Surprised by Russia: Why did Tyson think the country 'too perfect' for him and his demons?
Tyson visited Moscow in 1988 to participate in the opening of the first in USSR golf club and meet with boxing fans
Getty Images
The Baddest Man on the Planet found in Russia what many of his fellow Americans have trouble understanding about Russians – their kind and sensitive side. Previously, however, Mike Tyson contended that "everything was about sex and power" in the Motherland. Here are five things in Russia that most surprised the enfant terrible of the sports world.
1. Sensitivity and kindness
In Tyson's recent trip to Russia at the end of February, which was organized by a local industrial enterprise, the former professional boxer visited the Ural region. He had a busy and sometimes surprising program, visiting a kindergarten where he made pictures with the children, took part in a ceremony marking the start of construction on a new sports center, tried virtual reality equipment in a ring, and had a boxing master class with youth.
While doing all this, he shared his views on Russia and Russians and how they are perceived in the U.S. "In America, Russians do not have a reputation for being sensitive. But as I have traveled all over the country of Russia I have realized that the people are very sensitive and kind. But most Americans do not have any experience of that," Tyson said.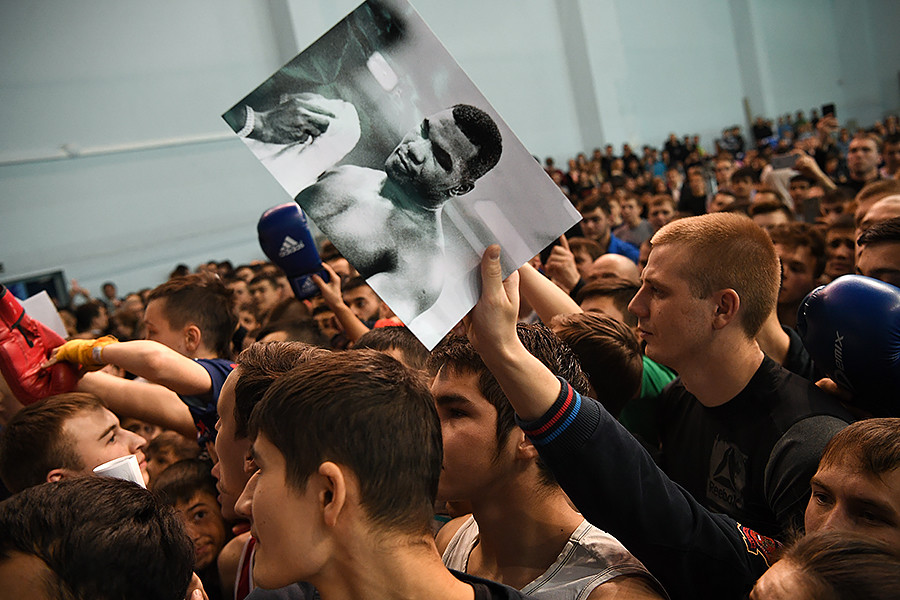 Earlier last year, he completed the description of the sensitive essence of the Russian mentality with a warning: one should be very careful not to hurt their feelings, or otherwise they will lose their temper (in Russian).
2. His favorite, Ivan the Terrible
The boxer reminded his hosts that he is also fond of Russian history. In the city of Ekaterinburg he went to the museum, "Russia – My History," where he had a personal tour. According to local media, he asked questions about Soviet leader Joseph Stalin, who he considered "a bad guy," and the Russian Revolution (in Russian). Later, at the press conference, he confessed his sympathy for Grigory Rasputin, the infamous mystic and "close friend of the imperial family."
The boxer also praised the first Russian tsar, Ivan the Terrible, an important reformer but more noted as a brutal and bellicose ruler. "I very often recall the times when Russia was pressed from all sides, and it was only due to Ivan the Terrible that the aggressors were kicked out of the country," he said.
3. 'Cool pal' Leo Tolstoy
Iron Mike also appreciates Russian literature, especially Leo Tolstoy, who is a "cool pal," and everybody should read him (in Russian). Tyson read Tolstoy's books while serving his three-year prison sentence in the early 1990s after he was found guilty of the rape of a beauty pageant contestant.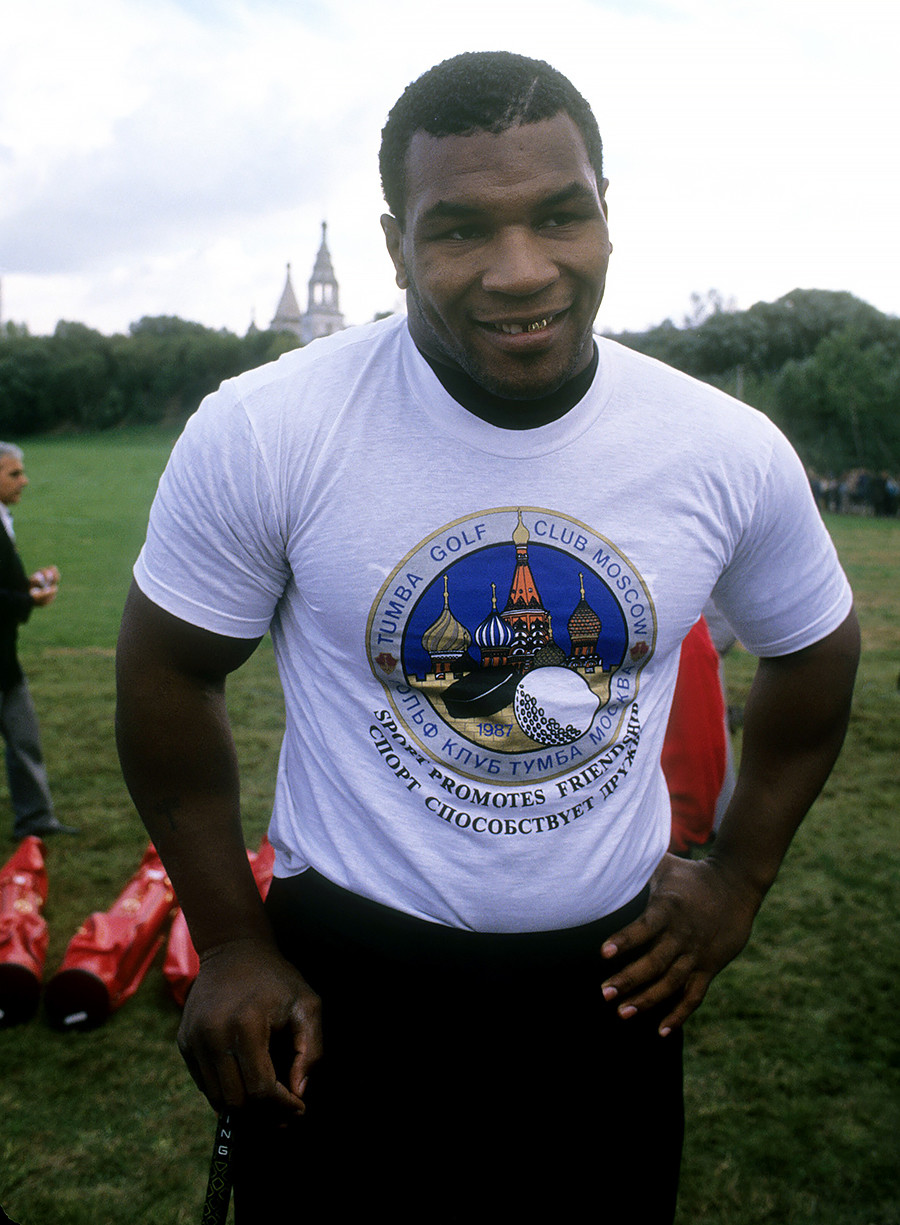 In almost 20 years after his first visit in Moscow Tyson was told by the Muscovites that he "should be either a politician or a preacher"
Getty Images
As he wrote in his book, Undisputed Truth (2013), when he went to Moscow in 2005 he wanted to visit Tolstoy's house. "…The translator who took us around was stunned that I knew the names of all of Tolstoy's kids and I was aware of the dynamics between Tolstoy and his wife," the boxer confessed.
4. Intelligent call girls
Back in 2005 Tyson described Moscow as "New York on steroids," and Russia as a country where he could do anything he wanted "with impunity." In Undisputed Truth he shared his stories about call girls in Moscow who were more educated than in the U.S. "They could run a Fortune 500 company." He also met officials and mobsters living in enormous mansions, and wrote that in Russia, as in other countries in the region, "everything was about sex and power."
In the end, however, Tyson came to the conclusion that Russia "was no place" for him. "In Russian they don't even have a word for 'balance.' There is no balance in Russia, only extremes. That's why I fit in so good there. That place was too perfect for me and my demons. I loved being in Russia."
5. Muslim hero
Tyson's initial reason for his Moscow visit in 2005 was to meet his therapist who worked in the Russian capital several months a year. As he recalled, he was truly moved during one session with the therapist, when participants shared their uneasy personal life stories. Tyson told them about his childhood: violence, issues with his mother and constant fear. Those present were touched by the boxer's account and responsive attitude, telling him that he "should be either a politician or a preacher."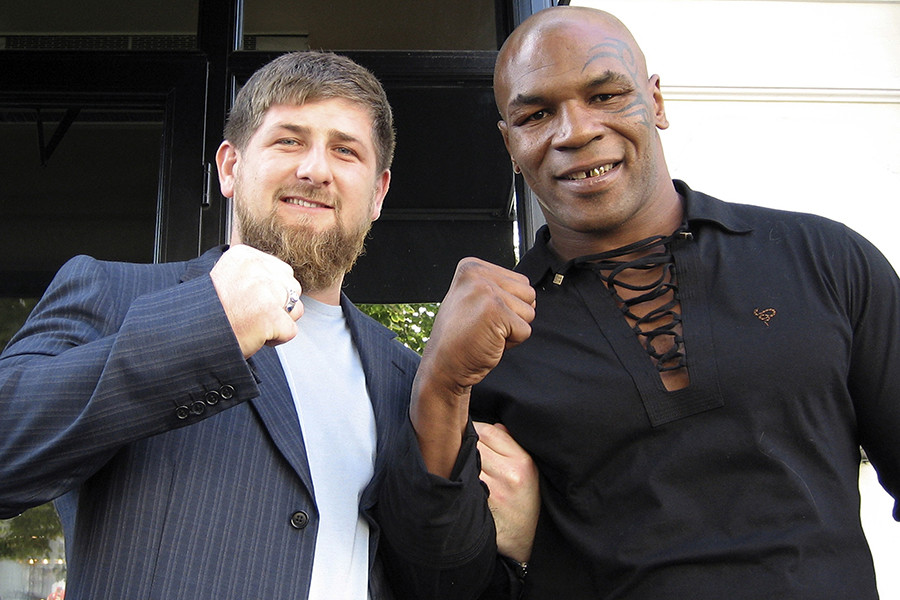 Tyson was invited to Chechnya by the republic's leader Ramzan Kadyrov
Getty Images
That was not the only spiritual experience that Tyson had at that time in Russia – there was also a trip to Chechnya. At first, he took the Chechen leader Ramzan Kadyrov's offer to come to the predominantly Muslim republic because he was well paid for it. However, it turned out that "this visit was all about spirituality, all about Allah and Islam."
During his jail term, Tyson had converted to Islam and took the name, Malik Abdul Aziz, which means "King and Servant of the Almighty." "I was hailed to the whole country [as he called Chechen republic] as a Muslim hero. Muslim hero, my ass – I was a raging cokehead," wrote Tyson later, referring to his long-term drug addiction. Yet, he stayed in contact with the Chechen leader, and later visited the republic again.
Read here about the five things that surprised Arnold Schwarzenegger in Russia.
If using any of Russia Beyond's content, partly or in full, always provide an active hyperlink to the original material.