Poll: Increasing number of Russians believe in gender equality in marriage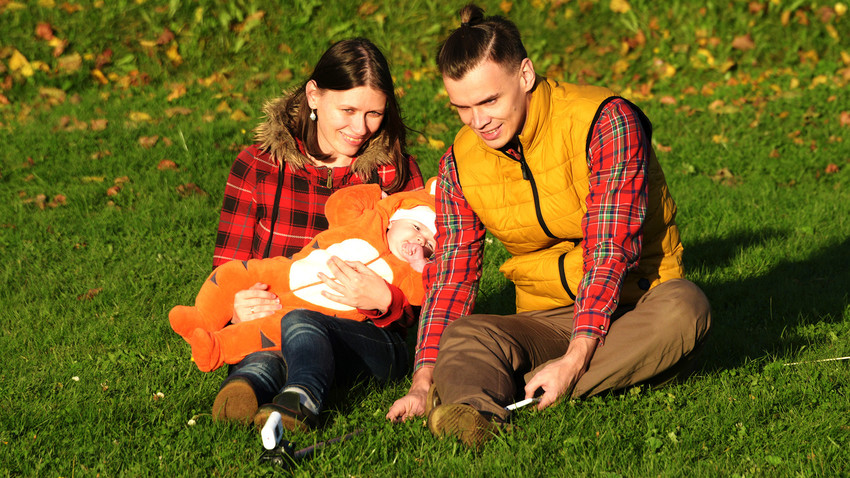 As years go by, more and more couples and families support the idea of sharing their duties equally
Natalia Seliverstova/Sputnik
However, in practice, it seems things are a little different.
According to the Russian Public Opinion Research Center (VTsIOM) - which conducted a poll among Russian families and couples - the vast majority of those who took part believe men and women should share household duties and make decisions together.
Eighty-two percent of respondents support the idea, and 72 percent say they already do it. This is a huge increase compared to just 2009, when only 34 percent of those surveyed shared the same viewpoint.
Men's and women's duties
The researchers note that most home duties (looking after children, buying food, cleaning, etc.) are viewed as duties for both sexes. The exceptions are repairs and laundry - these are considered to be mostly men's and women's duties respectively.
Nevertheless, in practice things are different. According to the same poll, women in Russia still predominantly take care not only of laundry (72%) but cooking (57%) and ironing (63%). Still, VTsIOm emphasizes that positive change is occuring - throughout the years as more people claim they now share household responsibilities.
If you want to know more about everyday life in Russia, check out our article on how Moscow differs from St. Petersburg in terms of lifestyle and locals' habits.
If using any of Russia Beyond's content, partly or in full, always provide an active hyperlink to the original material.