Meet Alexandra Trusova, the first female figure skater to land 2 quads at competition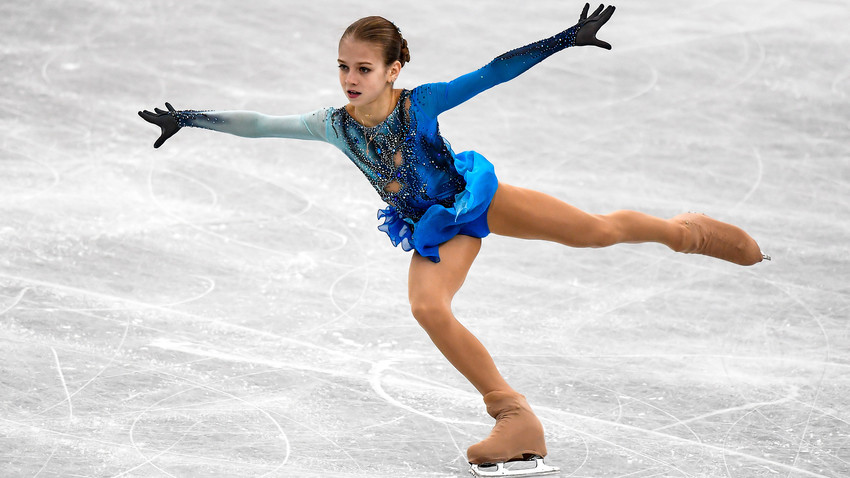 And yes, she is from Russia and is just 13 years old
On Saturday, March 10 another figure skater from Russia marked her presence in the world of figure skating. At the tender age of 13, Alexandra Trusova won the world junior title and made history by performing two quadruple jumps in her free-skating routine at the International Skating Union (ISU) World Junior Figure Skating Championships in Sofia, Bulgaria.
She became the first woman to land two quads in competition and only the second to land a fully rotated quad in competition after Japanese figure skater Miki Ando nailed a quad Salchow at the 2002 Junior Grand Prix Final. On Saturday, Trusova landed both a quad Salchow and the first quadruple toe loop to be performed by a woman in competition.
"I am very happy to have won, but I'm even happier to have landed the two quads. I prepared for that and I did it," the figure skater told the ISU. "After I landed the quads, I was very happy, but I still had the rest of the program to do. There were still three difficult combinations to come and I had to pull myself together."
In Sofia, she scored 225.25 and marked the seventh time when a Russian figure skater won the world junior title in the last eight years. Due to the age requirements Alexandra cannot yet compete at senior competitions until 2020.
Alexandra's coach is Eteri Tutberidze, who also trains other Russian figure-skating stars, including Olympic gold and silver medalists Alina Zagitova and Evgenia Medvedeva.
Born in the Russian city of Ryazan (196 km southeast of Moscow), Alexandra began figure skating in 2008 and later moved to Moscow and in 2016 joined the team led by Tutberidze.
How did she manage to land two quads?
Alexandra reveals that she wore special pants while learning quads to avoid injuries. "I don't really turn very fast. The height of my jumps helps me to coordinate them. I can jump quite high naturally, I guess," she explains (link in Russian). "If you train to jump every day, you'll be able to do it. You just have to do it and not be afraid. I simply wanted to be able to do it and was never afraid of trying. If one really wants something, it's possible to achieve it."
Some also believe that Alexandra's physique gives her an advantage: she is just 148 centimeters tall and probably weighs no more than 35 kg. Such a miniature body makes it possible for her to do multi-turn jumps.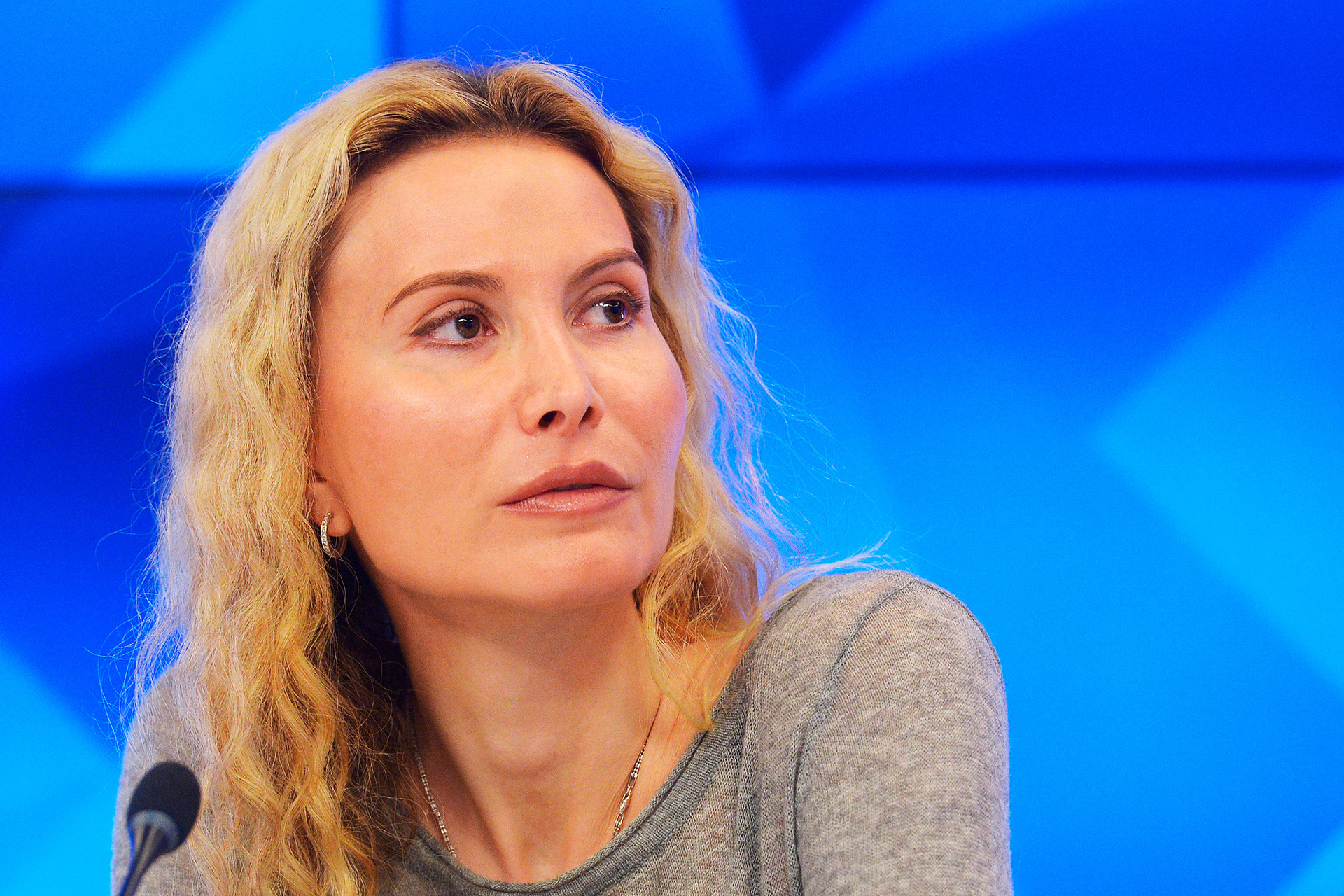 Eteri Tutberidze, Trusova's coach.
Vladimir Pesnya/Sputnik
The heavier and taller a figure skater is, the more difficult it is to retain balance while performing such complex and dangerous jumps, argues Darya Tuboltseva, a journalist for the website Championat (link in Russian). As she sees it, as soon as Alexandra's physique starts to change with the onset of puberty, she will find it harder to match her current achievements. Plus there is always a risk of injury.
"Will she be able to perform such jumps at senior level? Let's wait and see," says Tatyana Tarasova, Russian figure-skating coach and national figure-skating team adviser (link in Russian). "Our coaches discovered her, taught her, now it's their responsibility to help retain her abilities."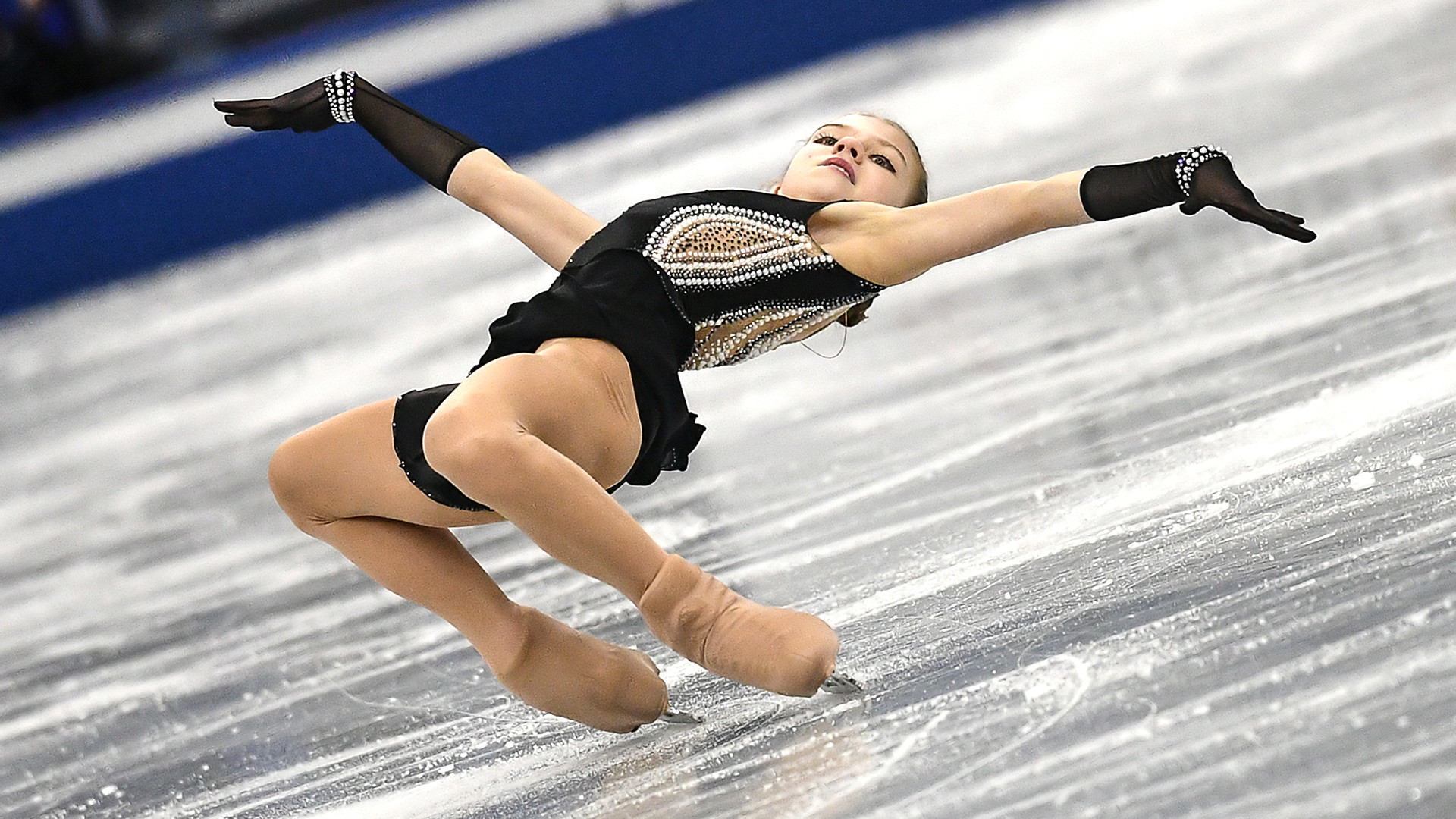 Alexandra Trusova is just 148 centimeters tall.
Vladimir Pesnya/Sputnik
As Alexandra says herself, jumps are what that she loves most about figure skating, but she enjoys other parts of her training as well. "Now that I've started to perform at world championships and Grand Prix, figure skating is becoming my job. But I've always considered work as something boring," she shared (link in Russian). "But I like figure skating and I always train with pleasure."
Love figure skating? Check your knowledge of the history of Russian figure skating with our quiz.
If using any of Russia Beyond's content, partly or in full, always provide an active hyperlink to the original material.