3 stories of bravery told by Russia's firefighting volunteers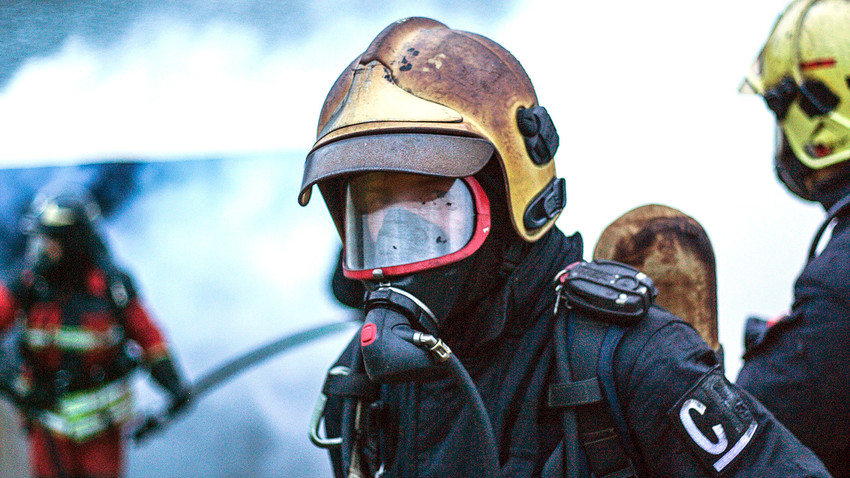 Sometimes Moscow's firemen really have their hands full, so this team of unpaid, selfless heroes steps in to answer the call.
There is a compromise between devoting your whole life to being a fast responder or a paramedic and living a life of an office worker - and that is joining a social search and rescue squad. One of them, called SpasRezerv in Russia, was formed by Yuriy Ivanov and Elena Shalimova as backup support for Moscow city fire and rescue services during large-scale catastrophes.
How do you join the SpasRezerv team? Just attend three months of free courses after work, then get validated at the Ministry of Emergencies and you're good to go. The test consists of five exams, some of the theory, others are practical assignments (handling specialized equipment etc.). There is also a medical component, testing for skills relating to CPR and resuscitation; and of course a physical exam, which includes running and swimming.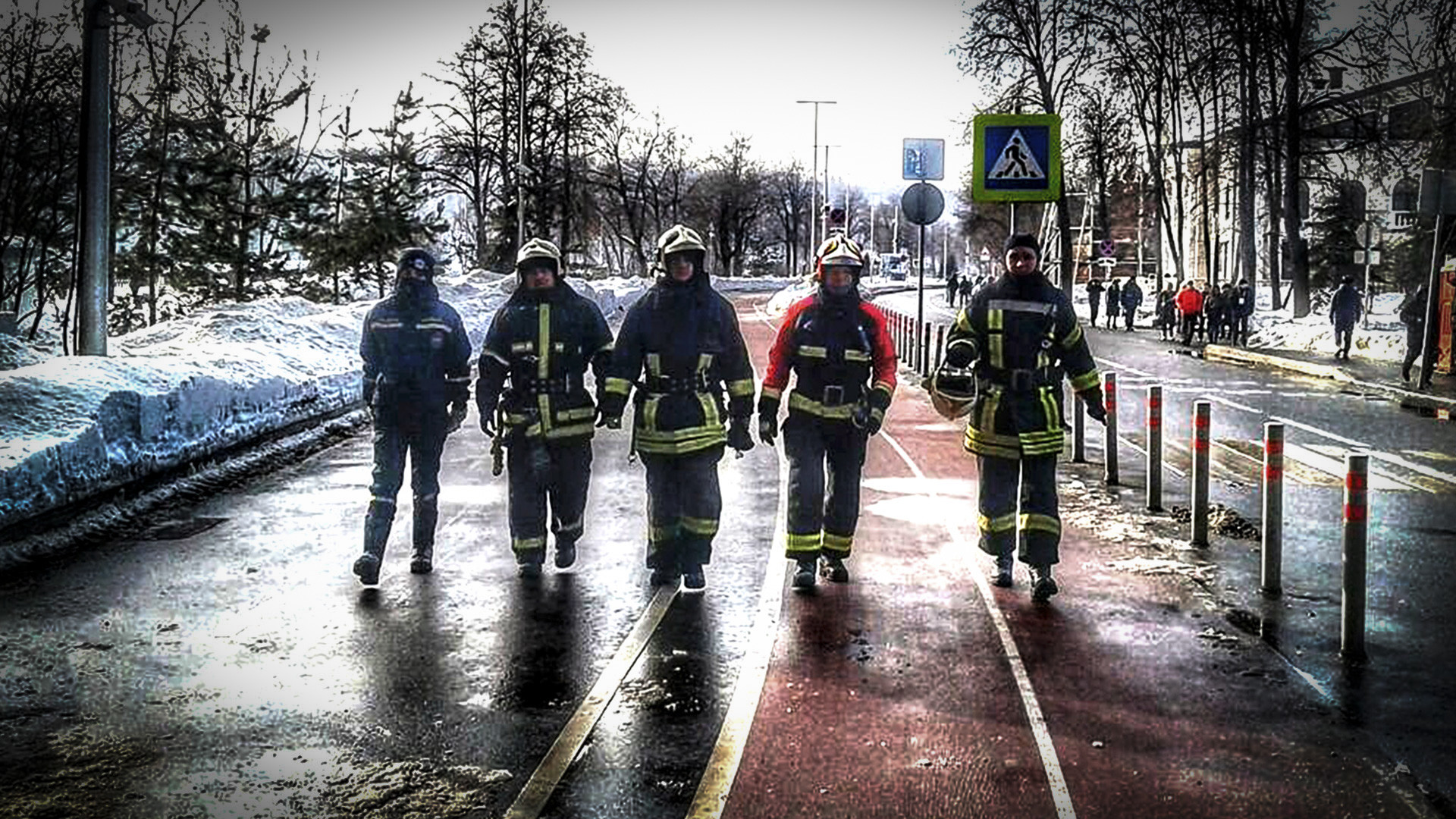 Upon joining the social squad, members pick a 24-hour shift that's convenient for them. This scheme allows 200 people to play an important role in helping those in need without breaking their usual routine. Each member has to be available once or twice a month, ready to answer the call any time of the day or night.
Most of the time, the squad takes social calls: Saving animals, opening mistakenly shut doors, helping old and disabled people. But sometimes it's more dangerous:
Boiling point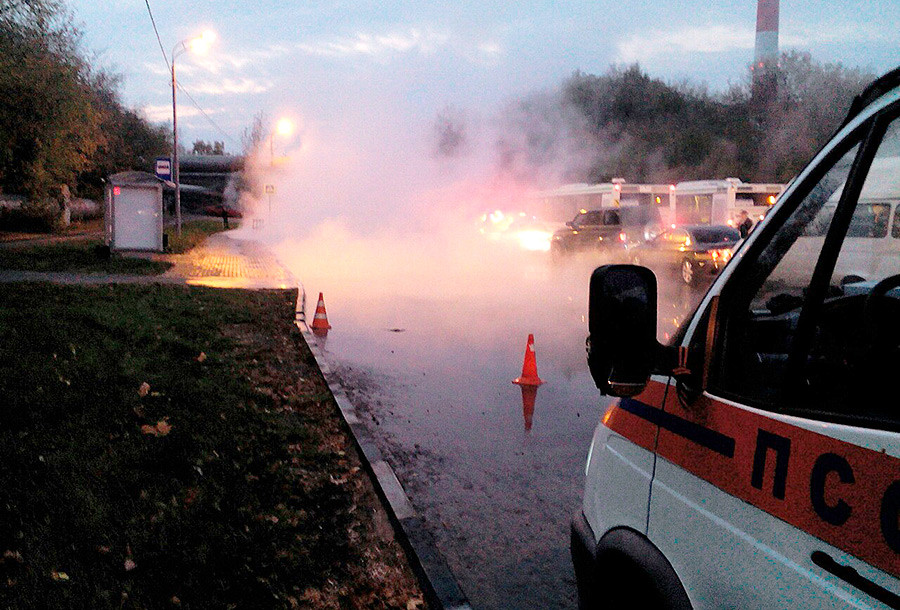 PSO SpasRezerv
Rescuers once received an emergency call from Crisis Management Center to scout an area for possible flood hazards from hot water pipe rupture. In situ, they found that hot water had spread around a big area and people were stuck on small islands of untouched ground.
Cars couldn't drive through the thick fog due to low visibility. Rescuers under shift supervisor Mikhael Nesterenko guided the cars and carried over the wounded. Rescuer Evgeny Lavrentiev was doing a final checkup when, all of a sudden, a portion of the ground collapsed and dragged him into a pit of hot water. He quickly got out of the pit after suffering burns to his leg and arm, took off his fire boots - along with some of his skin - and somehow hobbled to the ambulance in immense pain.
Evgeny recovered from his burns, received a medal, and continues to help people today.
Storm in a bottle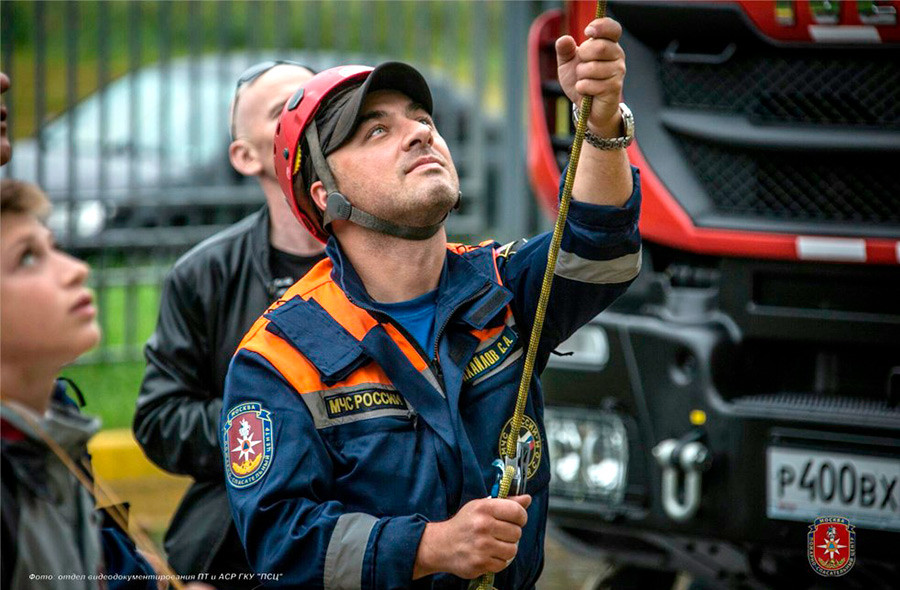 PSO SpasRezerv
After a storm in some parts of hit Moscow, trees fell and blocked the roads. Normally, it's not a rescuers' job to clean up this type of mess - not until someone's life is in danger.
At 5 a.m., one of the ambulances couldn't get to a building because of a fallen tree. Rescuers started to saw the tree, causing a lot of noise in the neighborhood. One of the local residents became so furious because of the noise that he went outside and raised his arm to throw flammable liquid at the rescuers' car.
Sergey Mikhailov, the shift supervisor, only had a few precious seconds to get to the offender and knock out the bottle from his hands. The bottle was already burning and the sleeve of Sergey's uniform caught fire. He immediately took off the jacket and put out the fire. The angry local was arrested by officers.
Blazing bravery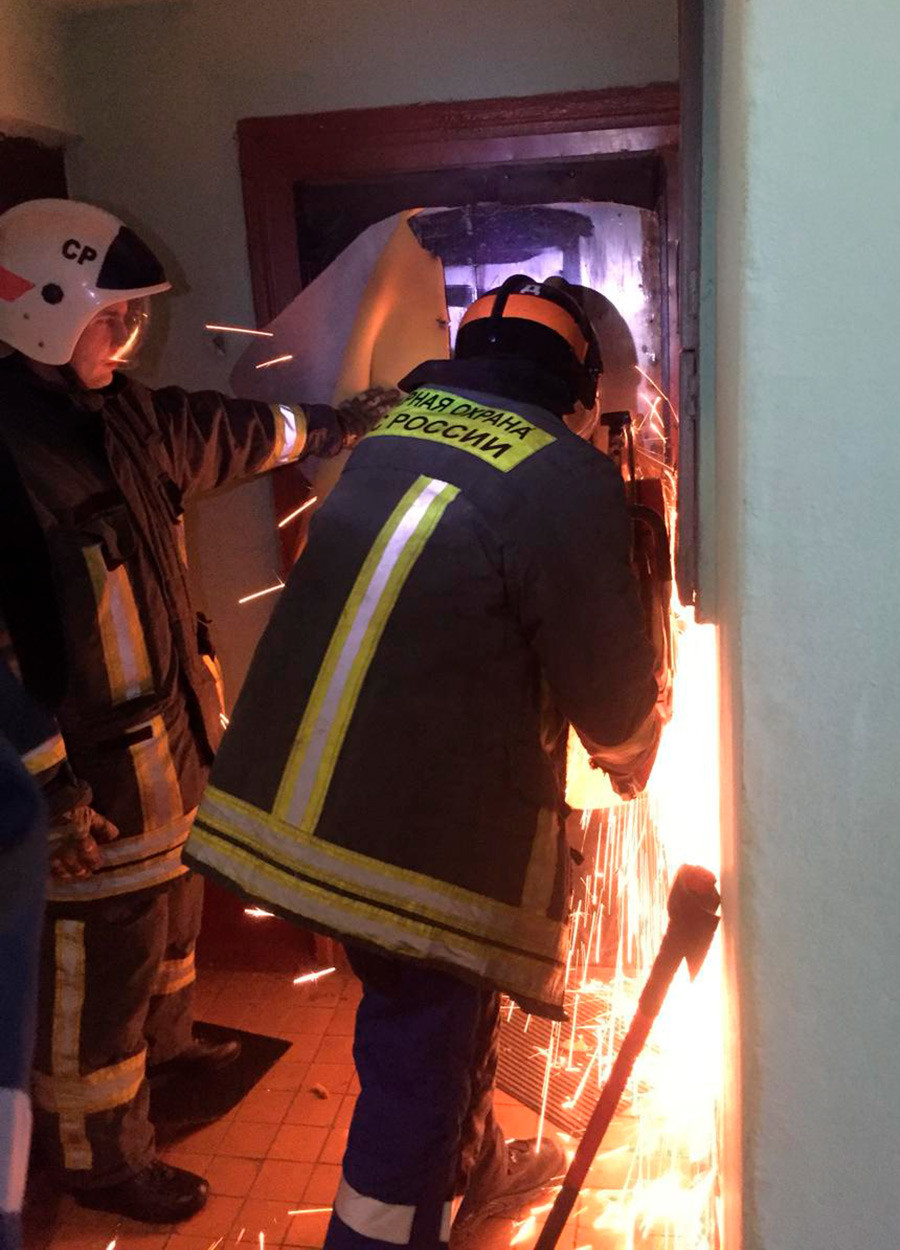 PSO SpasRezerv
Another time, rescuers received an emergency call from the Crisis Management Center: "Fire, a threat to people." Since the nearby firefighter squad was tied up, SpasRezerv rescuers arrived at the scene first. Thick black smoke was coming from an apartment on the 7th floor. From neighboring windows people begged for help.
Taking into account that the duty shift consisted of three professional firefighters and there was no time to wait for the arrival of other squads, rescuers started evacuating people. When climbing to the 6th floor, rescuers encountered extremely thick smoke. They put on breathing apparatus and continued to search for people trapped by the fire.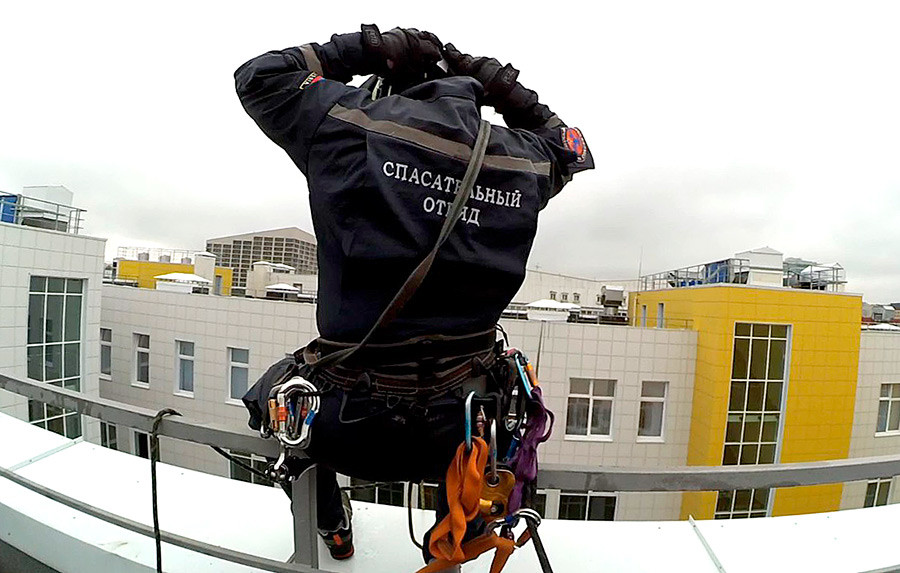 PSO SpasRezerv
After entering the apartment located to the right of the one where the fire occurred, rescuers scouted for injured people. Just when they thought all was clear - a woman was found hiding from the smoke in a large wardrobe. She was hooked up to breathing apparatus and transferred to an ambulance. Rescuers, together with the arrived squads, continued to check and evacuate the tenants from the upper floors.
If using any of Russia Beyond's content, partly or in full, always provide an active hyperlink to the original material.