Moscow's most expensive single room going for $225,000 – any takers?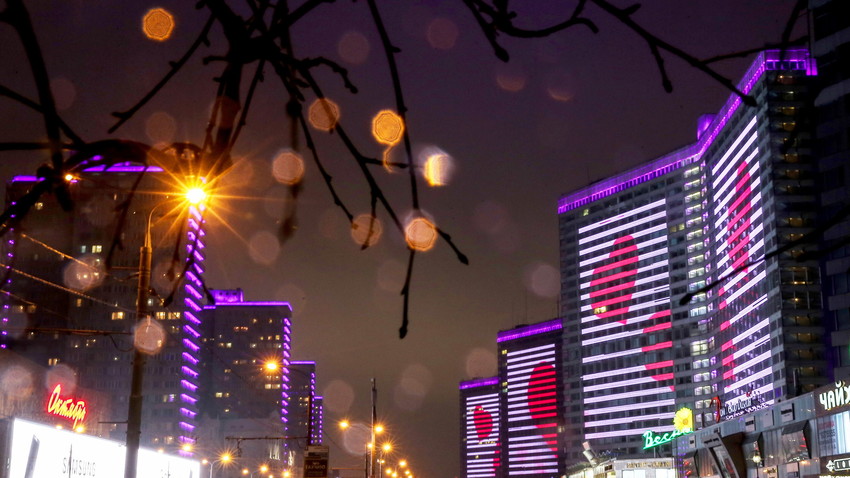 Red hearts projected on building in Novy Arbat Street on Valentine's Day
Anton Novoderezhkin/TASS
Yes, you read it right, a room.
Looking for a room to buy in the Russian capital? Well, this one will set you back a cool 14 million rubles ($225,000). The room, sitauted on the fourth floor of an eight-story building on Moscow's Novy Arbat, boasts a total of just 12 sq. meters, according to Inkom estate agents.
Although housing in Moscow has never been cheap in comparison to the rest of the country, the city's surge in prices is forcing the gap between affordability and reality to grow beyond comprehension. Inkom says the cheapest single room available just outside Moscow (in Novaya Moskva) will set you back 1.5 million rubles ($24,000). And this appears to be a general trend for big cities: According to Lenta, a downtown St. Petersburg offering recently fetched two million rubles ($32,000), but wait for it…the place only had three sq. meters of floor space.
Here's the reality in all its glory: The most expensive single room in Moscow is 15 times more costly than buying the cheapest studio apartment just outside the Russian capital.
One may wonder who would be able to (or even want to) buy such an expensive single room in a communal apartment, given that its price is equivalent to decades' worth of rent. When Russia Beyond tried to investigate, no other examples of lavish communal living had been found in the world – living communally appears to be a uniquely Soviet remnant.
We've written in the past about what communal living meant for Russians, and trust us – this is not a situation any of us ever wish to find ourselves in again: Plenty of rooms, the smell of cooking oil permeating the hall, morning bathroom queues, noisy roommates, you name it. Basically, all of the things one might associate with living with a bunch of students. Except in Soviet times, you were given that room by the government, and these days you are kindly invited to fork out a quarter million dollars for the same "luxuries."
If using any of Russia Beyond's content, partly or in full, always provide an active hyperlink to the original material.