'We ate buckwheat in his car': Russian women share their experiences of tight, greedy men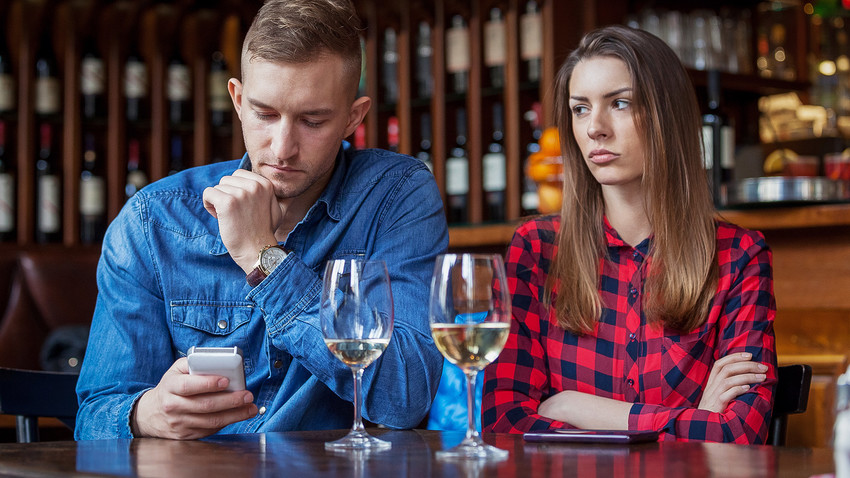 If your date is giving you such a look you are doing something wrong.
Getty Images
Greed is one of seven deadly sins but it appears some men simply don't care. So one female Twitter user going by the name @vos_yeux asked her girlfriends to recount examples of slovenly selfishness by stingy Russian guys, and it provoked a real barrage of tales.
"Girls, please, share the trashiest stories of men who even make you pay for coffee"
And so it began. Surprisingly many ladies had such stories etched into their memory, just waiting to be told.
"Once I was on a date with a guy, we sat in his car, he took a container with buckwheat and cutlets, offering me a banana saying: "Let's grab a bite here so we don't waste money in a café. Otherwise, I won't be able to pay for cinema."
Well, at least the guy seemed to like the cinema. It gets worse, so get ready.
"I had an acquaintance who was trying hard to make me his girlfriend: Buying some goodies, tickets to concerts, and so on. When I told him nothing was going to happen, he said that I should pay for EVERYTHING he bought me, including gum and coffee. He had a list with prices!"
"Once I had to buy tickets to the cinema for us both – he told me he's out of money. When I gave him a ticket, he smiled, turned to the bar and bought HIMSELF a beer!"
"One guy asked me out for dinner – not to a restaurant, as it occurred, to his house. Then he asked me to buy the food… and to cook."
Some of these guys were REALLY inventive.
"A friend of mine was bar-hopping with her boyfriend and their pals, and after the check arrived, she passed him her credit card so everyone would think that it's he who was paying."
Maybe even too inventive…
"One of my exes gave me flowers from someone's monument."
The flipside
Some gentlemen also had something to say on the matter, noting that sometimes women can go a bit too far with their demands.
"That's funny, so I'll share a story about my ex. Once, she decided to have fun with her friends in a karaoke bar. Then she asked me to drive her back home, I went there and she tells me: pay for us (there were five of them). I was a bit shocked."
"Why is it mostly men on the Forbes lists, you may wonder? Because they're greedy! They start with not paying for coffee and end with good deals and clever investments!"
"Your face when you paid for her coffee."
One user summed up the whole story up pretty well.
"I really don't get it – two people can't agree on who's paying for coffee but somehow plan to have sex with each other afterwards."
If using any of Russia Beyond's content, partly or in full, always provide an active hyperlink to the original material.