"We were drinking in a bar where we had just met a few hours before, and she asked me to come to her place. She wasn't my type, but I didn't see how I could turn down a woman's offer for sex, especially if she wasn't repulsive," said a man from Moscow who recounted a story that many will find familiar: two adults meet for the first time and end up having sex that very night.
In Russia, some things are more complicated than they appear, and sex on the first date is among them.
Cat-and-mouse chase
There is a widespread belief that Russian women prefer to avoid sex on the first date. There could be a myriad of reasons, but the most commonly cited is doubt. Thoughts about possible negative consequences of an innocent one-night-stand seem to preoccupy the minds of many Russian women. Of course, sex on the first date does not usually wreck a woman's life, but many believe it puts a bad light on the lady in question.
"Women have a reputation to maintain and protect. They can't have sex with every other man they come across," said Anna, a 20-year-old from the Moscow Region.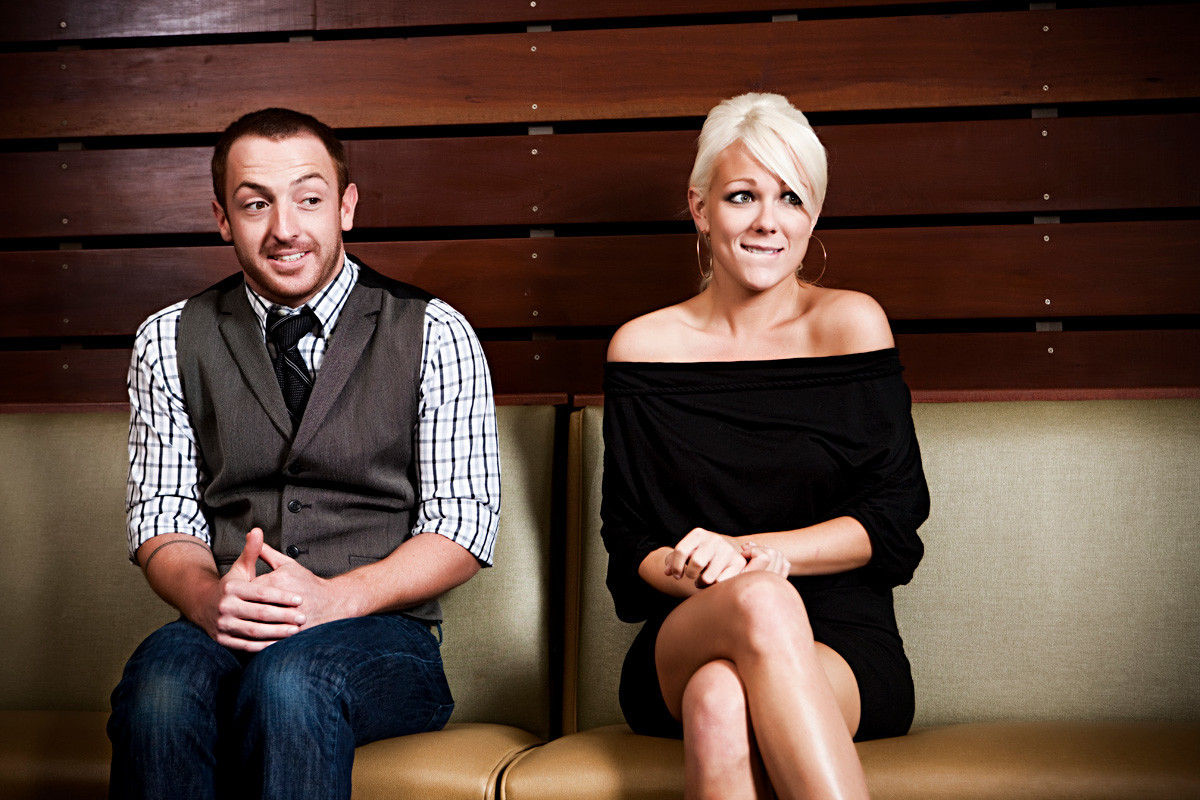 Many believe that a man needs to be given an opportunity to "pursue the prey."
"There is a widespread perception that men enjoy 'conquering' inaccessible women of the hard-to-get type," said Elizaveta, a 32-year-old living in Moscow.
Some polls show that a substantial portion of Russian men echo this view. One psychologist dealing with male-female relationships said that 25 percent of men who she interviewed agreed that they need a period of a cat-and-mouse play before the first sex. This helps to preserve a woman's reputation and boosts a man's self-esteem when he finally breaks through her defense. At the very least, there's a widespread belief in Russia that says men don't appreciate a woman who agrees to their advances too easily.
Men from big cities such as Moscow, however, say the poll's results are rubbish. "Women are the same creatures as men, and they have the same desires. The only difference is that for some reason it's not acceptable to talk about their desires," said Alexander, 29, who has had long relationships with a few women with whom he had sex on the first date.
Why is the three-date rule dead?
Most men we talked to are very enthusiastic about the chance to have sex on the first date. They gush at such memories when asked about it, and say they don't lose respect for a woman lured to bed on the first date. Instead, "a man's self-esteem increases," as one man from Moscow put it.
For Russian women, the old-fashioned three-date rule is also dead. For many, the first date is the right time to acquiesce to a man's advances, but only in specific circumstances.
"A woman has sex on the first date for reasons that lie far beyond a specific man: she had a difficult day, she wants to have fun, her ex-cheated on her with her friend and she needs to avenge it, she hasn't had sex for a long time, she does not have a place to stay for the night, or she just decided it was the right time to be a bad girl," said Victoria, who lives in Moscow.
Getty Images
Often, for sex to happen fast a girl simply needs to be attracted to a man. "In the end, girls also want sex! Sometimes, as much as men do," said Julia, a 29-year-old.
While she thinks it's possible that a man will lose interest in her if they have sex on the first date, she says that she won't have much respect for a man with such a worldview.
Still, there seems to be one rule for dealing with Russian women: don't ask for sex explicitly. "I can't stand explicit 'let's-go-to-my-place' offers," said Alexandra, a 27-year-old from Moscow.
In sexual matters, being blunt might be acceptable in other cultures, but it kills the mood for Russians.
This story from a Russian woman living in Germany makes that point clear: "A colleague came to me (I know he has a wife and a small child) and asked if I wanted to have a beer with him in a bar or at his place. He said he liked me and didn't mind having sex. That was so odd! In Russia, a man would ask a girl out for a beer, pump her with booze, and try to seduce or molest her. I still can't understand what I feel about this polite invitation."
Click here to learn the dangerous hidden meanings behind common sweet nothings.
If using any of Russia Beyond's content, partly or in full, always provide an active hyperlink to the original material.