Why do Russian women throw their guy out of the delivery room to give birth alone?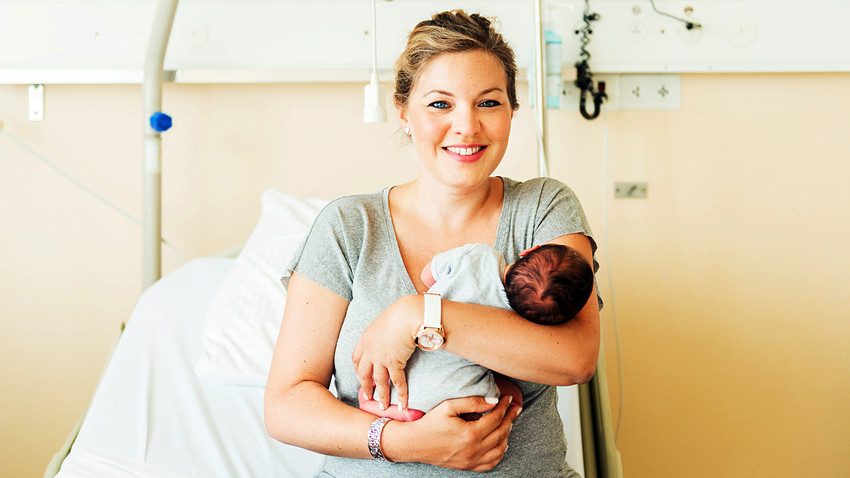 Russian women sometimes want to shield their husbands from the harsh realities of life, especially when it comes to the birth of their children.
"I'm not letting my man anywhere near a delivery room when I give birth to our child. A maternity room is not a place for men," says Sophia Starkova, a young woman living in St. Petersburg.
Such a stance will surprise expectant mothers in countries where men in delivery rooms are not only welcome but expected. Russians, however, have a strong opinion about partnered birth: Keep men out.
Throughout the years, the idea of partnered birth has been quite alien to Russians, and only a small fraction of couples dare to buck the trend. Nationwide statistics show that only 22 percent of all couples chose partnered birth in 2018 (link in Russian); the rest prefer that birthing be a solo matter for the ladies.
'A bloody thriller'
Behind the unambiguous statistics are fears and the relaxed attitude of Russian fathers. When a woman heads to a maternity ward, the only thing expected of the average Russian man is to stay home and calm his nerves with a glass or two.
"I did not expect to join my wife in the delivery room. I thought I'd sit on a bench in the hall, my wife would quickly do her job; I'd come in happy to hold my daughter and kiss my wife and then would go home to celebrate a little," wrote a Russian man who was dragged into the delivery room at the last moment and was shocked by what he and his wife had to endure (link in Russian).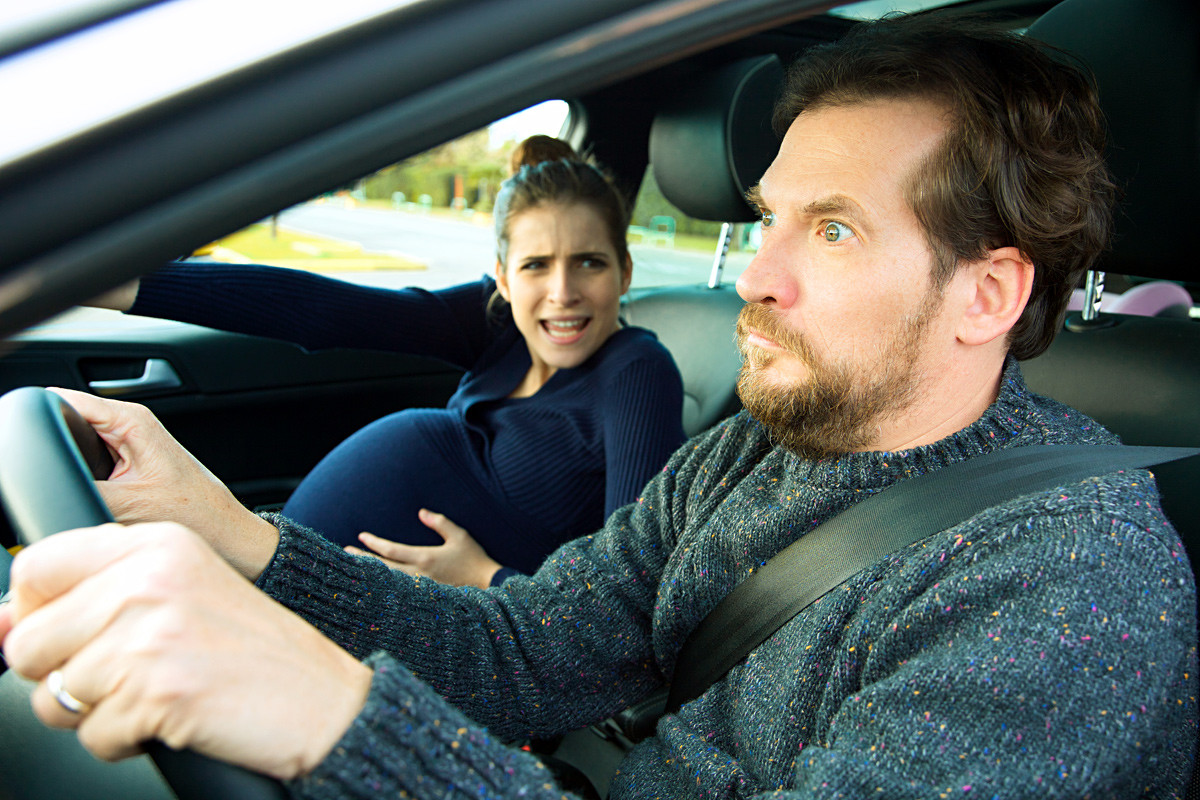 Some men break with tradition, and this leaves a lasting impression on them.
"Reality was very different from what I had expected. After it happened I truly don't understand men who say that partnered birth is a great experience. I expected a quick and easy delivery, but it all turned into a bloody thriller," said Boris Titarenko, a 31-year-old man from Syktyvkar, the capital of the Komi Republic in Russia's North.
His wife insisted on his presence when the moment came.
"A transition from life without a child, to life with a child, is more difficult for men because they have no opportunity to physically feel it," said his wife, Ksenia Titarenko.
She believes that the experience made her husband a better father.
"A man [who joins his wife for a partnered birth] becomes more appreciative of a woman's role in the birth of their child and understands what a woman has to go through to bring a new life into this world," added Ksenia.
Experts say she has a point. "A father's participation in partnered childbirth strengthens the relationship between the spouses and has a positive impact on future relations between the father and his child," said Maria Samotsvetova, a family psychologist with the Alvian Center of Psychotherapy (link in Russian).
The expert added that those fathers who share their wives' experience on the day of birth lay a solid foundation for developing a more responsible parenthood in the future.
Protective women
In spite of the proclaimed advantages of partnered birth, many couples in Russia still consider it to be alien.
Ludmila Nesterova, a 36-year-old woman who had given birth to four children, says she felt much more comfortable when her husband stayed away from the delivery room even though she supports the idea of partnered birth.
"I did not invite my husband and he did not take the initiative. As a result, I gave a birth on my own and it was more comfortable. I thought my husband's empathy would expose my weakness and I wanted to be strong and focused," said Nesterova.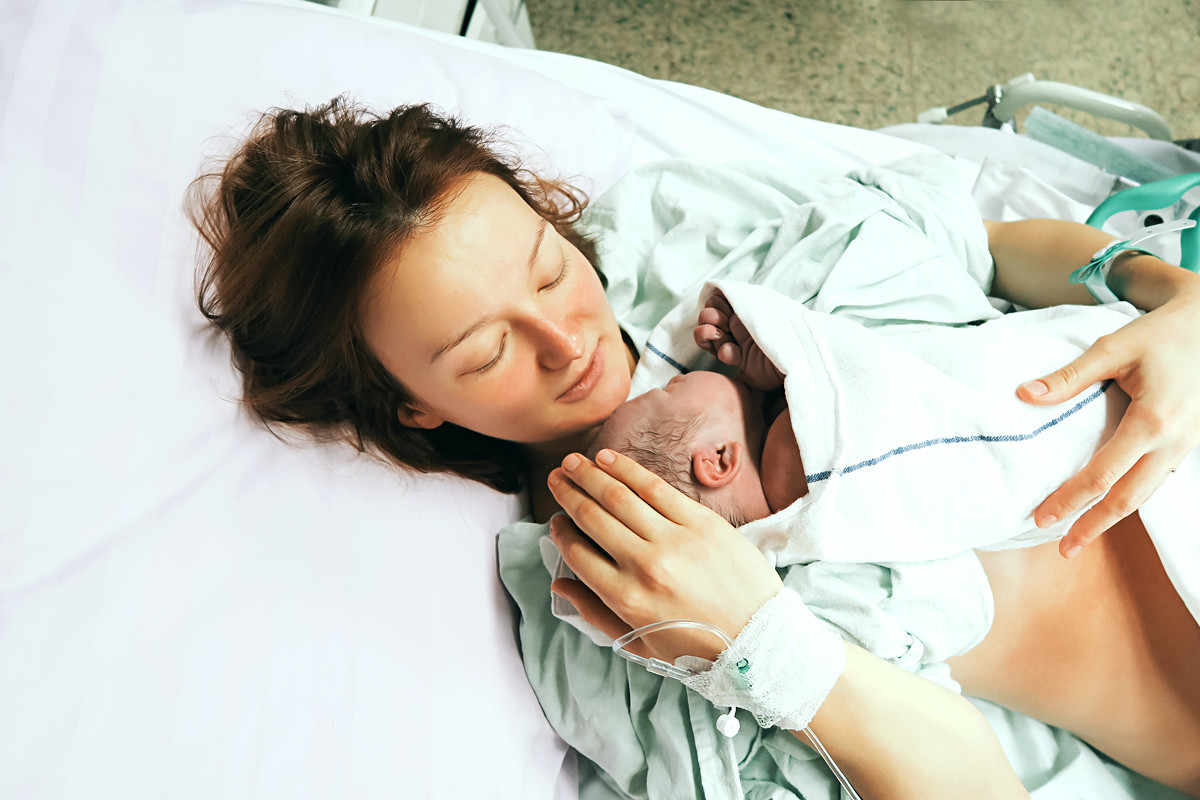 Legion Media
The protective approach of Russian women towards their men might drive the statistics which, nonetheless, showed slight but steady growth in the number of partnered births, from 12 to 22 percent from 2012 to 2018 (link in Russian).
Russian legislation, which gives expectant mothers the right to bring in one partner free of charge, may be the driving force behind the gradual change. And experts predict that the number will only grow in the future.
Learn why do Russians have children so early in life.
If using any of Russia Beyond's content, partly or in full, always provide an active hyperlink to the original material.