Russian mothers in their teens or early 20s often shock western women, who prefer to mature psychologically and professionally before having their first child. Despite the widespread belief that first-time parents in Russia are younger than in most other developed countries, this might not be true. Most Moscow women interviewed by Russia Beyond say the optimal age to have a first child is between 25 and 30 years.
"We know that over the past few years the average age when first-time parents give birth to a child has increased from 25 to 25.5 years," said (in Russian) Russia's Minister of Labour and Social Affairs in 2017. The bar is lower than in most European countries, but it's close to the United States where the average age of having a first child is 26.
Sociologists say that a new Russian mother's average age at first birth has fluctuated over the last 50 years, declining over the period of 1960 to 1994 from 24.4 to 22.5 years, and rising after that, said Antonina Noskova, a sociology professor at MGIMO University, in an interview with Russia Beyond.
Noskova said it's hard to determine what exactly drives these changes, but the mother's average age at the time of a first birth is usually lower in Russia than in other developed countries.
"We have historically developed such a norm of reproductive behavior due to specific social, cultural, family and other factors affecting this sphere of human behavior. In fact, this illustrates the reproduction of socio-cultural tradition in the demographic sphere," said the scientist.
Too young to have kids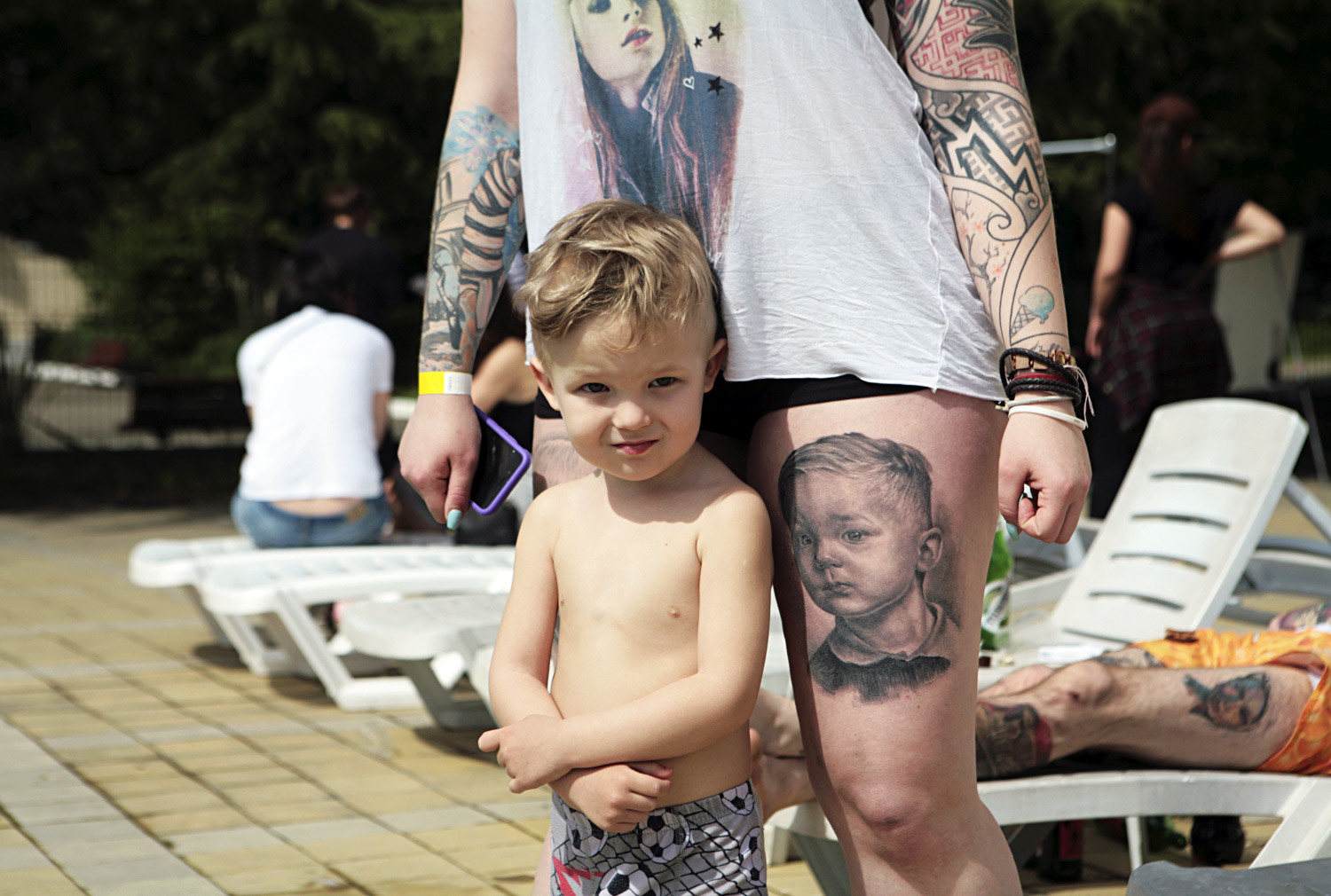 "One needs to invest a lot into a child, and I can hardly decide the color of my socks. I'm not ready to have children at this point," said 24-year-old Muscovite, Laura Novikova, in an interview with Russia Beyond.
The fear of responsibility for a child stops many young Russian women from becoming mothers. "I'm stopped by the fear that tells me I'm a still a child myself; I fear I might lose my job for a long time and may not be able to get it back; I have financial fears, too," said 27-year-old Miroslava Gudkova who lives in Moscow.
Unintended pregnancies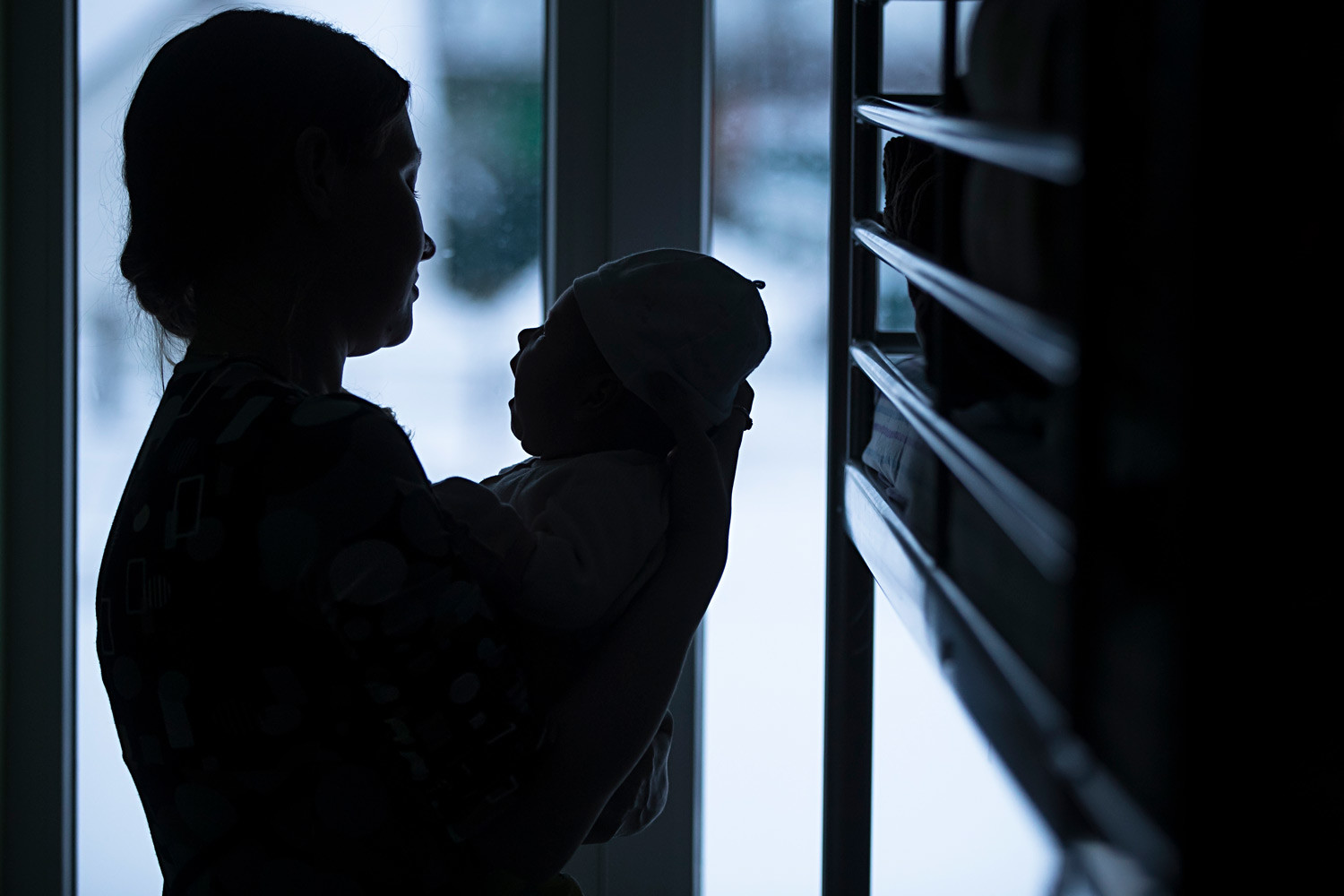 AP
Others don't have much choice, especially when the pregnancy is unexpected. Ivetta Nevinnaya in Moscow gave birth to her daughter when she was a 21-year-old university student. Without a clear vision of her future, and with the child's biological father having left, things were very difficult at first.
"It wasn't easy. I had to wait until my child went to sleep and then did my homework at night."
Nevinnaya had to rely on her parents and friends for assistance and financial help because it takes a few more years until the average Russian becomes self-sufficient and autonomous from his or her parents.
"I didn't know much about where my life was taking me at the time, but the child has become my guiding star: I wanted to graduate and move on. I believe this was a good chance for me," said Nevinnaya, who had to start her career while simultaneously caring for a baby.
A far-reaching poll (in Russian) in 2011 showed that 37 percent of all Russian women who gave birth between 2006 and 2011 had unplanned pregnancies. A substantial number of first-time parents fall into this category, and they often must raise their kids with the help of their parents.
A choice made under pressure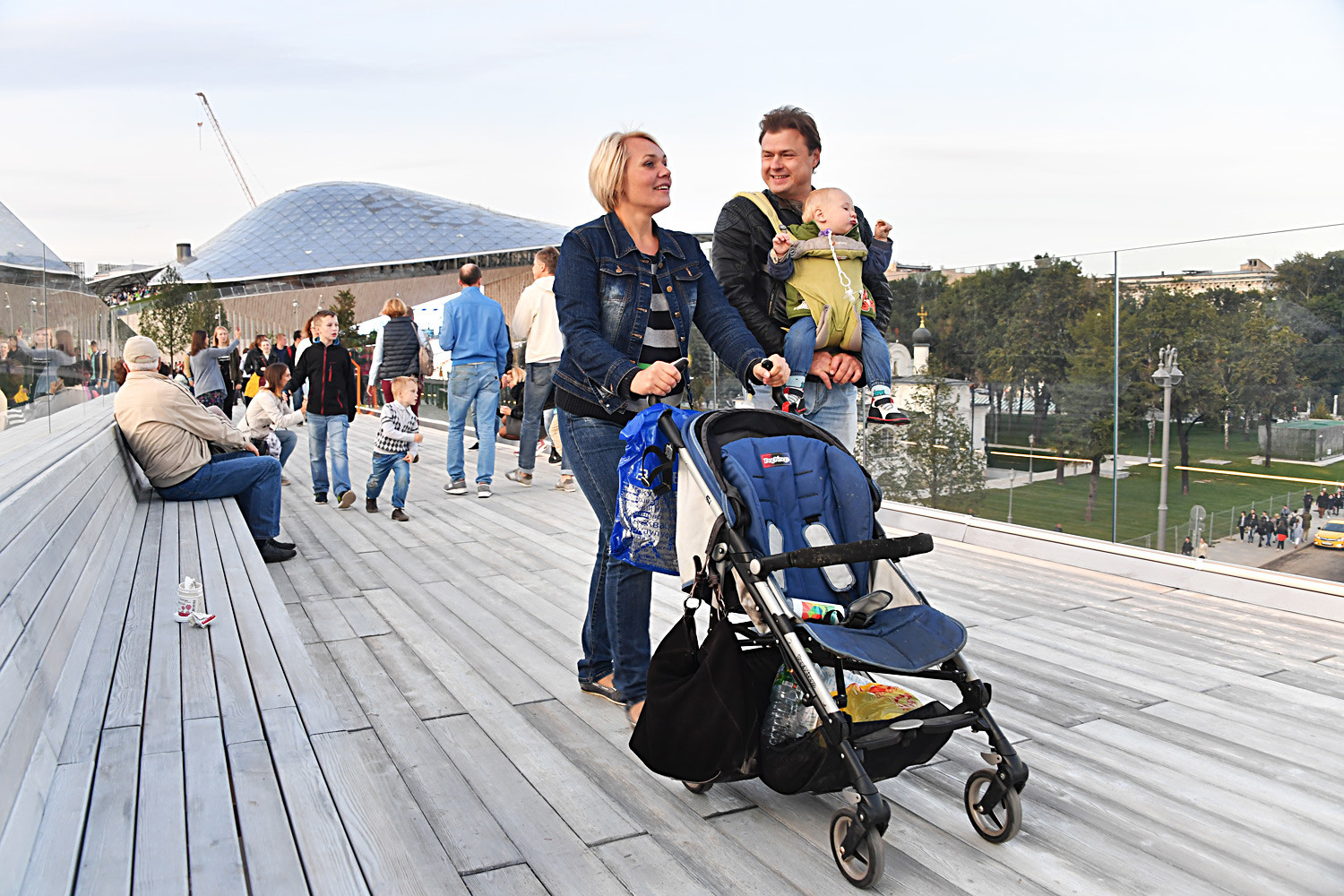 Komsomolskaya Pravda/Global Look Press
For those Russians who make the conscious choice to have kids in their early 20s, the risks of late parenthood outweigh the hardships that young parents have to go through.
"Given Russia's low life expectancy, chances are that the father of a late-born child might die before the child turns 20, and the mother would likely suffer a serious disease by that time," wrote (in Russian) a woman on a forum about family planning.
Many first-time parents in Russia are given a hard choice to make: either to heavily rely on their parents during the postnatal period, or to risk burdening their child with extra responsibilities when a decline in their income later on in life coincides with the time their own child might need their support the most.
"I'm a late-born child. My parents are over 70; I'm 30 and have a kid of my own. I can't afford to build my career, can't find a job that would solve my financial problems, and I simply won't be able to look after my aging parents," wrote (in Russian) a woman in a family-oriented forum. In Russia, aging parents often rely on their children's support after retirement because small pension benefits fail to cover all their needs.
Social pressure that might influence some women's choice to have kids earlier will actually annoy those who are not ready to have kids. "It's especially annoying that having a family and children is considered an indicator of a person's self-sufficiency. 'Are you married yet?'; and 'It's time to marry' – these remarks are terrible to hear for a young woman," said 27-year-old Miroslava Gudkova.
As in most other countries, however, Russians are free to make their own mind about children, parenthood and family. "It's very important to develop your own view on life. [Couples planning to conceive] shouldn't listen to anyone because society and other people often try to impose stereotypes on them," Eleonora Lossan, a 28-year-old mother in Moscow, told Russia Beyond.
Read about a mother who trolls the globe with her toddler.
If using any of Russia Beyond's content, partly or in full, always provide an active hyperlink to the original material.