These non-standard Russian models don't care about stereotypes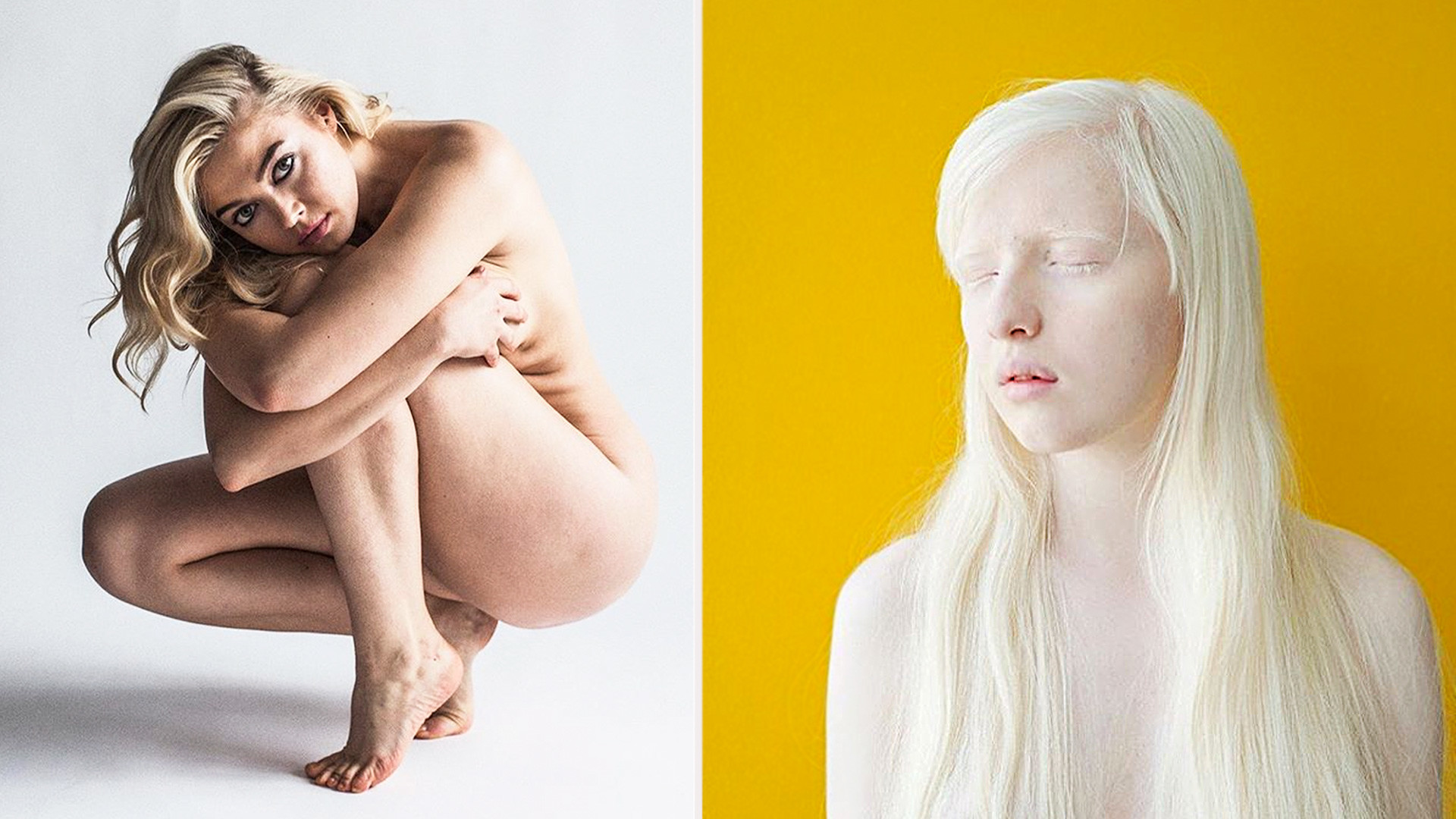 Everyone is beautiful in their own right and it's ok to be different - just ask these 6 models.
UK model Tess Holliday became the first plus size cover girl for Cosmopolitan magazine, in which she opened up about positive body attitudes. The model Amy Deanna, who has vitiligo disease, recently became the new ambassador for CoverGirl cosmetics. They believe you don't need to be perfect to be successful.
Meet the Russian models and body positive stars who are also breaking down barriers in the fashion industry and inspiring people to love themselves for who they are.
1. Khrystyana Kazakova
This tall blonde from Siberia became famous after appearing on America's Next Top Model. She didn't win the competition but won viewers' hearts. Besides Yekaterina Zharkova and Dilyara Larina, the full-figured Khrystyana is the new starlet of the body positive movement. Before the show, she tried to lose weight many times but failed to match the industry's standards. Then she decided to ignore expectations and became a successful plus-size model.
Now Khrystyana lives in New York and is changing attitudes about how people view models. After Victoria's Secret catwalk she organized a large-scale street show where 20 professional (but not "traditional") models conducted "a real catwalk" on Times Square.
2. Vsevolod Cherepanov
Vsevolod, aka Sever (North), is one of the most successful models from the Russian agency Lumpen, which only hires unusual looking people. He collaborates with famous fashion brands including Lanvin, Comme des Garçons, Moncler, and Gosha Rubchinskiy. When he was only 20, he featured on the cover of Vogue Italia and in Numéro Russia. Now he promotes his own clothing line and was recognized among Dazed's Top 100 people "whose moment is now."
3. Tatyana Neklyudova
Do you believe the fashion world is all about the youth? Meet Tatyana Neklyudova from St. Petersburg. Before retiring she was an engineer, but now she works with the Russian agency Oldushka where the average model is 60-years-old. Neklyudova was an extra in the Mathilde movie and was spotted by a photographer who sent her photos to Oldushka. When she was 61, she took part in a photo shoot for the lingerie brand Petrushka. Now she's the face of Faberlic, Oriflame, and Urban Decay cosmetics and poses for several Russian clothes brands.
4. Anastasiya Olenich
When Anastasiya was 20, she got vitiligo: Her boss publicly shouted at herand the subsequent stress provoked the illness. At first she thought it was just an allergy and tried to make the spots less visible by tanning, but they became bigger and bigger. This didn't stop her from enrolling in model school though, where she struggled to deal with some people's reaction to her skin. One internet-user called her "a corpse with scabby skin." Nevertheless, Anastasiya has become a figurehead for people suffering from vitiligo and she's created her own photo project featuring people with the skin condition. "The most important thing to remember is that vitiligo is not a disease, but a feature," Anastasia says.
5. Stas Fedyanin
Stas is a young Russian androgynous model. In his own words, he always wanted to try his mother's dresses and cosmetics, and he struggled to communicate with other teens. His parents have now accepted who he is. As the model, he became famous after taking part in Berlin Fashion Week. Today you can see him not only on the catwalk but also in Russian TV shows where he discusses being androgyne and his sexual orientation.
6. Anastasiya Zhidkova
The albino model started modeling for magazines while she was a lawyer student in Moscow. When she was a teen, she was very shy about her appearance. She dyed her hair and eyelashes to hide their light shade. But today she's gotten over her complexes and is in high demand in the fashion industry. Now Anastasiya works in Japan for the Zucca Models agency. "When I light up, I burn so brightly that no one or nothing can put it out," she says.
If using any of Russia Beyond's content, partly or in full, always provide an active hyperlink to the original material.
Get the week's best stories straight to your inbox