Top 5 fashion items with Soviet roots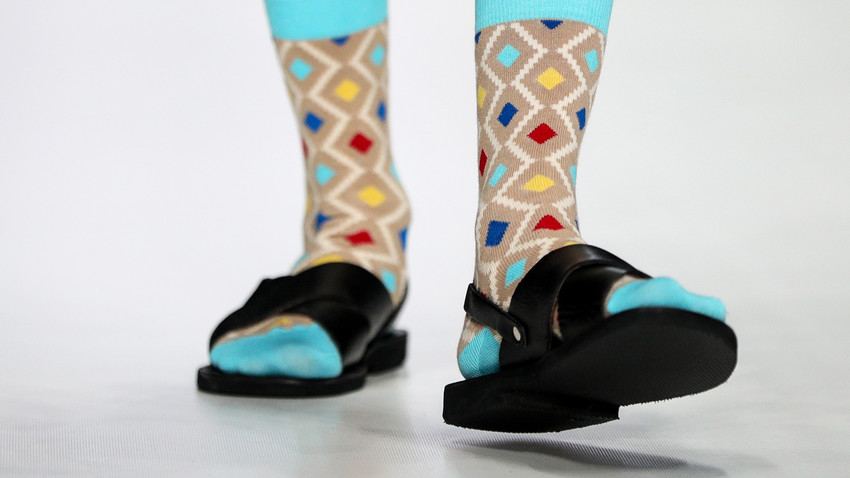 Russian closets full of old hats or string bags might seem unlikely treasure troves, but believe it or not, 'Made in the USSR' is a mark of high fashion.
1. Avoskas
String bags in the Soviet Union, known as avoskas, were used to buy groceries. In the 1970s, they were very popular because there were no plastic bags in the USSR, so people took their own carry bags when shopping. Besides being great for lugging things around, avoskas were appreciated for their durability and low cost. For example, they could be used for drying and storing onions, cleaning linen in a washing machine, catching lobsters, or even for a game of basketball. In the world of fashion, an exact replica of an avoska featured in one of the latest collections by the brand Vetements.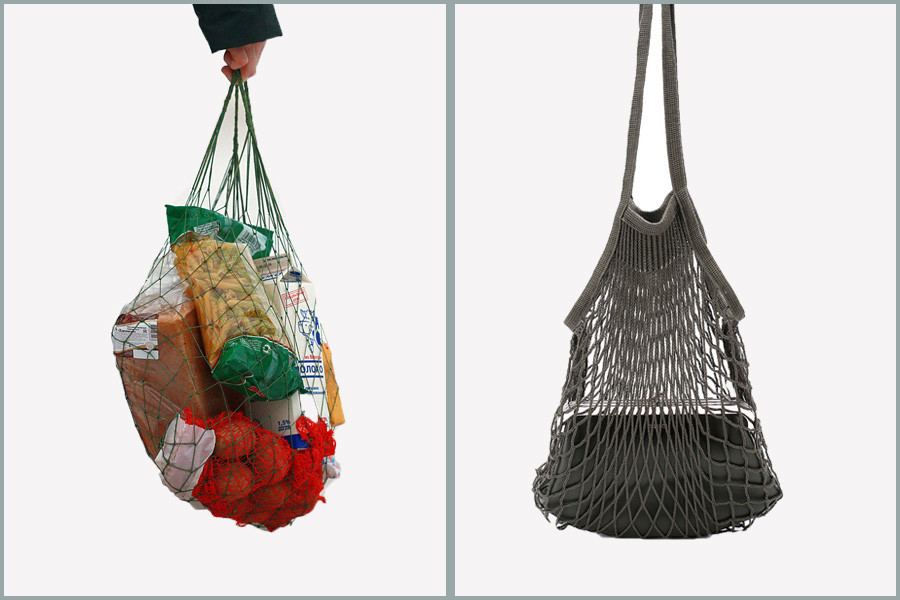 Left: Soviet avoska – $0.3 (1970)
Right: Vetements bag – $3,450 (2018)
2. 'Farewell, Youth' boots
Boots with the unofficial name "Farewell, Youth" (abbreviated to "Farewells") went into mass production in the USSR in the late 1960s. They were low boots made of felt or fabric with synthetic winter lining and thick rubber soles. Pensioners were particularly fond of them, hence the name. Elderly people suffering from leg pain and swelling liked to wear these soft and warm, albeit unfashionable, shoes. They were mass-produced in all sizes and for all ages, but only in black and gray. Today, The North Face produces a range of felt boots surprisingly similar to "Farewells."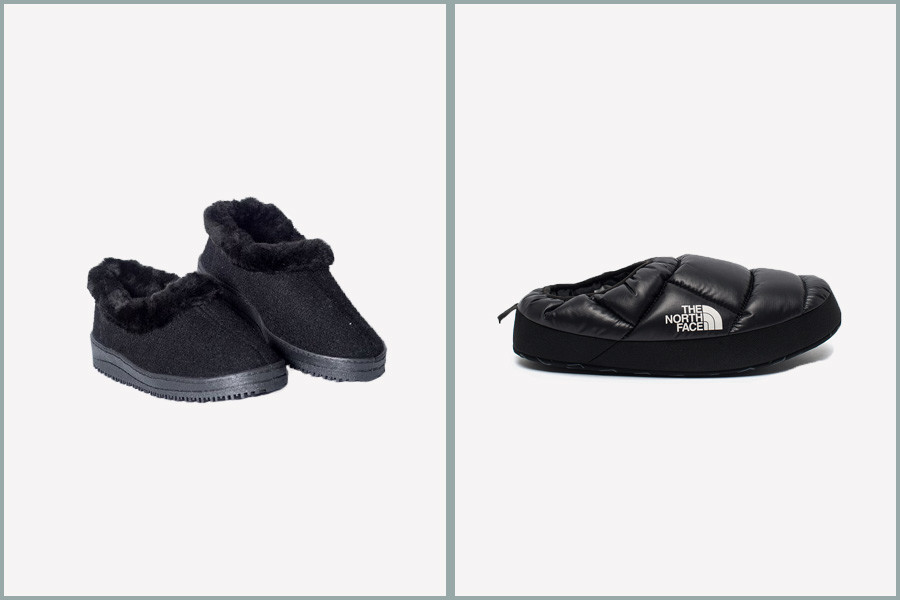 Archive photo; Brandshop
Soviet "Farewell, Youth" boots - $10 (1960)
The North Face boots - $66 (2018)
3. Galoshes
Although galoshes were not a Soviet invention, this footwear went into mass production in Russia in the late 19th century and went on to enjoy tremendous popularity in the USSR. In the 1960s, different shapes began to appear — galoshes were made for both men's and women's shoes, and children wore them over felt boots in winter. Today, galoshes remain an essential and functional item of footwear, and fashionable designs are produced by the Norwegian brand Swims and Italy's Gucci.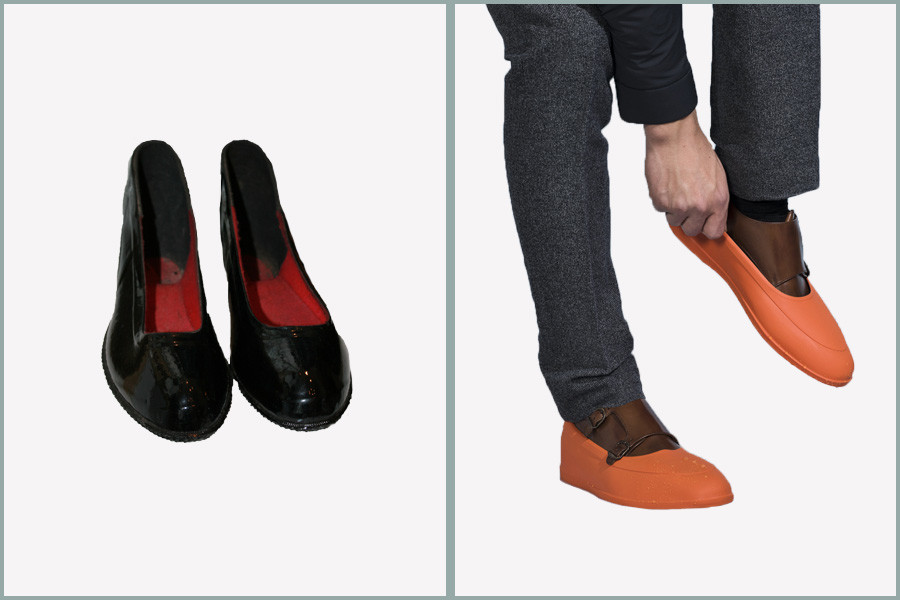 Shchelkovo museum of local history; Swims
Soviet galoshes – $30 (at the 1930 exchange rate)
Swims galoshes – $100 (2018)
4. 'Cockerel' hat
The cockerel hat got its name from its distinctive shape resembling a rooster's crest, and was decorated with an obligatory pom pom or tassel. Insanely popular in the 1970s USSR, it was even considered a scarce commodity. Such hats with sports symbols were first worn by skiers, followed seemingly by the entire Soviet Union. Today, the cockerel hat concept has been given a makeover by such international brands as Versace and Vetements.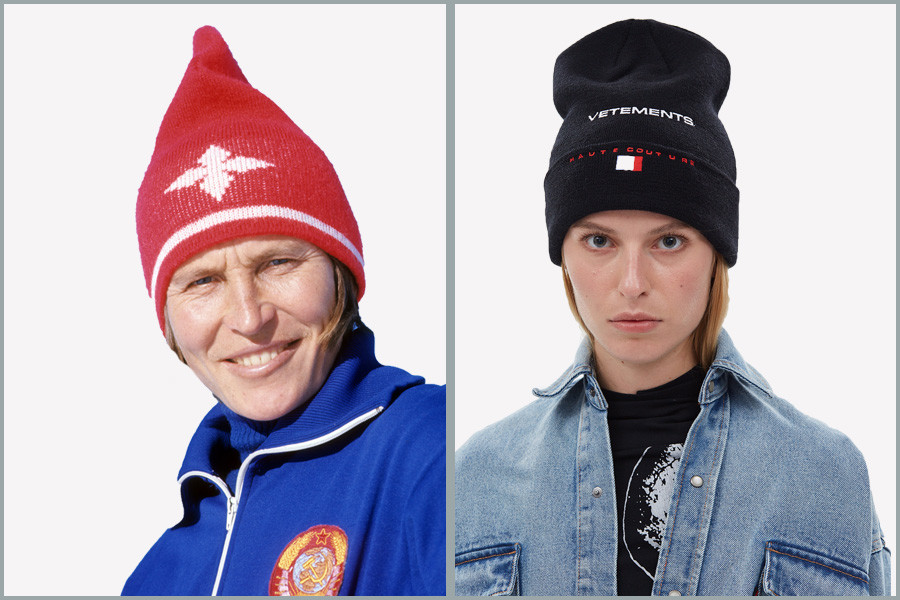 V.Sokolova/TASS; Km 20
Soviet cockerel hat - $6.5
Cockerel hat from Vetements – $466
5. Sandals
Sandals in the USSR were worn by men, women, and children alike. Parents would dress their pre-school kids in thick stockings, shorts or a skirt, and bright red sandals with a strap, buckle, and flower-shaped perforations. Etiquette dictated that men had the right to wear sandals only at resorts. However, in hot weather sandals tended to rub the feet, so some enterprising souls came up with the idea of wearing sandals with socks, creating a new trend in men's fashion. This method of wearing summer shoes left a mark not only in history, but in haute couture: Models from the most prestigious fashion houses began to appear on the catwalk in sandals worn over outrageously bright socks. Today, Soviet-style men's sandals can be found in Gucci collections, and children's red sandals live on in the form of Fendi ballet flats for women.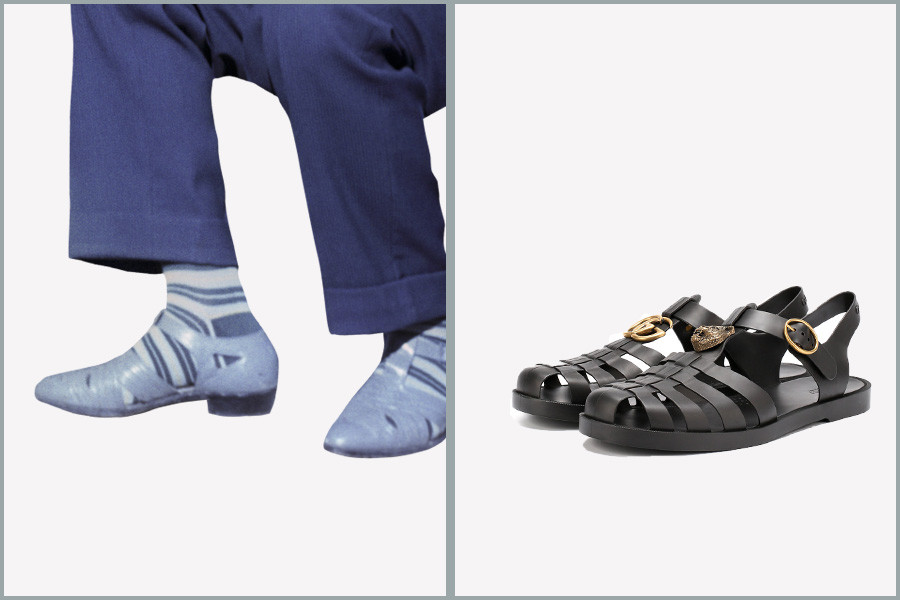 Alexander Mokletsov/Sputnik; Tsum
Men's sandals USSR – $20 (at the 1961 exchange rate)
Men's sandals Gucci – $500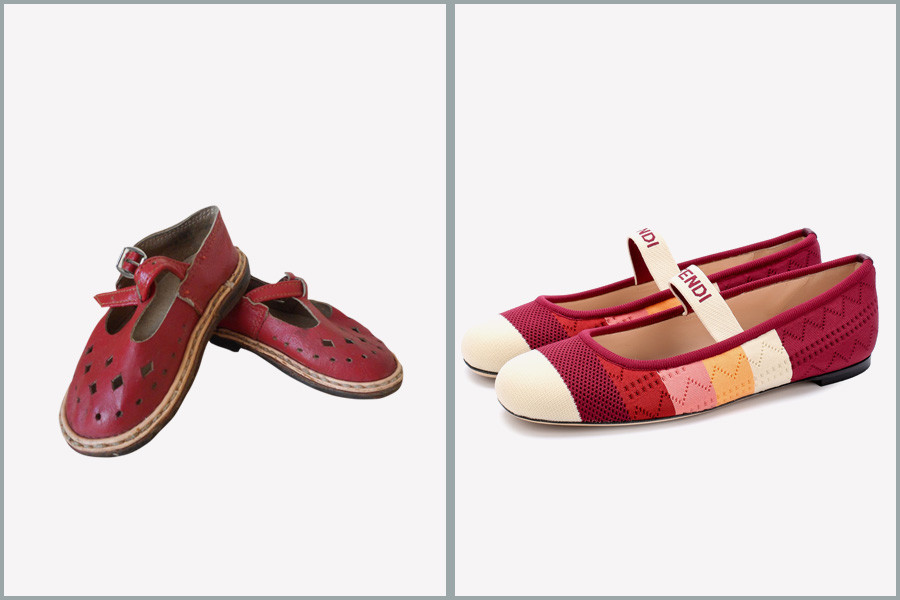 Archive photo;Tsum
Children's sandals USSR – $10 (1961)
Fendi women's ballet flats – $500 (2018)
Read more: How Soviet designer Slava Zaitsev became the 'Red Dior'
If using any of Russia Beyond's content, partly or in full, always provide an active hyperlink to the original material.