How Russians changed my life: Marcos from Brazil
Marcos Cury has traveled a lot. He's been to more than 60 countries and plans to visit many more. But Russia remains one of his favorite destinations.
If you find yourself arguing with Russians, make sure you're shouting louder - this will help you to win. It works all the time. How did I learn this lesson? Well...
I was traveling back from Olkhon Island on Lake Baikal to Irkutsk. The van was pretty empty: just the driver, another traveler, a Russian woman, and me. The driver stopped at a gas station and we decided to buy some food. Obviously, we were not planning to end our journey here, but when I exited the store with my fellow traveler the van was already leaving!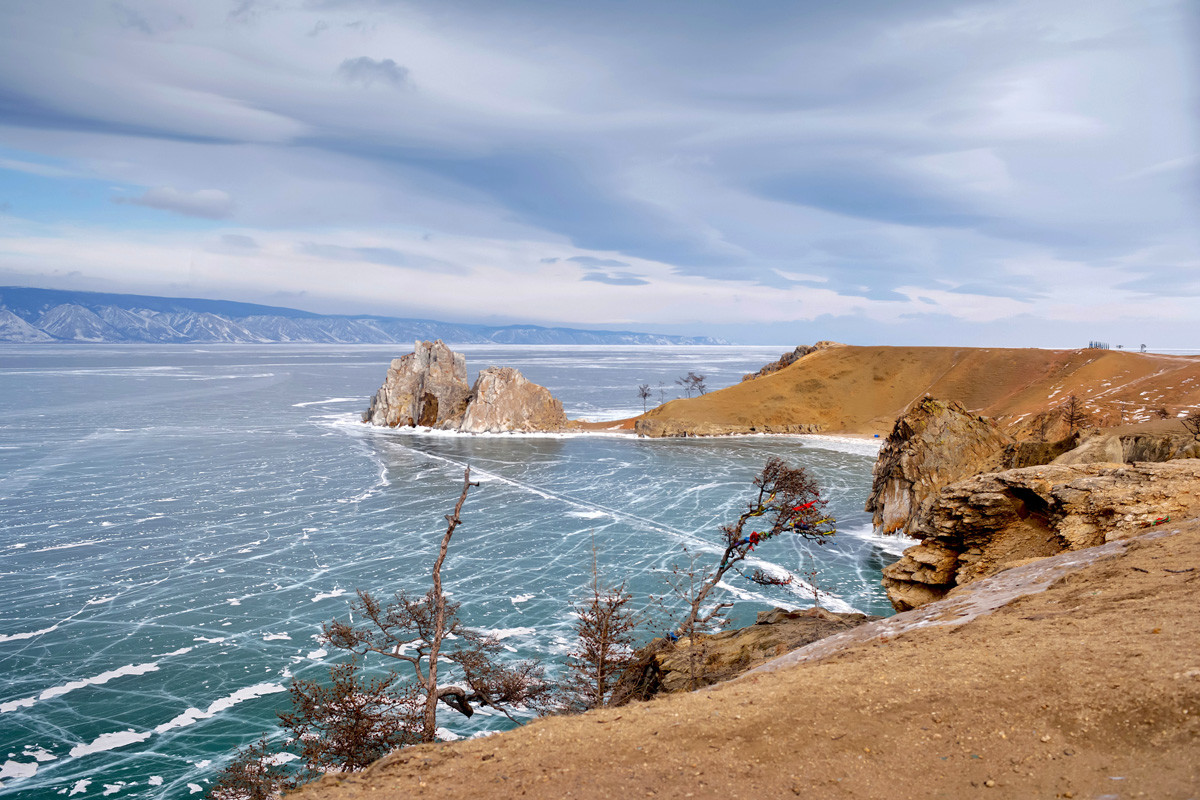 Just imagine: we were in the middle of snowy Siberia! All my documents and belongings were in the van. The other guy hadn't even put his jacket on. We went back to the shop. The people inside were really worried about what happened. They didn't speak any English but tried to make us feel a bit better. The other guy was almost crying. The locals at the store helped me to call the place we stayed in Olkhon, which is quite small and not that crowded in winter so everyone knows each other. The hotel manager called the driver and told him to go back to pick us. So he came back and started yelling at me. I started to yell at him even louder. Only then he realized I was angrier and he backed off.
Surviving the cold
However, the most difficult part of my trip was braving the low temperatures. I experienced -32°C in Ulan-Ude. As a rule, make sure to wear loads of layers. Having learned this, I was able to go hiking in temperatures as low as -20°C.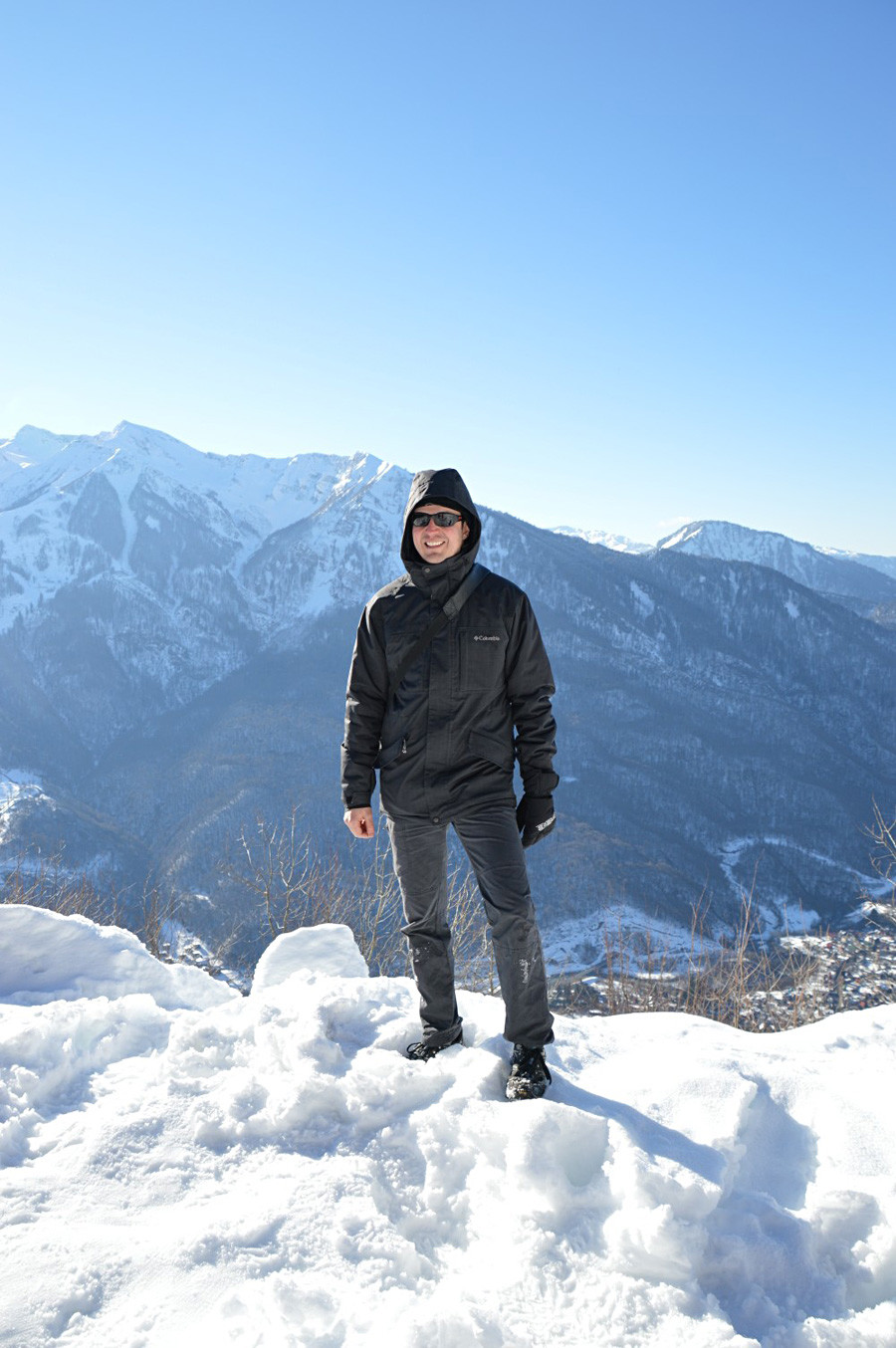 Personal archive
Also, when the temperature falls people in Russia are more willing to help you. All in all I improved my survival skills and I'm not afraid of the cold anymore. I still want to go the places I haven't been to: Yakutsk, Kamchatka, and villages near the Arctic.
It might sound lame but you're supposed to be very good at drinking alcohol if you want to survive in Russia. Accepting the offer of a drink is a must in Russian etiquette, there's no way you can refuse. On the other hand, Russians don't drink as much as people think: in nightclubs most people are sober. It's more to do with hospitality and making guests feel relaxed, to be on the same page with them even if they speak a different language.
How to experience true Russia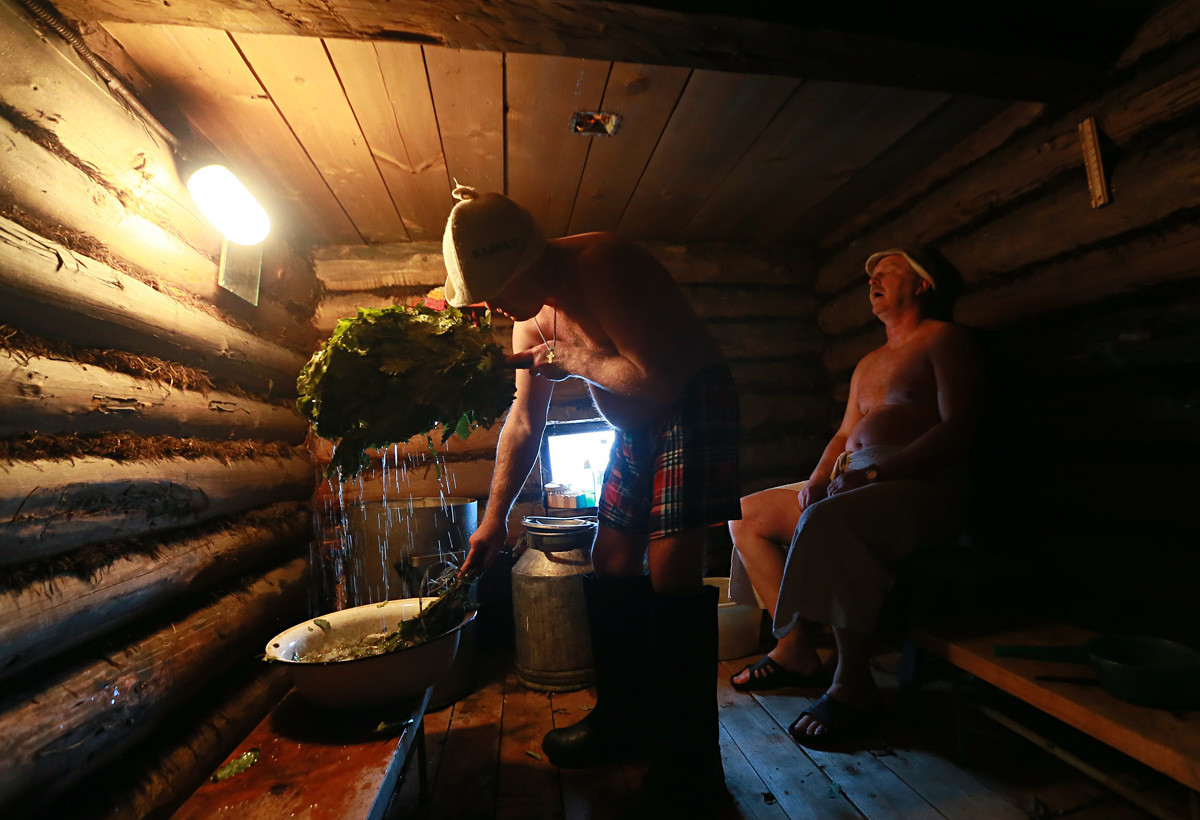 Vladimir Smirnov/TASS
The most Russian experience I had happened at a dacha close to Lake Baikal. We ate homemade sushi with omul and went to the banya. It was unexpectedly hot. You're supposed to wear nothing but a hat. The whole ceremony, including being hit with birch branches, drives you crazy enough to go out and roll naked in the snow. It was amazing. We were only drinking beer. After a few hours I was feeling pretty drunk.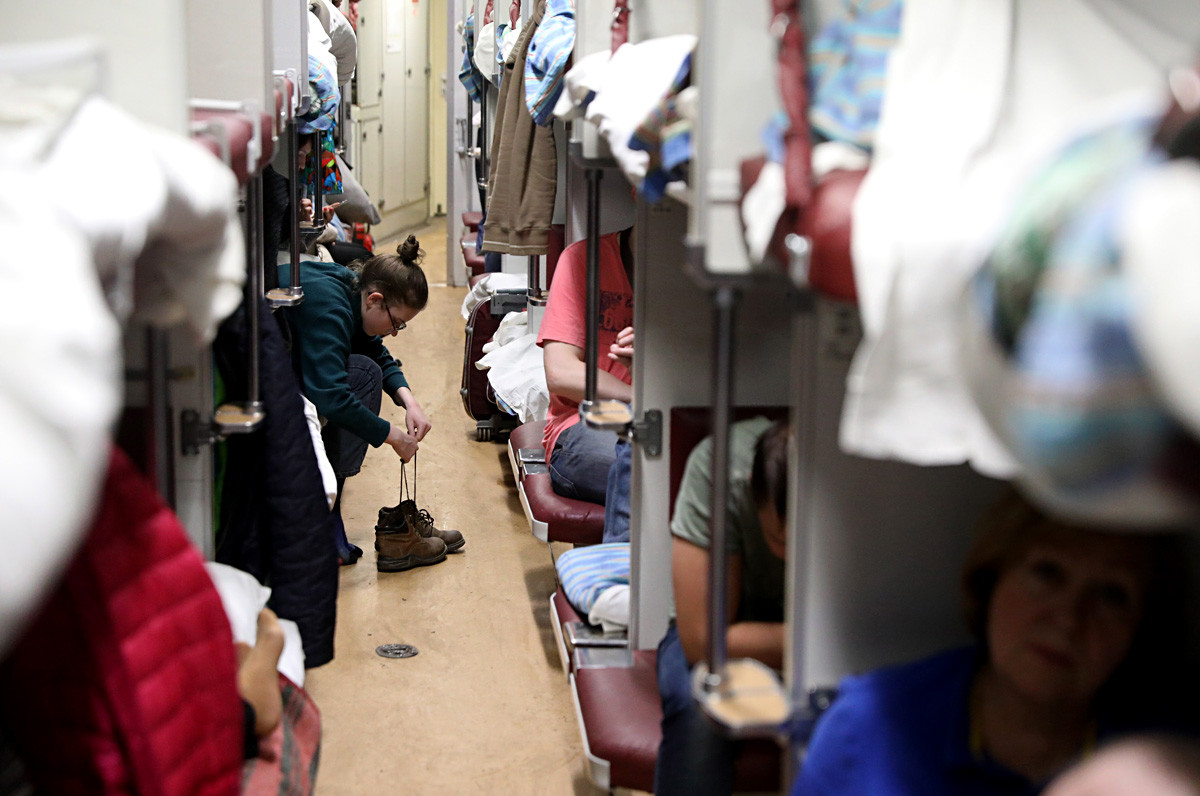 Mikhail Pochuyev/TASS
Another unique Russian experience is taking a ride on a train in platzkart (third class). Unlike first or economy class, where you'll be stuck with the same people in a small cabin for the entire trip, traveling platzkart (an entire carriage with beds) is more sociable and far cheaper. You'll definitely meet some interesting Russians.
I have to say, the train conductor (provodnitsa in Russian) was incredibly helpful. These ladies helped me a lot: every time I needed to charge my phone I just had to smile to them.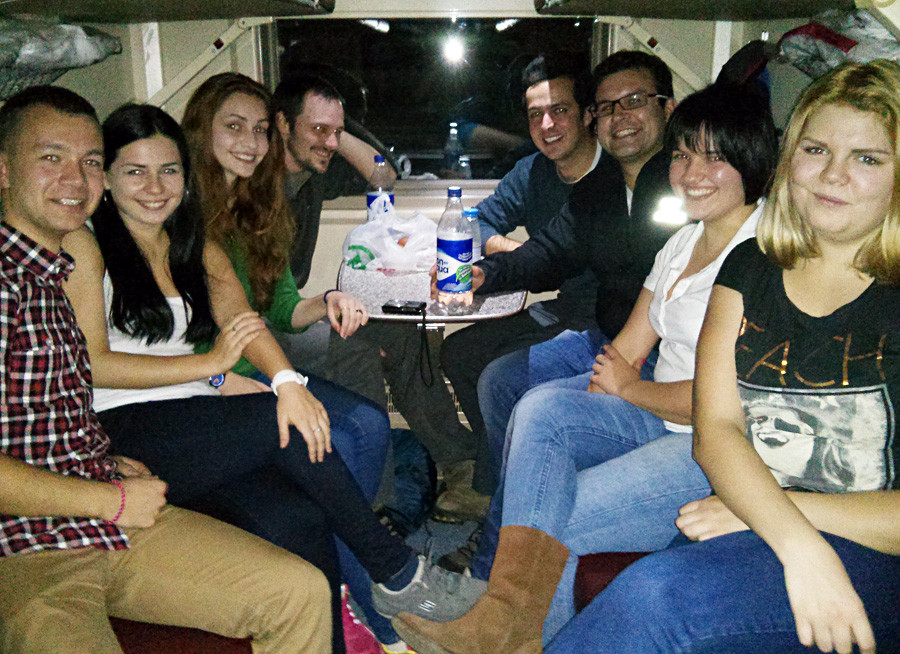 Personal archive
Whatever their profession, Brazilians are like: "We are good enough already! Let's celebrate it!" But Russians really want to be the best in what they do.
Russians are also different from Brazilians because they're patriotic. They know their history and are proud of it. Unlike individualistic Brazilians, they have more sense of community, sense of a united country. There's a Lenin monument in every city. There's even a big head of him in the center of Ulan-Ude. The first nuclear ship based in Murmansk bears his name. You know, Russians sing the national anthem on New Year's Eve. This really surprised me! Most Brazilians are probably drunk before midnight.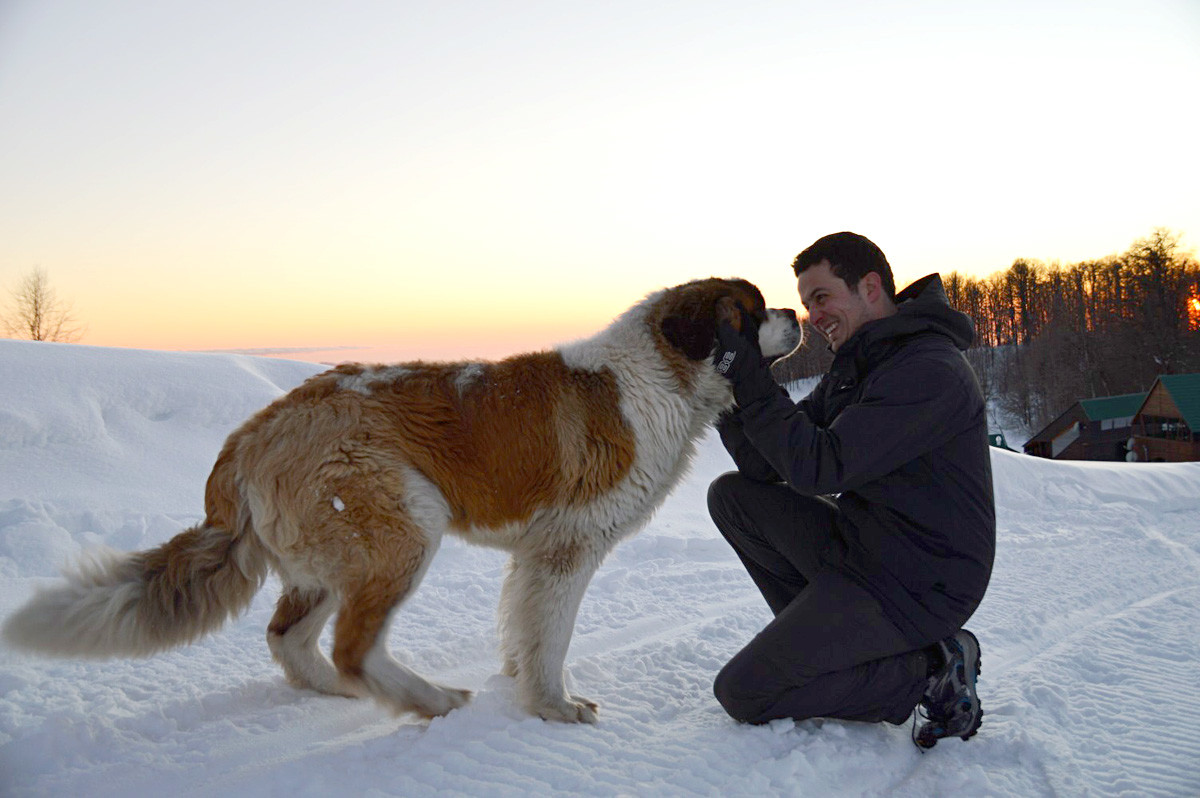 Personal archive
Interview by Daria Aminova
If using any of Russia Beyond's content, partly or in full, always provide an active hyperlink to the original material.