How Russians changed my life: Axel from Italy
Inspired by Russian literature and culture, Axel made the decision to move to Russia 3 years ago. He immersed himself in the country's lifestyle – traveling on platzkart, adapting to the local perception of distances, and even bathing in the icy water. Here's what he's learned.
My first winter in Russia started in January 2017, one of Moscow's coldest winters in the last century. Though, as a winter lover it was an interesting experience for me and I even tried bathing in icy water, the Orthodox Christian tradition to commemorate the baptism of Jesus.
It has been one of the most intense experiences in my life and I'm very proud of it. That evening I was simply listening to music at home. Suddenly a friend called wondering if I wanted to join them in celebrating Epiphany. I didn't hesitate for a second, prepared my clothes, and left home. Upon arrival I saw the frozen river and a lot of people getting ready for a swim, including children.
When I reached the water I noticed it had already formed a new thin layer of ice after being broken by the first swimmers, as the temperature was around -10 °C. Then I entered the water and I suddenly felt a sense of constriction around my legs. I jumped in three times and then went out. After bathing I got a beautiful sensation of relaxation and warmth. Did I like it? Yes, absolutely. It was a beautiful experience, however, I am not ready to repeat it – one time was more than enough.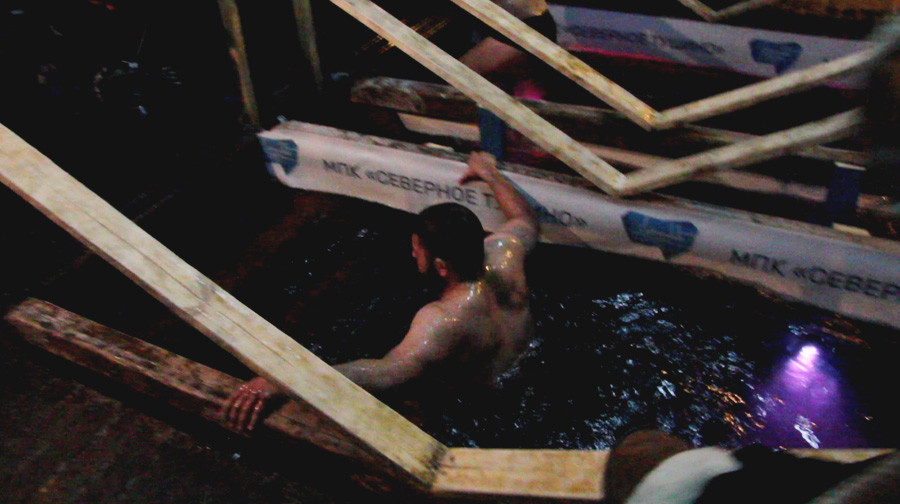 How I got here
I came to Moscow at the age of 21, still young and not expecting how much this decision would change my life. Before this moment I studied the Russian language by myself, buying books and watching educational videos on YouTube.
I don't remember exactly when my passion for Russian started, but it has been in my mind for a long time. I wanted to study Russian because reading Russian literature and listening to Russian music made me fall in love with this language. Finally, in March 2016 I decided that the best way to learn was to move, so I decided to travel from sunny Italy, where I just got my college diploma in tourism, to cold, northern, and snowy Russia.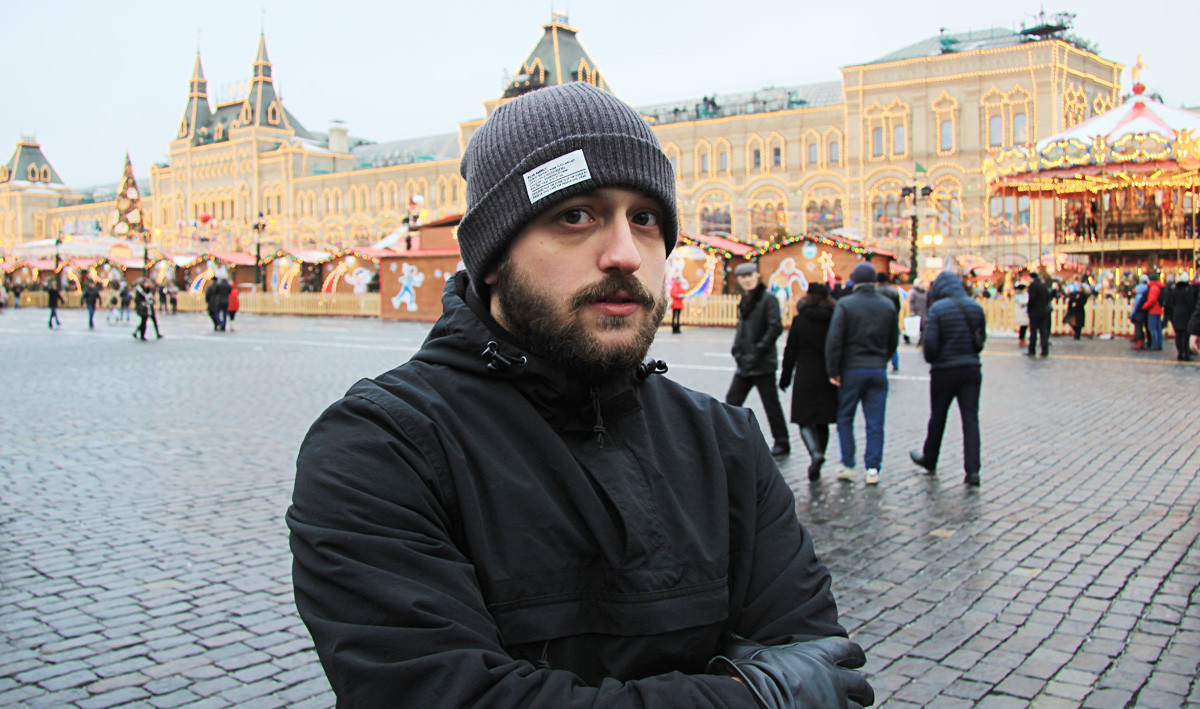 Personal Archive
My first visit to Russia was on a private visa by invitation letter valid for 90 days (which wasn't very difficult to get). Working as an online freelance translator I had a lot of free time on my hands so I started to study Russian culture and Russian people to understand their way of thinking and way of life.
On adapting to the big city life and learning Russian
Moscow is very different from any other city I've lived before, I've moved pretty frequently between Italy and eastern Europe. There are around 12.5 million people living in the Russian capital and the rhythm of life is crazy. I'm from a little city in the north of Italy with only about 80,000 residents and people there have a different concept of life. What I like most about Moscow is the perfect organization of a lot of things, from public transport that is always fast and punctual to the streets that are always clean and ordered. What I don't like is traffic jams, of course.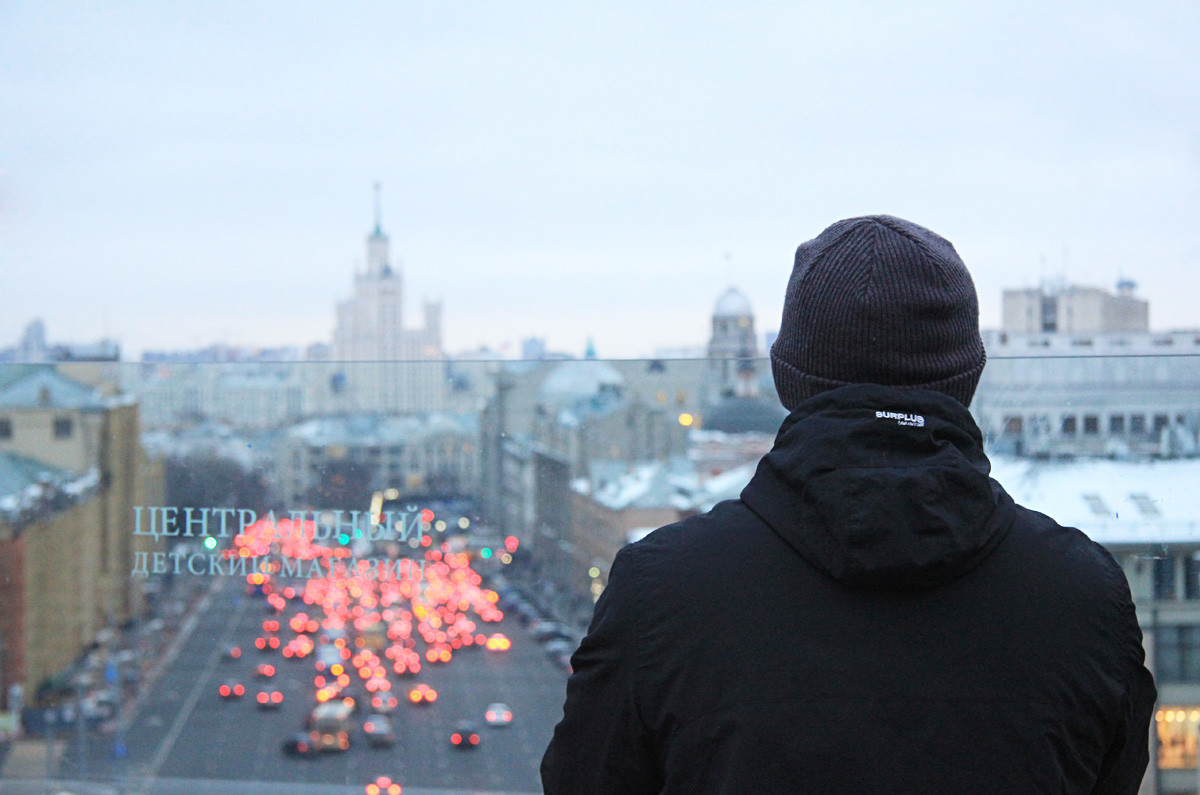 Personal Archive
Adapting hasn't been too difficult. As I live far from the tourist center, in the northern part of the city where people don't speak English and don't expect to see a foreigner, I had to get used to the Russian way of living from the start (for example, learning how to drink a whole lot of tea at any time of the day).
In the beginning I could say only three phrases in Russian – "hi" (privet), "thanks" (spasibo), and "I don't speak Russian" (ne govoru po-russki), but in a few months I was already getting compliments from people. They were saying I already act like a Russian, maybe because I used some slang words such as Чё? ("cho" – an informal "what?") and blin ("blin" meaning "damn"). There have been also some obstacles, such as bureaucracy (I needed to fill tons of documents for legal reasons and made a lot of trips to dozens of offices) and cultural differences mostly related to food habits (I still can't get used to the smell of pickled cucumbers).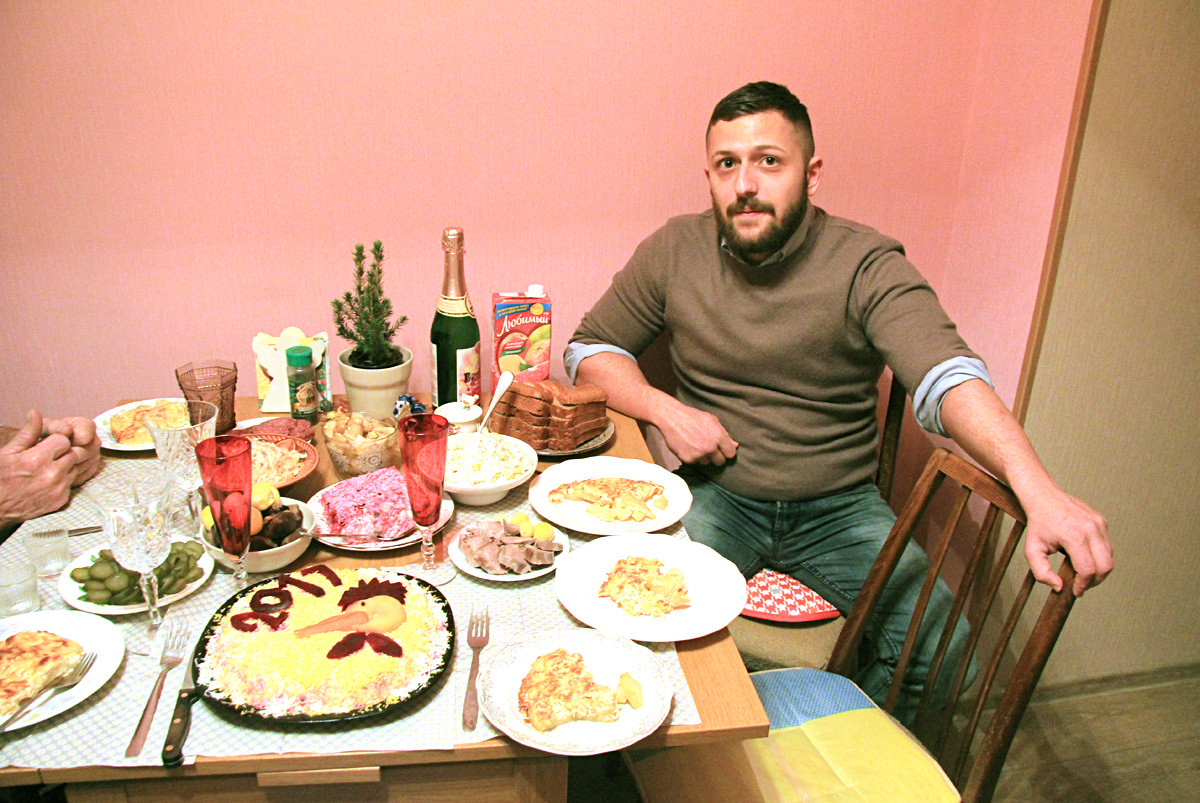 Personal Archive
What I've learned in the Russian capital is that in such a giant city timetables almost don't exist! Shops and even offices here often work 24/7. The distances are huge and a trip to meet someone who lives in another side of the city can take a few hours.
Here in Moscow my Russian friends sometimes invite me to join them on a weekend trip that according to them is just outside Moscow, and when I ask how far away they say "Oh it's not very far, about 500 km." The total length of my country is around 1,185 km, so for me, even after all this time, it's still very strange to hear.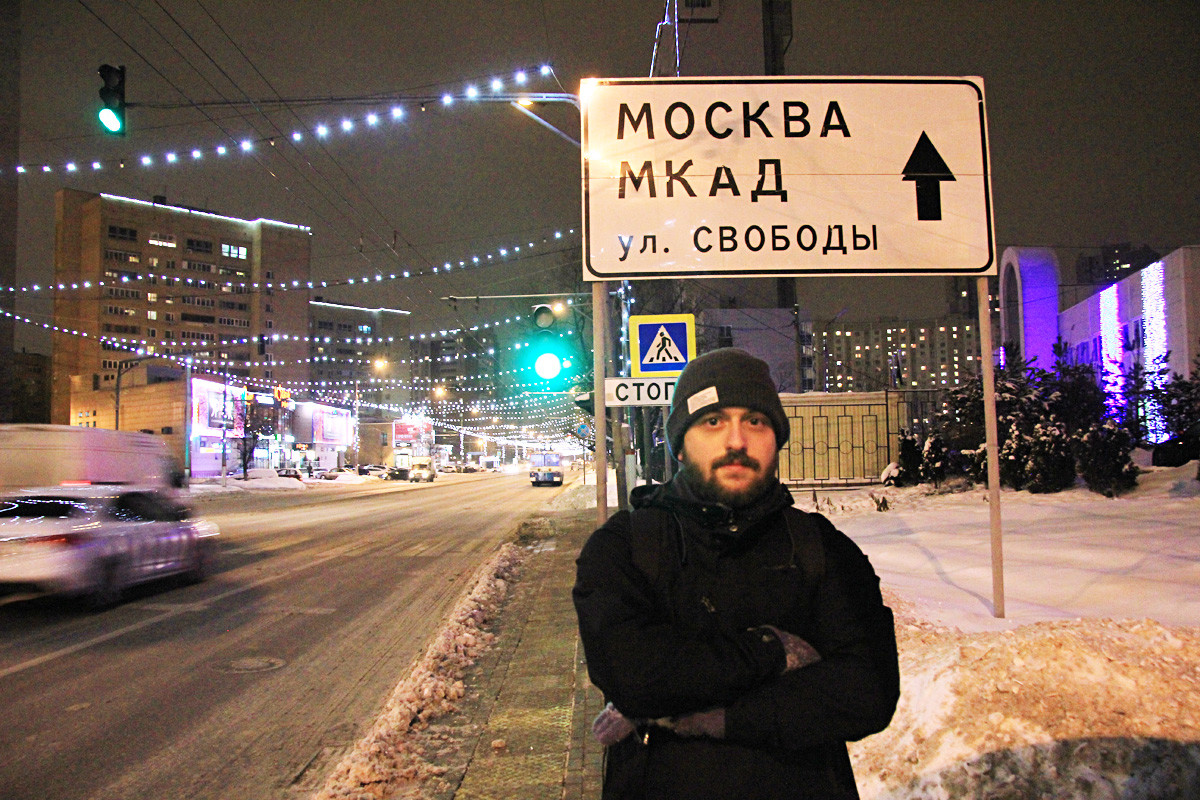 Personal Archive
On communicating with Russians
The majority of Russians love Italy and this fact really helped me in building social relations. It's easy to hear Italian songs on Moscow's streets or to see Italian shops around. People here are very patriotic. They talk about their country with love and are proud, they show me every corner of their city and most importantly, find beauty in everyday life. With that, they taught me not only to love Russia, but also to appreciate my own country better.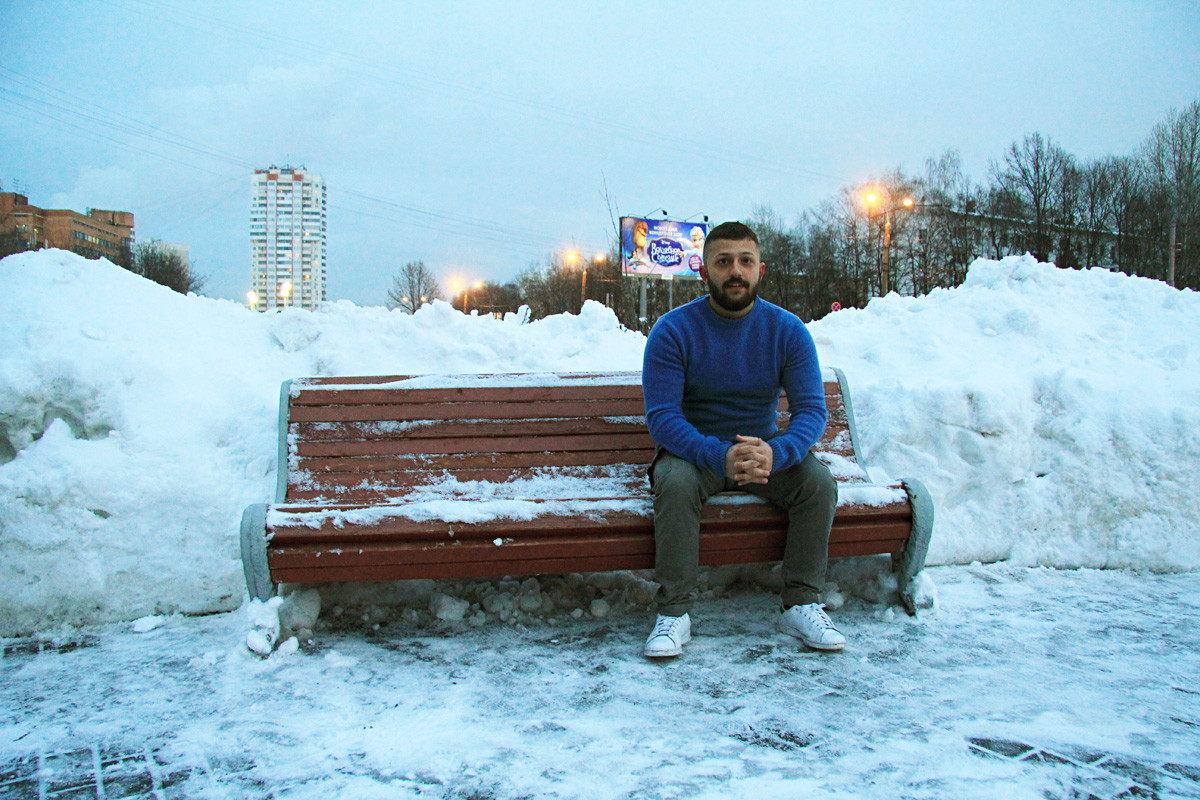 Personal Archive
After all this time I should say that Russian people have a real strength in them but they don't boast about it – they just make you understand it with their way of life. Here one can learn to find advantages in any situation, understand the real meaning of the phrase "Oh, today it's cold," and learn how to appreciate little things that can make you happy. Russians taught me that no matter how cold it is on the street it is always warm enough for a friendly smile (and a cup of tea).
If using any of Russia Beyond's content, partly or in full, always provide an active hyperlink to the original material.