You can't imagine the comments I received when I told my family and friends that I was pregnant and would remain in Moscow to have the baby.
I guess you could say that we've always considered ourselves to be an international couple. Having met in Argentina, a country that neither of us called home natively, we pictured ourselves as modern-era gypsies: Country hopping, exploring new cultures and learning languages until eventually something would give and we'd find a place to settle. Whether that be in my homeland, Australia or his, Peru. We didn't choose Russia, Russia chose us.
My partner received an engineering scholarship that was too good to turn down and I, from a hotelier background, got my TEFL certificate faster than you could say "shwa;" so, at least I'd be employable whilst learning Russian. We'd been here for a year and a half when I got pregnant, and it was then that we almost immediately started to feel Russia as our home rather than a stopover.
'Boobs hurt'
It was late November 2017, and Moscow was on the brink of its bitter cold winter period. I had had quite a usual week at work, and nothing was out of the ordinary until the most regulated and probably the only on-time aspect of my life suddenly was late. Me, being me, I called one of my closest friends who lives in London, seeking her consolation.
"Don't worry", She says, "Mine is also late, perhaps it's just the weather that has put it out by a few days". Of course, this is what I wanted to hear. Perfect. If hers (period) is late, then it's totally normal for mine to be. Right?
Three days passed and my friend called me to say that hers had arrived. I hastily responded that mine had come too, but the reality of it not started to hit me like an angry babushka who's just been cut in front of in the metro. That night, a few hours after I'd gotten off the phone, my boobs started to ache an almighty ache. It was dissimilar to any pain I'd ever felt before, almost like a throbbing. They were sore! They bloody hurt! So, of course, I turned to my most trustworthy source. "Ok, Google, why do my boobs hurt?" The result, early signs of pregnancy. After confirming the pregnancy with a blood test and ultrasound from my local Medok Perinatal clinic, the question of where I would have our baby was posed, discussed and decided. The decision: Moscow, Russia.
Peru was too far from Australia, and Australia too far from…well anywhere really, so geographically speaking, you couldn't get more impartial than Russia. We had already come so far and achieved a lot as individuals over the past year that it just didn't seem right to leave. Either way, it would have been away from my family, or his.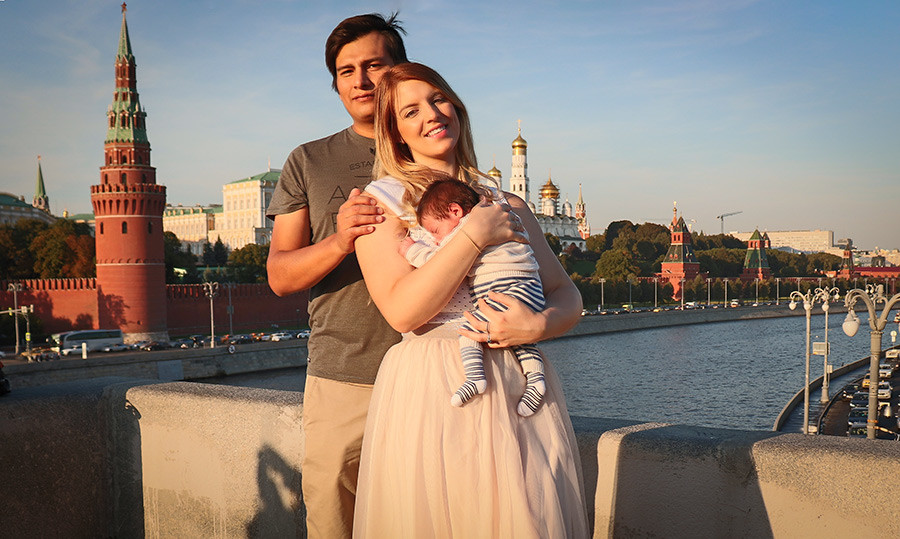 Dealing with the family at home
The next thing was telling my parents and family. I had already planned to go to Australia for New Year's Eve, so I took the opportunity to tell them face to face. The reactions were expectedly beautiful: everyone was excited and happy! However, after the initial excitement had passed the questions and comments came flowing in: "Where will you have the baby?", "Will it be an Australian?", "Are you staying in Moscow?", "YOU'RE STAYING IN MOSCOW!?", "Do you get maternity leave?", "What about the Russian health system?", "I wouldn't recommend it!", "It's better off that you return home!", "You'll have no one there to help you!", "It'll be really, really difficult!", "How will you manage?", "I don't think it'll be a nice place to have a baby!", "Imagine how the midwives will be!".
These questions and comments, all shadowed by a negative image of Russia, were received widely and openly from not all but almost everyone I know. This even included doctors and medical professionals. Each negative comment that I received on my decision to have my child in Moscow I had to counterstrike by telling myself that not one of these people have been to Russia and they don't know what it's like. Russia isn't the place it was in the 90s and I had to convince others of that. That was tougher than the morning sickness itself.
Scary Russian maternity wards?
The beginning of my pregnancy was met with a hell of a lot of 24-hour "morning" sickness and the inability to eat almost nothing aside from popcorn, sprite and neatly cut apple. I had just survived the bitter cold winter and looked forward to getting back into work after having nearly three months off due to my unlucky state. Let's face it, no one wanted an English tutor who threw-up three times an hour. I began tutoring again, working right up to 37 weeks pregnant.
Once work had more or less wrapped up I began the process of searching for a birthing hospital in Moscow. This had a rather stressful beginning with a prenatal course for foreigners that I had attended in Moscow, and which made it seem that any hospital aside from the Perinatal Medical Centre (PMC) would be in third-world conditions. It's important to mention that the midwives who were running the course were from PMC, and it also just so happens to be one of the most expensive birthing hospitals in all of Moscow. Honestly, I believe they must've worked commission based and were attempting to get all the pregnant ladies to sign the birthing contract with that hospital. It wasn't pleasant that they attempted to force PMC upon us, and it caused a lot of unnecessary doubts on whether or not I had made the right decision to give birth in Russia.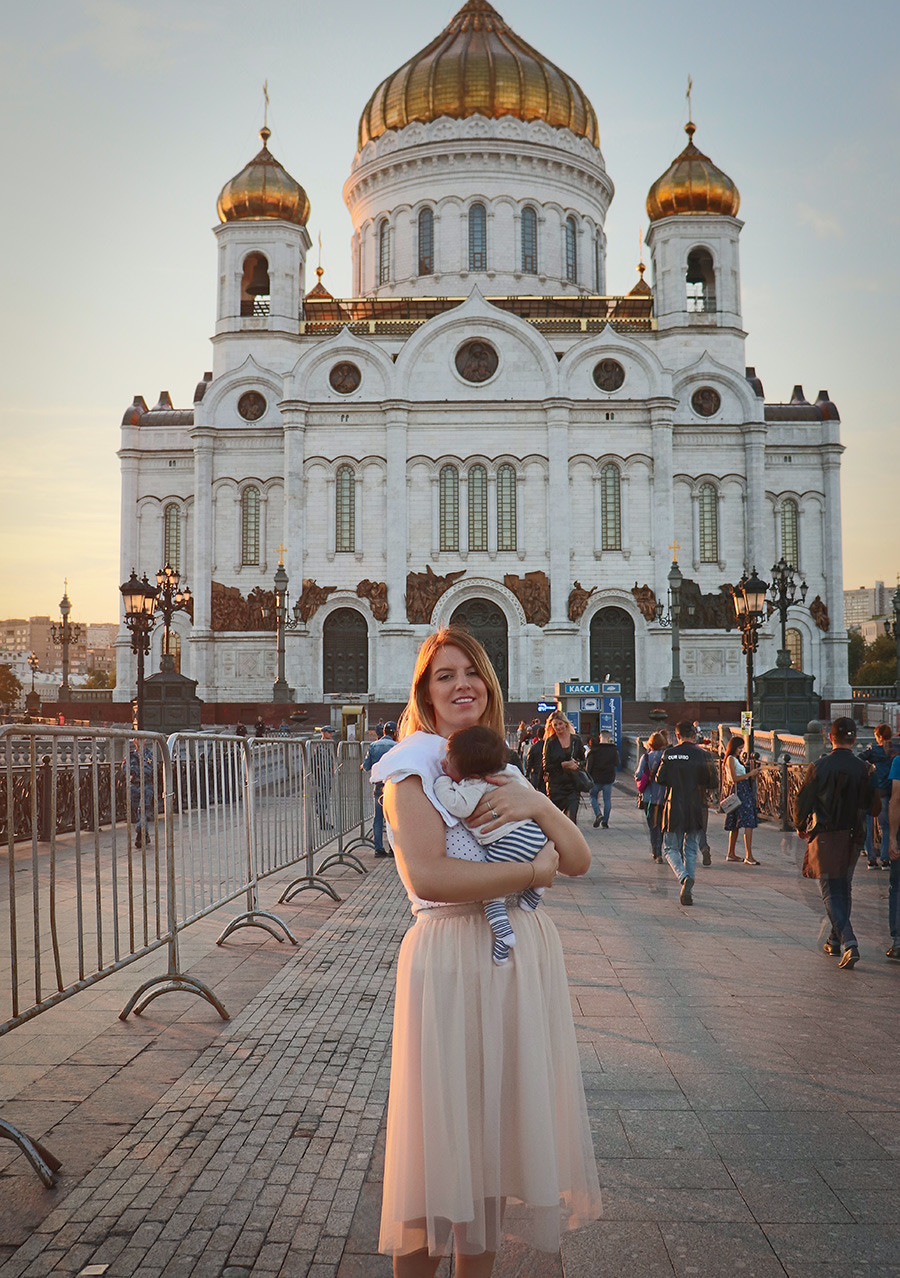 Vanessa Henderson
With my spirits dampened, I hesitantly set about visiting a few maternity hospitals in Moscow. I learnt that each public hospital has a paid contract option, with the prices deviating significantly depending on which doctor or maternity brigade you want, and whether you opt to stay in a private room post-birth. I got the shock of a lifetime when the first maternity hospital I visited was dispensing its soap from an old Coca-Cola bottle, and at others I visited I was met by unfriendly characters which simply put me off. I had started to think that maybe those midwives from PMC weren't exaggerating. When I found Roddom 26, (Maternity hospital 26), I knew that I'd be in good hands. I met a lovely doctor, Evgeniya Belonogova, and signed a contract at the hospital with her. Despite her only speaking Russian, we were able to communicate well and her patience was a godsend.
My partner and I had always imagined that he'd be present for the birth, and we were able to organise that after he had the all-clear from a series of medical tests. We didn't have to pay extra for him to be present (some hospitals do charge), but the medical tests were obviously at a cost. With the birthing contract signed at the 36th-week mark, it was rather smooth sailing to wait for the time to come.
Dads will love the price
Due date rolled around, no baby. A week passed, still no baby. I was 41 weeks and three days pregnant when I eventually put my foot down and asked to be induced at the hospital. They were willing to do so, and my waters were broken which naturally led to the onset of contractions. Four hours later I was holding my son in my arms. Candidly, we desired for a Russian name, being that he's Russian-born. Thank you Fyodor Dostoyevsky, you were our inspiration.
Giving birth in Moscow, out of pocket, cost us close to 200,000 rubles ($2,993). The perinatal clinic, which monitored the pregnancy the whole way through, cost 89,000 rubles ($1,331) payable in two instalments. It was fantastic, and we were given all tests and necessary monitoring required for the baby and pregnant mother alike. On the regular checkups I was always met by the same obstetrician-gynaecologist, which enabled us to build a nice doctor-patient rapport.
The birthing contract at Roddom 26, a publicly run Russian hospital, cost 101,000 rubles ($1,511), which began at the start of the contract from 36 weeks pregnant. This price included a private doctor and a private room (allowing for visitors) in the maternity ward. The additional 10,000 rubles ($150) was evenly spent on my partner so that he could be present for the birth, and the pregnancy-associated multivitamins that I took over the nine months.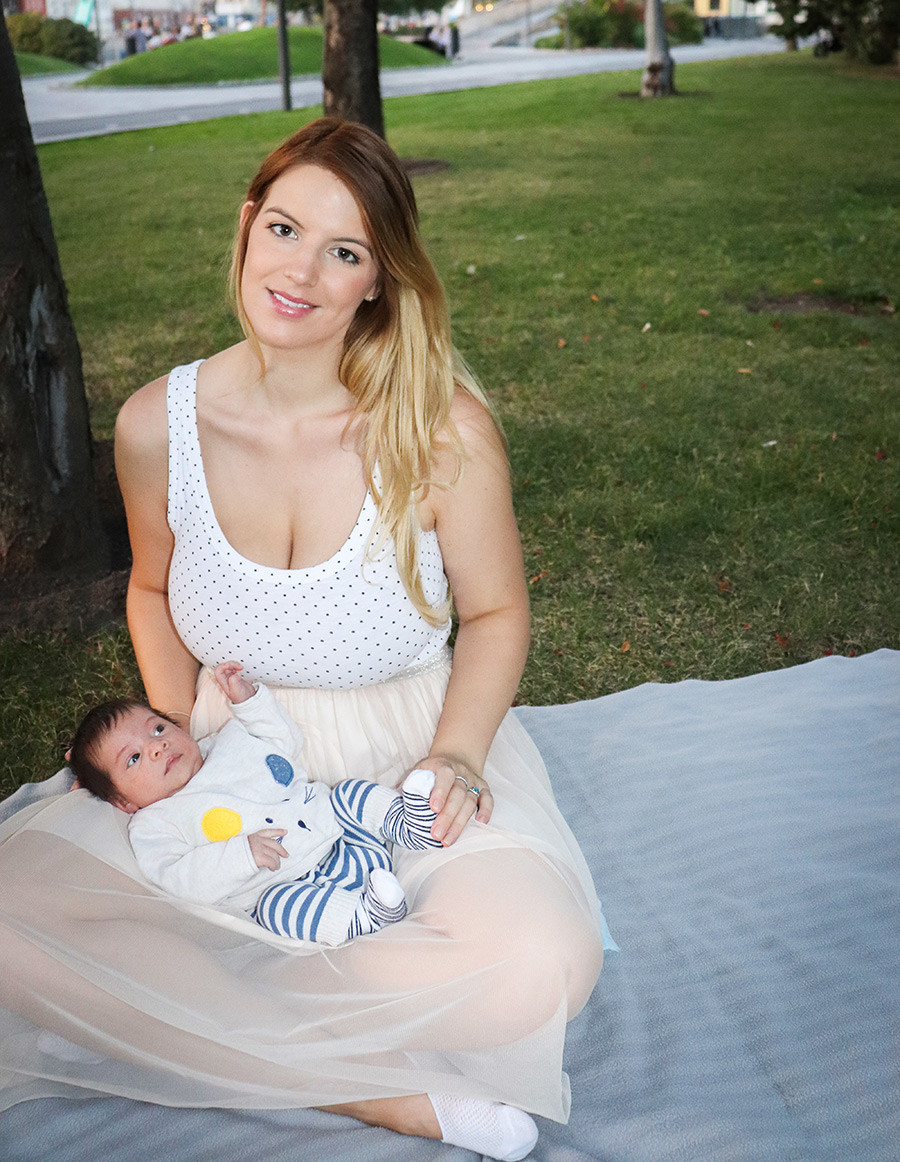 Vanessa Henderson
In summary, I'd like to say that despite the scepticism and negative reservations (mainly from others), I was opportunely able to pass through pregnancy and give birth comfortably in Russia. Nevertheless, there were days when I felt hopeless and that I had put myself in a position that I couldn't handle. There were days when I was just plain scared: The fear of not understanding, and also that of being misunderstood. However, I see this comparable and in no way dissimilar to other pregnant women who have given birth in their native countries, in their native language.
I was met by supportive medical staff who were understanding and courteous to the fact that my Russian isn't great. I really felt they took the time to comprehend my situation on an individual basis. It was a true test of strength, and looking back I feel a stronger person having made the decision to stay in Russia for one of, if not the most, important thing to happen in my life.
Australia is my country, Peru is my partner's and in some strange intrusive way Russia has become ours.
If using any of Russia Beyond's content, partly or in full, always provide an active hyperlink to the original material.