Meet Anna Linnikova, Russia's 'Miss Universe 2023' contestant (PHOTOS)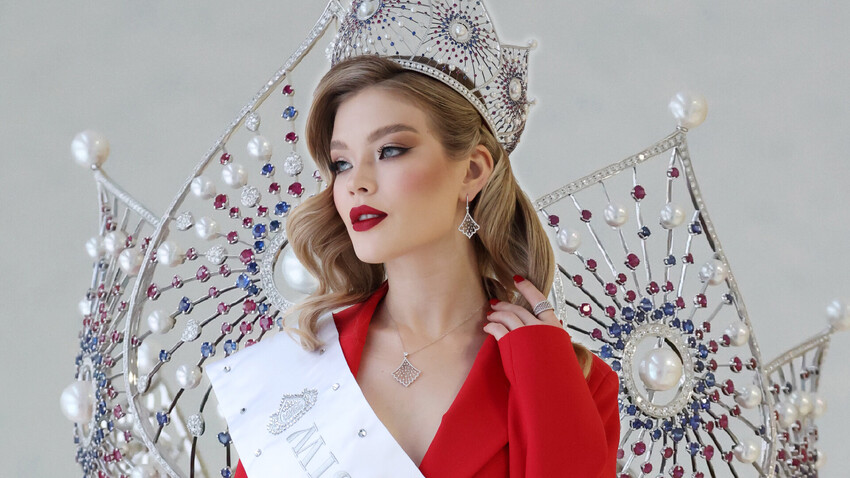 Anna's first job was as a factory worker, with her modeling career growing unexpectedly out of a desire to change her online profile picture. Let's take a closer look at the young woman that represented Russia in New Orleans.
Anna Linnikova, 22, who represented Russia at this year's 'Miss Universe' competition, which was held in New Orleans, U.S. She reached the semi-finals, becoming one of 86 most beautiful women on the planet, but, unfortunately, didn't make it into the top 16.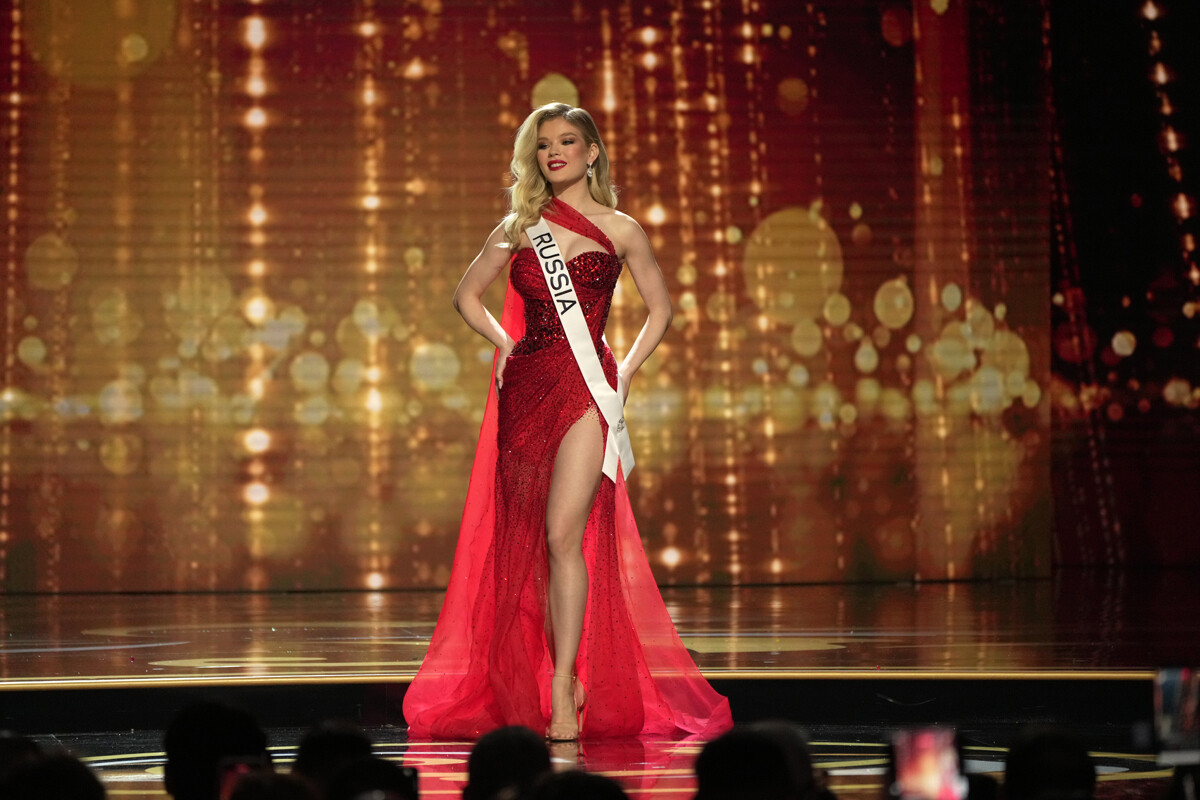 One of the most memorable moments was the national costume round, where Anna appeared in the dress with the name 'The Crown of the Russian Empire' - a short number decorated with pearls, zirconium and ruby crystals, inspired by the Romanov period.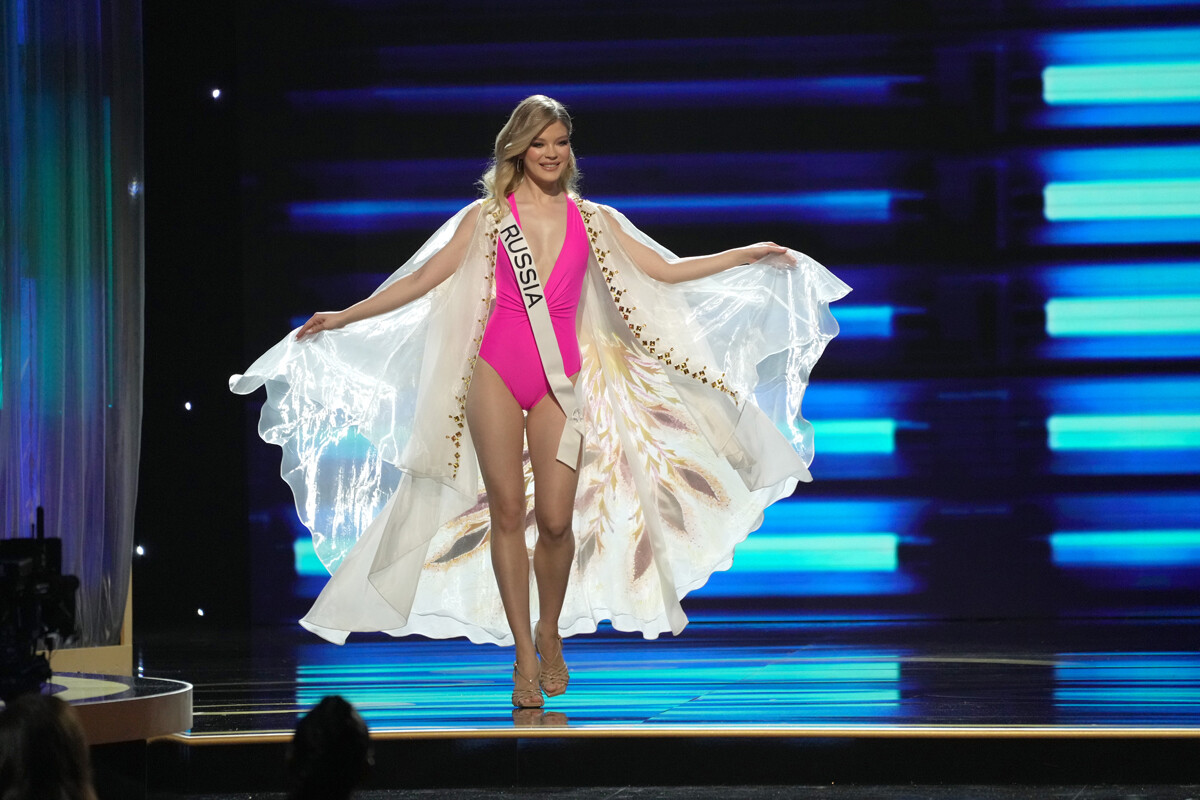 Josh Brasted/Getty Images
This was Anna's second beauty pageant. Prior to that, she took part in the national 'Miss Russia' beauty pageant and won, beating over 75,000 other contestants from across the country. She received a contract worth the equivalent of almost one million U.S. Dollars as her grand prize. Nevertheless, the young woman keeps saying that she never imagined herself working in the fashion industry or taking part in beauty contests.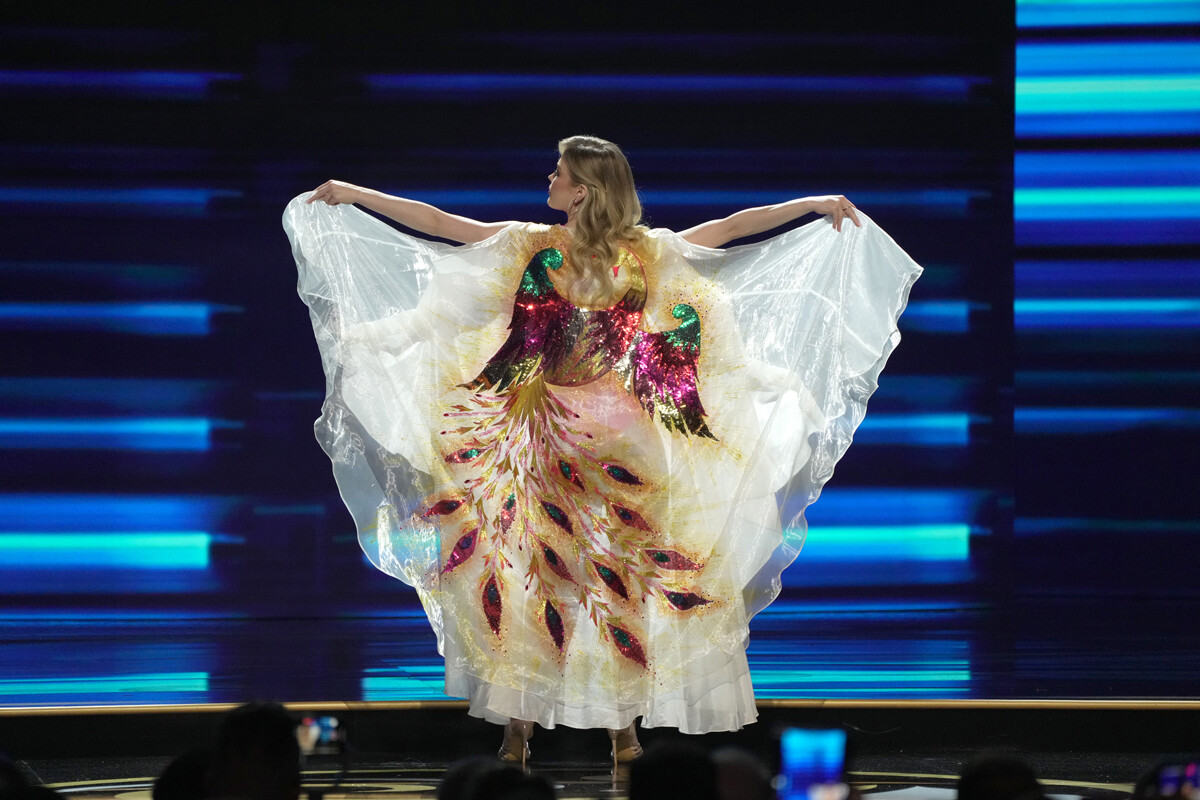 Josh Brasted/Getty Images
Anna was born into an ordinary family in the city of Orenburg. Her first job came at the age of 14: "It was something I personally wanted to do, so I went to the youth job center," she says. She has a younger brother, who was badly injured as an infant and all of the family money was going toward his rehabilitation.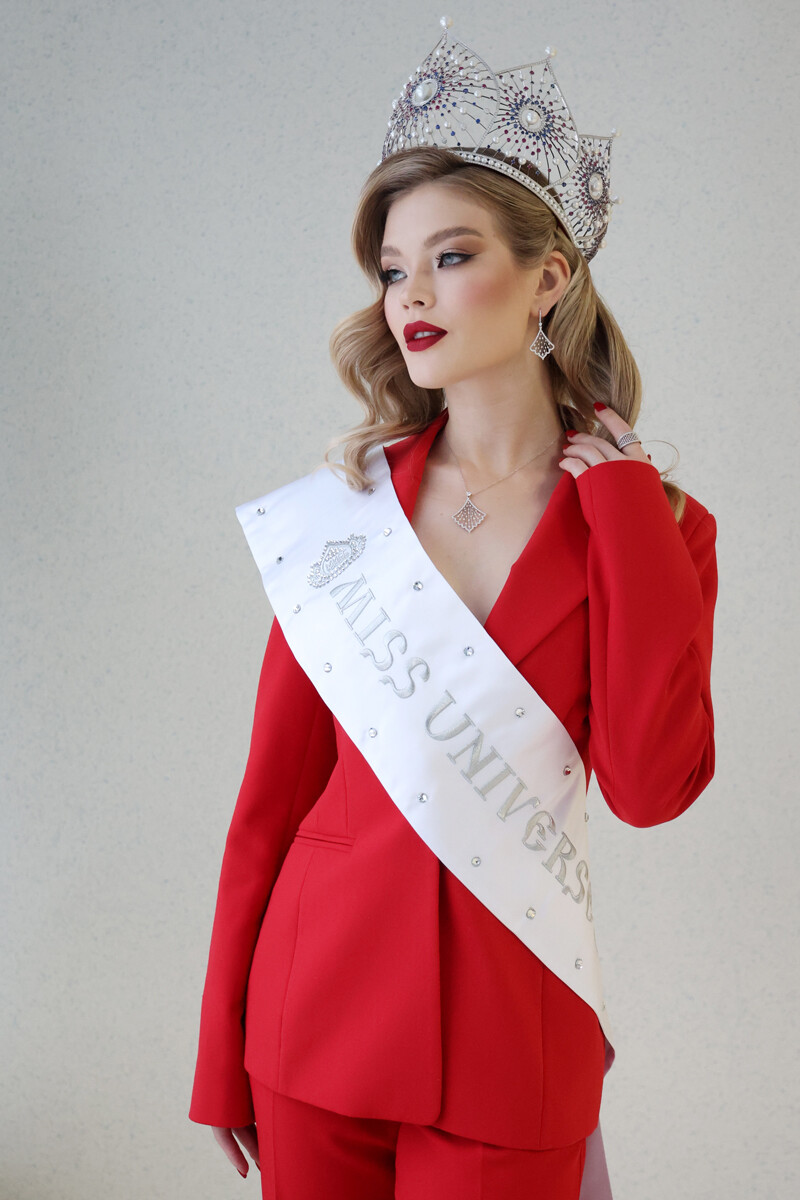 Vyacheslav Prokofiev/TASS
Her modeling career began by total accident, after an agency discovered a profile photo of hers on social media, posted after an outdoor shoot: "I simply wanted to update my VK [Russian social network] photo and ended up with a contract as a result, which marked the start of my foreign travels," she recalls. Three months later, she found herself in China, followed by Japan, Vietnam, Indonesia and other Asian countries.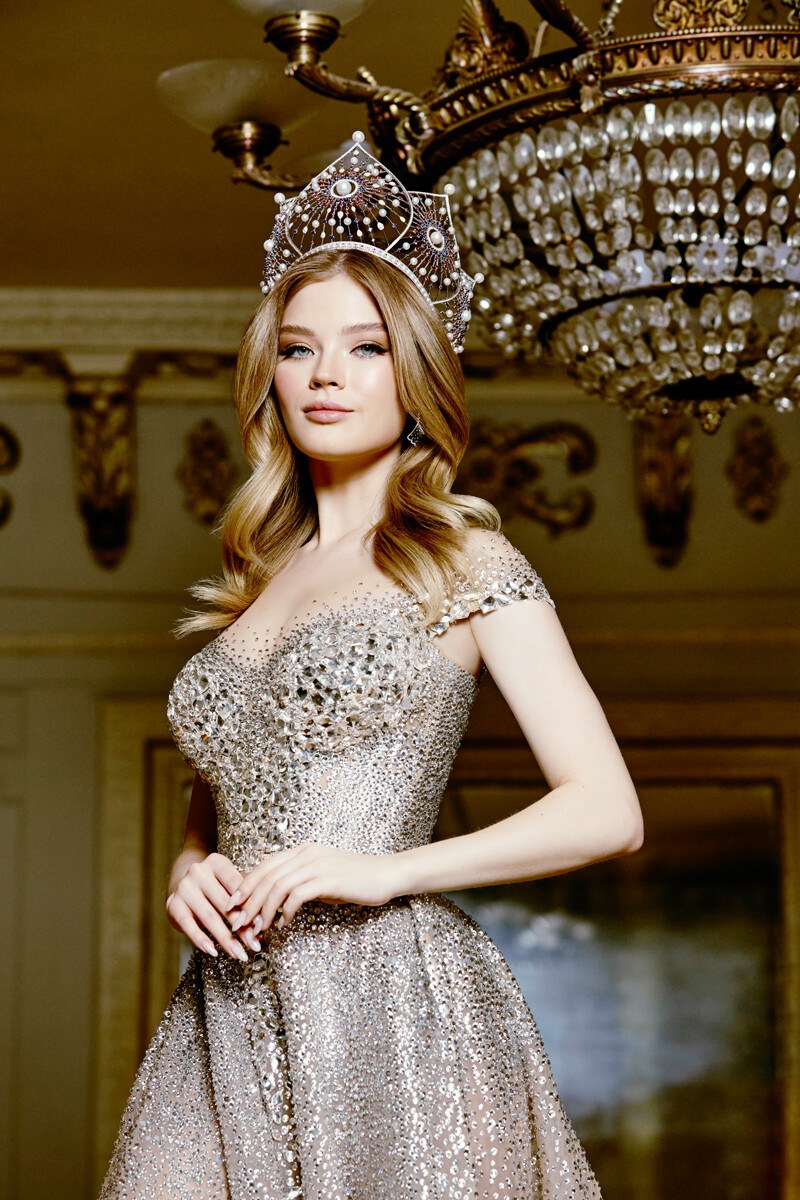 Directorate of the national contest "Miss Russia"/TASS
Due to this, she had to continue her physics-mathematics school studies remotely. "To my surprise, I found that my distance-learning was actually going better than when I was sitting at a desk in the classroom," she says.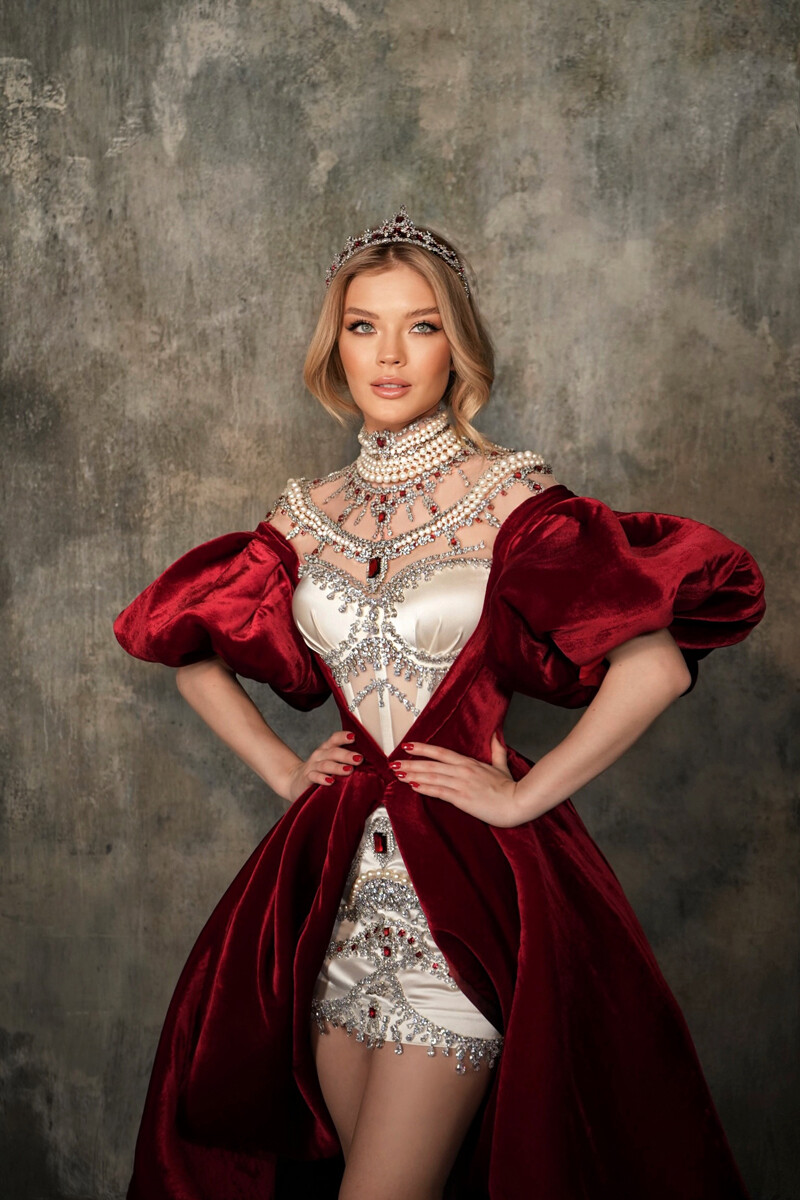 Directorate of the national contest "Miss Russia"/TASS
Anna believes that her strengths lie in her work ethic, endurance and conscientiousness, believing these to be the qualities that eventually led her to where she is today. Despite her relatively modest (by model standards) stature of 173 cm, she still managed to break into the top league.
"I always put money aside and try to invest in myself and my business. I put my first earnings into a savings account."
Aside from her modeling gig, Anna is currently studying Public Relations at the St. Petersburg University of Technology, Management and Economics. She plans to get a second degree as an art historian and is already developing her own clothing brand - 'Line 44'. She has always been into culture and art and has a good command of the English and French languages.
Despite her great love for exquisite makeup, she isn't afraid to appear without it. "I often go without makeup and have a neutral attitude towards it. I might add a little blush and do my eyebrows. The most important thing is to keep the skin looking nice and clean. I focus a lot on moisturizing, trying to drink a lot of water - about 1,5 liters every day. And, of course, get adequate sleep. It's the most important secret to beauty."
Anna celebrated her first 'Miss Russia' victory in 2022 with a junk food feast. She admits to not being on any strict diets and simply goes by intuition. "My body is in a state of equilibrium right now, so I don't often go for unhealthy foods. On the contrary, I'll gladly have a salad or some fish and vegetables. And I adore fruit. If I ever get a craving for something bad, I don't deny myself the pleasure. The key is moderation."
Anna can't imagine a life without sports. She loved to run in high-school and regularly visits the gym today.
The 22-year-old doesn't reveal a lot about her personal life, but does say: "My heart is currently available." Any takers, gentlemen?
If using any of Russia Beyond's content, partly or in full, always provide an active hyperlink to the original material.