Russia Beyond (Vitaly Arutyunov/Sputnik; Dmitry Korobeinikov/Sputnik; Grigory Sysoev/TASS; Vyacheslav Prokofiev/TASS)
Anna Baichik, 1993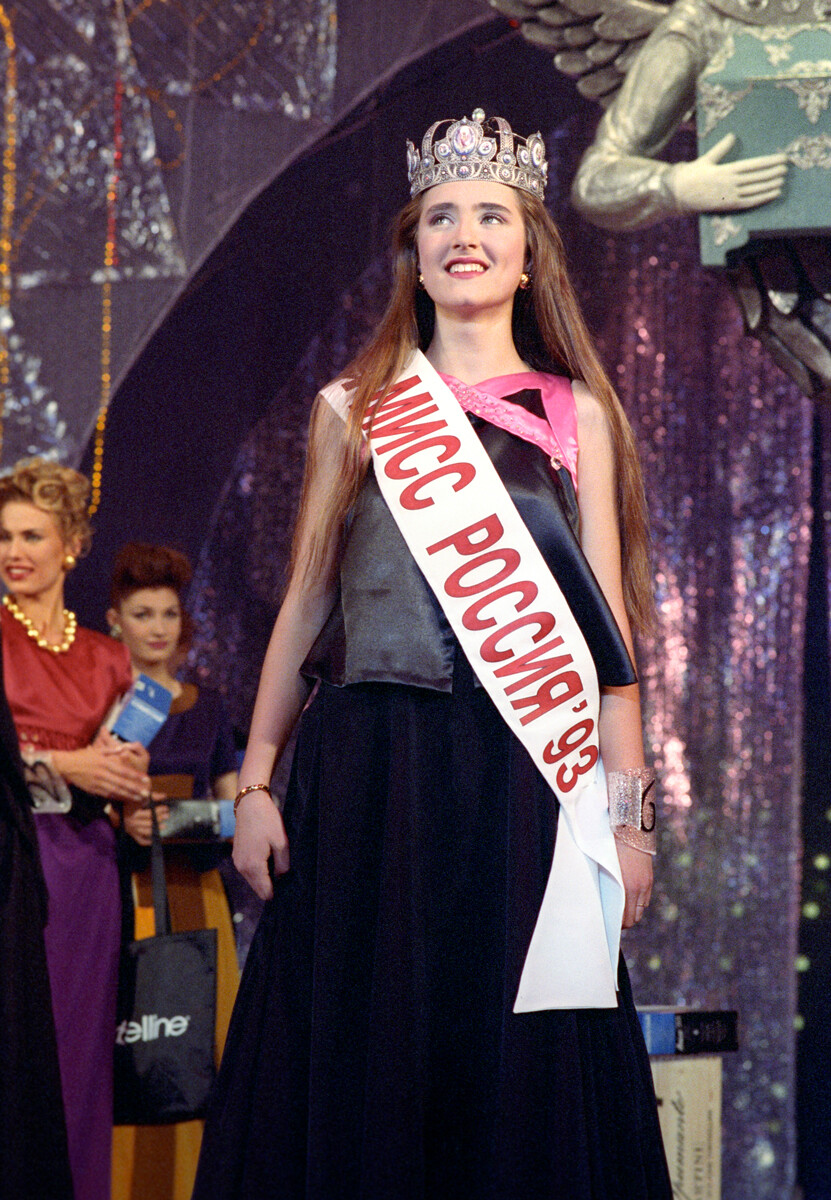 Anna was only 16 years old when she received the 'Miss Russia' crown. With the money she won, she traveled to Miami with her mother. However, the girl chose not to take the classic modeling path. She decided to dedicate herself to scholarly work at Saint Petersburg State University at the department of international journalism.
Inna Zobova, 1994
After winning the pageant, Inna graduated from Moscow State University and left to work in Paris, where she built a career as a top model: she participated in the shows of Yves Saint Laurent, Hermes, Givenchy and many others, as well as appeared on the covers of top fashion magazines. She still lives in Paris with her boyfriend, French photographer and filmmaker Bruno Aveyan.
Elmira Tuyusheva. 1995
Elmira received the title at the age of 18, after which she left the institute and built a modeling career. Also, the girl appeared in movies, even starring in Russian movie maestro Andrei Konchalovsky's melodrama 'Gloss' (2007).
Alexandra Petrova, 1996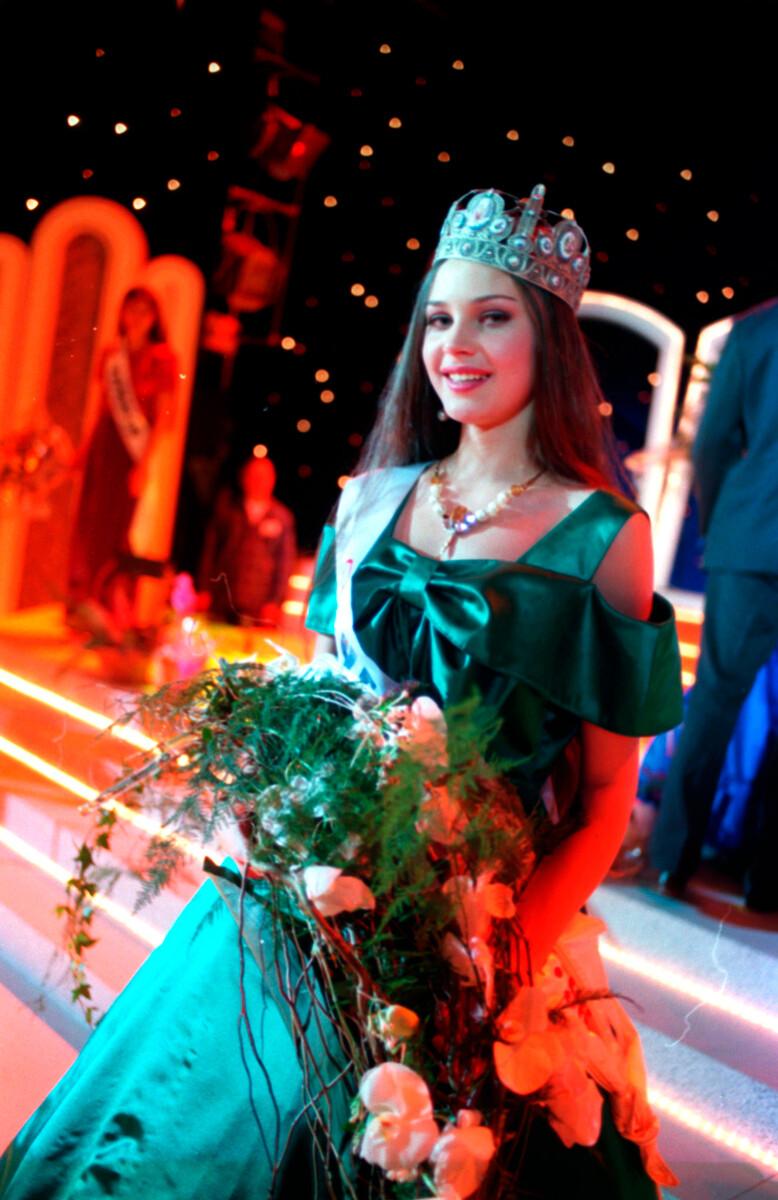 Alexander Ovchinnikov/TASS
After winning the contest, 16-year-old Alexandra was bombarded with foreign contracts. The biggest offer was a contract with Ford Models agency, but she turned it down, as she was required to lose weight, learn English and get a short haircut. Alexandra's fate was tragic: she was shot in the head in her native city of Cheboksary (the killer was waiting for her partner, a criminal authority, but shot Alexandra by mistake). She died two days before her 20th birthday.
Elena Rogozhina, 1997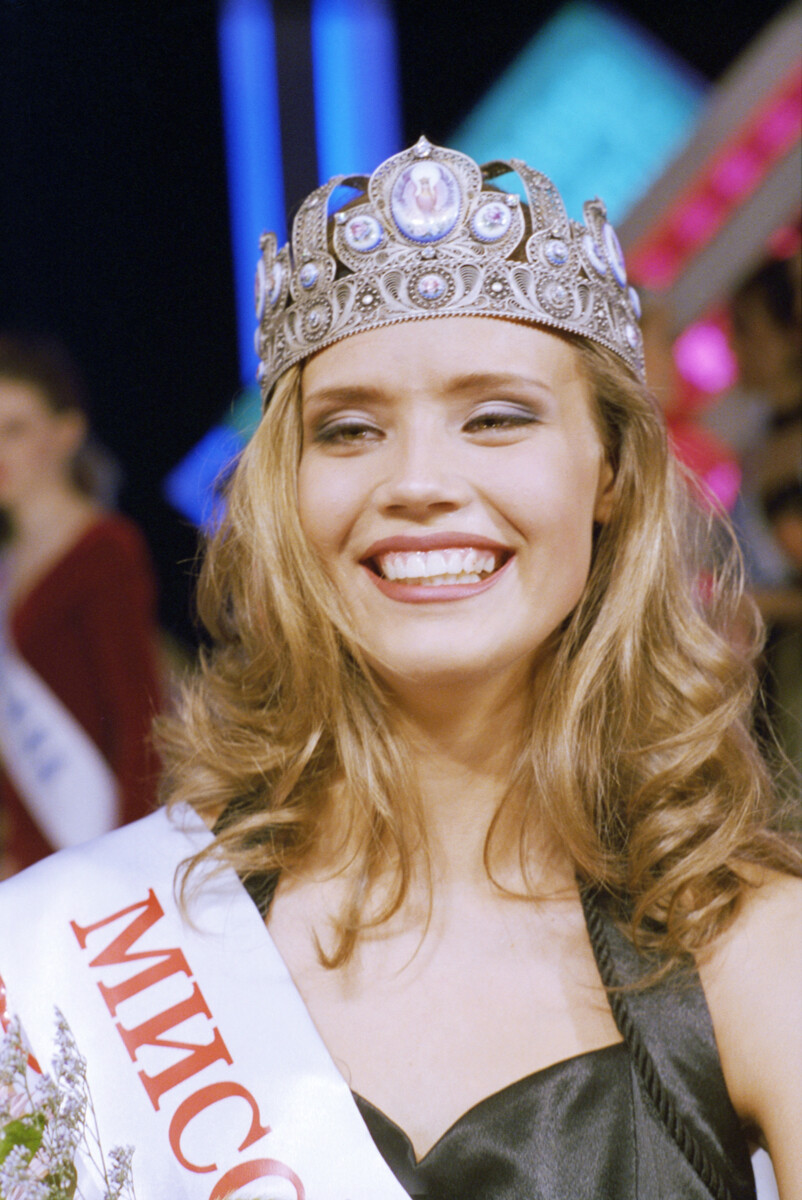 Nikitin Nikolay/TASS
Two years after winning the 'Miss Russia' pageant, Elena became Miss Europe, married businessman Denis Ershov and left to work as a model in Los Angeles. She stayed there for a year and a half, before returning to Europe. She did not lead a secular life. She gave birth to a daughter and then a son. After her husband's untimely death in 2017, Elena went into business herself, becoming the owner of a beauty salon and a clothing boutique on the Black Sea coast in Bulgaria.
Anna Malova, 1998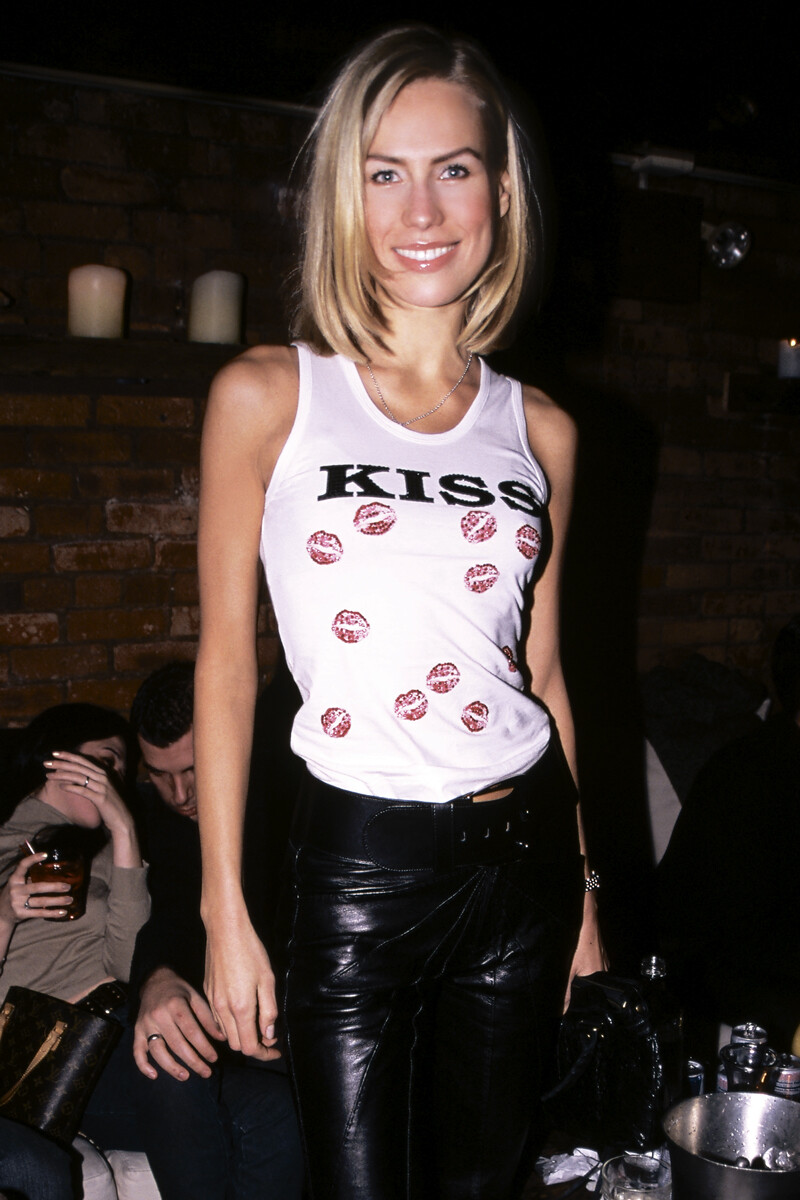 Patrick McMullan/Getty Images
Anna had been seeking the title since 1993 and won the much coveted crown at the age of 26. After that, like many of the winners, she moved to the United States, becoming a popular socialite there and the face of a range of advertising campaigns. For a while, Anna dated billionaire George Soros, as well as comedian Harry Schendling. In 2010, she became a defendant in a lawsuit after a failed attempt to forge prescriptions and was sentenced to compulsory treatment for drug addiction.
Anna Kruglova, 1999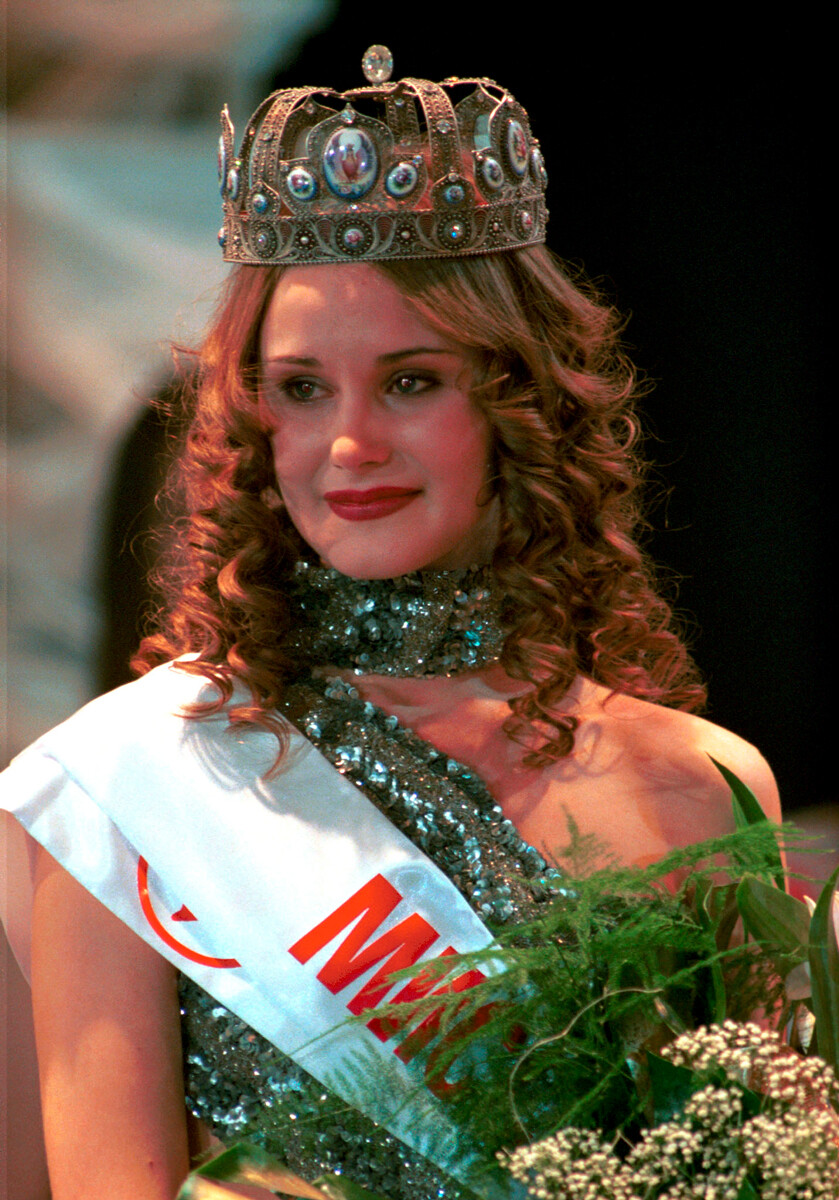 Anton Denisov/TASS
Anna won the competition when she was 17 years of age and, after that, made an unexpected decision to never take part in such events again and return to her usual life.
(*the contest was not held in 2000)
Oksana Fedorova, 2001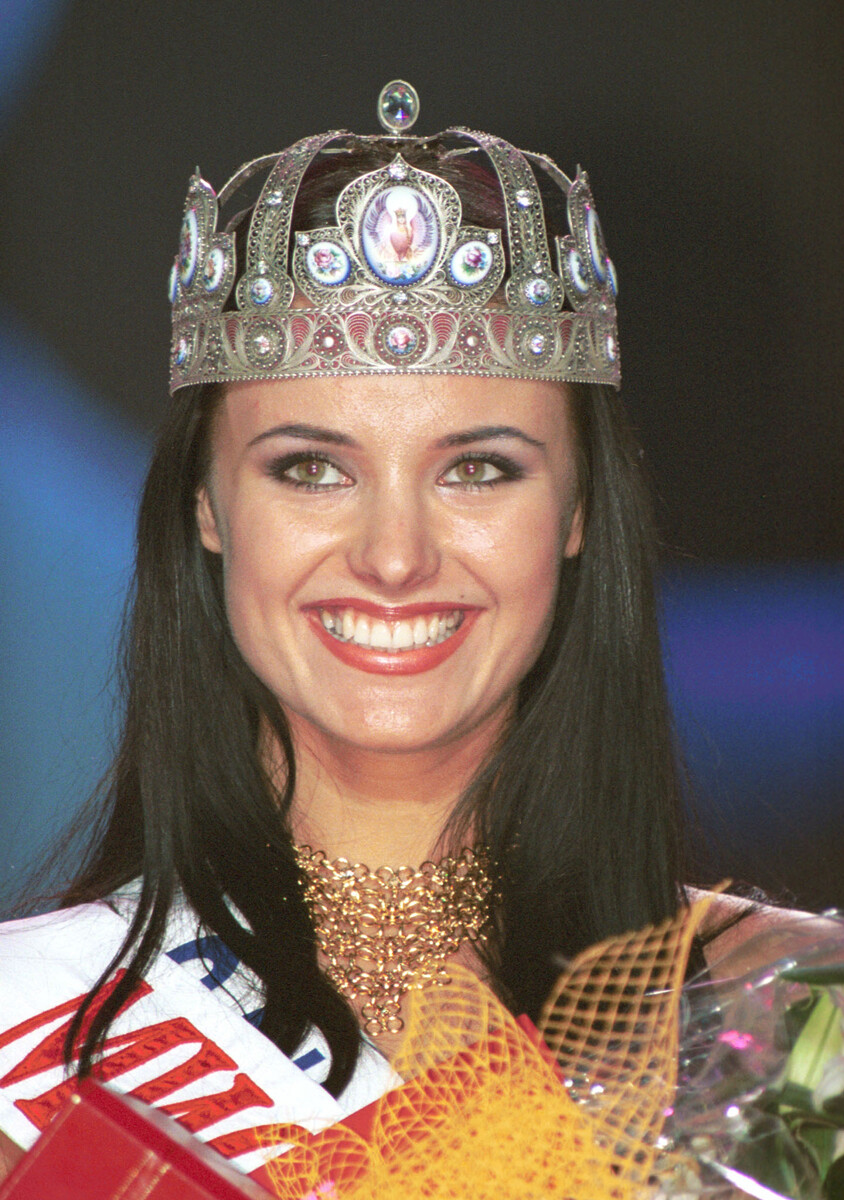 Anton Denisov/TASS
Oksana graduated from a police college, but, in 2001, she grabbed the 'Miss Russia' crown and became the most unconventional policewoman (she currently holds the rank of police captain). She is the most famous pageant contestant in Russia and, later, won the 'Miss Universe' crown and made a career as a TV host and actress.
Svetlana Koroleva, 2002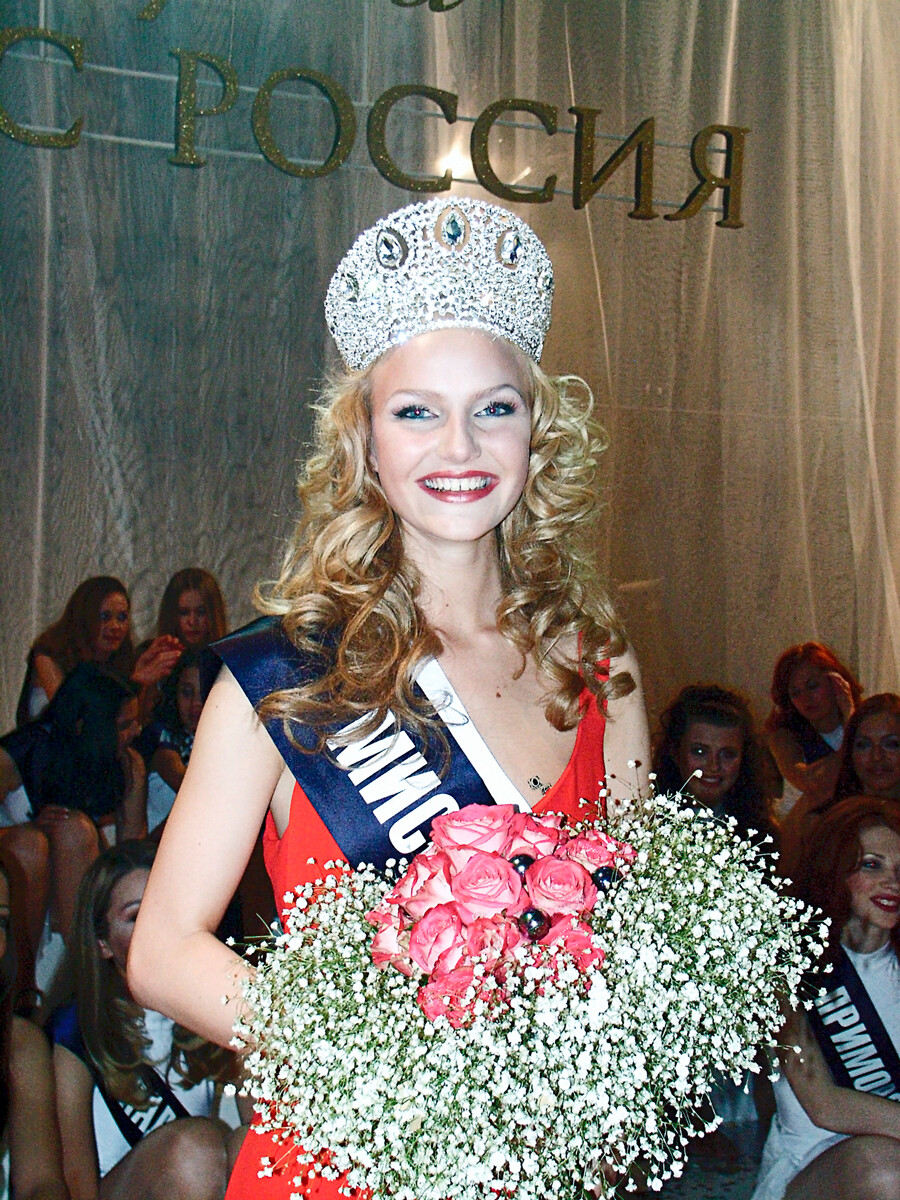 Dmitry Korobeinikov/Sputnik
In the same year of 2002, she also won the title of 'Miss Europe' and went into the field of modeling. She currently owns a brand of classic women's clothing.
Victoria Lopyreva, 2003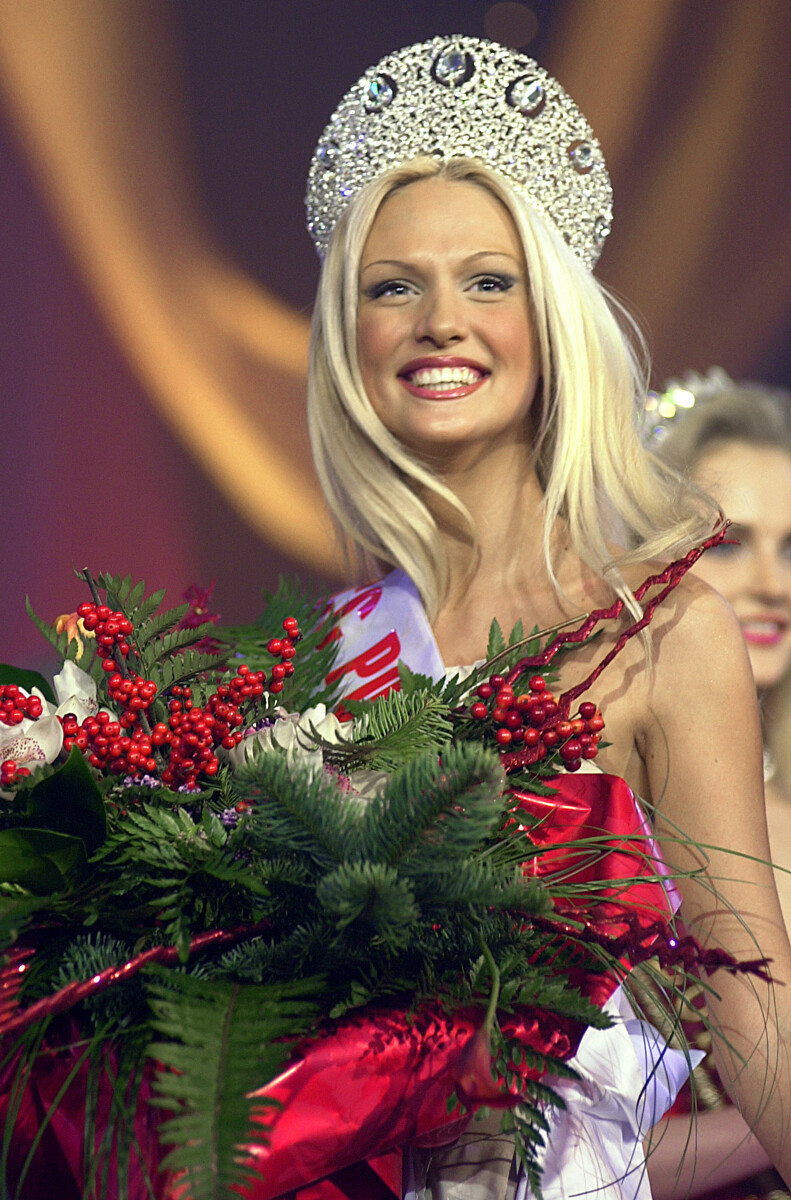 Marat Abulkhatin/TASS
After the pageant, 19-year-old Victoria moved to Moscow and began working on central television as a sports program host. In 2018, she became an ambassador for the FIFA World Cup in Russia.
Diana Zaripova, 2004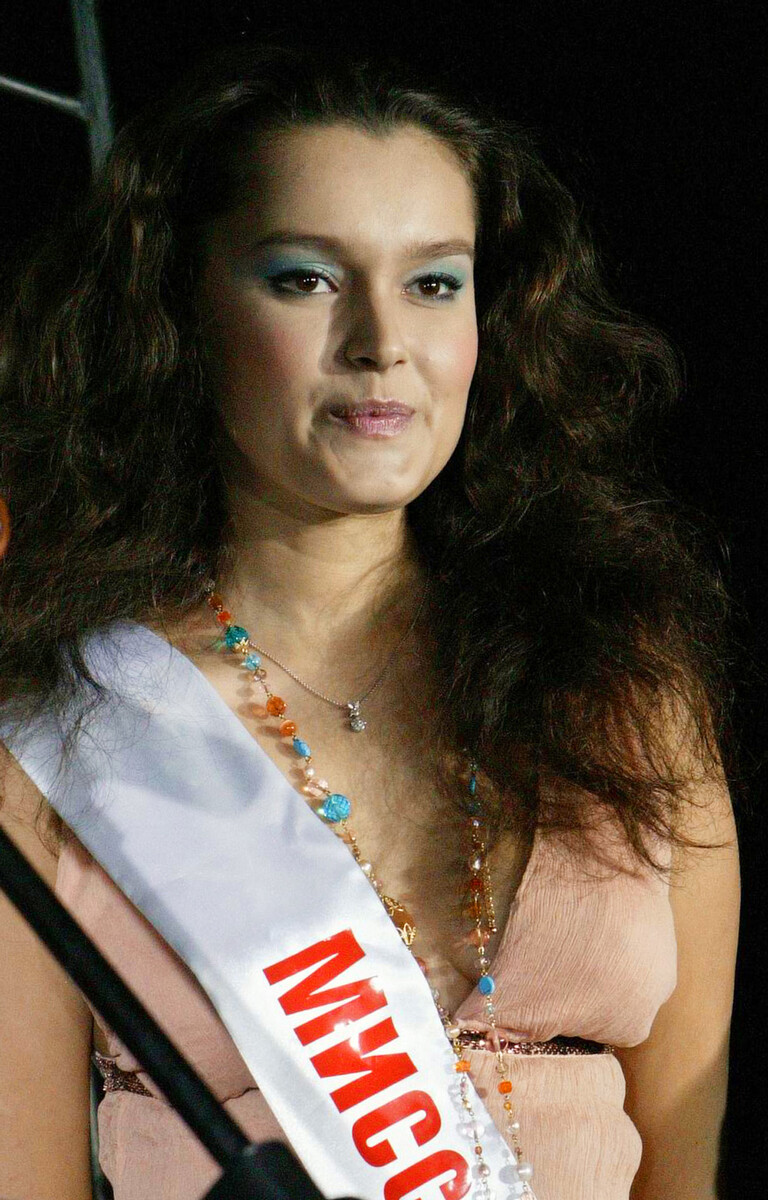 Mikhail Fomichev/TASS
After becoming 'Miss Russia', Diana participated in several international contests, but, eventually, gave up her modeling career. Diana got a higher education, got married and gave birth to two children.
Alexandra Ivanovskaya, 2005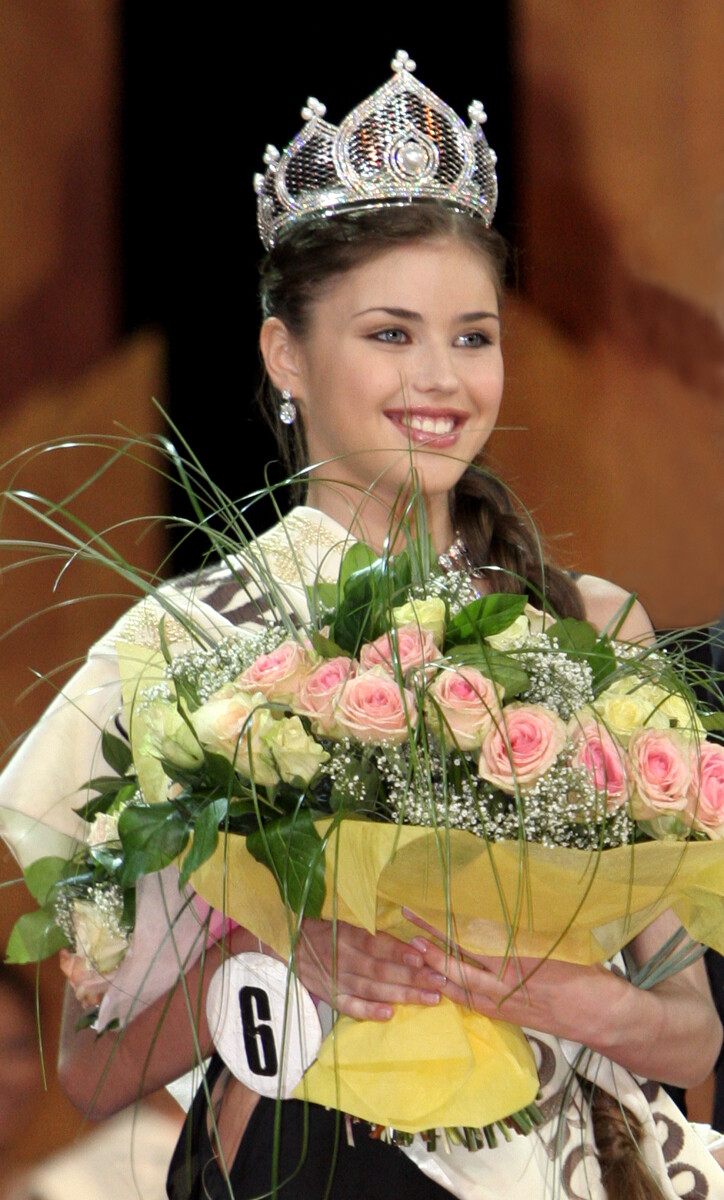 Alexey Nikolsky/TASS
After winning the contest, Alexandra began being confused with another girl, who starred in porn movies. And, despite the fact that the actress was famous when Alexandra was still only five years old, the new 'Miss Russia' was constantly accused of such a past. This led to Alexandra giving up her public life and career as a model and becoming a hair stylist instead.
Tatiana Kotova, 2006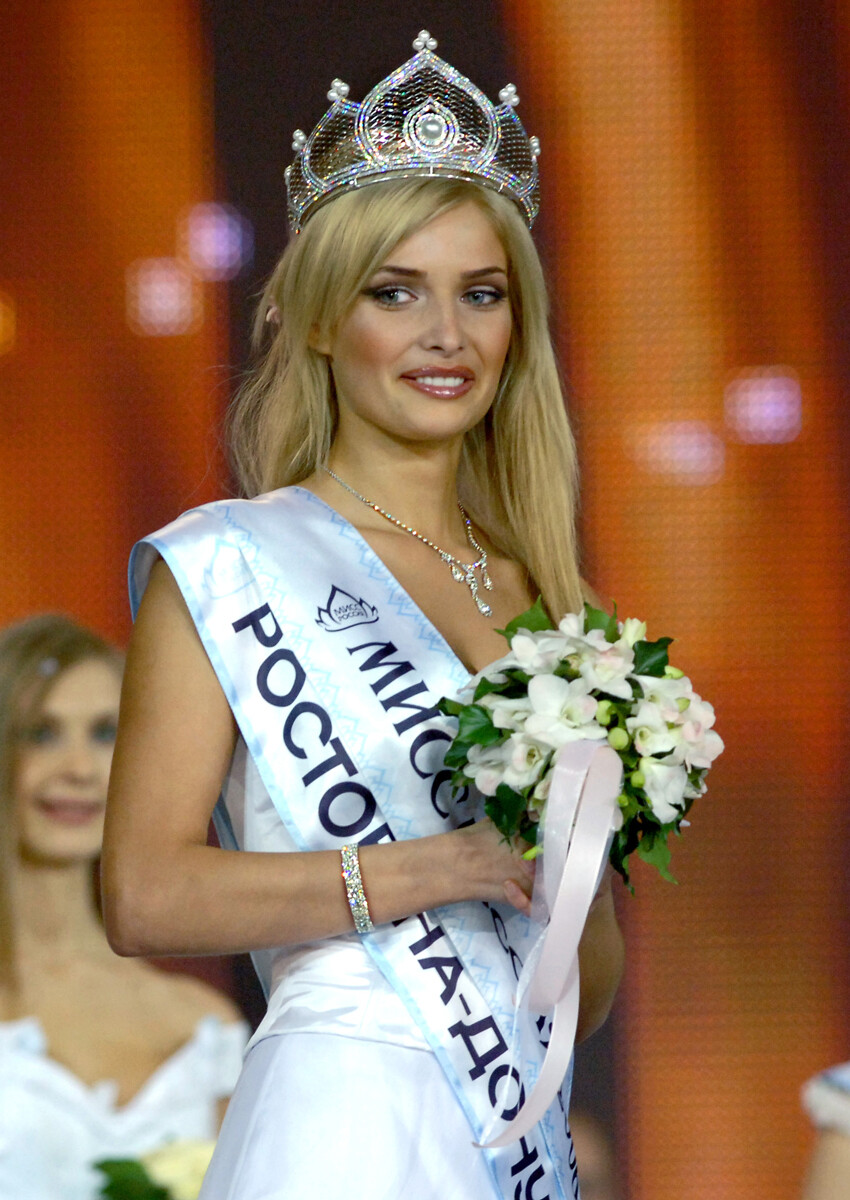 Grigory Sysoev/TASS
Tatiana built a successful music career: for two years she worked as part of a popular pop band 'Via Gra', before embarking on a solo career.
Ksenia Sukhinova, 2007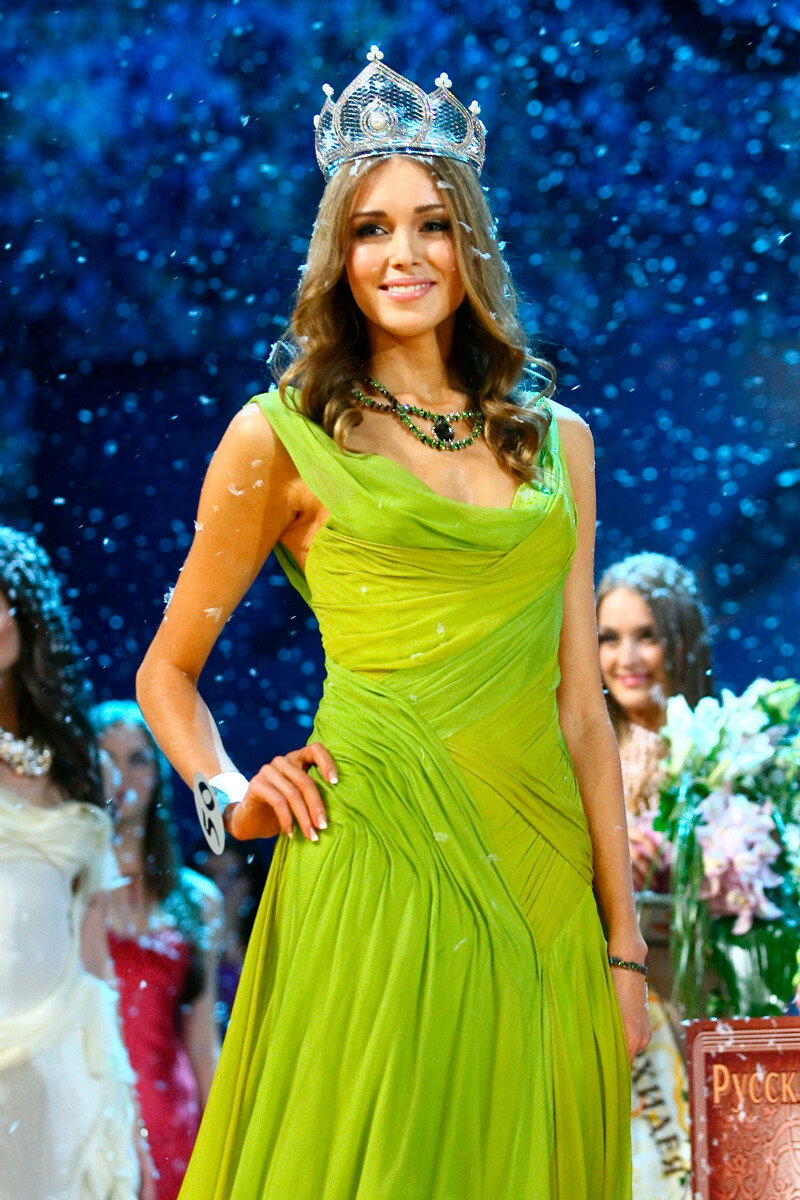 Maxim Shemetov/TASS
A year after winning, Ksenia became 'Miss World', started a relationship with millionaire Sergei Govyadin and left to work as a model in New York. The relationship ended, but Ksenia continued her career. For a while, she was the face of L'Oréal Professionnel.
(*there was no contest in 2008)
Sofia Rudieva, 2009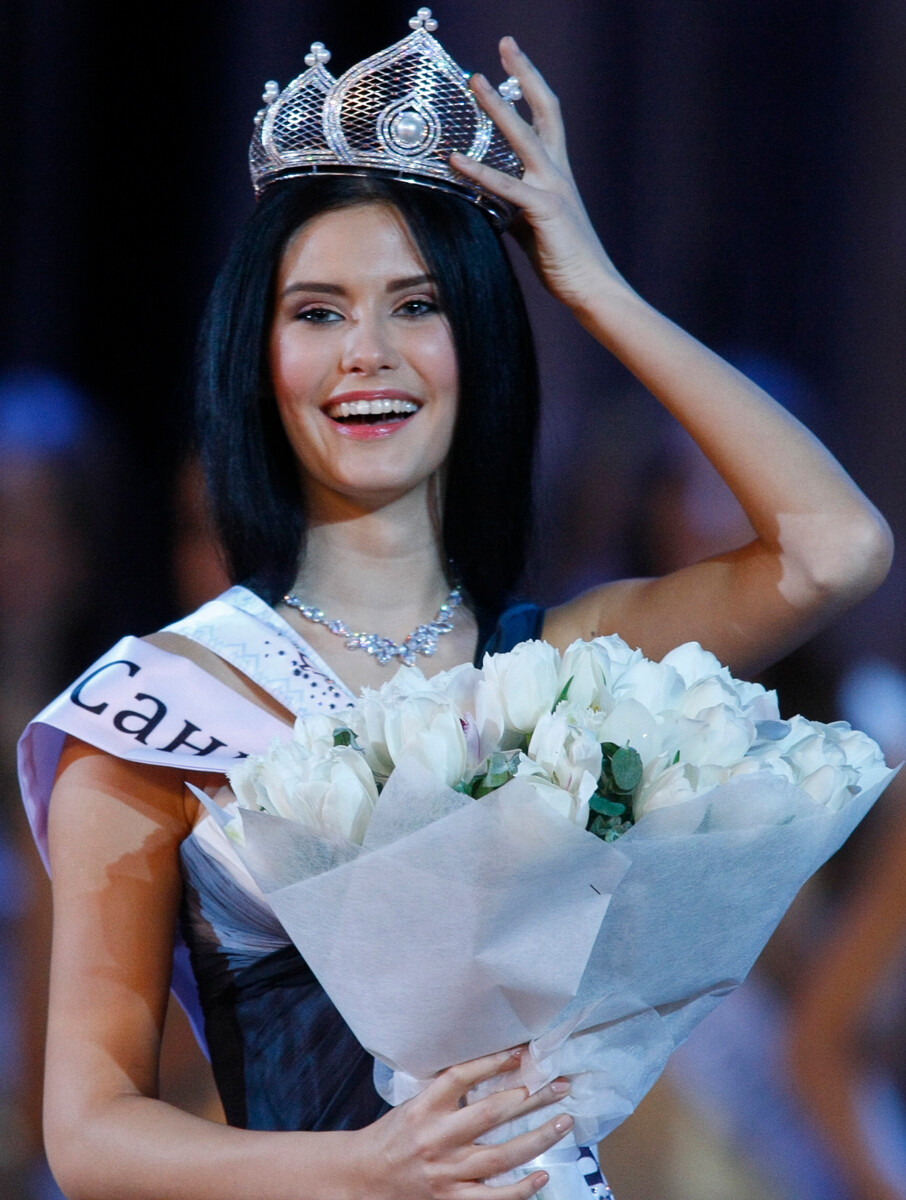 Ruslan Krivobok/Sputnik
Her victory was accompanied by a big scandal: during the contest an erotic photo shoot, which the girl had made for a foreign publication when she was 15 years old, was revealed. After the contest she stayed in the media spotlight for a few years, but then disappeared from it and does not even have a social media presence.
Irina Antonenko, 2010
She preferred acting to a modeling career. Irina's debut was bright - She starred in movie producer Timur Bekmambetov's 'The Darkest Hour' (2011).
Natalia Gantimurova, 2011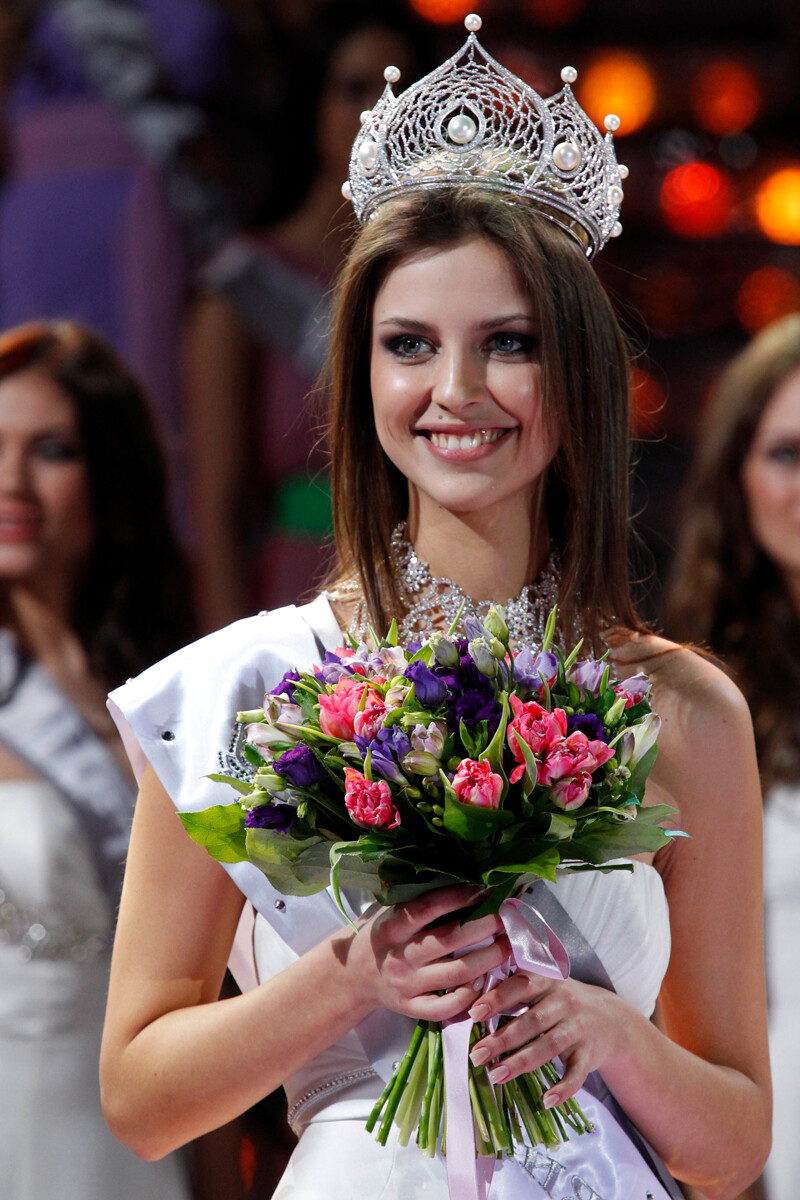 Ruslan Krivobok/Sputnik
After the contest, Natalia enrolled at one of the country's best universities, the Russian State University for the Humanities, in the department of International Relations and Foreign Regional Studies, occasionally continuing to appear on catwalks. She is currently a blogger.
Yelizaveta Golovanova, 2012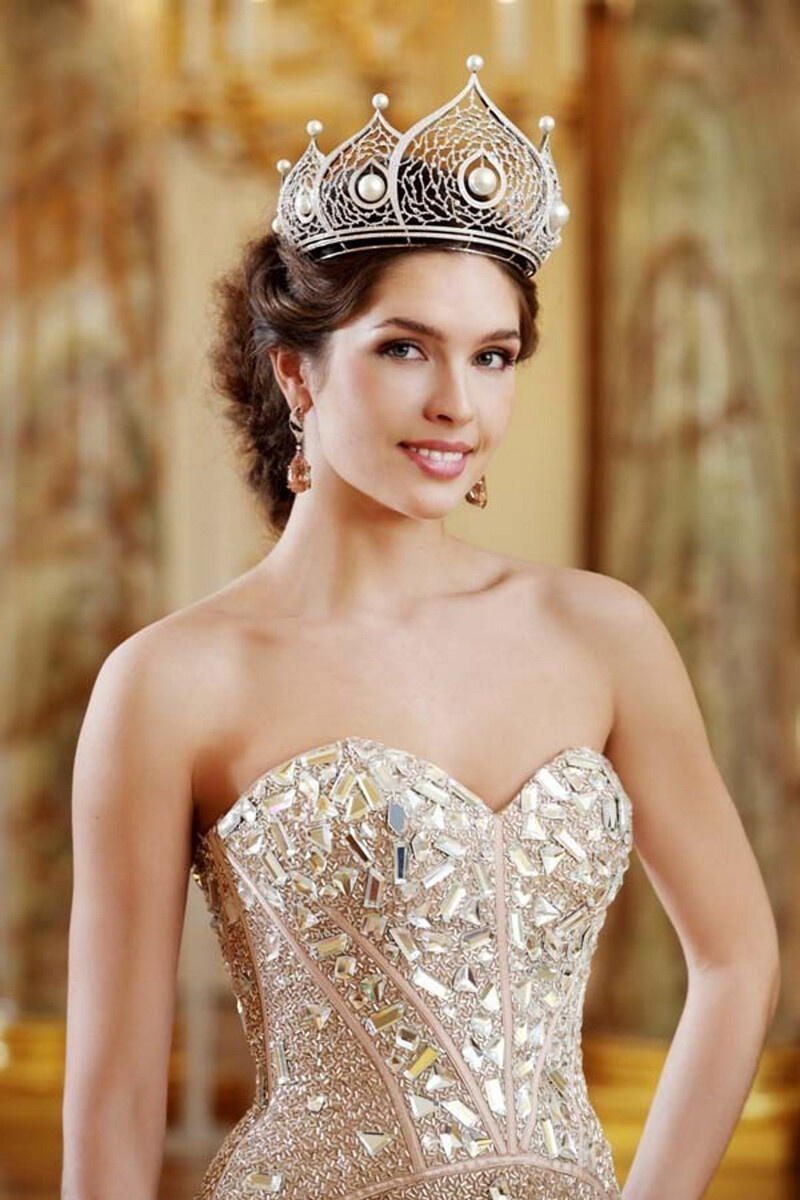 According to Yelizaveta, the modeling business has never interested her and her participation in the contest was an experiment. Born into a family of doctors, she broke the mold of the family tradition and became a successful lawyer.
Elmira Abdrazakova, 2013
Elmira's victory sparked a lot of online bullying. After the contest, she received thousands of messages on social networks from people who disagreed with her victory - all of them contained insults about her appearance and ethnic identity. Elmira had to temporarily delete her accounts and disappear from the public eye.
Yulia Alipova, 2014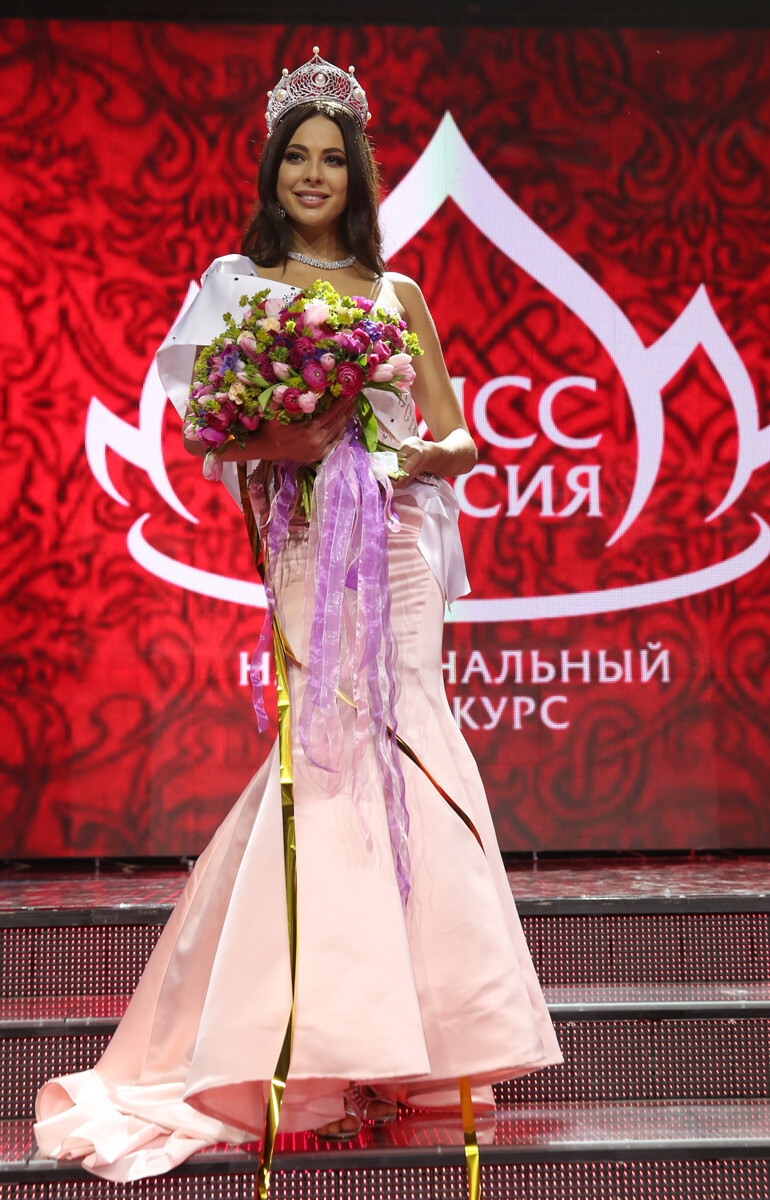 Vyacheslav Prokofiev/TASS
Yulia did not pursue a modeling career. Instead, she got two higher education degrees, in thermal power engineering and English translation.
Sofia Nikitchuk, 2015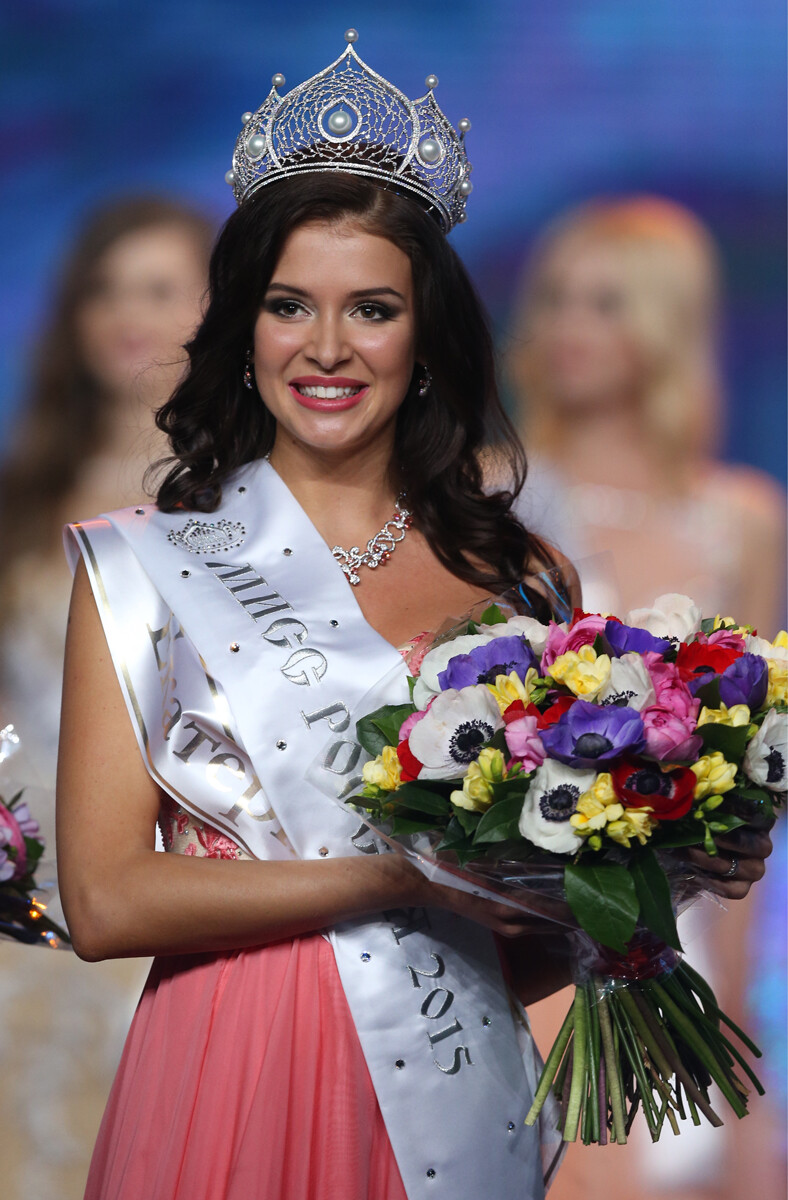 Artem Korotaev/TASS
Sofia's career was ruined by a scandal, after she had taken a nude picture wrapped up in a Russian flag for a magazine cover, which prompted a prosecutor's investigation. The court case [of insulting national symbols] was not initiated, but Sofia disappeared from the public eye after that.
Yana Dobrovolskaya, 2016
After the contest, Yana entered the Moscow Institute of Psychoanalysis and became a practicing psychologist. Producers are still trying to get the beauty on various reality shows, but she turns down all offers. Yana claims that no amount of money and fame will make her take part in reality shows.
Polina Popova, 2017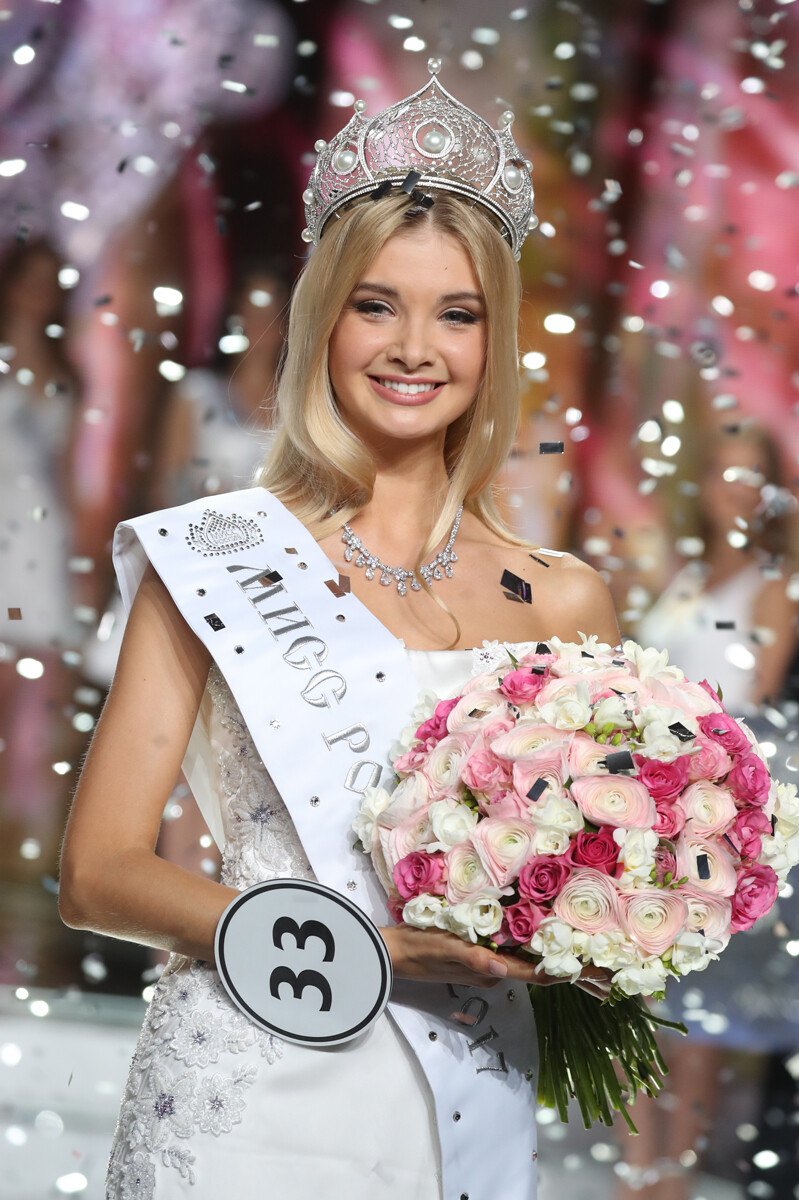 Vyacheslav Prokofiev/TASS
Polina also quickly dropped off the radar, much like the general news of every new 'Miss Russia', preferring a non-public family life: she got married and gave birth to a son. She does not talk about the father of the child and rarely appears on social networks.
Julia Polyachikhina, 2018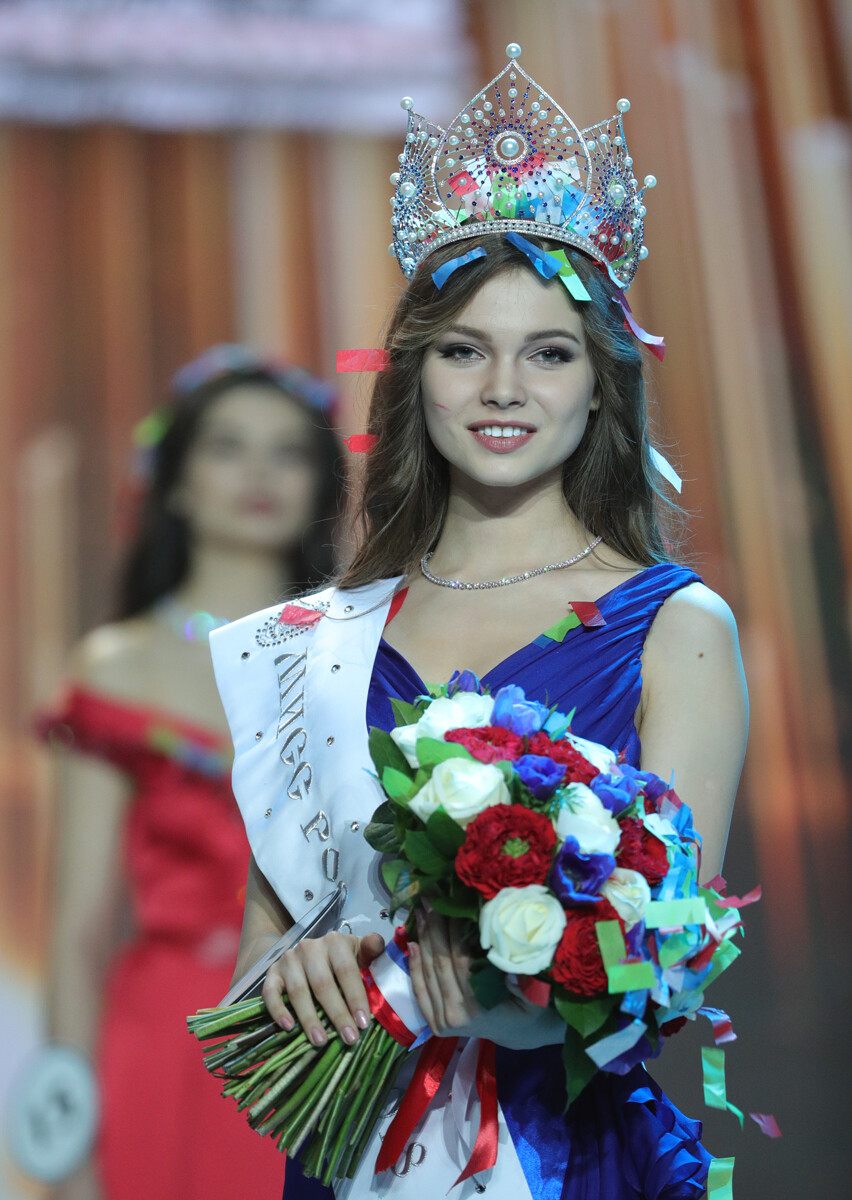 Sergei Bobylev/TASS
Julia had dreamt of being a model since childhood, but it did not work out well with her modeling career. It is known that, a few years after the contest, she gave birth to a daughter with Rustam Tariko, an oligarch banker.
Alina Sanko, 2019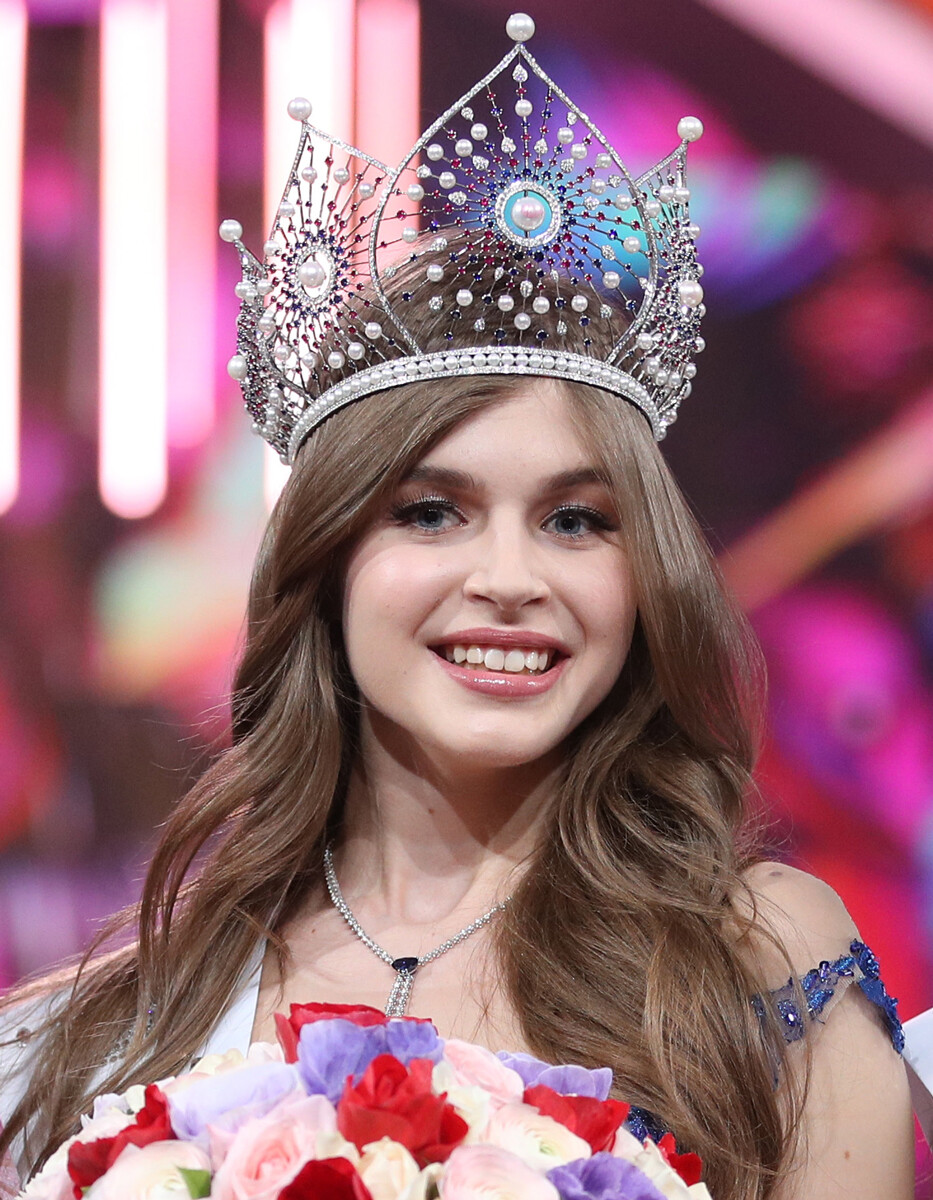 Sergei Bobylev/TASS
Alina expresses herself through creativity: she paints. She also has a degree in architecture.
(*due to the pandemic the competition was not held for two years)
Anna Linnikova. 2022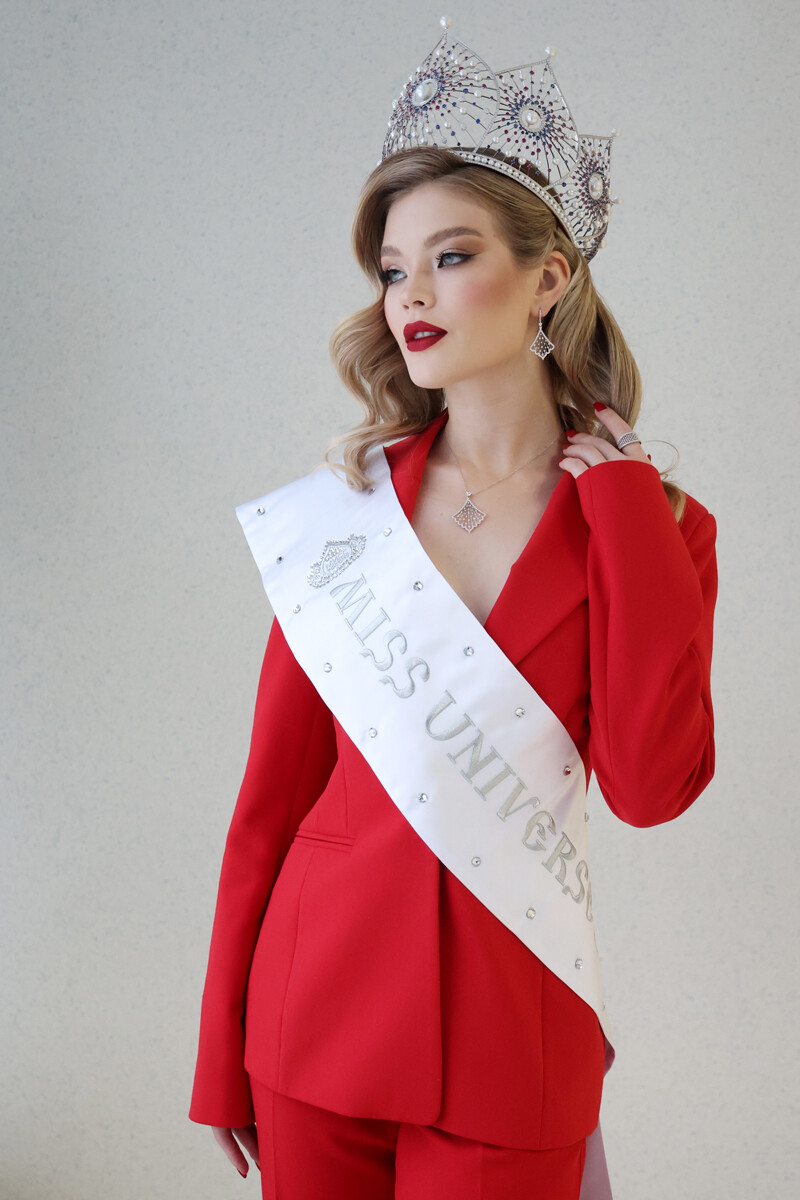 Vyacheslav Prokofiev/TASS
Anna's work experience began with working in a factory and she ended up receiving thousands of contracts in the modeling business. We talked about this beauty's occupation at length here.
If using any of Russia Beyond's content, partly or in full, always provide an active hyperlink to the original material.