Where & when in Russia can you see the most beautiful blooming plants & flowers? (PHOTOS)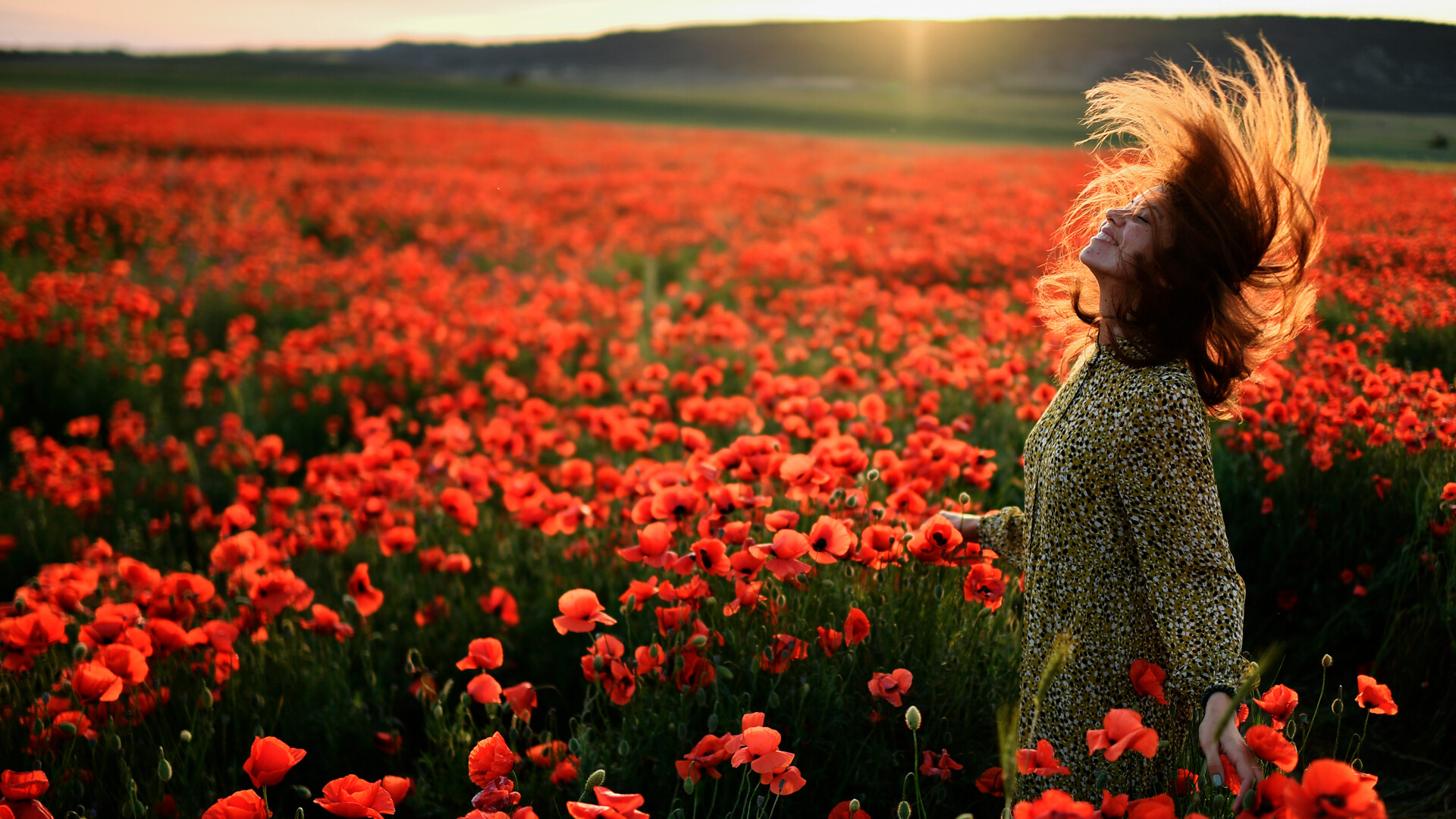 Here are some golden tips for those eager to take nice pics of blooming fields and water reservoirs.
1. April: tulips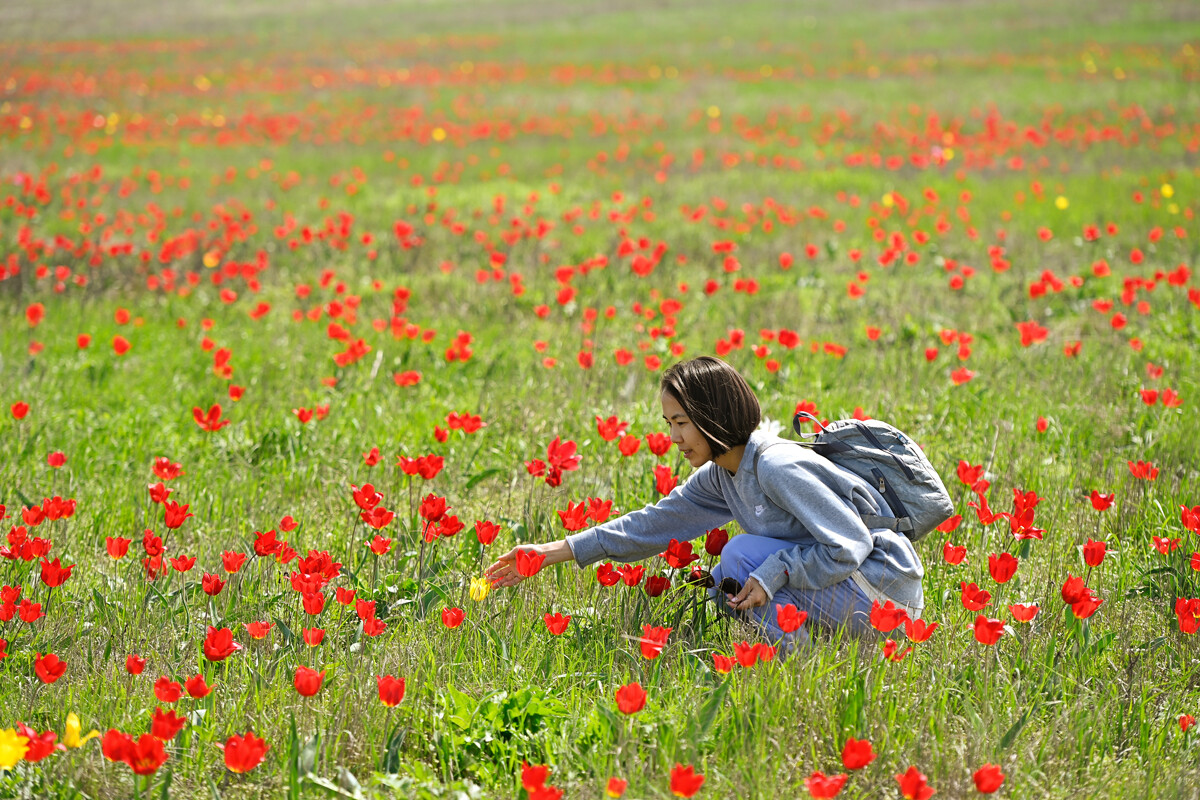 April is the month of tulip fields in Kalmykia. The most picturesque ones are located in the vicinity of Lake Manych-Gudilo. By the way, from April 1 to 30, the annual Tulip Festival is held in Elista, the capital of the region.
2. Late April: rhododendrons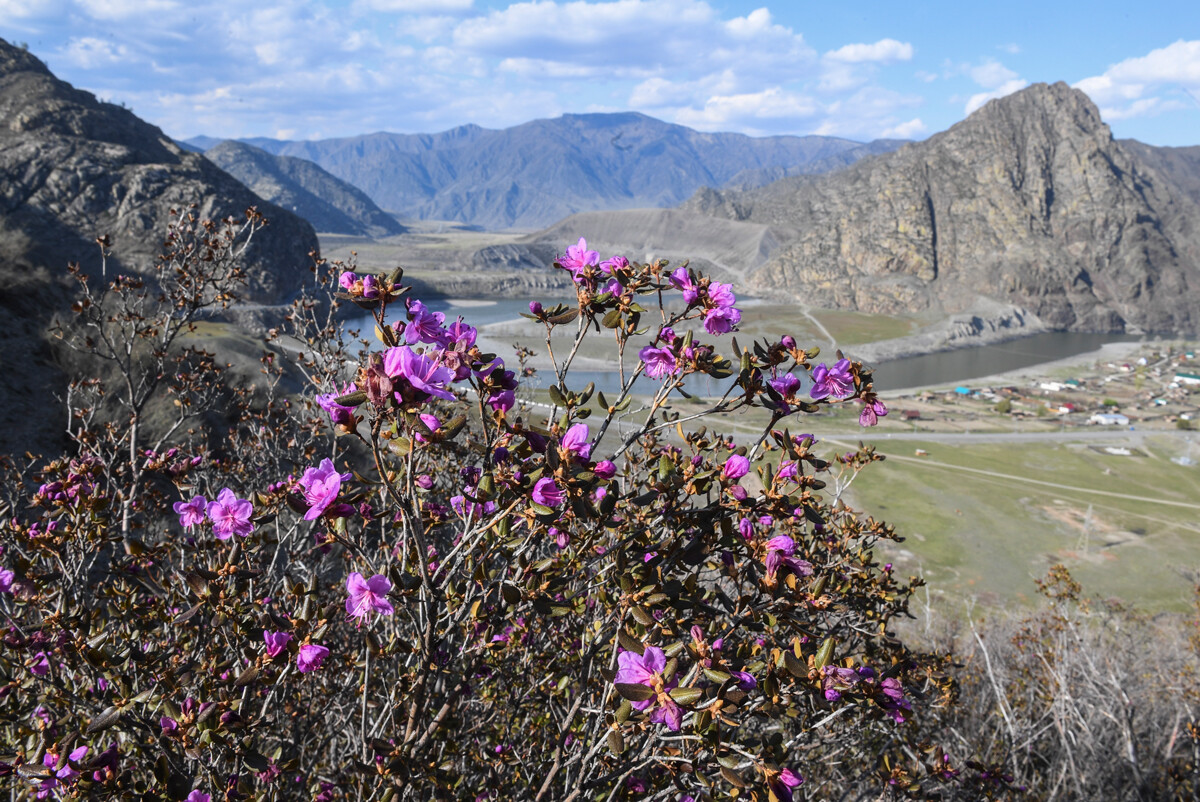 The Altai mountains.
Kirill Kukhmar/TASS
At this time of the year, the slopes of the Altai mountains and river banks turn tender pink: the maral or rhododendron, also called the Altai sakura, starts blooming there. The beginning of flowering kicks off the summer season in the entire Altai region.
On April 29, 2023, the 'Blossoming of the maral' festival will be held at the 'Turquoise Katun' tourist complex.
3. Late April – May: rapeseed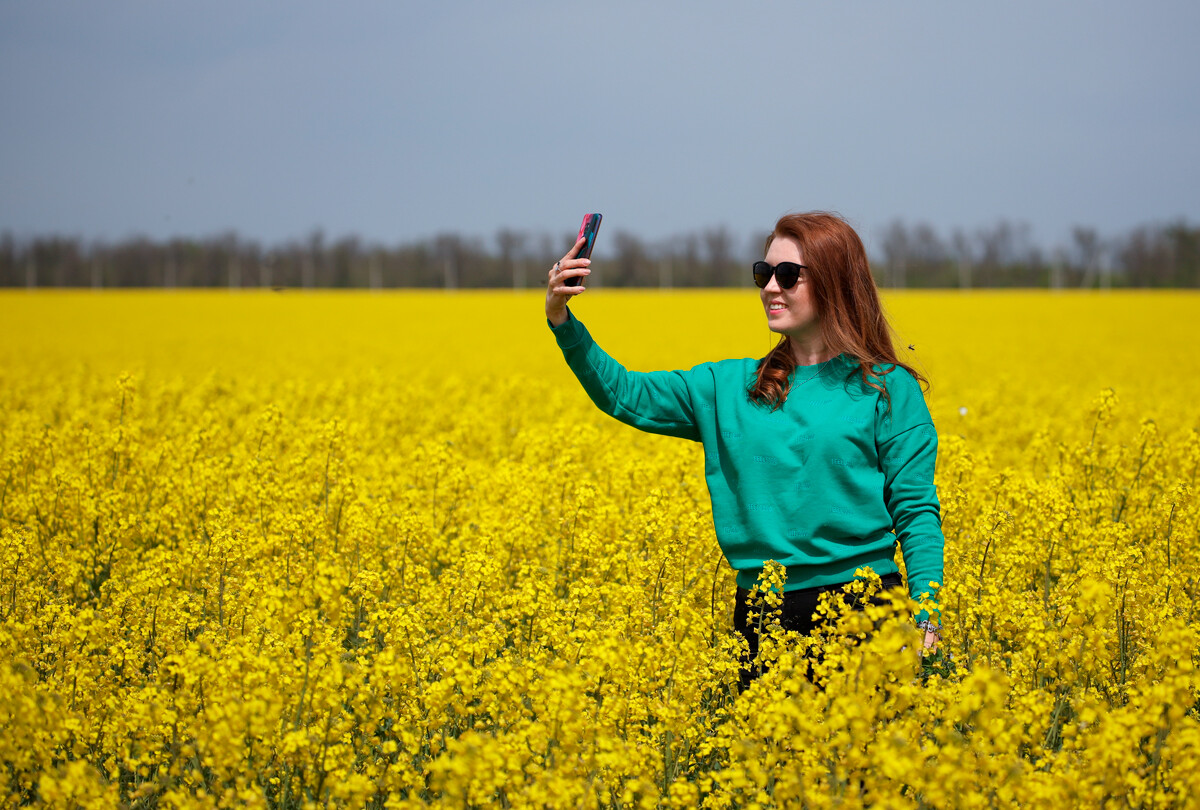 At the rapeseed field outside Krasnodar.
Vitaly Timkiv/Sputnik
Bright yellow rapeseed fields are popular among tourists and photographers. And you can find them in many regions in Russia:
- Kaliningrad
- Leningrad
- Bryansk
- Kursk
- Pskov
- Tula
- Kemerovo Region
- Crimea
- Krasnoyarsk
- Krasnoyarsk and Altai Krai
In some regions, rapeseed continues to bloom well into July.
Be careful: its pollen easily sticks to your clothes!
4. May: wild peonies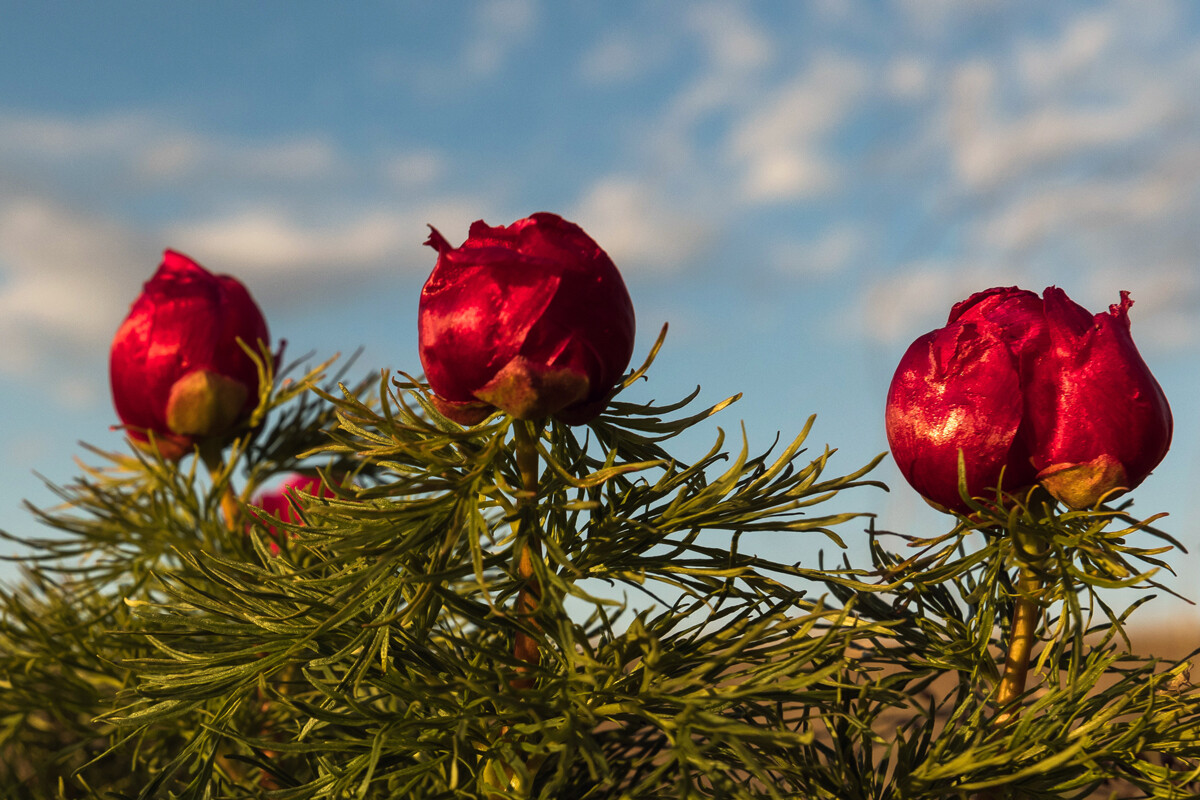 Wild peonies.
Sergei Malgavko/TASS
Wild peonies are not as lush as garden peonies and, sometimes, their red flowers are confused with tulips.
Fields of wild peonies can be found in Stavropol Krai, Saratov Oblast and Crimea.
And, in Ulyanovsk Region's Radischevsky district, the 'Wild Peony Festival' is held annually in mid-May.
5. May: poppies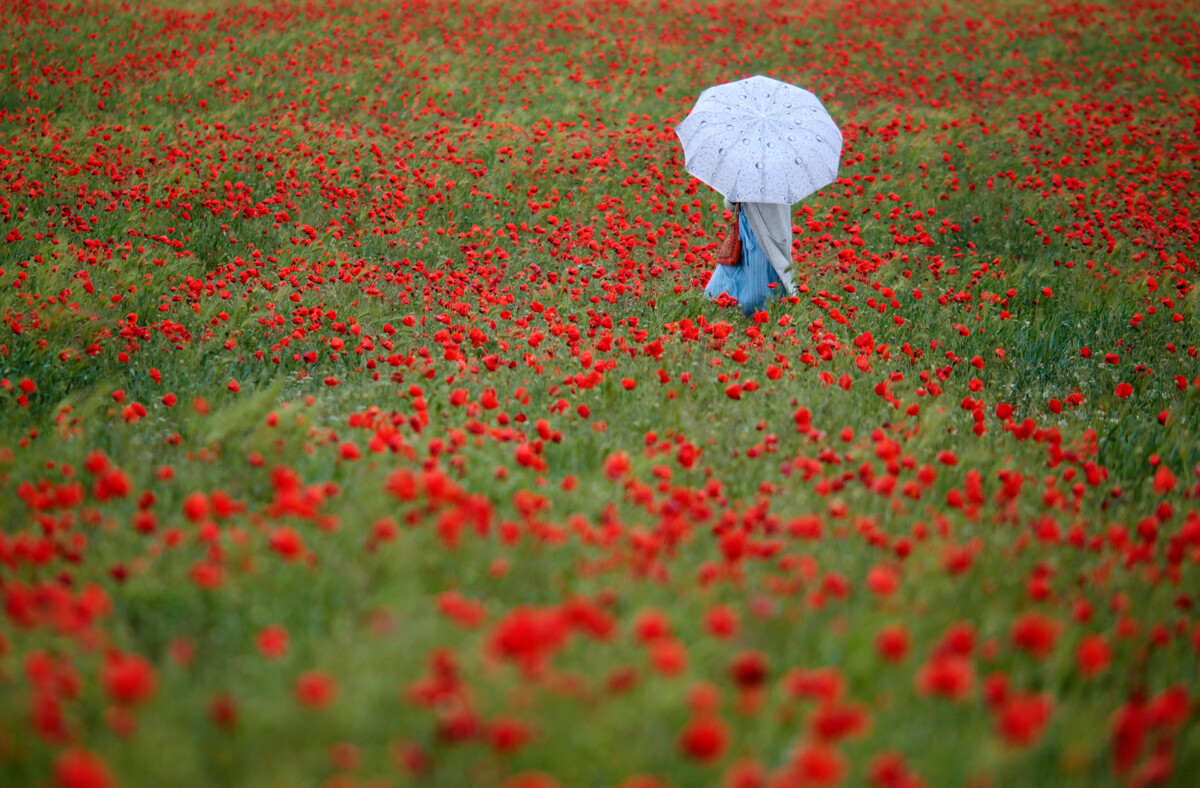 Max Vetrov/Sputnik
From mid-May, the steppes of the Crimean peninsula turn red. You are welcome to go and take pictures of them in the region of Bakhchisaray, at Cape Kazantip, in the fields near Balaklava and Inkerman, not far from Yevpatoriya, as well as on the steppes between Feodosia and Kerch.
Also, poppy fields grow near Anapa, Astrakhan and Krasnodar.
6. June and July: lupines and lavender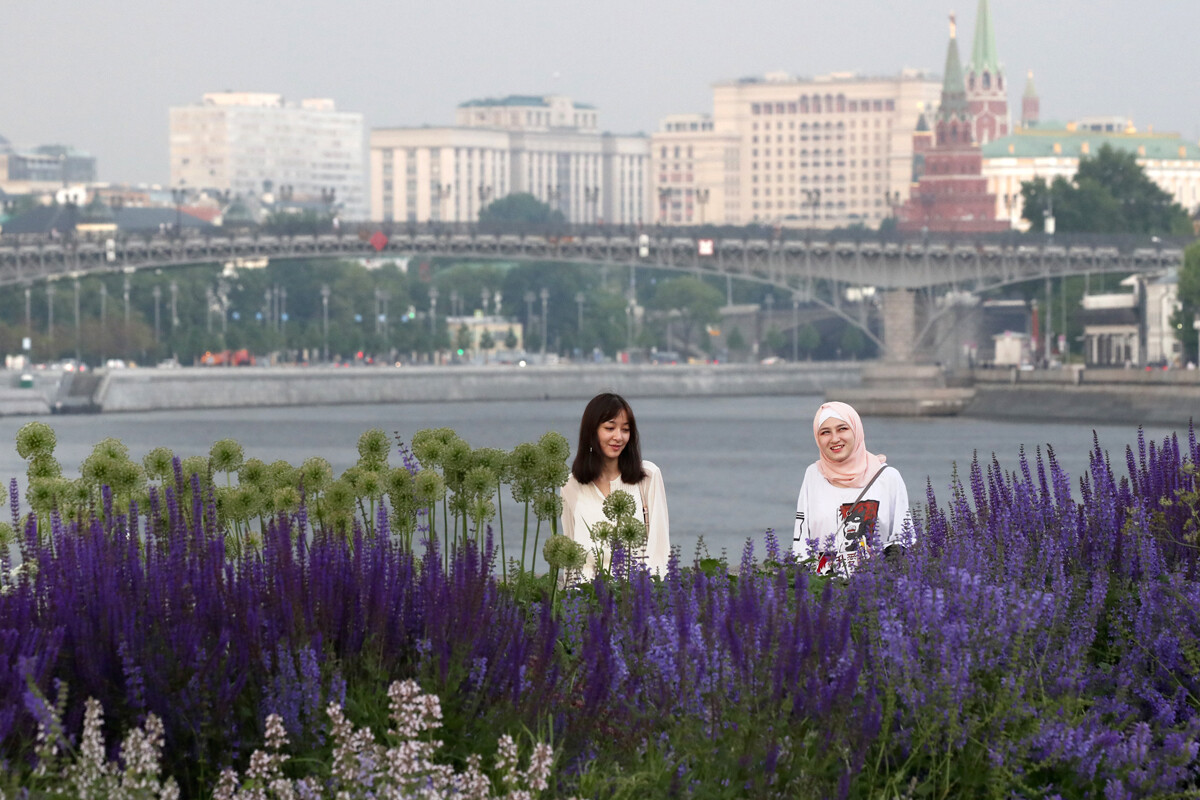 At the Museon park in Moscow.
Sergei Karpukhin/TASS
Native to North America, lupine is considered a weed and is found in almost every region of Russia, even in the taiga. It is deadly for other meadow plants, but lovers of photo shoots appreciate fields of lilac, pink and white lupines. Their flowering begins in June or July.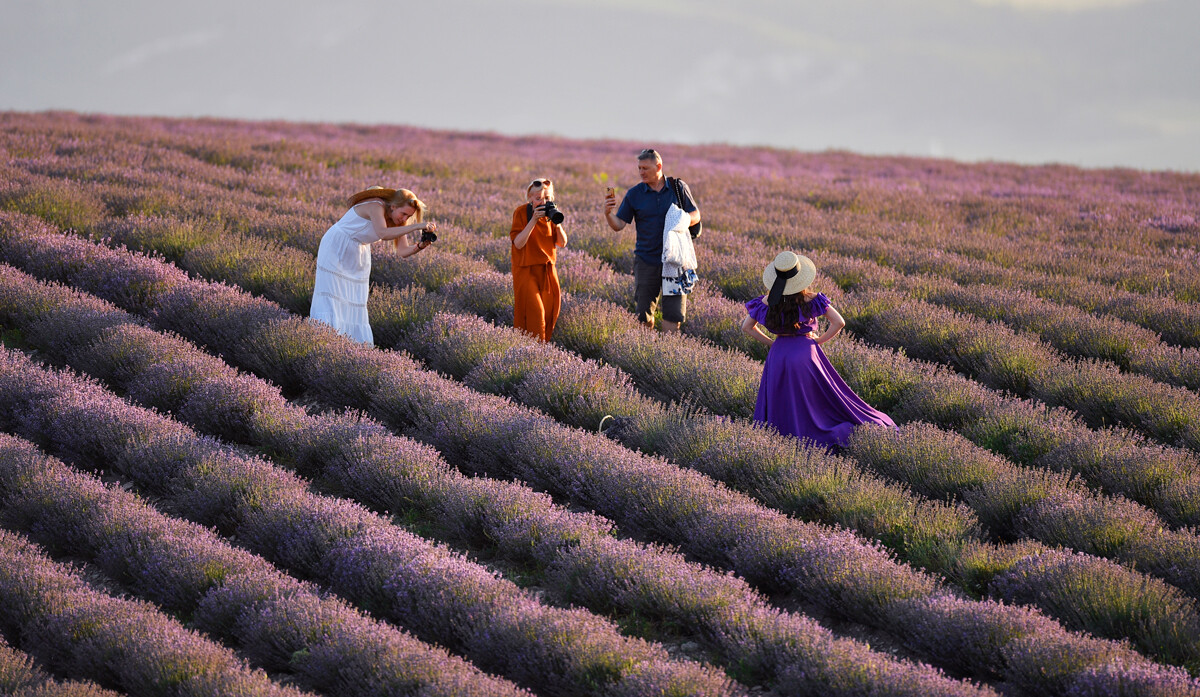 Konstantin Mikhalchevsky/Sputnik
Lavender fields, meanwhile, grow mainly in the south of Russia.
In Krasnodar Krai - in the Krymsky district, near Anapa, as well as in the Seversky district - no wild lavender fields can be found. They grow only on private territories, however you can get access for a fee or with an excursion.
Lavender is also grown in Crimea. Plantations can be found near Simferopol and Sevastopol, at Cape Tarkhankut and Bakhchisarai district.
7. July and August: lotuses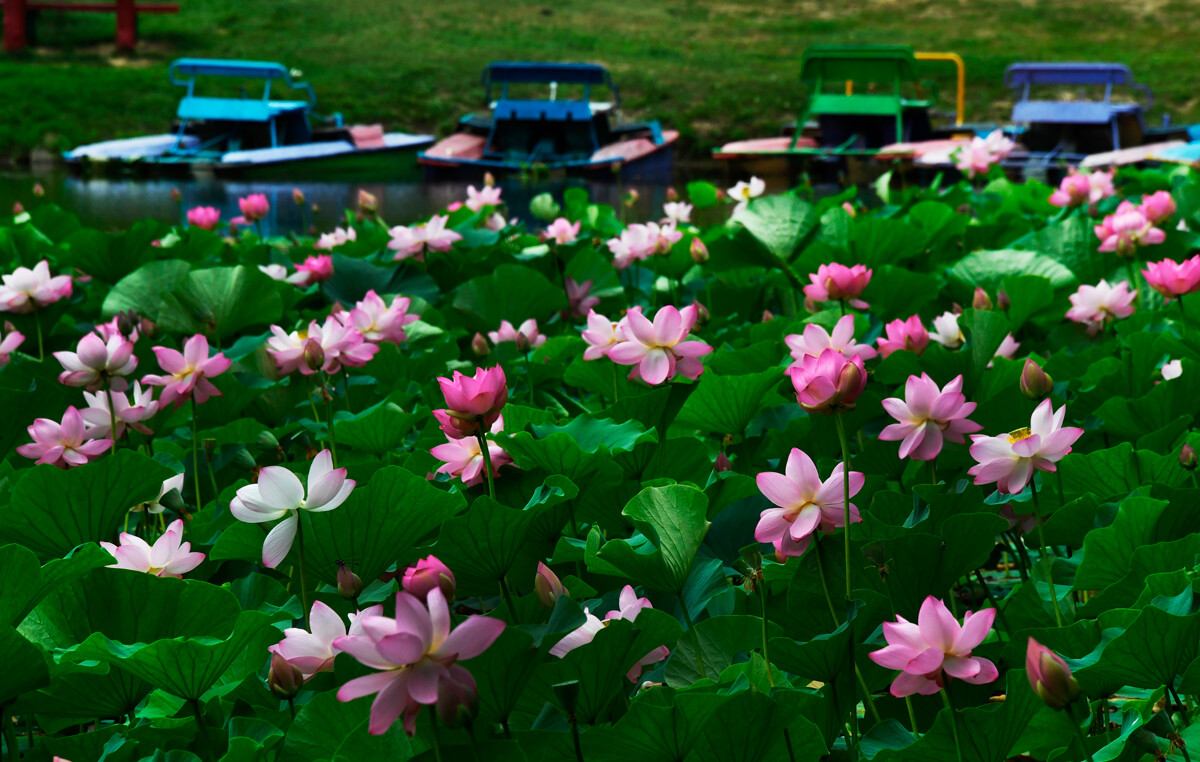 The lotus field near Ussuriysk.
Vitaly Ankov/Sputnik
The lotus grows in:
- Kuban Region (located in Krasnodar Krai, Adygea, Karachay-Cherkessia, and western Stavropol Krai)
- Astrakhan Region (near the Volga delta and the Caspian Sea coast)
- Kalmykia
- Kursk
- Volgograd Region
- the Far East - Primorsky, Khabarovsk and Amur regions.
Read more about the flowering of the lotus here.
Dear readers,
Our website and social media accounts are under threat of being restricted or banned, due to the current circumstances. So, to keep up with our latest content, simply do the following:
Subscribe to our Telegram channel
Subscribe to our weekly email newsletter
Enable push notifications on our website
Install a VPN service on your computer and/or phone to have access to our website, even if it is blocked in your country
If using any of Russia Beyond's content, partly or in full, always provide an active hyperlink to the original material.