Cinematryoshka: Joёl Chapron about Russian cinema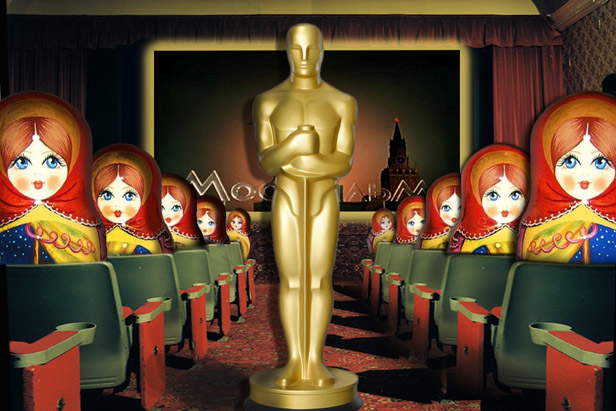 Russian cinema is like a matryoshka: following the recursive method, which in the art criticism is called "mise-en-abîme", it plays with the various meanings. Step by step you perceive the sense of the film but each time you understand that there is an unrevealed implication, even more profound. This video-blog is to help you to gain an insight into contemporary Russian cinema.
In this edition: Joël Chapron talks about the present-day condition of Russian cinema. As the vice-president of "UniFrance" and the official selector of Russian submissions to the Cannes Film Festival Chapron has the opportunity to estimatereasonably the current situation in the cinema sector, when two distributive organizations (Russian Cinema Fund, under the stewardship of Elena Romanova, and Roskino under Yekaterina Mtsituridzehave) are to become especially active. Both of them have begun to promote Russian cinema in the West, so now the industry seems to be a double-headed eagle (as the one depicted on Russian national emblem) and it definitely needs a guidance from more experienced colleagues.

"We have been promoting French movies for more than 60 years. Fifteen years ago, we came up with the idea to promote French-only productions and invite foreigners to come and watch the films. Naturally, they see them at international film festivals in Cannes and Berlin, but there is always something to distract the viewers there – they have to watch Italian, Romanian – all kinds of films. But in our case, we invite foreign partners for three to five days and display only French-produced new movies. I know that we inspired the Russian Cinema Fund. It was the right decision, because you need to know those who will eventually see your film; you have to study your audience."
Related article: Moscow movie fair promotes Russian cinema abroad
All rights reserved by Rossiyskaya Gazeta.