Cinematryoshka: in memory of Russian animator Fyodor Khitruk
Russian cinema is like a matryoshka: following the recursive method, which in the art criticism is called "mise-en-abîme", it plays with the various meanings. Step by step you perceive the sense of the film but each time you understand that there is an unrevealed implication, even more profound. This video-blog is to help you to gain an insight into contemporary Russian cinema.

Fyodor Khitruk, one of Russia's most renowned animators and the creator of the Russian version of the "Winnie the Pooh" cartoon, died Monday morning at his home in Moscow at age 95. Khitruk was born on April 18, 1917, in Tver, approximately 200 kilometers from Moscow.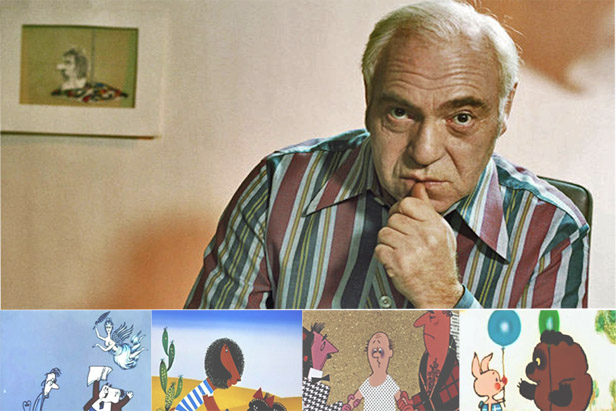 He started working as an animator in the newly created Soyuzmultfilm studio in 1937 and returned there after serving in the Soviet army in the Great Patriotic War. Altogether, Khitruk took part in creating over 200 cartoons.
Khitruk's contribution to Soviet animation did not go unnoticed. He has been awarded many titles and prizes throughout his career, including the title of People's Artist of the Soviet Union.
We've chosen the best of Khitruk to make a video in the memory of this prominent cartoonist:
1) "Winnie the Pooh", 1969
2) "The Island", 1973
3) "Boniface's Vacation", 1965
4) "I give you a star", 1974
5) "Film, film, film", 1968
6) "The Story of a Crime", 1962
All rights reserved by Rossiyskaya Gazeta.