Pictures by Nadya Rusheva, an unusually talented girl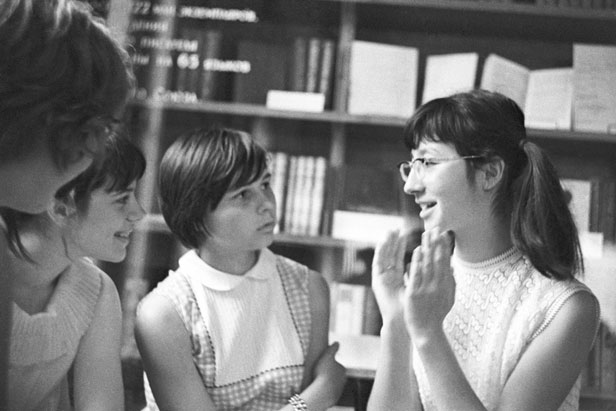 Pictures: ITAR-TASS, RIA Novosti. Music: Le carnival des animaux by Camille Saint-Saens.
An unusually talented little girl was born in the city of Ulan-Bator (now Ulaanbaatar, Mongolia) on 31 January 1952. Nadya Rusheva started drawing and sketching when she was only five years old, although no one ever taught her how. One evening, when she was seven, she made 36 illustrations for Pushkin's fairytale The Tale of Tsar Saltan as her father read her the story.
In May 1964, when Nadya was just 12, the magazine Yunost("Youth") organized the first ever exhibition of her art. Over the next five years, no fewer than 15 personal exhibitions of her art were held; her drawings were exhibited in Moscow, Warsaw, Leningrad, Poland, Czechoslovakia, Romania and India.
As well as her own drawings, Nadia made illustrations for books such as Tolstoy's War & Peace, Bulgakov's The Master & Margarita and Antoine de Saint-Exupery's book The Little Prince. Nadya died in hospital on 6 March 1969 from a congenital cerebral aneurism – she was just 17.
All rights reserved by Rossiyskaya Gazeta.