Instaweek: cat café, Easter and Siri in Russian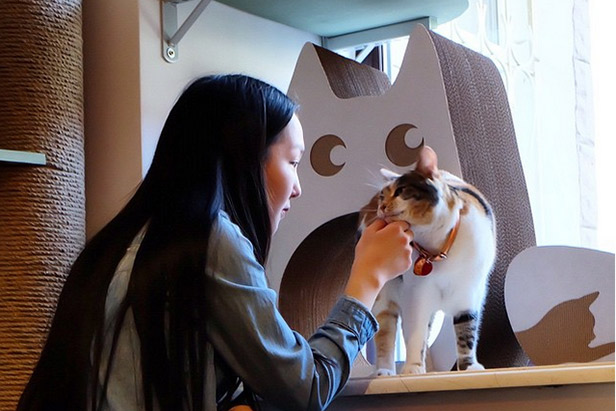 RBTH presents a news digest based on Instagram photos related to Russia
A group of anonymous artists put up a statue of Edward Snowden in New York on Monday next to the Prison Ship Martyrs Monument.
It was later covered in blue fabric and removed by park employees. This is how the statue looked.
American whistleblower Edward Snowden took refuge in Russia in 2013 after leaking classified documents on global surveillance programs to the media. Since then he has been living in Moscow.
This weekend, on April 12,the Orthodox Church will celebrate Easter. People are getting ready to celebrate by posting pics of Easter cakes and painted eggs in Instagram. Which is the best?
"Okay Google."
"That is sooo funny. Can't stop laughing"
This week Apple finally launched Siri in Russian. Now you can use your mobile practically hands-free. Russian users have already tried asking Siri some unusual questions…
"You're cool"
"I am just trying to be like you, Ahmed"
Seriously, why not rehearse some pick-up lines on Siri?
On April 4 a cat café opened in Moscow, called "Kittens and People" ("Koticki i Ludy"). Check here lots of photos from other cat cafes in Russia.
It is all dedicated to cats – you can sit with them enjoying a coffee, or play while watching Japanese cartoons about cats. There are curtains with cats smiling and all staff are dressed in funny feline-themed clothes.
If you fall in love with one of the cats, don't worry — you can take it home.
All rights reserved by Rossiyskaya Gazeta.