Putin's Direct Line and upgraded golden iPhones on sale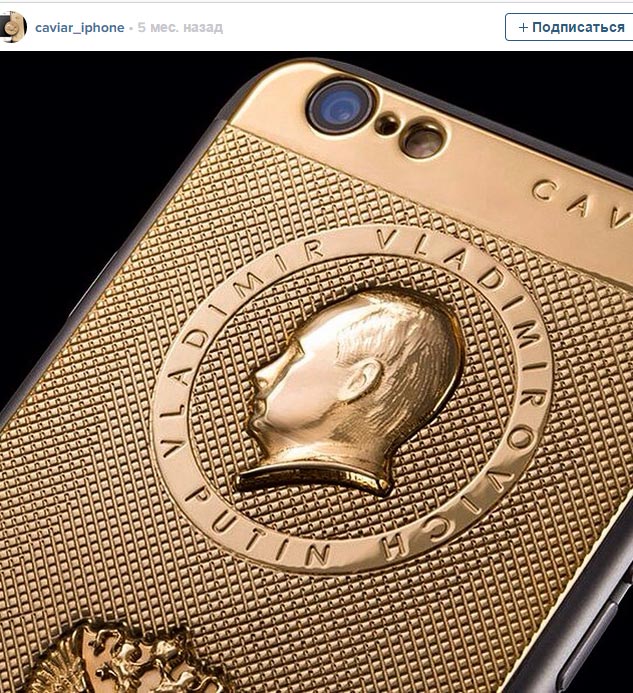 RBTH presents a news digest based on Instagram photos related to Russia
Russian photographer Maxim Avdeev in Khakassia, Siberia, where fire broke out on Sunday, April 12. According to preliminary reports , the fires started from burning grass and reportedly killed 15 people. The fires have all been put out now, but more than 2,000 people are homeless, and many of them are staying with family.
On Thursday, April 16, Russian President Vladimir Putin, during his annual televised Q&A session, answered questions for 4 hours. There are hundreds of photos of how many people (and not just people) in Russia were all ears. Another news item this week was Vladimir Putin's salary — check it out here .
Russian brand Ulyana Sergeenko will show on the Paris couture calendar in July, the Chambre Syndicale de la Haute Couture told WWD on Wednesday. Ulyana Sergeenko is One of the most successful of Russian designers. A recent brand that held its debut show in 2011, it is already sharing the catwalk with Chanel and Balenciaga. Ulyana is known as "the Russian lady," a Russian matryoshka and a style icon à la russe.
Russian company Caviar presented a new iPhone this week — now you can buy it in gold. There are various pictures that can be put on the back of the phone, including religious symbols, the Russian national anthem, and even President Putin. The price of the iPhone pictured above is approximately $3,705, and the model is called "Supremo Putin". Don't miss it!
This phone is one of a new series of golden iPhones dedicated to religion. The "Muslim iPhone" depicts al-Masjid an-Nabawī, also called the Prophet's Mosque, situated in the city of Medina. This iPhone retails at $3,078.
Russian Instagrammers compete to publish the best Easter-stylized photos, Russian artists did it centuries ago. We've selected 11 pictures painted to convey the spirit of Russian Easter.
All rights reserved by Rossiyskaya Gazeta.