Red Line: Turkish referendum, Iran's polls & Edward Snowden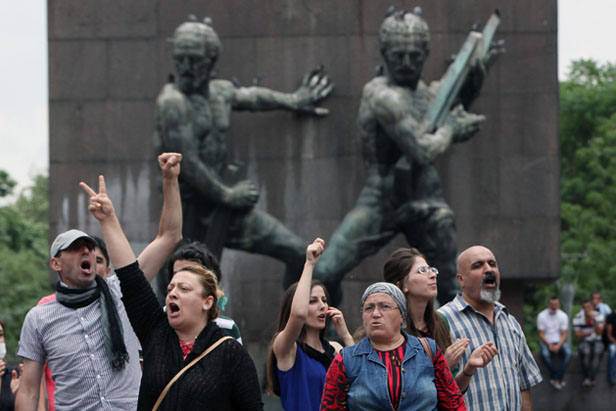 Every week Voice of Russia hosts a discussion about the global events as they are seen from Moscow.
In this edition:
1) Turkey: after police crackdown on the protest movement the authorities propose to hold referendum on the Gezi park redevelopment plan. Will referendum quell the dissent?
2) Iran's polls: drawing a line under Ahmadinejad's legacy (2013 presidential polls in Iran has sparked new debate what will happen to Iran after Mahmoud Ahmadinejad is replaced as country's president in June, 14 election)
3) Edward Snowden: is he another Bradley Manning?
We are talking this issues with our experts: Daniel Levy, Director of the Middle East and North Africa Program at the European Council on Foreign Relations in London, Boris Makarenko, Chairman of the board of the Center for political technologies in Russia, Victor Nadein-Rayevsky, leading research fellow from the Institute of World Economy and International relations in Moscow, Andrei Baklitsky, expert of PIR-Center in Moscow, Alexei Malashenko – expert of the Moscow Carnegie Center, Alexander Domrin, visiting professor from the University of Virginia, Richard Magda, vice-president of ProLogics, Moscow and Vladimir Sotnikov, leading research fellow of the Center for international security, Moscow.
The podcast was first published in Voice of Russia
All rights reserved by Rossiyskaya Gazeta.