DiCaprio to play Putin? What if it were the other way around?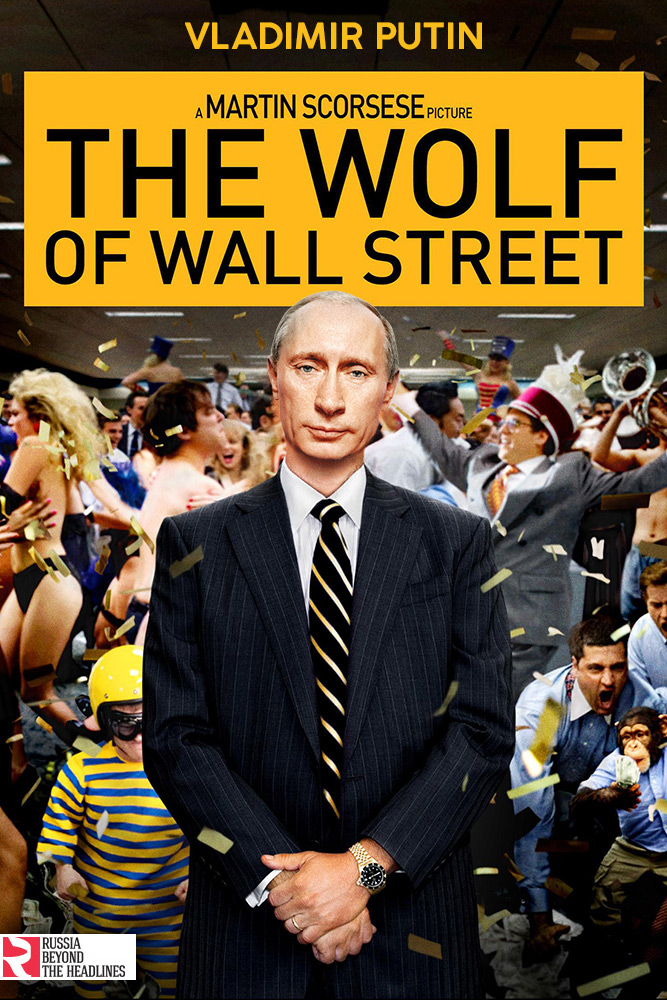 The Wolf of Wall Street: Putin appears as Jordan Belfort — a fraudulent stockbroker who makes millions via corrupt schemes.
Yaroslav Cohen
We've heard rumors that Leonardo DiCaprio might be interested in playing role of Russian President Vladimir Putin. But what if we reverse the situation and imagine that Vladimir Putin were an actor in DiCaprio's movies? We have prepared several images exploring this idea...