Memento Metro: A close look at a 9 million city subway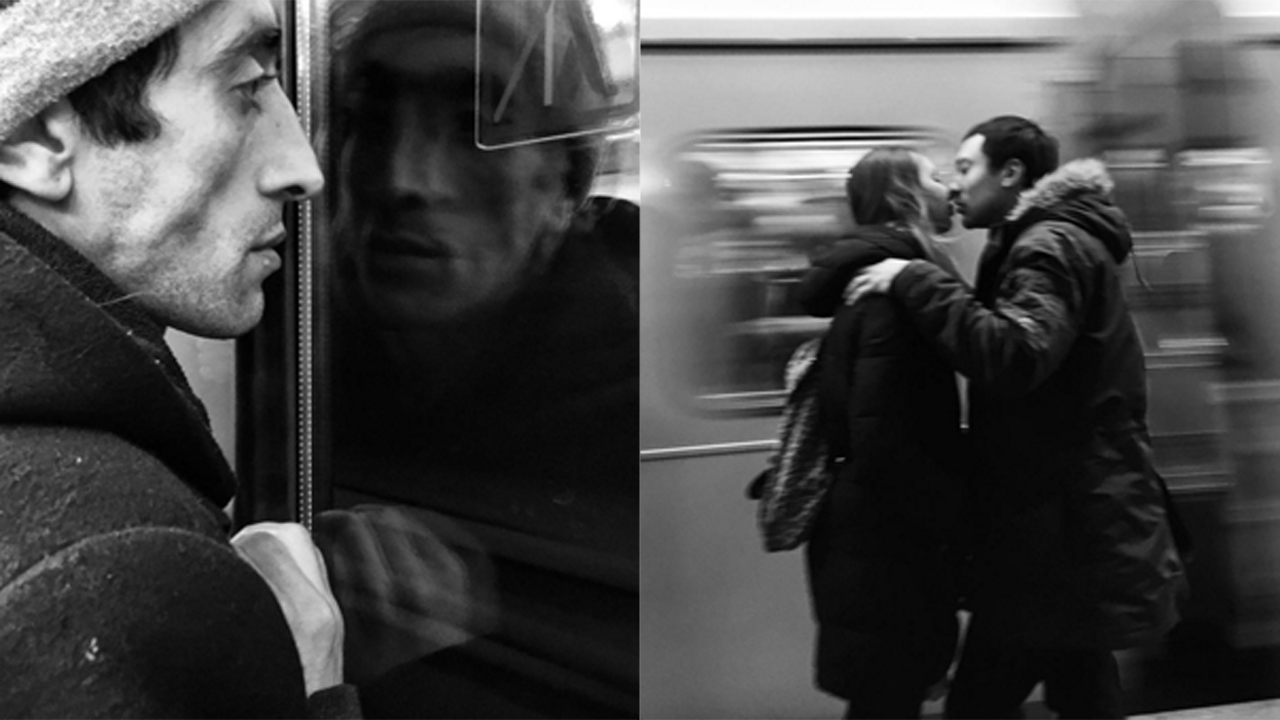 We invite you to get acquainted with its inhabitants.

The Moscow Metro is a unique experience — a wide network of stations and lines. 333 kilometers, 200 stations, and 12 lines, to be precise. It is one of the most important means of transport in the Russian capital, famous all around the world for its architecture and on-the-dotness. However, above all the Moscow Metro is about people.
On weekdays 9 million people (almost the population of New York City) use the metro.
People going back and forth all over the city spend hours in the Metro, with 9 million complete strangers.
As a result, the Metro comes to life – couples kiss and set up dates at stations, passengers carefully hold on to pets, children try to guess station names, and everyone admires the view from the open stations (Izmailovskaya or Vorobievy Gory). Youngsters go to Halloween parties all bloodied up with make-up, sitting there in the rail cars (text on the window - Do not lean on doors).
Come evening, it seems everyone is reading a book or surfing the web. There are people selling toys, home stuff, calendars, patches, and sometimes even stun guns.
The Moscow Metro is a whole new world. Each Muscovite will tell you stories about how they once ran after the last train, or traveled inside a rail car decorated with water color paintings or Shakespeare quotes, or tried to push a stroller, bicycle, or large bag inside, or got acquainted with someone there...
... or how many times they had to run up the escalator, got stuck between the doors, or stopped off to stroke the nose of the bronze dog at Ploshad Revolutsii station.

In the daytime, avoiding the rush hours, musicians entertain passengers with accordions, guitars, violins, contrabasses and singing as they make their way through the carriages.
All these stories are about a subterranean city underneath Moscow. And this parallel city is captured in the Instagram account @tirrey.
"For 5 years I've been taking photos of life in the Moscow Metro, capturing it on my phone, while going to work and back. For 5 years I've been dreaming about making a photo exhibition about it. And finally I have time and I am brave enough."
"I just printed the best of the photos, posted them at the stations and inside the rail cars, and made a video about it on my Go Pro camera and phone. <…> The project is called Memento Metro – a reference to the famous phrase Memento Mori. It means, "Remember it's the Metro". Remember this story happened here, at this very place, and will never happen again."
"People underground seem more vulnerable and tense. I find a special attractiveness in that and it's a challenge to capture the moment. For me, this exhibition is endless, and the Metro itself is a large exhibition hall."
All rights reserved by Rossiyskaya Gazeta.