Early Soviet photos now in color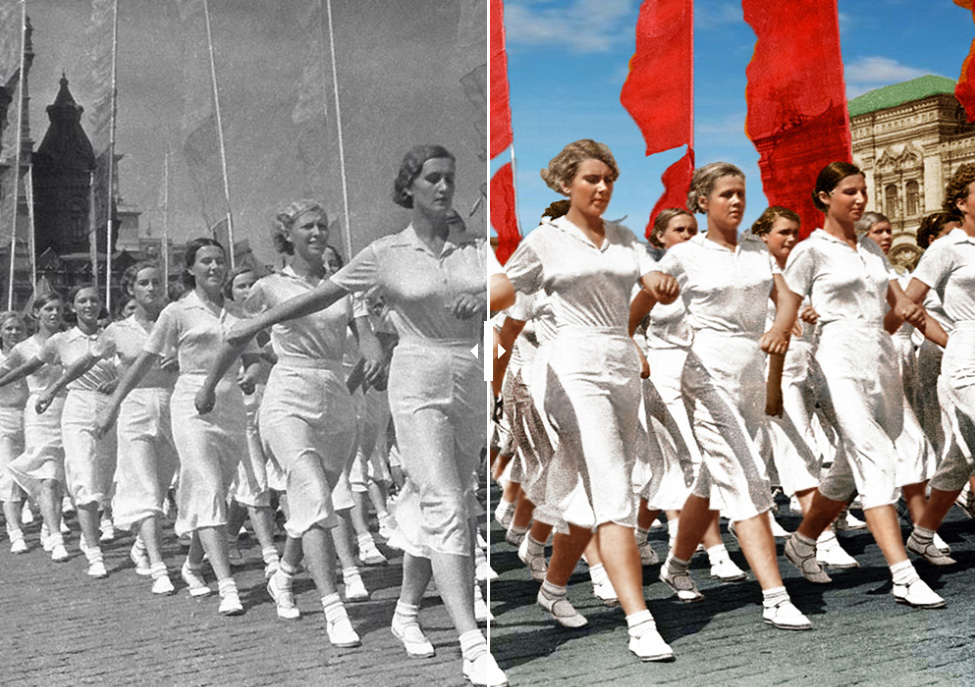 Russian artist Olga Shirnina (also known as 'klimbim') colors archive images.
Victory Day in Moscow, 9 May 1945. Photo by Mikhail Runov.
Soviet athletes on Red Square during the Parade. 1937. Photo by Ivan Shagin.
A room full of Soviet agitprop about Red army with a Lenin bust, Kostroma region, 1931. Photo by Mikhail Smodor.
First passengers of the Moscow Metro. The workers who built the system were also its first passengers, 1935. Photo by Ivan Shagin
Ulyanov family photo, 1879. The child on the right is the future leader of the Soviet revolution Vladimir Lenin (Ulyanov was his real surname). Archive image.
Navy soldiers hoist a Soviet flag at the bay of the Chinese city of Port-Artur, 25 August 1945. Photo by Evgenyi Khaldei.
Vladimir Lenin with a cat, 1922. Archive image.
All rights reserved by Rossiyskaya Gazeta.