Russia strongly backs Indian entry to Nuclear Suppliers Group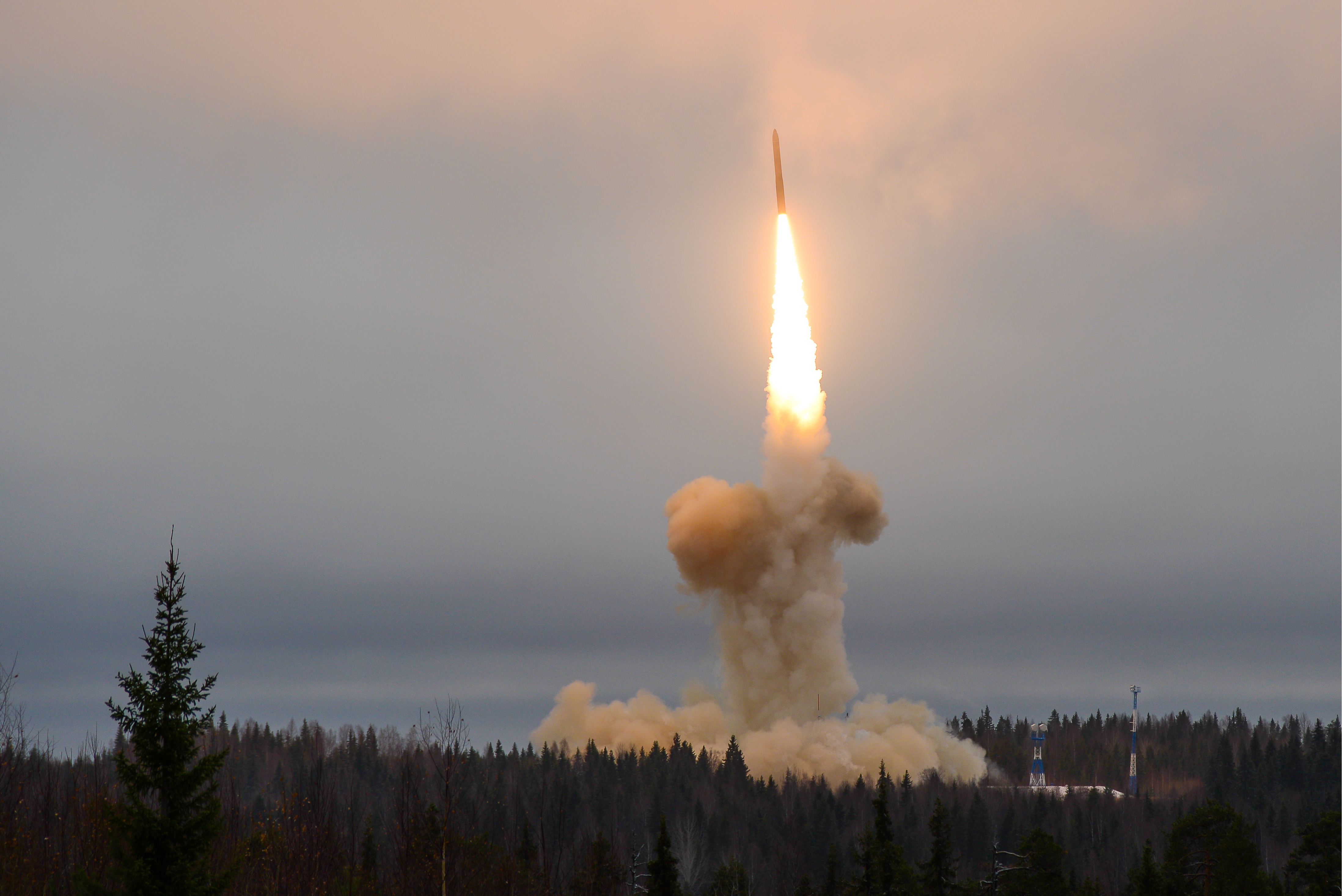 Russia backed India's entry to the Missile Technology Control Regime. Source: TASS
At a lecture at the Foreign Service Institute at the old Jawaharlal Nehru University campus, a senior Russian Foreign Ministry official said India met all the necessary requirements to become a NSG member. He also praised Russia-India cooperation in the peaceful use of nuclear energy.
Russia strongly supports Indian membership of the Nuclear Suppliers Group (NSG), Mikhail Ulyanov, Director of the Russian Foreign Ministry's Department for Non-Proliferation and Arms Control, said in New Delhi on March 23.
"India will become a member of the Nuclear Suppliers Group because it complies with all criteria for participation in this association," Ulyanov said at a lecture titled 'India-Russia Partnership and Prospects for Non-Proliferation and Arms Control,' which was delivered at the Foreign Service Institute at the old Jawaharlal Nehru University campus.
"First, India has considerable potential in the sphere of the peaceful atom," the Russian diplomat said. "Secondly, they have a pretty good working system of nuclear control. This is a necessary condition for membership in the NSG."
Without naming China, Ulyanov acknowledged that a "few countries were not prepared to support the decision on the accession of New Delhi in the NSG."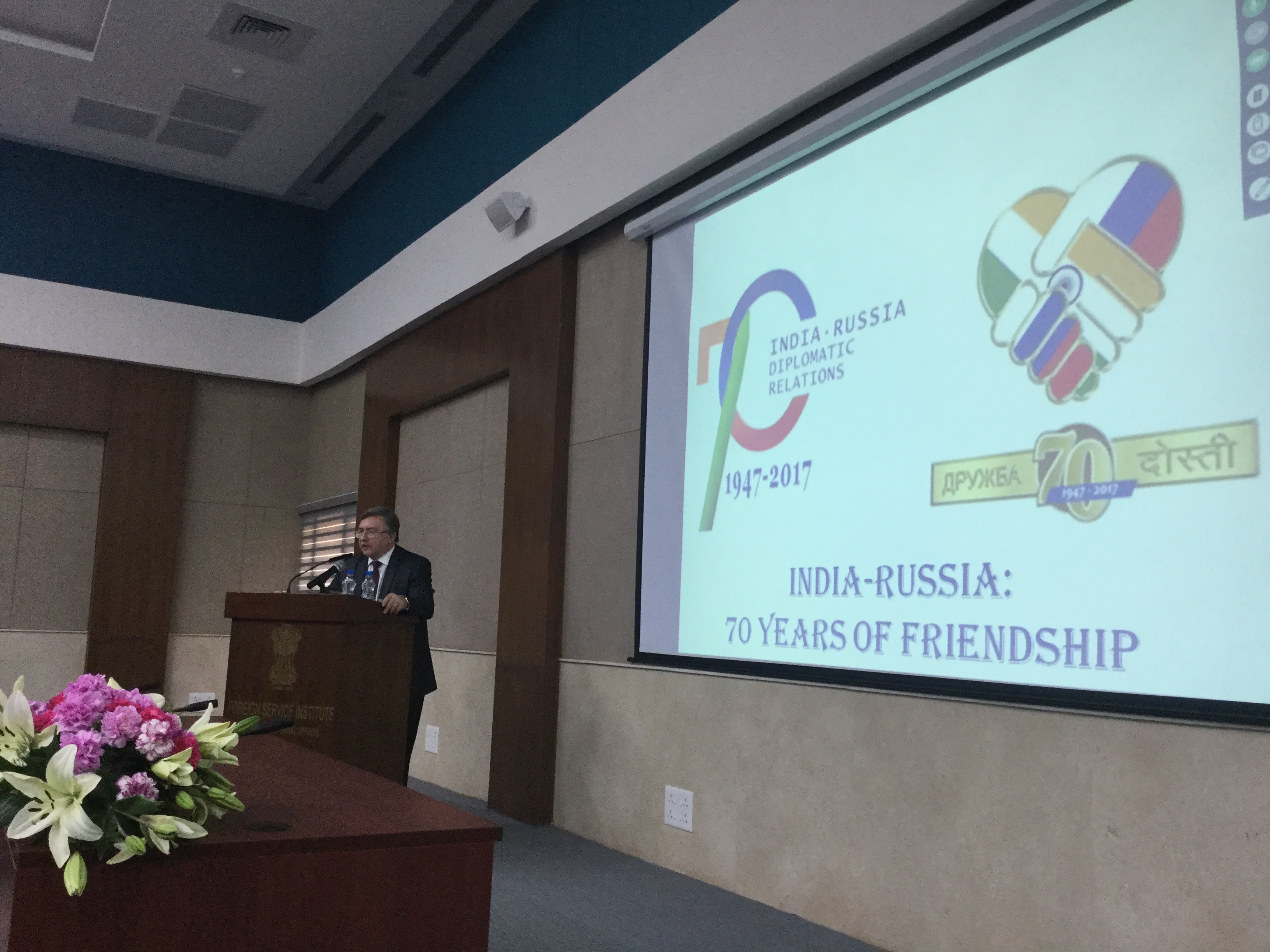 Mikhail Ulyanov at the Foreign Service Institute in New Delhi. Source: RIR
India has been attempting to become a member of the NSG, a group of 48 nuclear supplier countries that seek to prevent nuclear proliferation by controlling the export of materials, equipment and technology that can be used to manufacture nuclear weapons.
India's attempts to become a member have been blocked by China, which insists on India signing the nuclear Non-Proliferation Treaty (NPT).
India enjoys most of the benefits that NSG membership offers thanks to a 2008 exemption to NSG rules that was granted to support its nuclear cooperation deal with the United States.
Ulyanov added that Russia backed India's successful entry to the Missile Technology Control Regime (MTCR), a voluntary partnership among 35 countries that was set up to prevent the proliferation of missile and drone technology capable of carrying above 500 kg payload for more than 300 km.
At the New Delhi lecture that was attended by journalists, students, diplomats and strategic analysts, Ulyanov also spoke in detail about Russia-India cooperation to prevent weapons of mass destruction falling into the hands of terrorists.
Peaceful use of nuclear energy
Answering questions on the peaceful use of nuclear energy, Ulyanov said that Russia was a "kind of a champion" in this field, both at home and abroad.
"Russia and India have a good record of cooperation in peaceful nuclear programs," he added.
Russia's state-owned company Rosatom has built two 1000-MW nuclear reactors at the Kudankulam Nuclear Power Plant in Tamil Nadu. Another two units will be built there, while six 1500-MW units are likely to be built by Rosatom in Andhra Pradesh.
In December 2014, Russian President Vladimir Putin and Indian Prime Minister Narendra Modi signed the 'Strategic Vision' document, which envisages the construction of at least 12 more Russian-designed nuclear power units in India.
Ulyanov's March 23-24 visit was timed for the next round of foreign ministry consultations between Russia and India.
Ksenia Kondratieva is an independent journalist based in Mumbai covering business, economic reforms and development, and international relations.
If using any of Russia Beyond's content, partly or in full, always provide an active hyperlink to the original material.