Russian pranksters turn their sights on provincial governors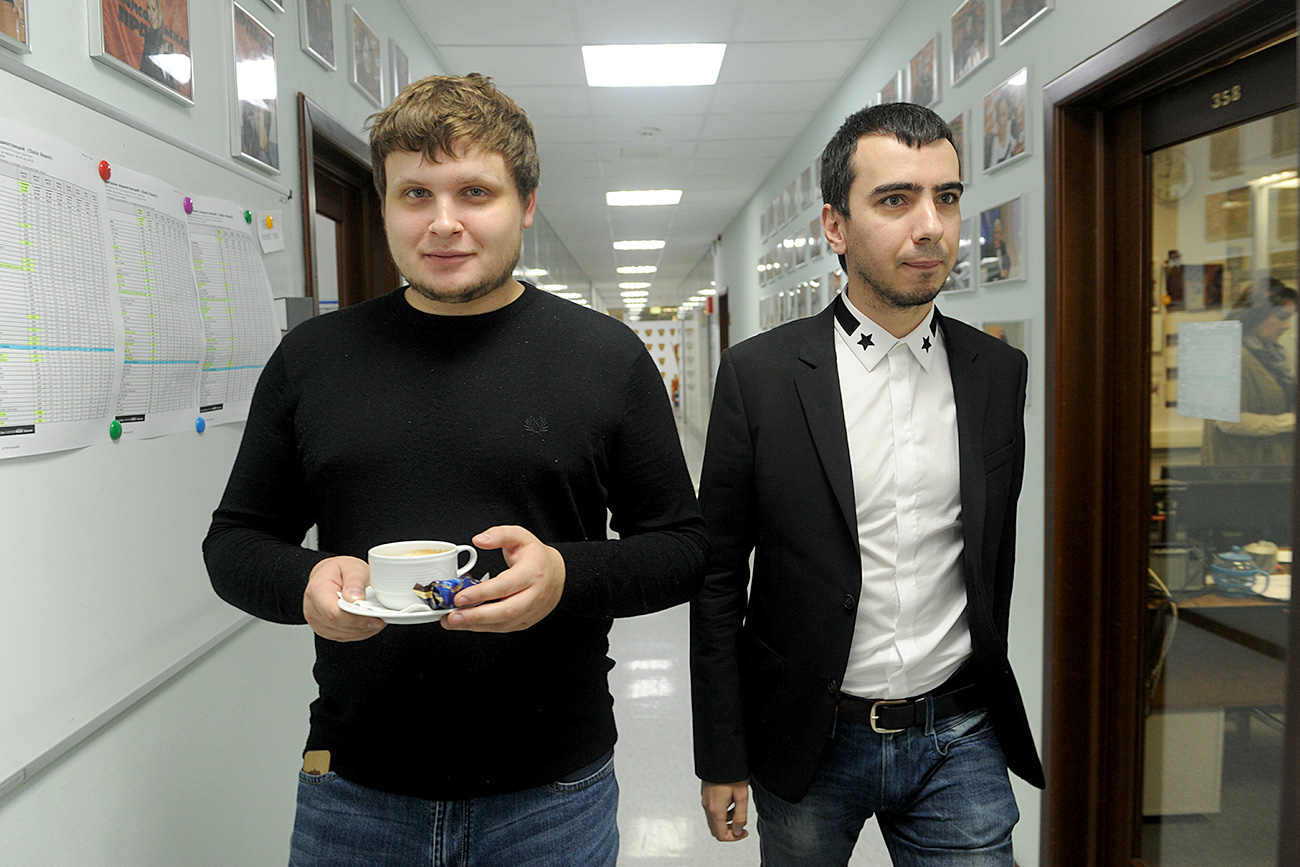 Vovan (Vladimir Kuznetsov) and Lexus (Alexei Stolyarov).
Komsomolskaya Pravda/Global Look Press
Russian pranksters Vovan and Lexus, who are famous for playing jokes on heads of state and famous singers, are now turning their attention to provincial governors in Russia. But not all - just a few. Either they understand the political agenda very well or they have a particular agenda...
In the beginning of their career the jokers played pranks on Russian showbiz stars. Then they turned their attention to important international figures: Turkish President Recep Tayyip Erdogan, Ukrainian President Petro Poroshenko, the Croatian prime minister, the president of sports anti-doping agency WADA… The pranks had a political nature and over time the humor paled. Details could emerge about how no one in NATO is waiting for Ukraine or who is financing the protests in Russia.
Then Russia's kings of comic cold calling, Vovan (Vladimir Kuznetsov) and Lexus (Alexei Stolyarov), began playing jokes on Russian governors - that is, they got involved in domestic politics. Here they also feel very confident, saying that the pranks are carried out exclusively 'for a noble cause': to help recover state money, repair roads, improve the quality of living, etc.
It is not difficult to find the 'target' for a prank and it is just as easy to understand who they must pretend to be. "In our country any federal official can inflict destruction on any local princeling or another federal official," says Lexus.
However, it is not as simple as it looks. Sometimes it seems that these 'random' prank victims are not exactly as they seem.
Punishing governors
The latest 'unlucky' governor was Vladimir Vladimirov from Stavropol. The day before, during President Vladimir Putin's annual televised marathon Q&A"direct line" session with Russian citizens, Vladimirov was in the limelight. A woman called the president and told him that her family had still not received compensation promised after recent floods. "Vladimir Vladimirovich, where is the money?" Putin asked the governor on air, adding that all this is "very strange" and "does not make sense," since federal funds had already been alloted.
Vovan and Lexus were swiftly on the case. Presenting themselves as a certain Mikhail Alexandrovich (the pranksters do not specificy his title or position), they rebuked the governor because the head of state "basically had to justify himself" as a result of his actions. "We will be satisfied (with our work) when all the residents of the village receive the necessary payments and are content with the quality of their lives," the pranksters said during the call.
A year ago, also according to the "direct line" model, the jokers also played a trick on Omsk Governor Victor Nazarov, who made excuses during a prank call for unrepaired roads, blaming his colleague, the mayor of Omsk, whom he said was behaving like a "piglet."
Russian governors are currently going through tough times, with a series of corruption scandals, constant rotation and public grievances. Both the president and the law-enforcement agencies are paying more attention to them. And now there are the pranksters. "Some people consider them telephone hooligans. But in any case, they have become a factor in the political landscape," Konstantin Kalachev, director of independent think tank, Political Expert Group, says.
Prankster paradise
The pranksters categorically deny any relation to the Russian special services or the Kremlin, stressing that they work only for themselves and that the most important thing for them is not to damage Russia. And, for the time being, Russia's Kremlin-loyalist mass media is gladly taking advantage of their pranks.
What is remarkable is that the governors who are victims of the jokes are indeed problematic regional administrators. People have many issues with the head of the Omsk Region: He is not popular, he cannot control the situation in the region well and in recent ratings of provincial governors fell by 28 points, analysts say. The Stavropol governor's ratings are also currently unstable. "Those who are shaking up the situation can definitely use the pranksters," Kalachev notes. In an interview with the BBC, the two pranksters said that they has also run their number on the governor of Mari El, Leonid Markelov, who is currently being held in jail after being accused of extorting a bribe worth 250 million rubles ($3.4 million).
"Perhaps the pranksters are profoundly aware of the political situation and understand it very well (but why do they not call Moscow's mayor or the head of Chechnya?). Maybe someone gives them suggestions. If so, it is interesting to see what will happen next," says Kalachev. "While there are only two pranksters in the country it is normal. Even their "in the interests of the people" explanation is justified. But what if there were be 200 of them? If there is demand, surely there will also be supply."
If using any of Russia Beyond's content, partly or in full, always provide an active hyperlink to the original material.