Roman von Ungern-Sternberg (1886 – 1921) lived an extraordinary life. An aristocrat of German origin, he embraced Buddhism and freed Mongolia from Chinese occupation, all while attempting to defeat the Bolsheviks and create a great Eurasian empire.
"There were many people in Europe who were searching for spiritual support in the East, both before and after Baron von Ungern," Russian author Leonid Yuzefovich wrote in his biography of the man. "But only he managed to turn this support into a military foothold."
And it's true - Ungern was a Russian nobleman of German origin who spent his final days fighting in Mongolia and Siberia as he attempted to reestablish the Russian Empire with the help of his Asian cavalrymen.
Extremely brave and close to insanity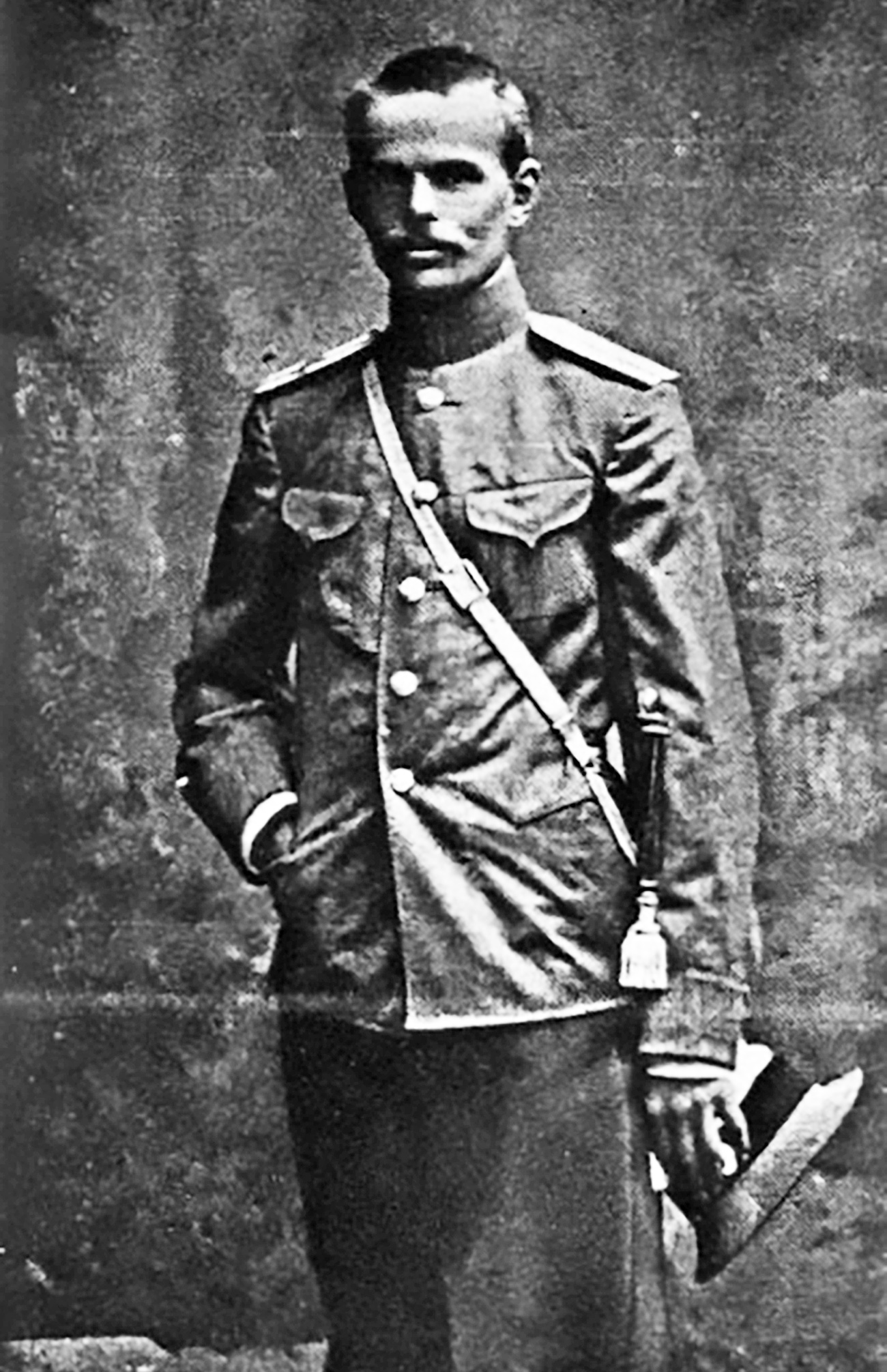 Roman von Ungern during his military service in WWI. / Archive Photo
The noble family of Ungern-Sternberg, despite being ethnically German, had served in Russia since the 1870s. Roman Ungern, the youngest descendant of his family, was absolutely convinced that there was no way forward for Russia but to stay under the tsarist rule of the Romanovs forever.
At the same time, Ungern himself was reported to be unruly. For instance, he was almost expelled from school during his teenage years as a result of fighting and drinking. Nevertheless, these antics were combined with deep patriotic sentiments.
During World War I, Ungern fought with the Russians against Austria and Turkey. He sustained five wounds and was awarded the Cross of St. George, the symbol of military heroism. However, he continued to act erratically, and once he drunkenly attacked a fellow officer, which led to two months in jail. Nevertheless, following the February Revolution of 1917, he moved to the Far East.
A Buddhist with a sword
This decision to go east was not spontaneous. Ungern was fascinated by Asian culture and had visited the region several times before. He was especially interested in Tibetan Buddhism and the lives of Mongols, Buryats and other Asian peoples living in and near Russia. These people respected Ungern as well, especially for his excellent horsemanship. This mutual respect and understanding would be incredibly beneficial to Ungern during his future military escapades in Mongolia.
Ungern converted to Buddhism, but he certainly did not embrace its tenets of nonviolence. After Vladimir Lenin and the Bolsheviks seized power in 1917, Ungern declared his loyalty to the Romanovs. He fought in Siberia, alongside other White Army commanders, against the Reds during the Russian Civil War.
The Mongolian campaign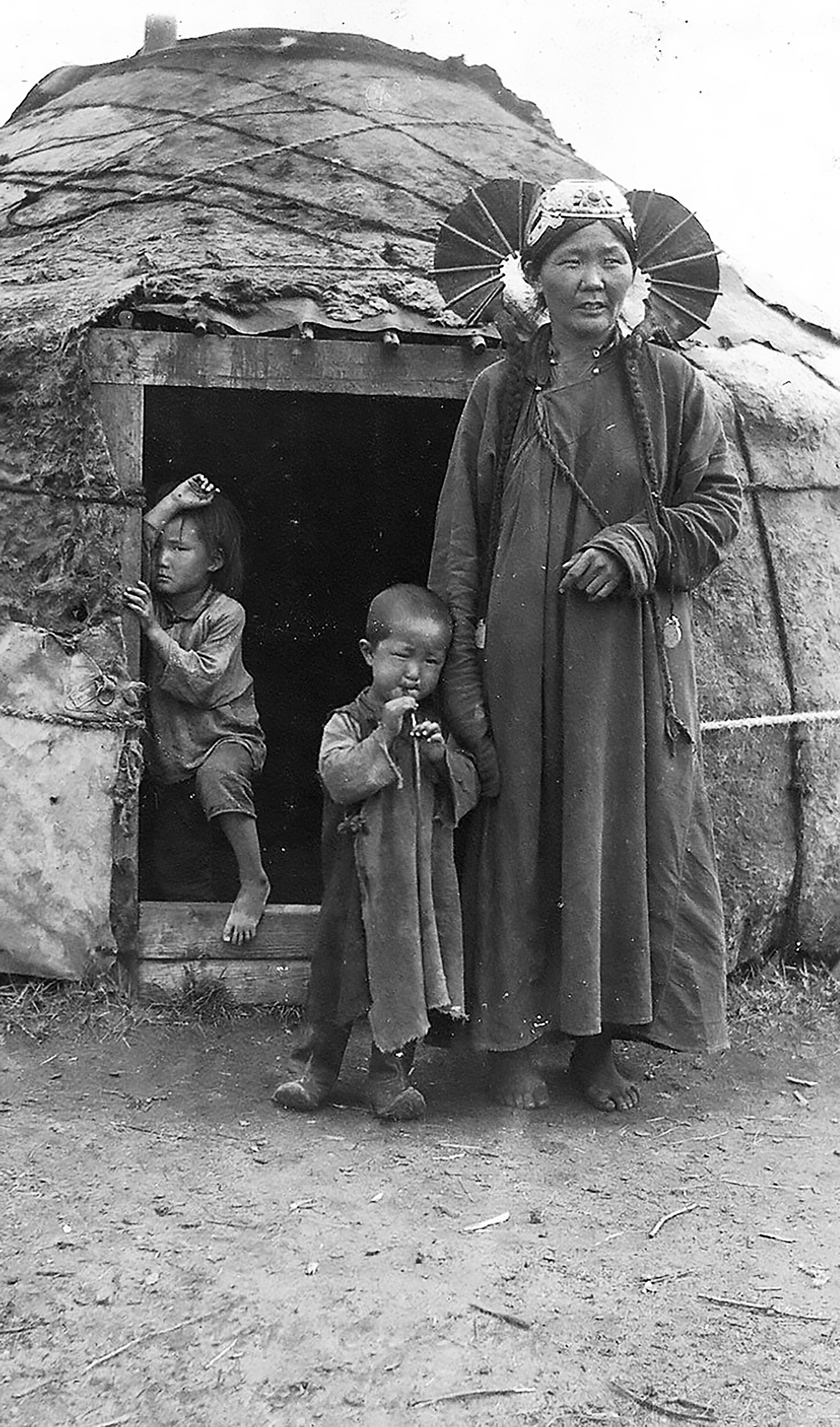 Mongolia in the early 20th century. / Archive Photo
By 1921, the eventual defeat of the Whites was obvious and the Red Army was quickly advancing eastward. Ungern decided to leave Russia, but not in the way many White Army commanders did. Instead of escaping to Europe, he transformed his Asiatic Cavalry Division, formed mainly of local volunteers, into a guerilla unit and crossed the Russo-Mongolian border.
At the time, Mongolia was occupied by the Chinese army, and the spiritual ruler of Mongolia, Bogd Khan, was living under house arrest in the capital city of Urga (now Ulaanbaatar). The Chinese garrison in Urga was about 7000 people and outnumbered Ungern's division (1400 people) five times over. Nevertheless, the Baron managed to overtake the Chinese and conquer the city. Soon after that, he was able to completely rid Mongolia of Chinese troops.
The last Russian khan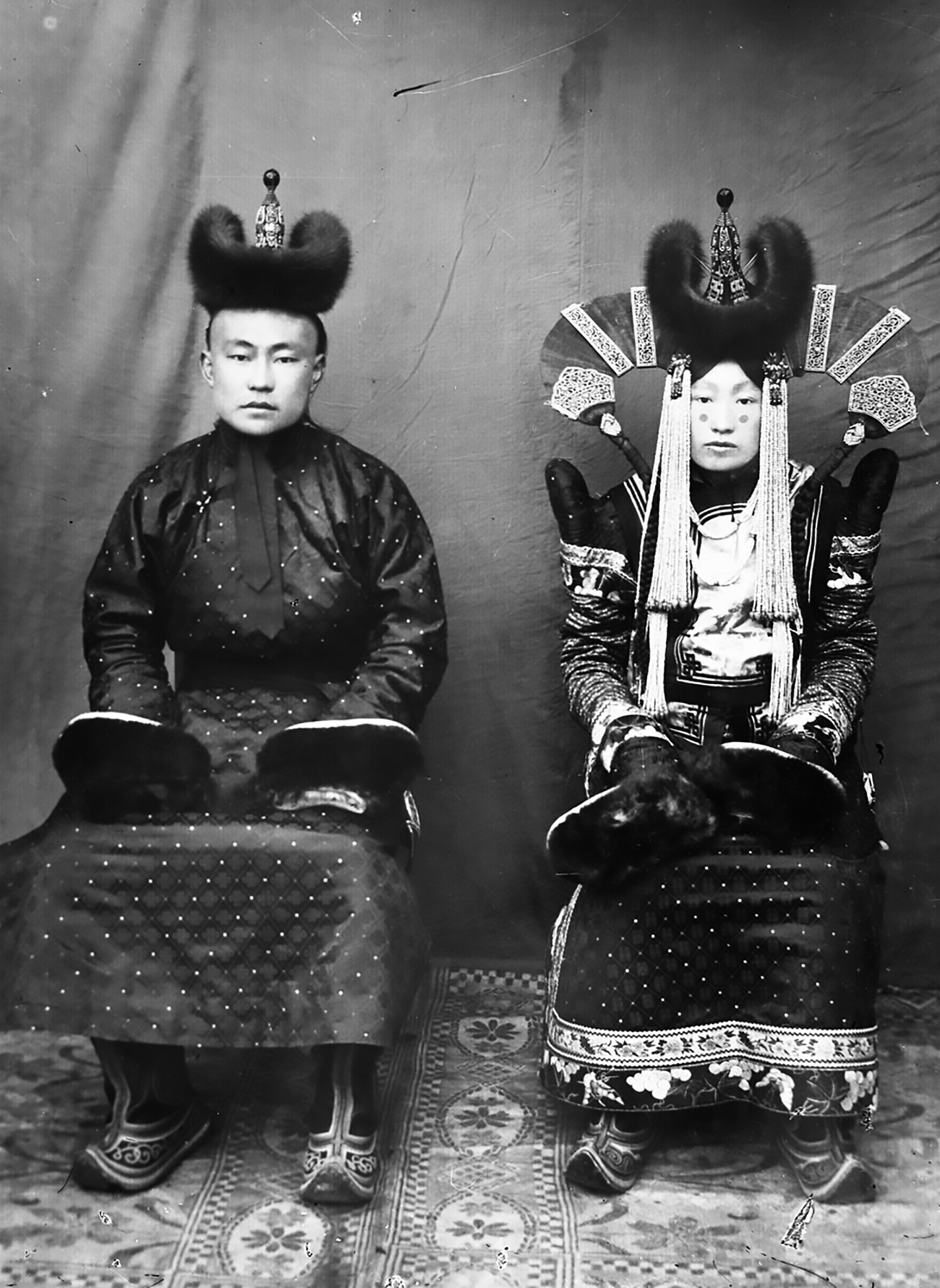 Mongolia 1920s married couple in traditional Mongolian costumes. / Archive Photo
The Mongols glorified Ungern. Bogd Khan was restored as the ruler and granted him with the title of khan, the highest title for a military leader. The Baron enjoyed great authority in Mongolia, and the Mongols even nicknamed him the "God of War" for defeating the occupying forces.
Ungern was a repressive leader and ordered the deaths of hundreds of people. According to the Russian historian Sergey Kuzmin, about 850 were people killed by the Baron's orders between February and August 1921. A violent and brutal man, Ungern never minded executing his own people and would condemn people to the death sentence, even for minor offenses.
The Baron, however, was never content to control just Mongolia. His plan, according to historian Stanislav Khatuntsev, was to start "a crusade against the West, the source of the revolutions, using the power of Asia to establish 'Asian' culture and faith across the whole of Eurasia while restoring the fallen monarchies."
His fatal end
Ultimately, his crusade failed. In May 1921, Ungern invaded Soviet Russia with 4000 troops. He was hoping that the people of Siberia were dissatisfied with the Bolshevik rule and would rise to join his struggle, but this never happened and the Baron's army was defeated. In the end, he was betrayed by his own men and was turned over to the Red Army.
Ungern was executed in 1921 in Novonikolaevsk (now Novosibirsk, 2811 km east of Moscow). Official reports state that he was absolutely calm during his interrogation, and also immediately before his death, just like a true (though admittedly not typical) Buddhist might behave.
If using any of Russia Beyond's content, partly or in full, always provide an active hyperlink to the original material.