5 tailor-made packages for Chinese tourists in Russia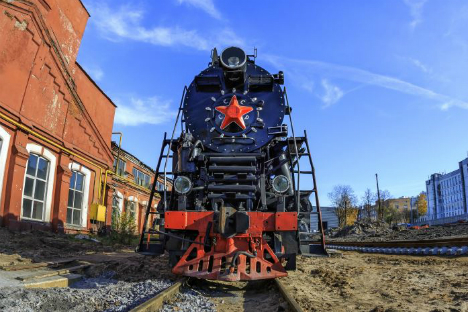 20 percent of all foreign tourists who visited Russia in the 2015 summer season were Chinese citizens. To cash in on this positive trend, Russian tour operators are seeking to diversify the tourism market for Chinese visitors and develop new routes. RBTH presents five new concepts that are aimed at tourists from China.
1. Historical tours in the Urals
A view of the Yekaterinburg riverfront. Source: Shutterstock/Legion-Media
Two tour packages from Yekaterinburg called Urals Red Tour and Military Ural have been specially designed for Chinese tourists, says Elmira Tukanova, director of the Sverdlovsk Region Tourism Center.
The Red Tour route showcases landmarks of the Soviet era, such as the famous plant Ural Heavy Machinery Plant, where Kuomintang leader Chiang Kai-shek's son Chiang Ching-kuo worked. Mao Zedong also visited the plant known as Uralmash in 1949.
The Military Ural route covers places connected with the Second World War. Tourists are also offered the option of visiting the city of Irbit, through which the Great Tea Road passed.
2. River cruises to historic cities
River cruising in Moscow center. Source: Shutterstock/Legion-Media
Another package offered to Chinese tourists comprises of a one-week boat trip from Moscow to St Petersburg with stops in historic cities such as Yaroslavl and Kizhi. The boats serve Chinese food, have Chinese television channels and a Chinese-speaking crew, says Leonid Marmer, general director of Intourist.
There are also plans to complement the Red Tour with cruises on the Lower Volga. Boats will depart from Nizhny Novgorod to Kazan, then to Ulyanovsk and Samara.
3. Small towns on the Volga
River cruising down the Volga. Source: Shutterstock/Legion-Media
Next year, Intourist plans to introduce two-day river tours from Moscow to small towns on the Volga, which are off the tourist circuit.
On the itinerary is Dubna, which has the world's second largest statue of Vladimir Lenin (the largest is in Volgograd). Another destination is the old town of Uglich, has well-preserved buildings dating back to the 18th century, and monasteries and churches that are almost 400-years old.
4. Retro trains
It takes a night to get from Moscow to St.Petersburg by train. Source: Shutterstock/Legion-Media
The Russian Railways tour company has developed a luxury tourism product for Chinese visitors. Tourists can travel on an early-20th century steam-powered train from Moscow to St Petersburg, says Alexander Lvov, deputy director general for development of Russian Railways tour. The comfortable coupes have Imperial Russian interiors.
5. Russia with Scandinavia
Crossing Neva river on a ferry. Source: Shutterstock/Legion-Media
Chinese tourists can combine a trip to Moscow and St. Petersburg with a tour of the Baltic countries and Scandinavia. A new package tour consists of a ferry ride from St. Petersburg to Helsinki, Tallinn and Stockholm, says Andrey Mushkarev, director of sales and marketing for the St. Peter Line company.
All rights reserved by Rossiyskaya Gazeta.