Moscow
White Rabbit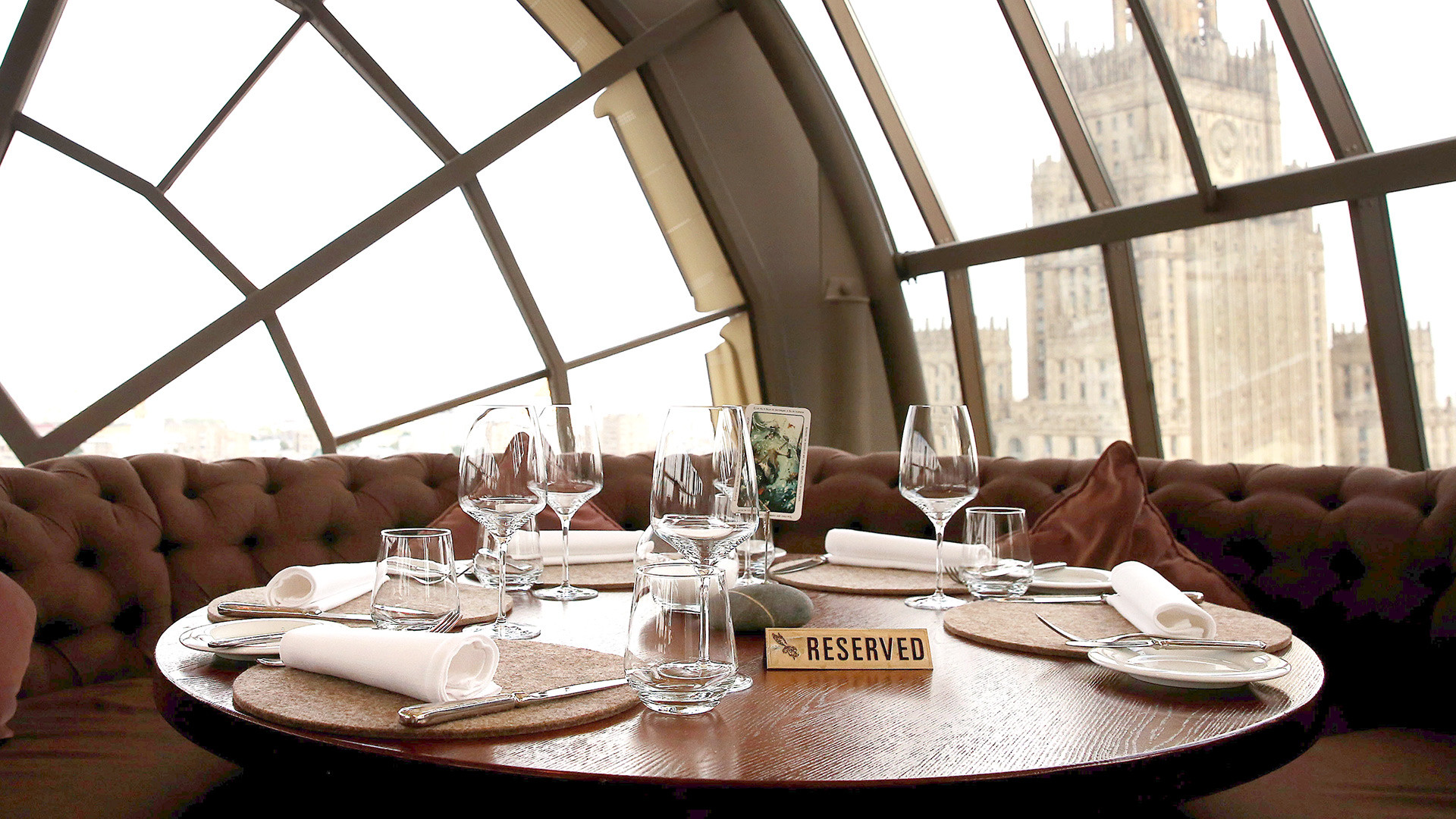 White Rabbit specializes in modern Russian food, enriching traditional cuisine with such extravagant delicacies as Yalta rapa whelk, caviar, Black Sea oysters and Crimean truffles. The restaurant is hit in Russia but has also made a name for itself in the international culinary arena. In 2015, White Rabbit landed a prestigious spot on the annual "World's 50 Best Restaurants" list, coming in 23rd and thus earning the Highest New Entry Award. It has been included on the list every year since then as well.
According to the list's website, "Chef Vladimir Mukhin is in the vanguard of a new wave of young Russian culinary talents. Known as much for his use of local, seasonal ingredients as for his charisma, Mukhin is making international waves."
Twins Garden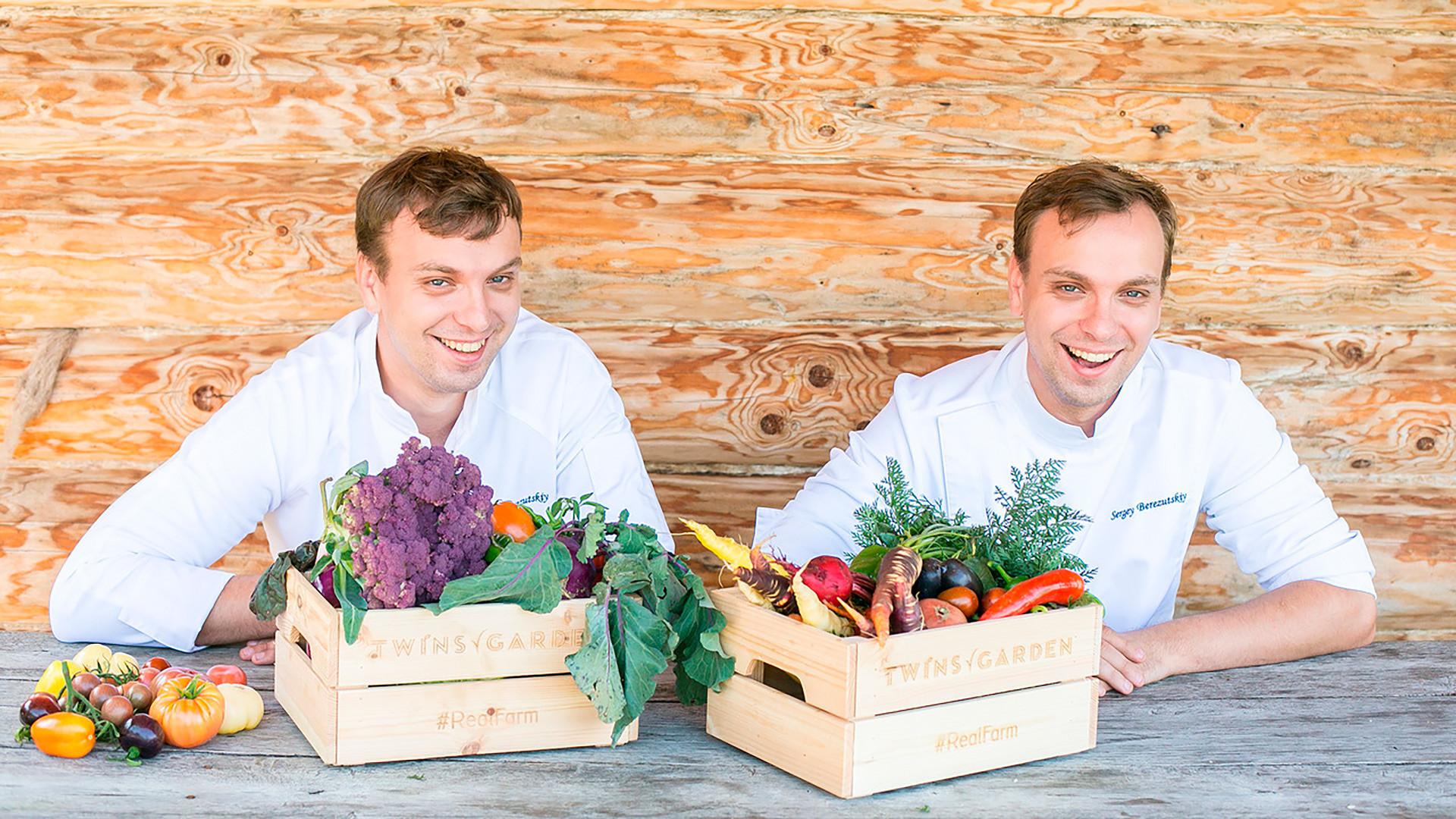 Brothers Berezutsky
Twins/Press photo
Identical twin brothers Sergey and Ivan Berezutsky are the mad geniuses of modern Russian cuisine. Before the food embargo of 2014, it would have been considered madness to use domestically produced ingredients – even to make Russian food – when so many fancy Italian cheeses, French oysters and Norwegian salmon were still being imported.
"I was an expert in Parmigiano and langoustines," Ivan once told Saveur magazine, "before I got my brains blown by our ecologically pure muksun, a Siberian whitefish that tastes like delicate salmon, and the giant, succulent king crab of Kamchatka."
The twins procured some of the finest ingredients from throughout the regions of Russia and opened up the aptly named Twins restaurant to give Muscovites the chance to sample these dishes and gain a sense of pride in their country's culinary traditions. Twins restaurant was recently rebranded as Twins Garden, and the new name is no accident. The brothers got sick of being supplied with substandard produce and, as the saying goes, if you want something done right, you have to do it yourself. With that in mind, they set up their very own 50-hectare farm in the Kaluga Region. The new and improved Twins Garden will feature farm to table dishes with the signature quirkiness that only the Berezutsky twins are capable of.
Wine & Crab
Located just a stone's throw from the Kremlin, this is another Berezutsky brainchild that, as the name suggests, specializes in crab and wine! Here you can find nine varieties of crab – all from Russian waters – that had never previously been available in the capital. The brothers told Russia Beyond that they traveled far and wide throughout the Russian Far East in order to be the first to bring novel types of crab to the Moscow restaurant scene. Besides the beloved Kamchatka king crab and the snow crab (opilio), you can try the blue king crab, spiny crab and even the peculiarly named "hairy crab." You can wash your delicious meal down with wine from one of more than 900 varieties listed on an iPad wine list that is divided into varieties and country of origin.
LavkaLavka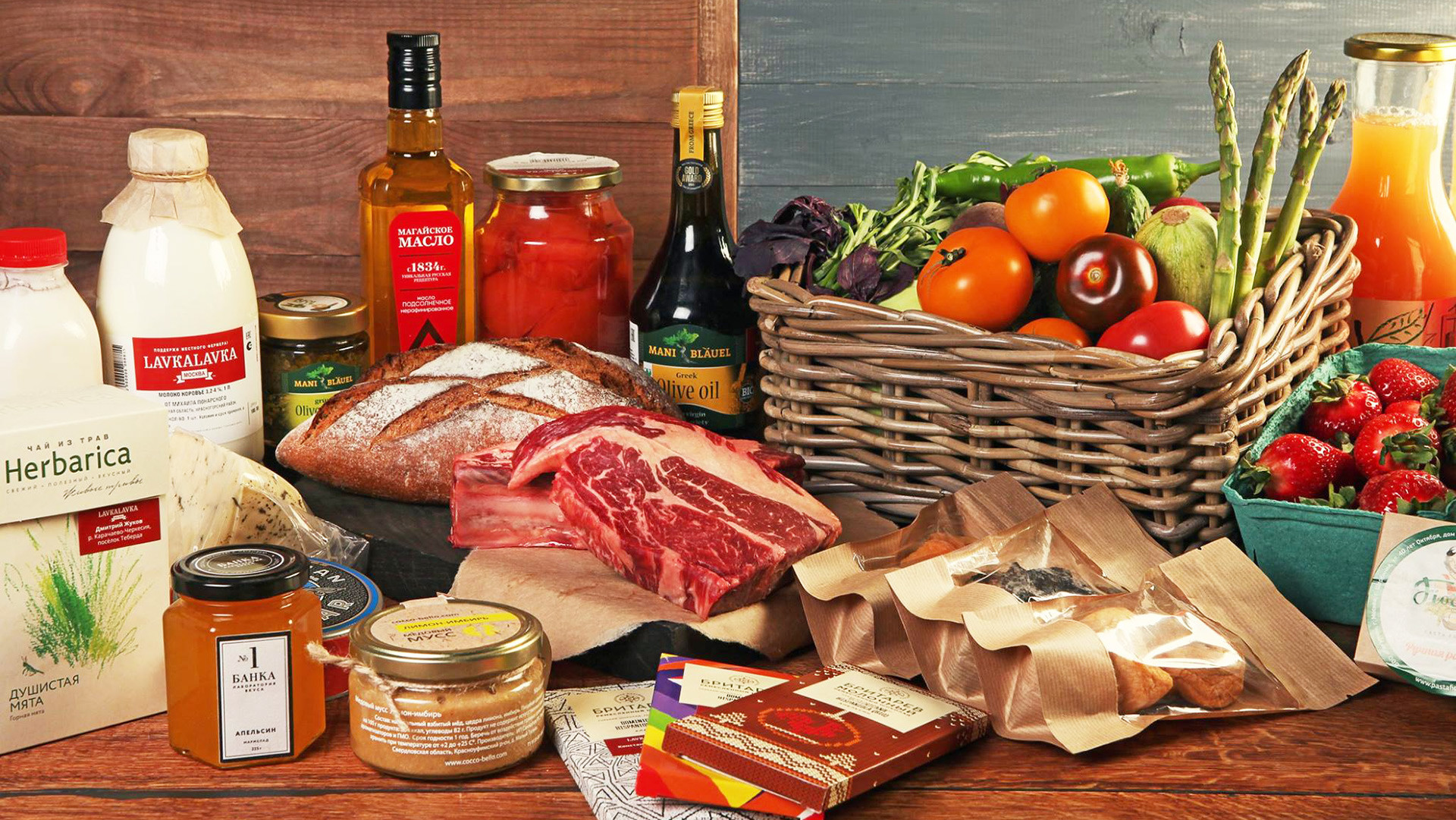 LavkaLavka is a farmers' cooperative and restaurant that unites small and mid-sized farms across Russia. It began delivering fresh, natural, seasonal and domestically produced food even before the food embargo began.
The founders of LavkaLavka are opposed to what they see as a degradation of Russian cuisine in the 20th century. They work hard to keep older Russian culinary traditions alive, following them respectfully while continuing to develop on them with the help of modern techniques.
Here are just some examples of dishes you can savor at LavkaLavka: Bottarga from Crimean mullet caviar with olive oil and onion chips, borsch with beef brisket and salo from the Tambov Region, Murmansk cod with green beans from the Krasnodar region and kale cabbage or beetroot panna cotta with black currant ice cream, black currant mousse and beetroot tuile.
The menu changes on a weekly (if not daily!) basis depending on what fresh produce is in season and available at any given time. The bar menu boasts an incredible assortment of Russian wines, as well some delightful cocktails based on polugar – a traditional type of spirit – and the colorful, warm and funky decor lifts your spirits even when the weather outside tries its best to get you down.
Severyane
Though Severyane doesn't label itself as a restaurant serving strictly modern Russian cuisine, the ingredients and the huge traditional Russian pech' (a traditional Russian oven) beg to differ.
Severyane opened its doors at the beginning of 2016. Ilya Tutenkov and Uilliam Lamberti, the brilliant duo behind the project, enlisted Georgy Troyan, the 2015 winner of the "Silver Triangle" award as Russia's best chef, to head the kitchen.
Many ingredients are sourced from throughout the corners of Russia, and some of the more interesting dishes are inspired by traditional Russian cuisine. These include Kamchatka crab eclairs, homemade Camembert in ash with poppy brioche and asparagus soup with chanterelles. The interior is minimalistic, and the ambiance conducive to long, meaningful conversations over Severyane's interesting signature cocktails.
Selfie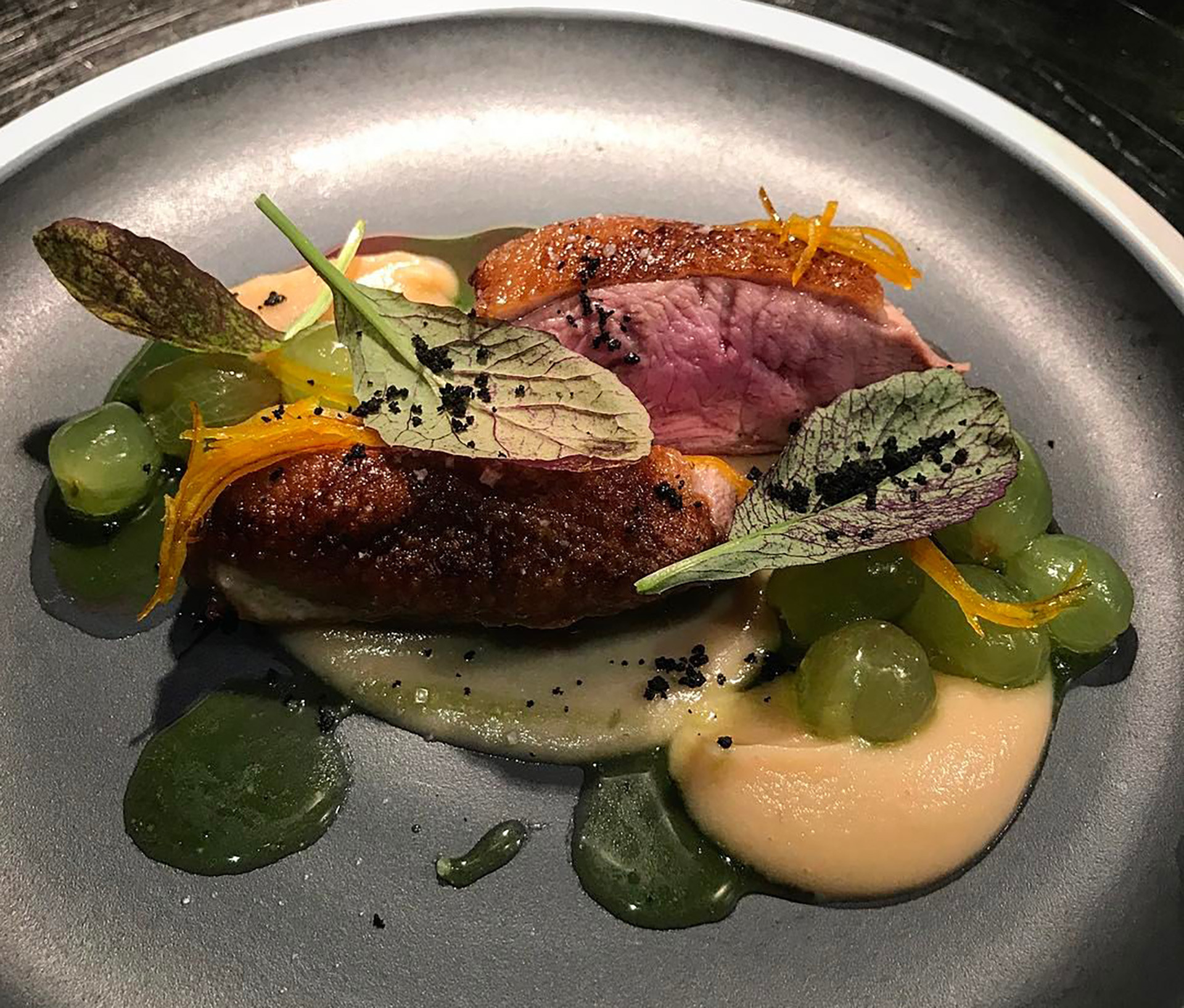 A member of the wildly popular White Rabbit restaurant family, Selfie is the project of star chefs Vladimir Mukhin and Anatoly Kazakov. Guests are invited to sample and gain an appreciation for Russian products such as pork from Kursk, halibut from Murmansk, veal from Bryansk, asparagus from Tver and Crimean truffle. That's just a small sample of the domestic delicacies that are offered. The list could go on and on.
Selfie's menu has a unique geographic focus on fifteen Russian regions. Seasonal products, careful attention to traditions and present day cooking techniques are the three main principles that Selfie's kitchen operates on. Even the interior boasts a "Made in Russia" label since it was created by well-known Moscow architect Valery Lizunov. Large windows with a panoramic view of the Garden Ring Road are also a major selling point here.
St. Petersburg
Cococo
Cococo is probably one of the hottest restaurants in St. Petersburg and has been since it opened back in 2012, two years before Russia imposed an embargo on many imported foods. Even then, Matilda Shnurova (the wife Sergey Shnurov, the notorious bad boy front man of the band Leningrad) decided that it was time to start celebrating Russian ingredients and Russian cuisine. The restaurant prides itself on using organic seasonal products that are grown by local farmers. They then apply modern culinary techniques to reinvented traditional recipes, seeking to retain familiar tastes while incorporating new textures and novel combinations.
Using only local ingredients, the head chef, Igor Grischechkin, fearlessly experiments and sometimes transforms well-known dishes into something totally new and unexpected. Think bone marrow with pickled vegetables and herring caviar, pikeperch, leek, fennel jelly and foam with a sea aroma or tea and honey sorbet with crispy pancakes.
In the summer and fall, the harvest in northwest Russia dictates the menu, with a focus on vegetables, berries, mushrooms and fresh greens. In the winter, the cooks—in line with the real traditions of Russian cuisine--dry, marinate and preserve products to last until spring. Fine wines and local drinks of Russian origin, such as mors (a juice made from lingonberry and cranberry), kissel (a thicker variation of mors), bread kvass and various herbal infusions accompany the food menu.
Vinny Shkaf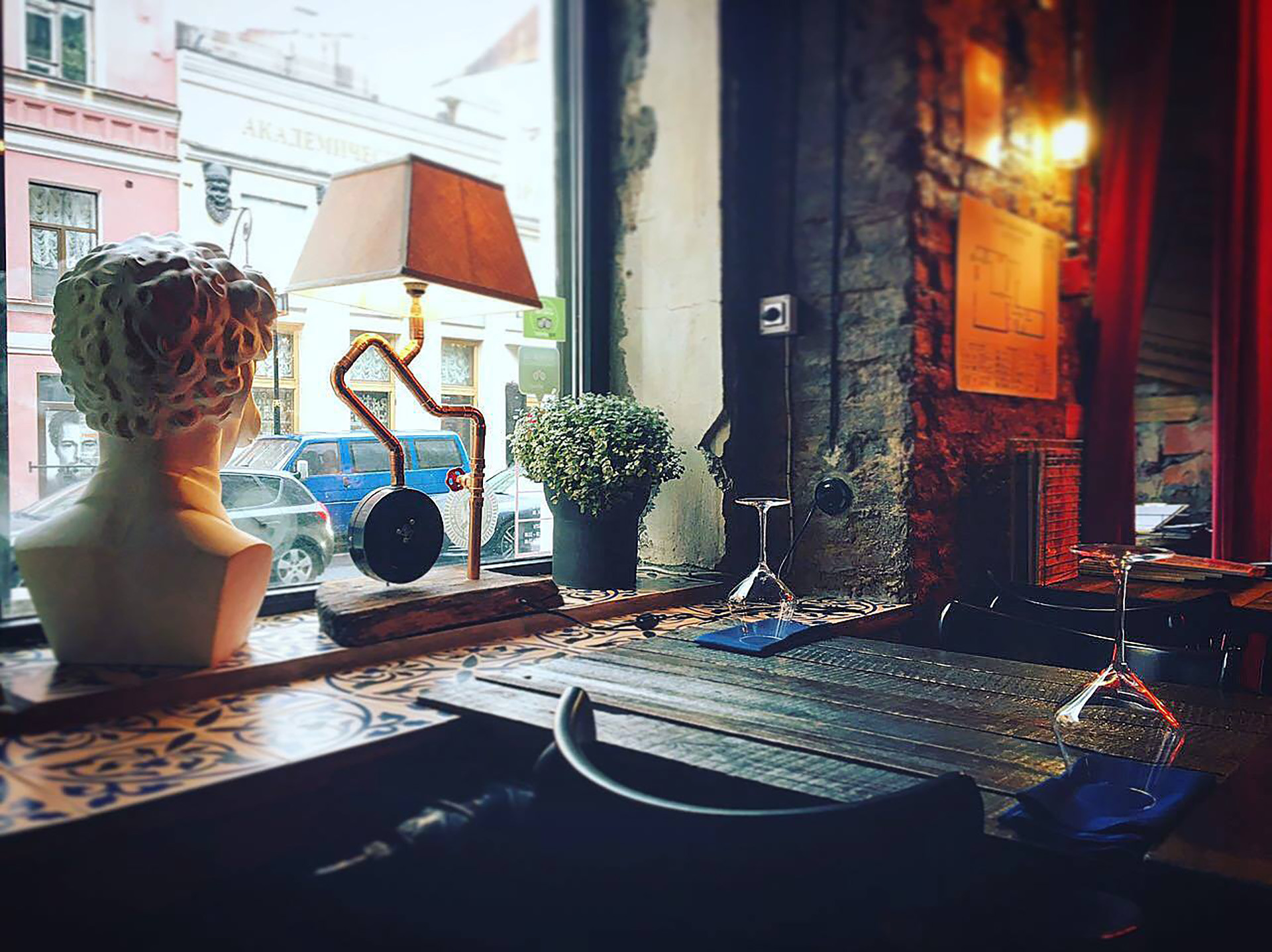 This romantic little spot, named Wine Cellar in Russian, has a slightly Tarantino-esque feel to it. Located on iconic Rubinshtein Street, it is the playground where Evgeny Vikentiev experiments with local ingredients and serves up interesting bar snacks like smorrebrod with lightly salted herring and sorrel, potato cream soup and Sibirkovy wine, smoked salmon and rutabaga, mackerel with cauliflower sauce and pickle tartar or cowberry cheesecake with mint sauce and condensed ice cream. The menu also includes a few Russian wines that you'd be hard-pressed to find anywhere else in town.
L. Brik Cafe
Named after Lilya Brik, one of the most famous muses to the 20th-century Russian artists and poets, this cafe offers what it calls "a taste of the Russian avant-garde." In creating and constantly updating the menu, the chefs reconsider traditional Russian cuisine through a modern approach to its preparation. L. Brik's ambitious young chefs skillfully blend the richest elements of Russia's culinary heritage with the elegance of contemporary gastronomical techniques. There are about 50 seats in the restaurant, making for an intimate and cozy atmosphere that is somewhat reminiscent a 1930s house party with St. Petersburg's intelligentsia and artistic elite.
If using any of Russia Beyond's content, partly or in full, always provide an active hyperlink to the original material.