Who needs a Michelin star? The best Moscow restaurants by Gault & Millau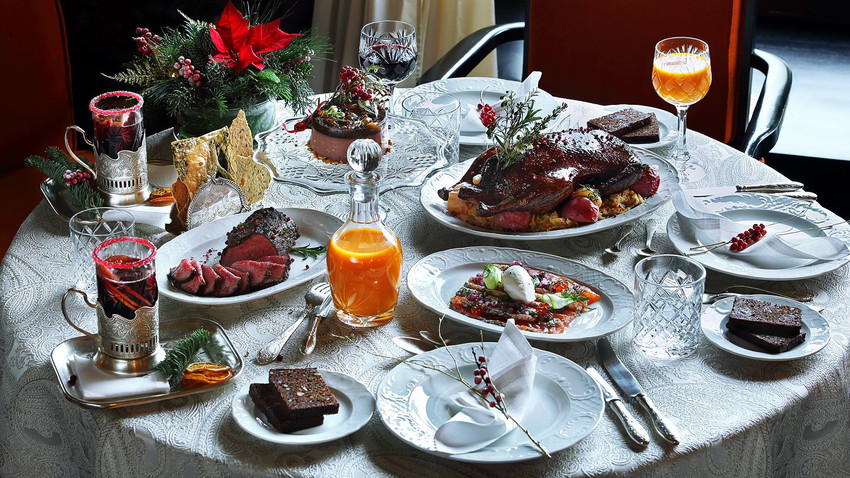 The authoritative French Michelin Guide has yet to arrive in Russia to distribute its stars to local restaurants, but experts from its younger French colleague (or rival) - The Yellow Book of Gault & Millau - have already visited the best places in Moscow and given their coveted caps to the most talented chefs. Russia Beyond reveals the names of the lucky ones.
Moscow is a wonderful city, where you can find a lot of good places to eat, says the publisher of Gault & Millau, Jacques Bally. "Perhaps the market is not yet quite mature in terms of supply, but the trend is very positive", Bally said at a ceremony where the restaurant guide's coveted "chefs' caps" were handed out, November 22 at the Metropol Hotel.
Even if the Yellow Book is much younger than Michelin's famous red guide, you can trust the opinion of its experts no less. This year's edition includes the 50 best restaurants in Moscow and one in addition, as well as 80 Pop-ups with interesting names and daring characters.
The best restaurants don't get stars, but chefs' caps. The maximum number of caps (4 out of a possible 5) were awarded restaurants White Rabbit, Savva and Selfie. Here's how they won over the international jury, and why you should try them yourself.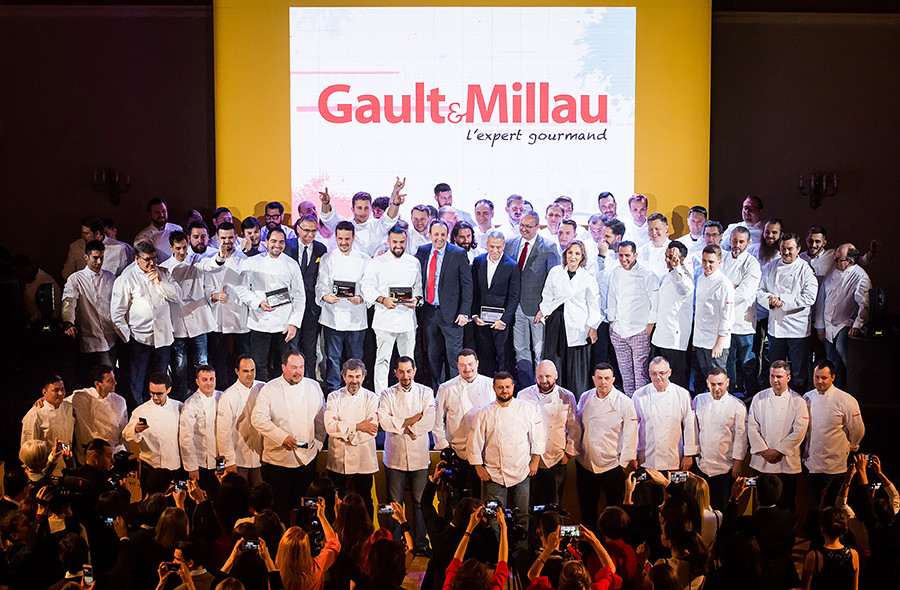 White Rabbit
17.5 out of 20 points / 4 caps
White Rabbit is Moscow's top restaurant, according to Gault & Millau. This fashionable restaurant of modern Russian cuisine on the 16th floor of Smolensky Passage is situated opposite the Foreign Ministry. However, not only the spectacular view of Moscow's historic center captivated experts, but also Russian dishes combined with the latest gastronomic trends and local products.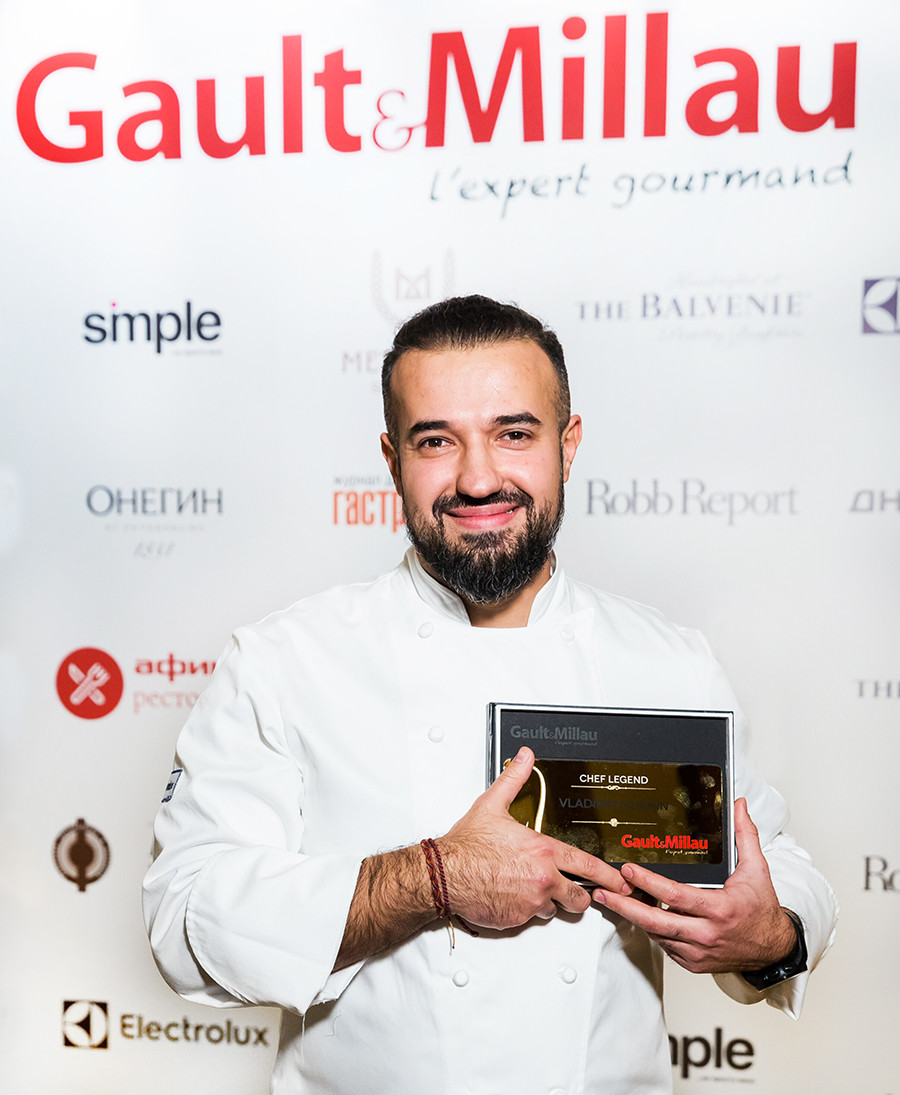 Vladimir Mukhin
Press Service
The Yellow Book recommends: "A stewed veal tongue in a bird cherry blanket served with morel sauce or borsch with fried crucian carp, baked beans and turnip chips. Along with the à la carte menu chef Vladimir Mukhin offers a tasting set of 15 mini-dishes on the basis of seasonal local products". Mukhin won the guide's "Legendary chef" designation.
Smolenskaya ploshchad, 3, "Smolensky passage", 16th floor
Savva
17/20 points / 4 caps
Savva situated in the Metropol Hotel near Red Square, is named after founder and philanthropist Savva Mamontov. Now it works under the supervision of chef Andrey Shmakov, who was selected as "The best chef of the hotel."
"It reminds you of a theater or a personal story where fresh seasonal products and vegetarian options act as protagonists," Gault & Millau say. "Baked crab with asparagus, which has a well-balanced heat and texture, deserves special attention. Perfectly-cooked pelmeni (Russian dumplings) made from duck which have a crispy crust reminds you of a successful hunt. "
Teatralny proyezd, 2
Selfie
17/20 points / 4 caps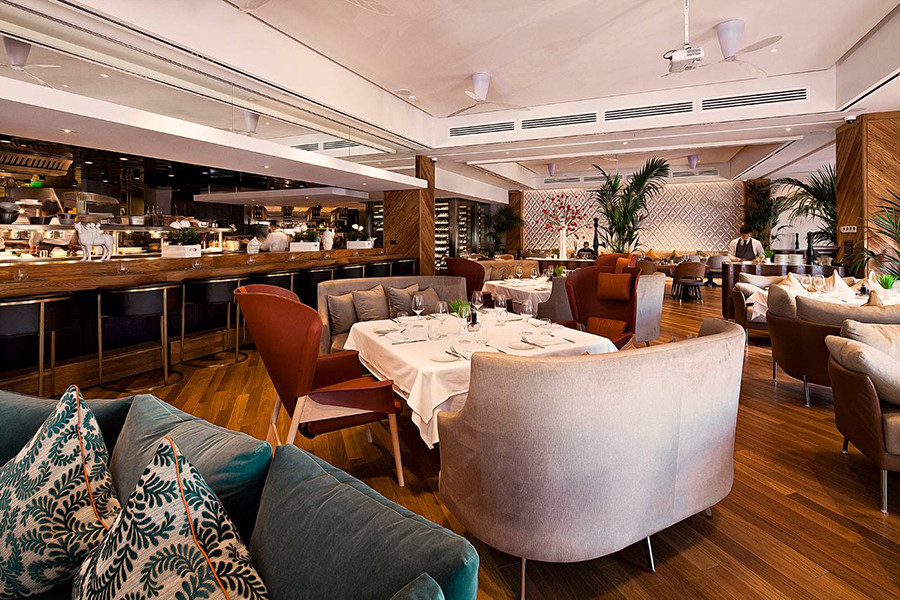 The restaurant of Anatoly Kazakov ("Chef of the year") is recommended by the Yellow Book because of its interest in local products. "Only national ingredients such as Kursk pork, Murmansk halibut, Bryansk veal, Tver asparagus and Crimean truffle are used in the making of modern, in-house meals ... The menu of "Selfie"includes products from 15 regions of Russia as well as other countries."
Novinsky bulvar, 31, "Novinsky passage", 2nd floor
Among others, experts highly appreciated the gastronomic skills of Timur Abuzyarov, Wine Religion's chef. He won the "Young Talent" section. Gault & Millau recommends paying attention to its ice-cream and selection of Burgundy wines.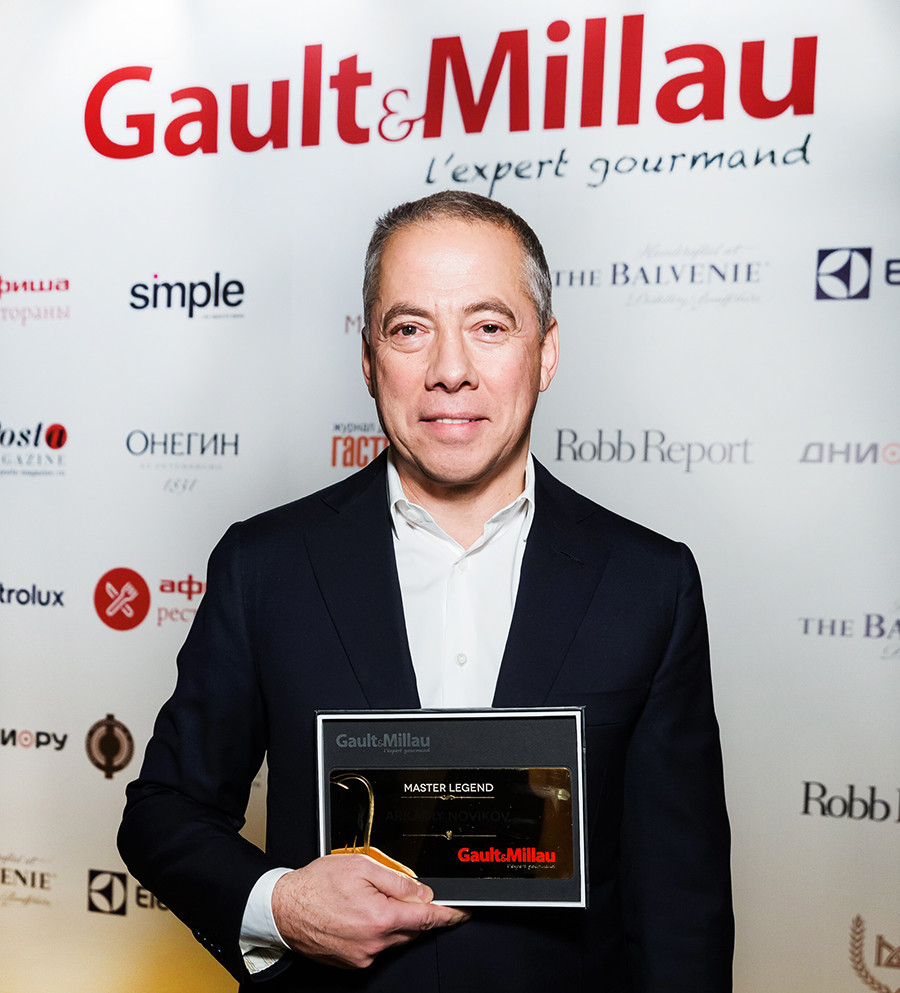 Arkady Novikov
Press Service
Arkady Novikov won the "Legendary master" category. He has restaurants in Moscow (for example, Novikov Restaurant & Bar with Asian cuisine) and London.
A bistro in the French style with the pleasant female name Géraldine, is judged "Opening of the Year". Its chef Igor Kotov offers a fusion of French and Italian culinary traditions.
Among 80 pop-up establishments marked by the experts from Gault & Millau, we recommend pizzeria and burger bar Bro&N, gastro bistro Tehnikum, and Georgian fast-food bistro Vai me.
The Yellow Book also mentions several bars. For example, Moskovsky Bar where you should go to try cocktails with unusual taste and authentic names: the Moskovsky Mule, the White Russky or the Trans-Siberian Express.
Another interesting place to drink on Friday night is Onegin Ice Bar on the 85th floor of the OKO tower, which is Europe's highest altitude bar. Experts advise it if you're looking for the mysterious Russian soul and the real Russian winter. That is, of course, if the weather outside is not enough for you. To keep you warm at minus fifteen degrees be sure to pick up a genuine fur coat at the entrance. Yes, it's not the best place for animal rights activists, but special sets with vodka and caviar will make everyone happier.
If using any of Russia Beyond's content, partly or in full, always provide an active hyperlink to the original material.