How a hangover remedy became a savory ingredient for cookie dough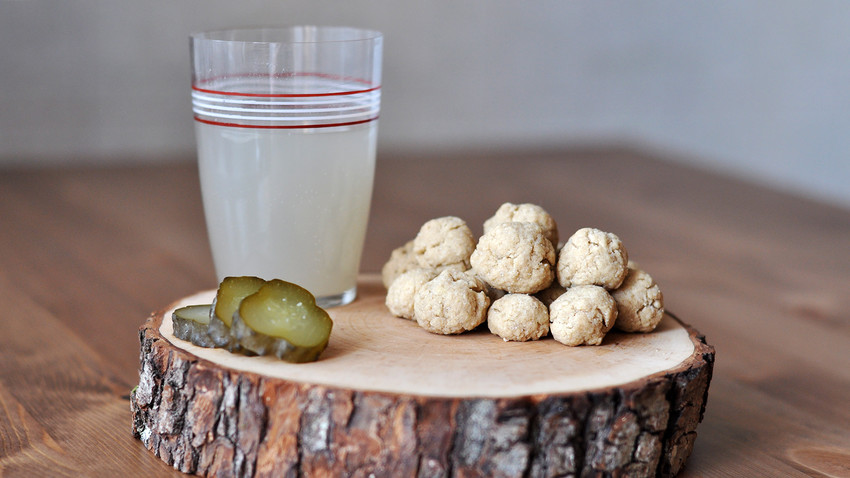 Cookies with the cucumber brine are light, crispy, and unexpectedly sweet - and completely vegan.
What could be simpler than making cookie dough? Nevertheless, many people putting the ingredients together for the first time run into difficulties. The dough can turn out too sticky or too loose, it might be rolled badly and fail to rise in the oven. In the quest to make the perfect dough countless recipes have been created: in addition to flour, yeast, eggs, butter, and dairy products have been added to make buttery, delicious cookies. In Russia, however, cooks turn to more unusual ingredients for baking.
Take, for example, sugar cookies with mayonnaise. Families have been baking this dessert since the Soviet times. Mayonnaise makes the dough light and airy, and the cookies turn out crisp and keep fresh for a long time. Of course, it's better to use homemade mayonnaise. (Read more about it here.)
But what about pickle brine? Yes, brine from cucumbers...Actually, this liquid is usually used to relieve a hangover. That's why it's hard to believe that this salty water is a very useful ingredient for cookies. It's easy to imagine adding this ingredient when cooking something spicy. So, if you want to make crackers, you can use brine instead of water. The salt, spices, and vinegar will give your cookies an interesting taste. And of course, this way of cooking helps to utilize the brine (as you remember, Russians rarely throw anything out). This is how you can make a tasty snack an also rationalize ingredients.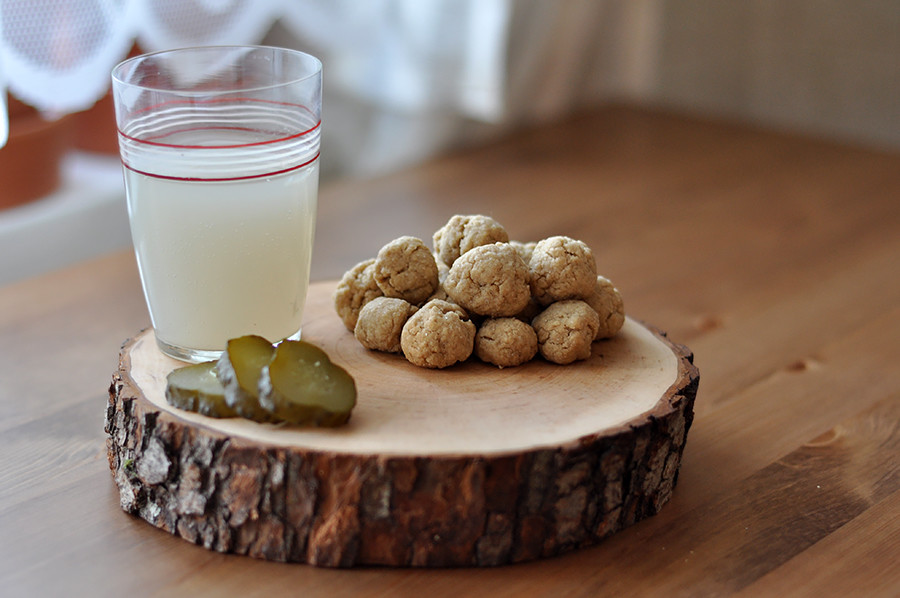 The recipe for these cookies made from pastry and brine dates back to the Soviet Union - it's very unusual because the cookies are really sweet you don't taste the salt and vinegar at all. Secondly, they are completely vegan: The dough consists only of flour (you can use whole grain flour), olive oil, sugar (brown is better), and brine from cucumbers, tomatoes, or even olives. These cookies are also good for the Orthodox Lenten. Thirdly: It only takes only 15 minutes to cook them. So let's start.
Ingredients: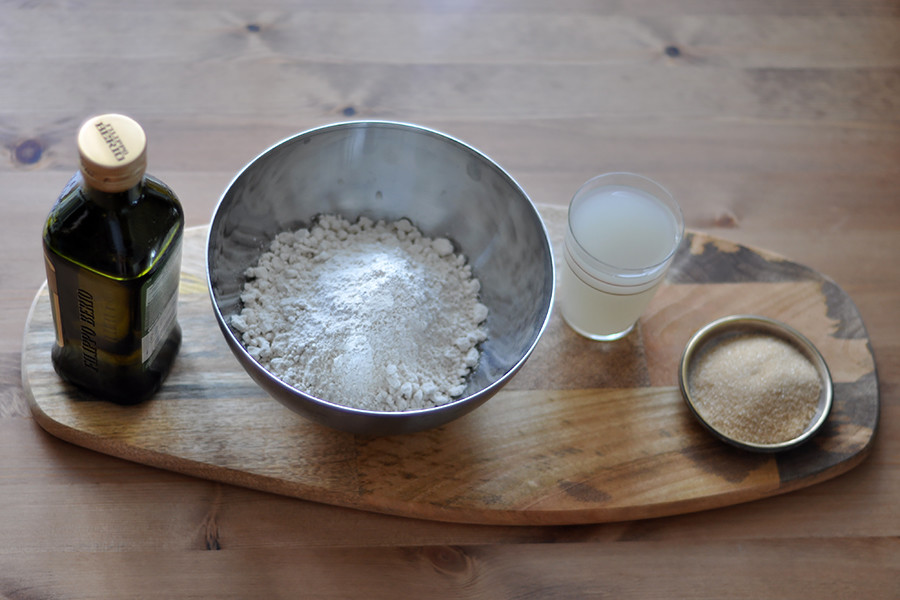 Daria Sokolova
10 tbsp of brine
10 tbsp of vegetable or olive oil
7 tbsp of sugar
2 cups of flour
Vanilla to taste
Cooking: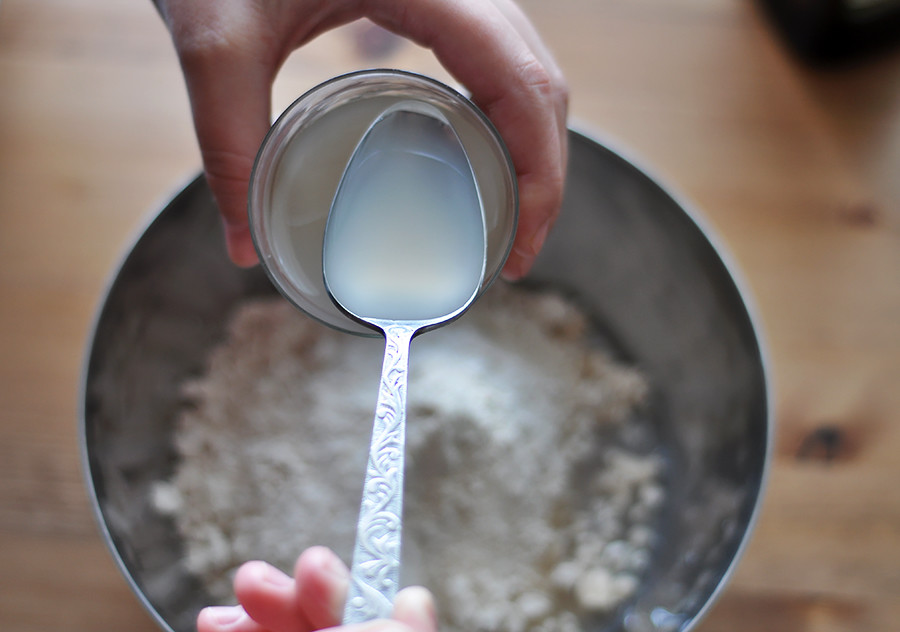 Daria Sokolova
- Mix all ingredients; add 0.5 tsp of baking soda. Add more oil if needed.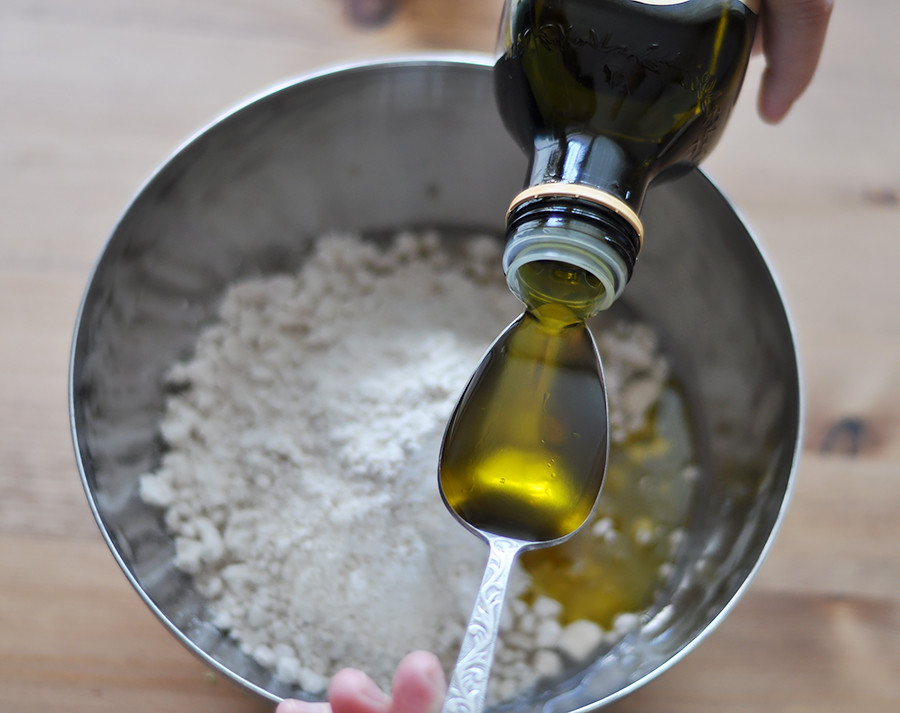 Daria Sokolova
- The dough should be dense and not stick to your hands.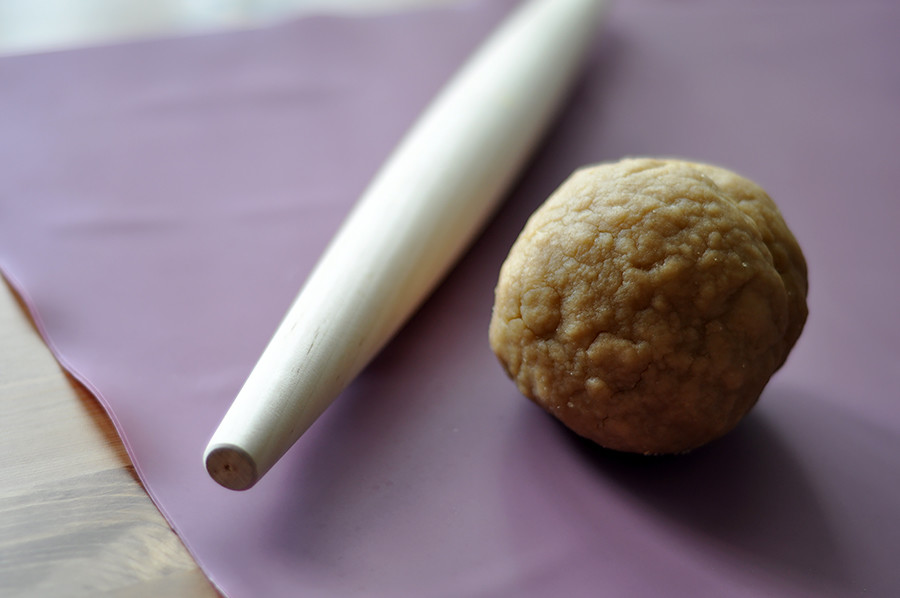 Daria Sokolova
- Take a rolling pin and roll out the dough. It should be not too thin, about 0.5 centimeters. You can make any form of cookies you want, for example, cut small rhombuses with a knife or circles with a glass.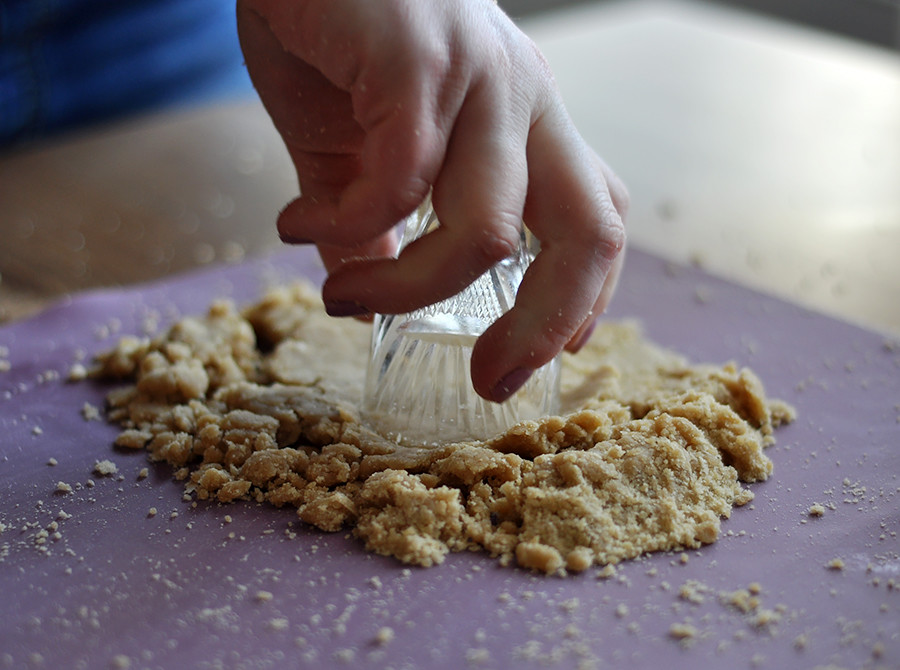 Daria Sokolova
- Heat the oven to 180 °C. Put you cookies on a baking sheet and cook for 15 minutes.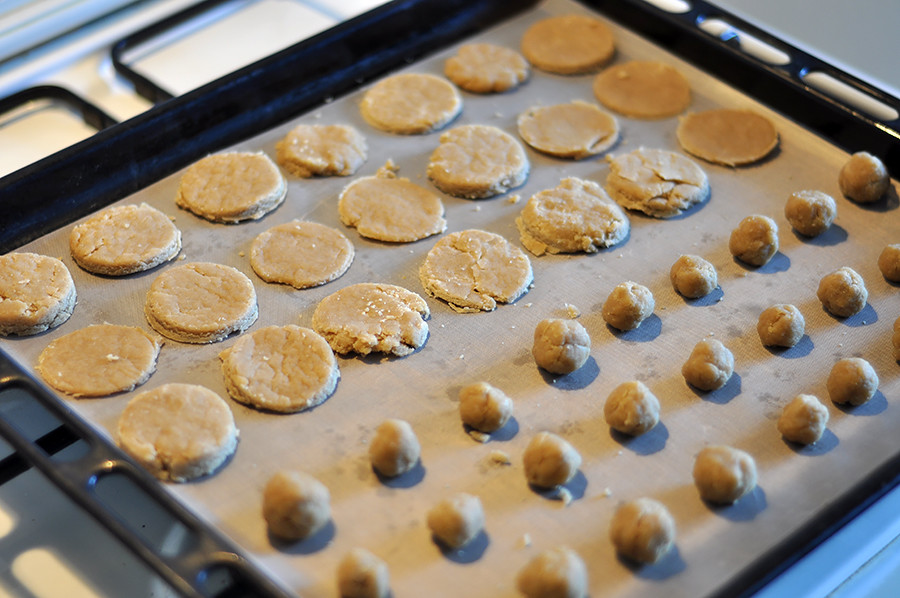 Daria Sokolova
- Top the cookies with sugar powder and priyatnogoappetita!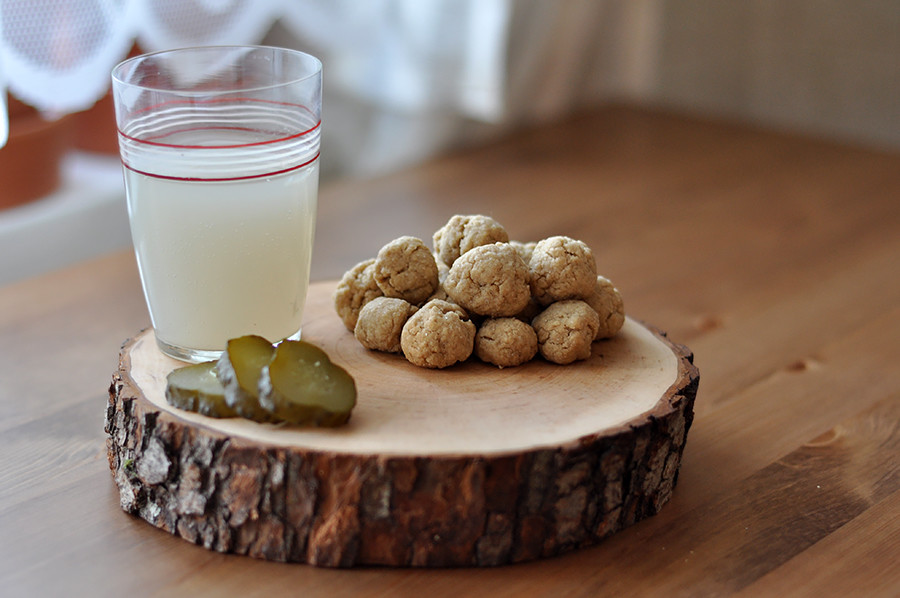 Daria Sokolova
If using any of Russia Beyond's content, partly or in full, always provide an active hyperlink to the original material.