Want a healthy and light dessert? Bake tvorozhnik. But first, find the real key ingredient.
Russia is a paradise for dairy food lovers, with tvorog enjoying immense popularity. Some translate this word as "curd," while others refer to it as "cottage cheese." So, what's the real Russian tvorog? Let's take a look.
The many faces of tvorog
If you want to find an analogue abroad for Russian tvorog, then that's only possible in a Russian shop where tvorog is made without sugar and salt, and has a granular structure. The two most common types of tvorog are sold in solid blocks or crumbled in packages. The classic form should consist only of milk and ferment. The word itself has a common root with the Russian verb "to create" (tvorit); in this case, meaning "created dairy."
The product, which is usually translated as cottage cheese, looks like Russian "homemade cheese" - a crumbly granular masswith a salty taste. There's also an unsalted cottage cheese in blocks, with cream and jam usually added. Soft tvorog, which is similar to quark or curd, is also made with cream, but it's not granular and crumbled. If you add raisins and sugar, then you get a curd mass that's used for pastry fillings, or eaten by the spoonful. Russians also make glazed bite-sized pieces from this mass, a favorite treat for children.
Tvorog is very healthy, and contains calcium, magnesium, iron, vitamins and no lactose. Russian cuisine has many recipes with tvorog, especially due to its short shelf life. Homemade tvorog keeps for only 72 hours, while that bought in stores keeps for no more than two weeks.
Just bake it!
Classic tvorog is often a key ingredient in baking, and there are two very popular dishes that use tvorog: 1) syrniki, which derives from syr, ("cheese"); and 2) zapekanka, which derives from the word for "baked."
There's an interesting theory about why tvorog is referred to as a cheese. In ancient Slavic languages the word for cheese was the same for both cheese and tvorog. Strictly speaking, tvorog is a "preparation for cheese," and if left under pressure it turns into cheese in the modern sense of the word. In today's Russian language, these products, of course, have different words, but in other Slavic languages, such as Serbian and Ukrainian, the ancient word remains. Actually, the names of some Russian dishes made with tvorog are still referred to as "cheeses," such as "syrniki."
Tvorog is also the basis of sweet fillings and topping, for example, the popular "sochen," or "sochnik" cookies, which are biscuits with sweet tvorog inside. Also, open round vatrushki pies, where tvorog is added to the dough and cream. Also, tvorog one can be used to bake delicious and delicate cakes.
Tvorozhnik: Cheesecake, Russian style
The cake known as tvorozhnik consists of tvorog and a thin shortcake pastry (in some recipes it's baked without it). Similar recipes can be found in German cuisine (Käsekuchen), French (gâteau aufromage blanc) and American (cheesecake). Interesting fact: In Germany, a chocolate-based cottage cheese cake decorated with pieces of dough is for some reason called "Russian." Moreover, the Russian version uses classic tvorog, while in foreign recipes they use soft cheese (quark, or Philadelphia). The cake's recipe calls for a small baking dish of 20-24 cm in diameter.
Ingredients: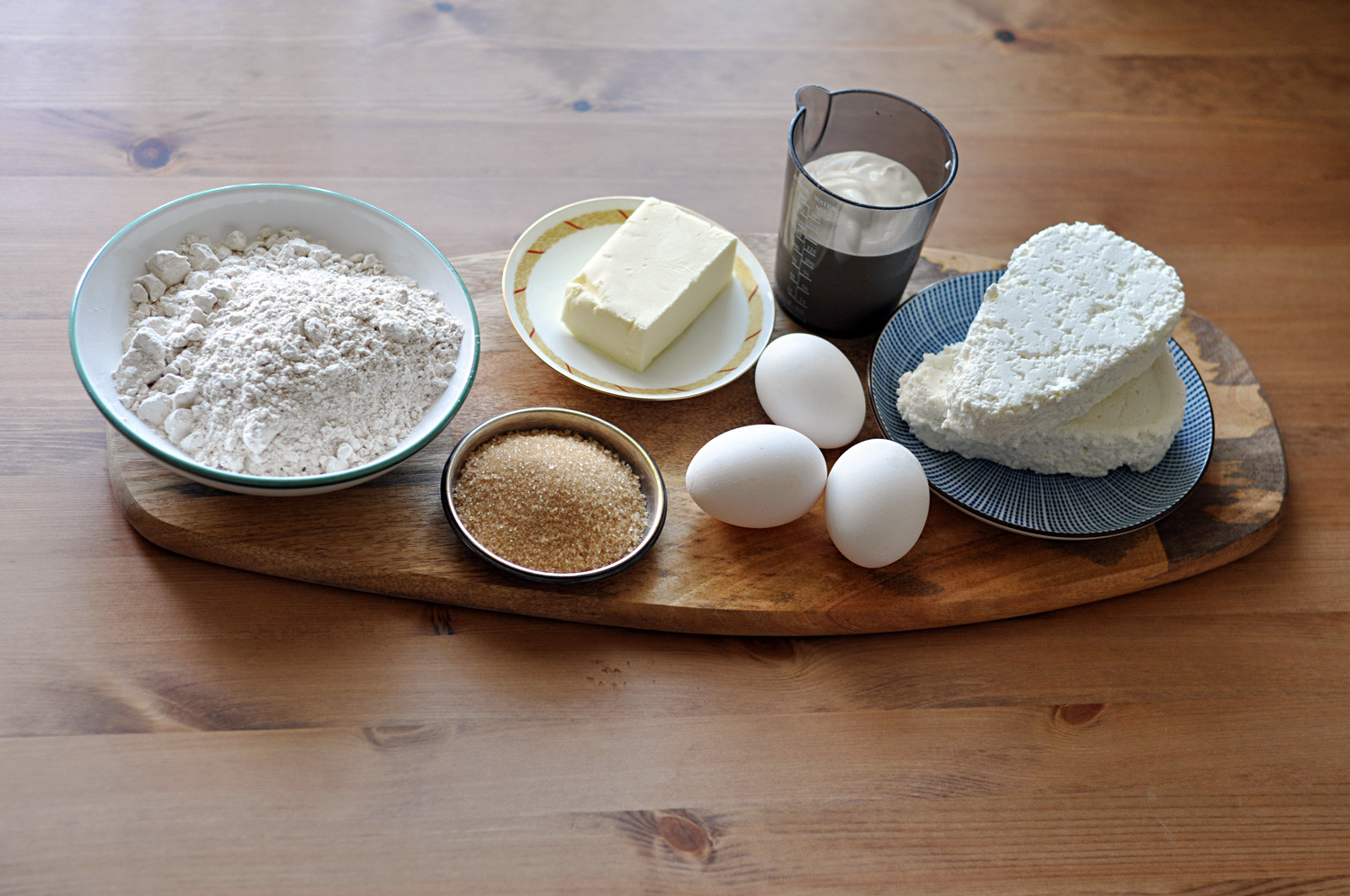 For the dough:
Butter – 80 g
Flour – 160 g
1 egg
1 tbs of sugar
Baking powder
For the filling:
Tvorog – 400 g
Cream 20% fat – 160 g
Sugar – 4 tbs
2 eggs
Starch – 1 tbs
Cooking:
1. Mix the chilled butter and flour, kneading the butter with your hands. Add baking powder, sugar, egg and knead the dough. It should be plastic and not crumble. Leave the dough in a cool place under a towel for 30 minutes.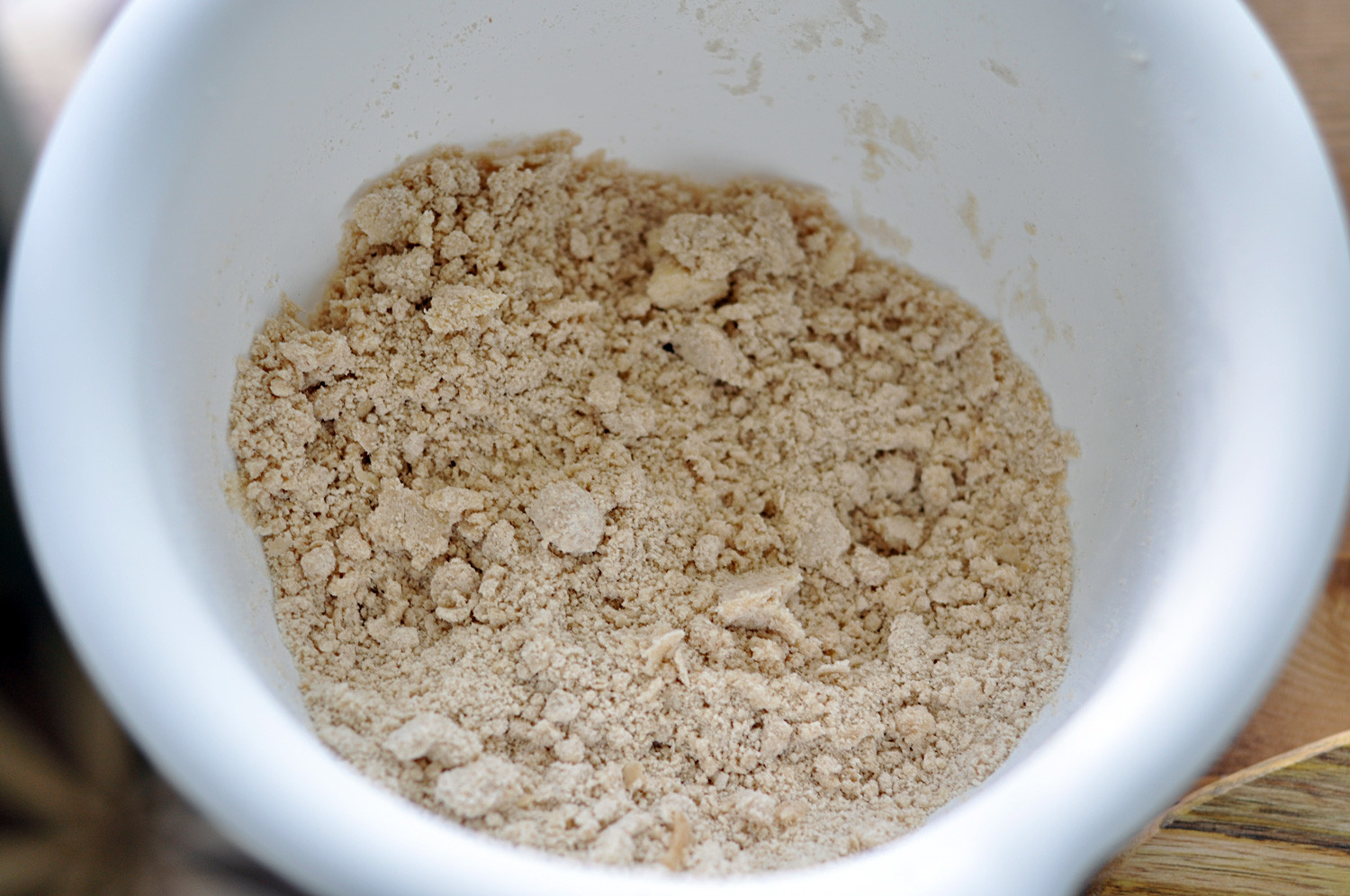 Daria Sokolova
2. Let the dough sit, and make delicious tvorog filling. Separate the yolks from the whites and add sugar. Now, here's the most difficult part – add the tvorog pressed through a sieve. This makes it airy so that it melts in your mouth. Separately, beat the egg whites with a mixer until stable, and gently add to the mass. Add starch and cream to the filling, and mix from top to bottom until it becomes homogeneous.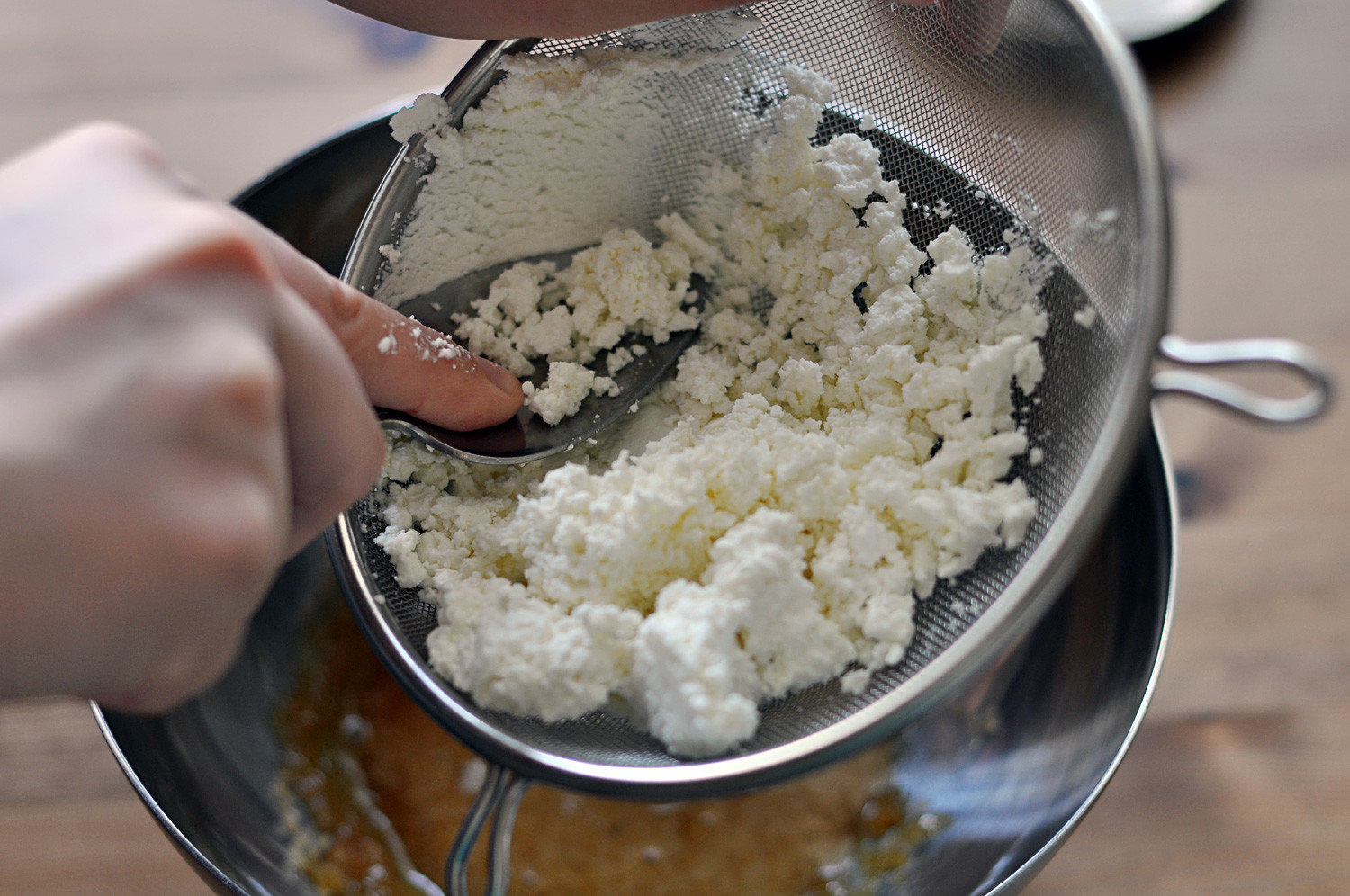 Daria Sokolova
3. The dough is ready, and so take your baking dish, roll out the bottom and form high sides. Ideally, the sides should be at the level of the filling. Add the filling, and put the cake in a preheated 180 degree-oven for 1 hour. In the first 45 minutes do not open the oven. Then, if the cake is almost ready, turn off the oven and leave for a while. It's recommended not to bake for more than one hour because the dough will be too dry.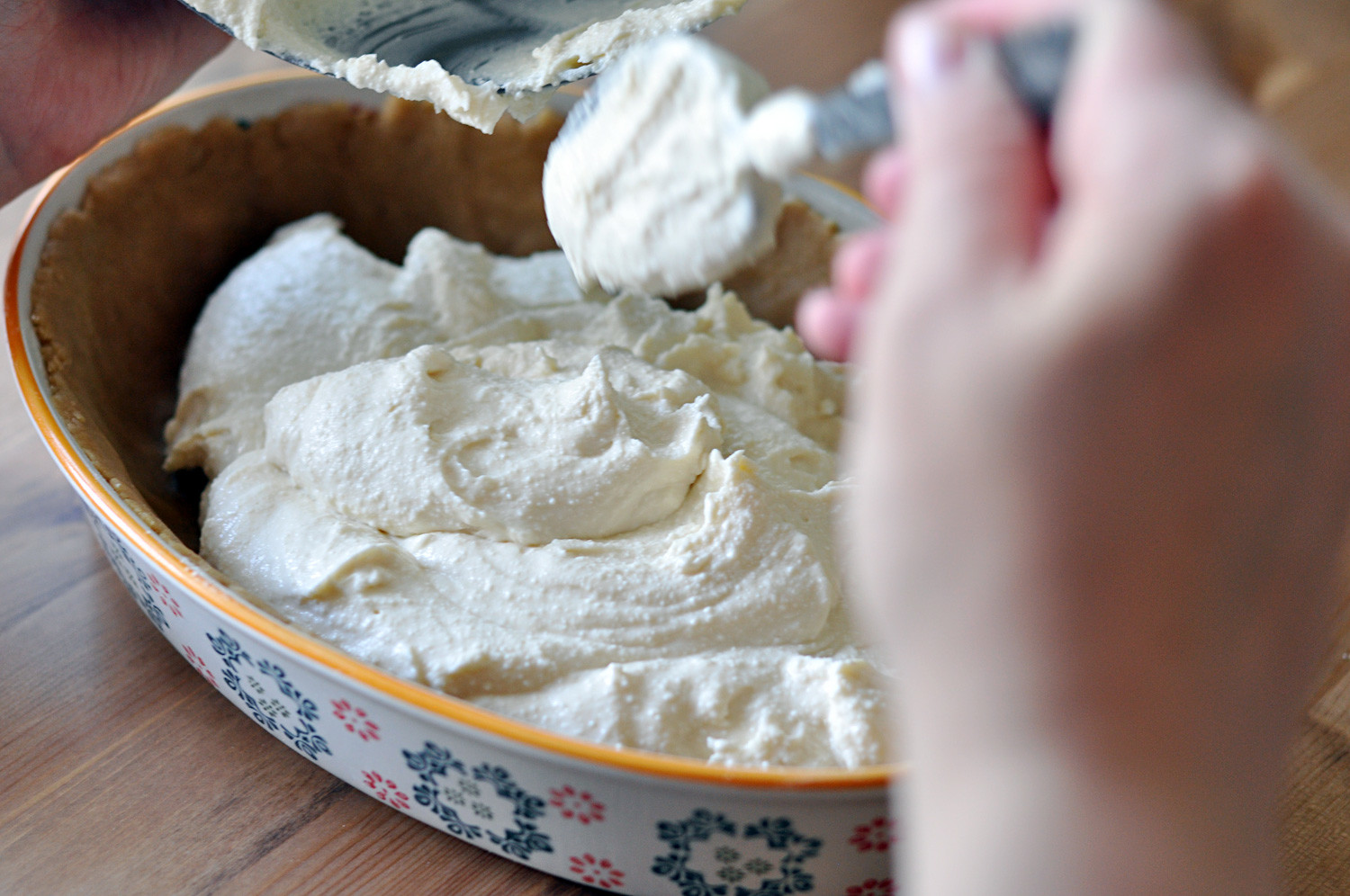 Daria Sokolova
Tvorozhnik should cool slightly, then cut it and serve with jam, berries and sweet sauce. They say it's especially delicious the next day, but we didn't have a chance to find out because we quickly devoured the cake. If you succeed, however, then write us about it in the commentary section below.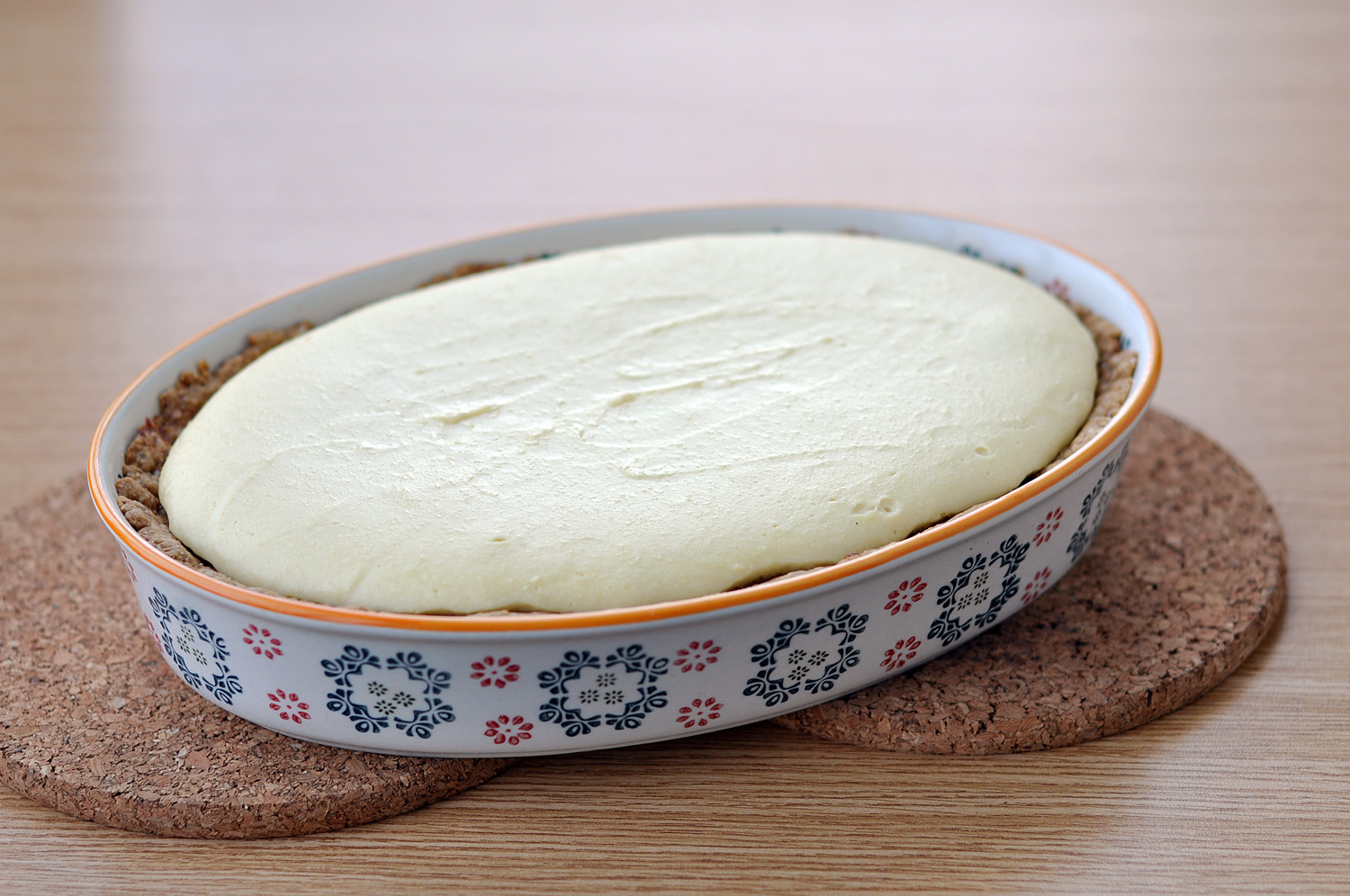 Daria Sokolova
Priyatnogo appetita!
If using any of Russia Beyond's content, partly or in full, always provide an active hyperlink to the original material.