Bite into this Soviet 'time machine': Crunchy waffle tubes stuffed with caramel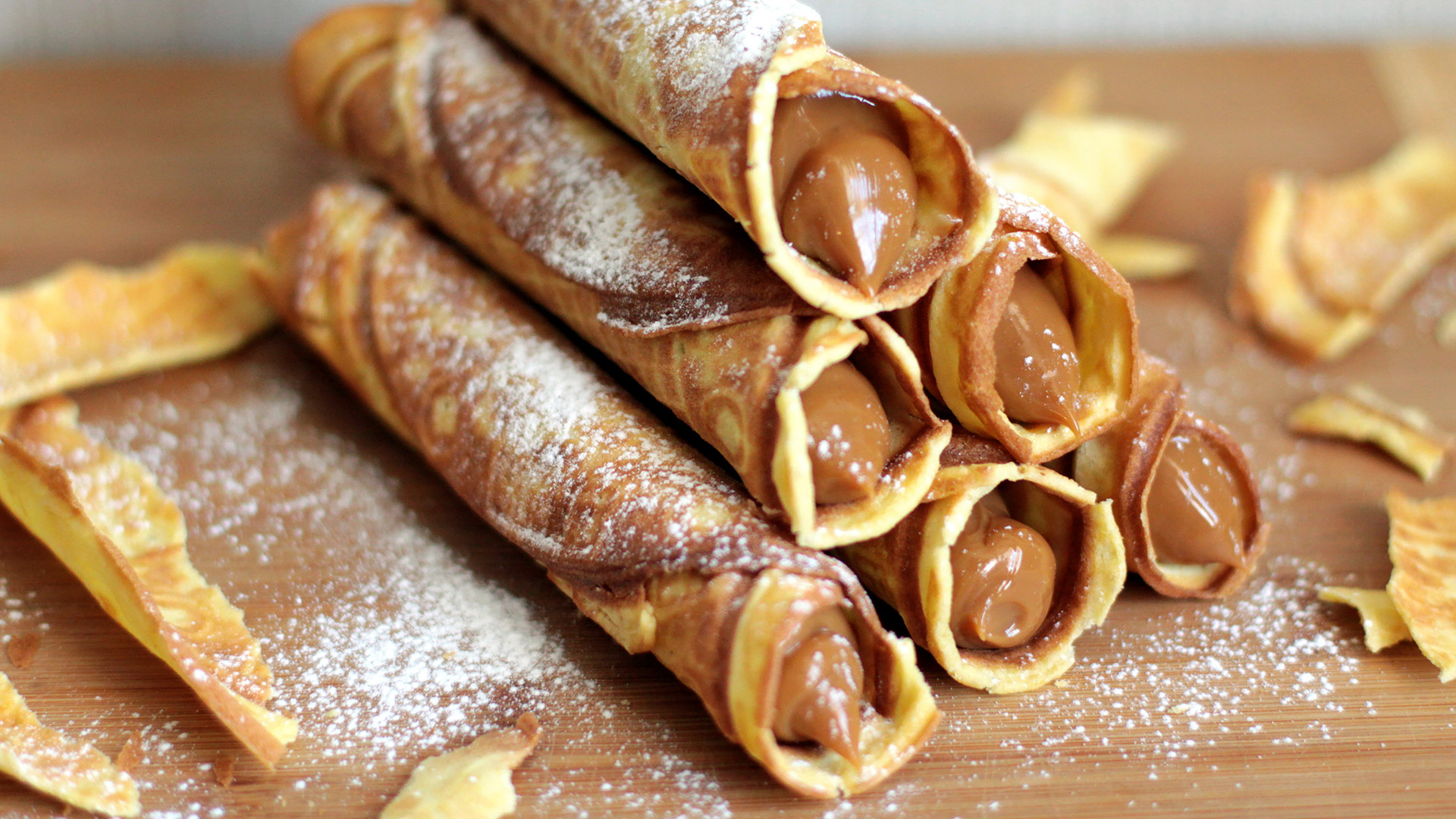 This treat is perhaps the best way to transport a Russian back to his or her childhood. Let's look at how to make good use of the Soviet-style caramel known as 'cooked sweetened condensed milk' in Russia, or dulce de leche in Spanish-speaking countries.
Home-baked pastries are a big thing for our family, and almost all of my favorite treats such as vatrushka, syrniki or pirozhki are made by mom or granny. One tasty delight that I absolutely loved in my childhood days were waffle tubes filled with cooked sweetened condensed milk, (dulce de leche). The only problem was that we never made those tubes at home because neither my mom nor granny had a waffle griddle to make the crunchy thin waffles. It was also difficult to find them in grocery stores and bakeries because if the tubes did appear they sold out in minutes. So, when my granny gifted me a new waffle griddle I was the happiest gal on the planet.
My parents were also big fans of waffle tubes when they were kids in the USSR. Dad says it was one of the most delicious treats out of the countless pastries they could find in the school canteen. Tubes with dulce de leche were rarely on sale, so children were always excited to see waffles generously stuffed with cooked sweetened condensed milk.
The recipe for thin waffles is quite simple, and the basic ingredients can be found in your kitchen. The challenge begins when you try to form the tubes from plain waffles. You can try to make the tubes with your hands, but the best and easiest way is to use something cone-like. I was very lucky to find a wooden pestle among my kitchen utensils – it creates the perfect tubes. You can also use a cotton or silicon glove if you are afraid to burn your fingers. The rest of the process is very easy, so be ready to enjoy these crispy Soviet-era tubes filled with caramel. But first make sure you have a griddle for making thin waffles.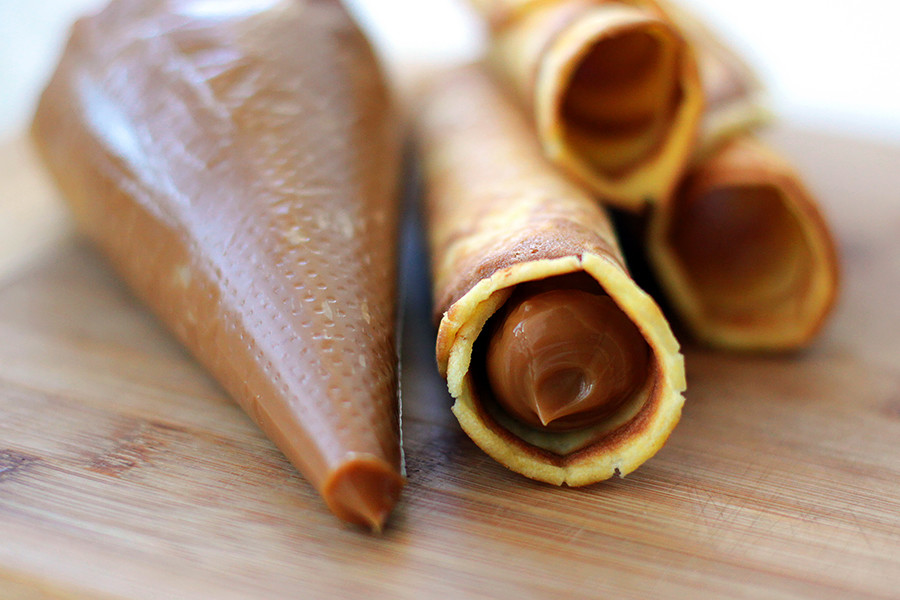 Ingredients:
2 cans cooked condensed milk (dulce de leche);
200 g butter;
180-200 g plain flour;
70 g sugar;
4 large eggs;
1 teaspoon baking powder;
lemon zest from 1 lemon;
a pinch of salt;
1 tablespoon rum or brandy.
Cooking:
Put soft butter in a large bowl and work it with a mixer until it is smooth and white in color. Add sugar, lemon zest and whisk together. Next, add eggs one by one, and continue blending.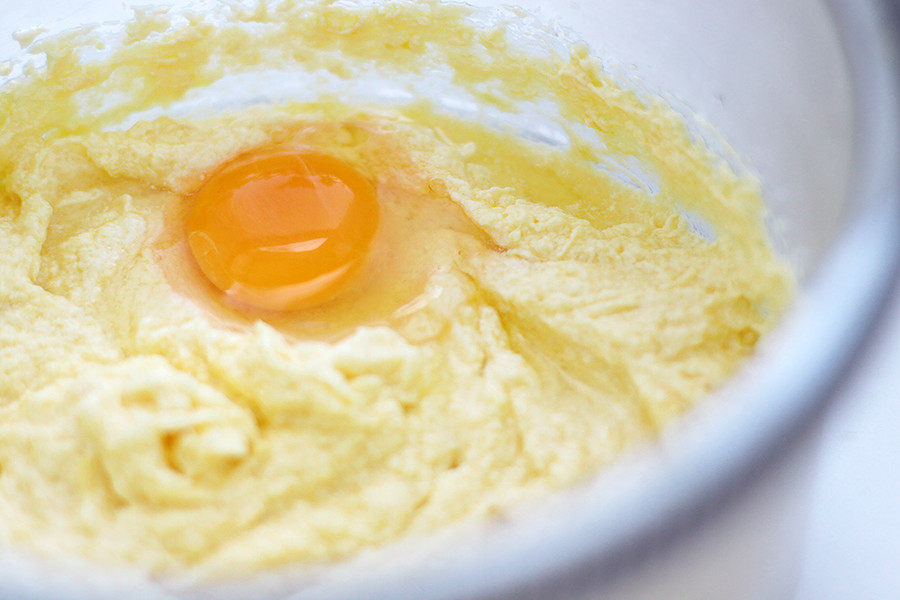 Victoria Drey
Next, gradually add sifted flour with baking powder and salt, and carefully work your butter with a spatula. It should have a runny consistency similar to pancake batter. Add a tablespoon of brandy, then give the mixture a final stir and start baking.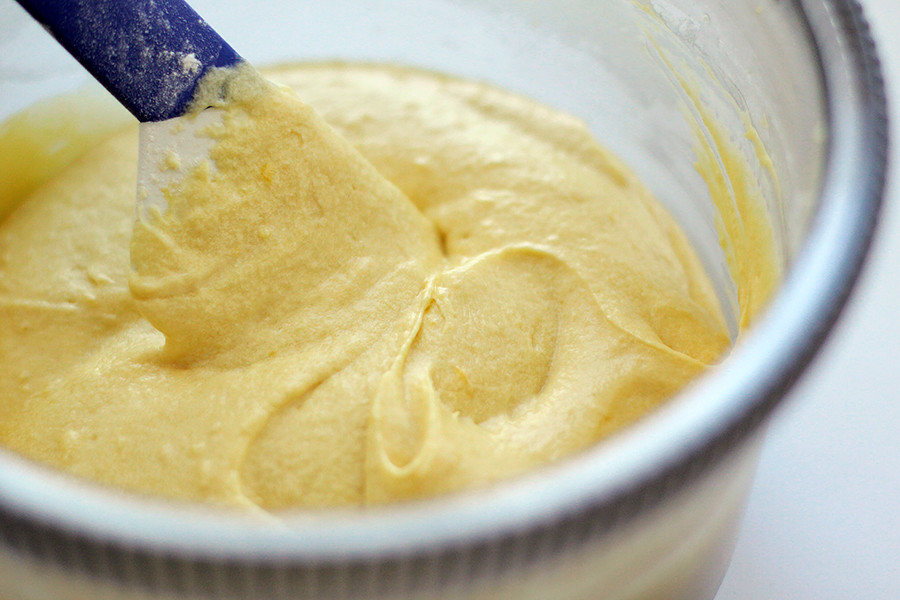 Victoria Drey
Heat the waffle griddle almost to maximum, and put a tablespoon of batter in the middle. Then close the lid. Bake until the waffle is golden-brown on both sides.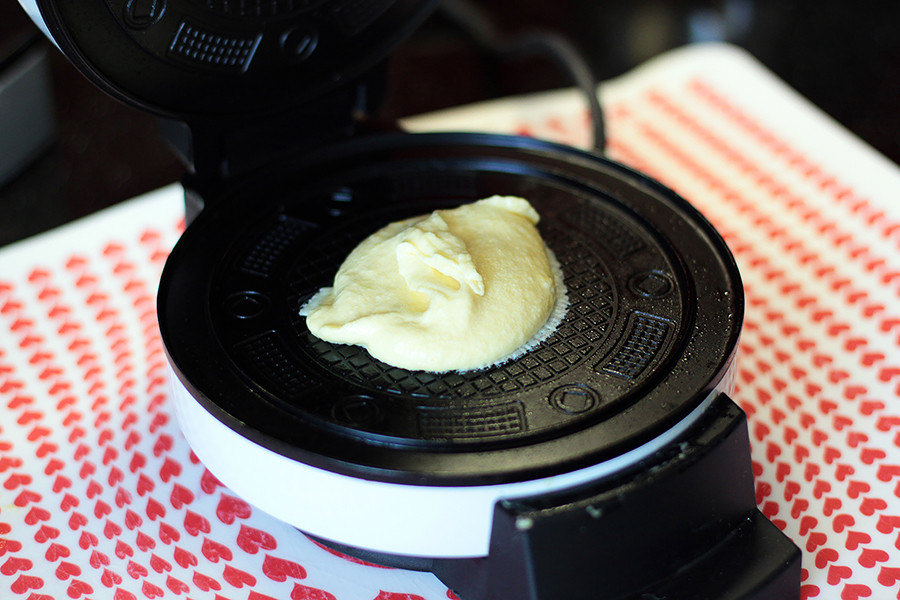 Victoria Drey
Next is the most important step – shaping your waffle into a tube. The key is to work fast: remove the waffle from the griddle, place it on the cooking surface and roll it around the wooden pestle.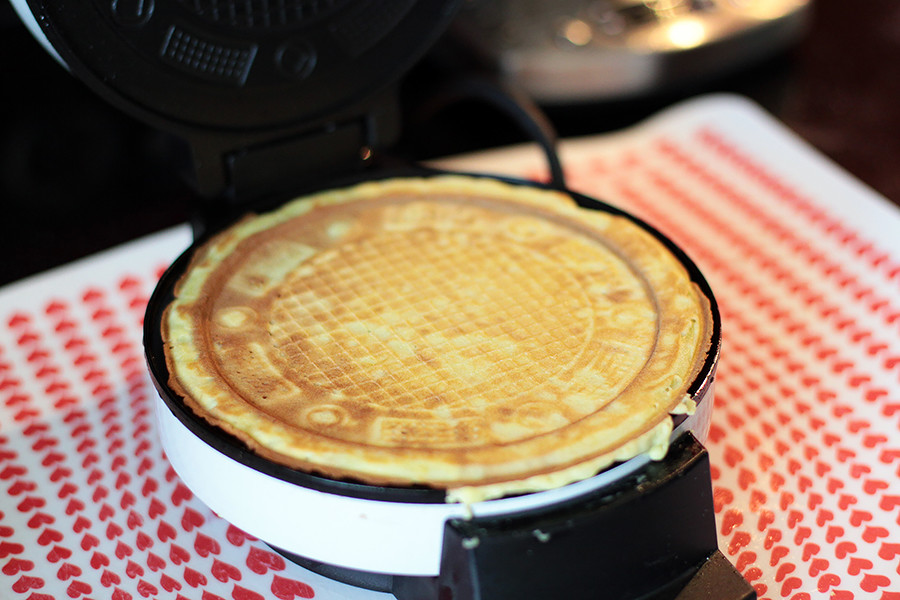 Victoria Drey
The entire process takes just a few seconds, and the waffle becomes crunchy and fragile very quickly. So be careful to catch the moment when the waffle is piping hot and malleable. Prepare the rest of the waffles the same way, and let cool.
Victoria Drey
For the filling, use cooked sweetened condensed milk (dulce de leche). You can also add whipped butter to make the filling more creamy, but I do not usually use it. Cooked condensed milk is so rich that it needs no additional flavor.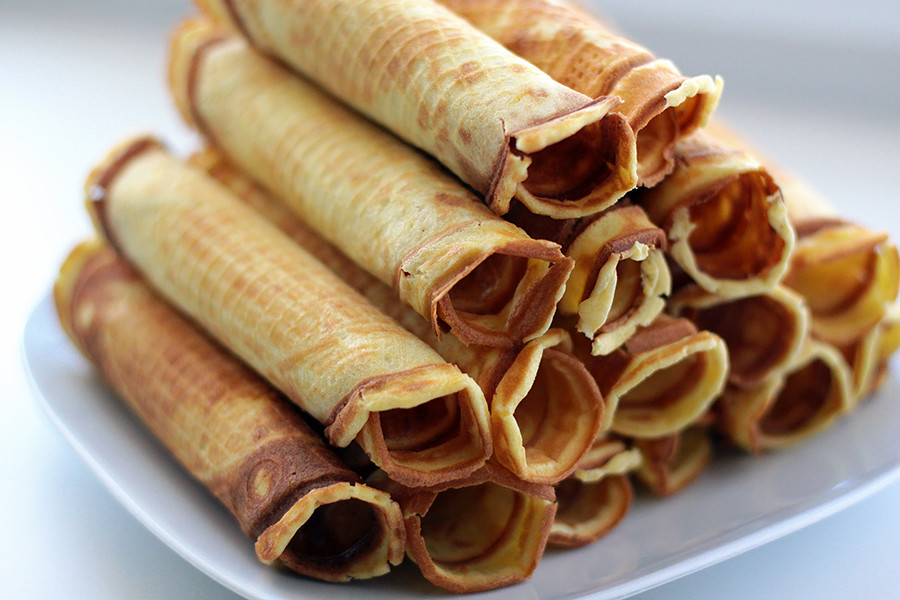 Victoria Drey
When the tubes are completely cool generously fill them with dulce de leche, dust with powdered sugar and enjoy with a cup of strong coffee or espresso. Priyatnogo appetita!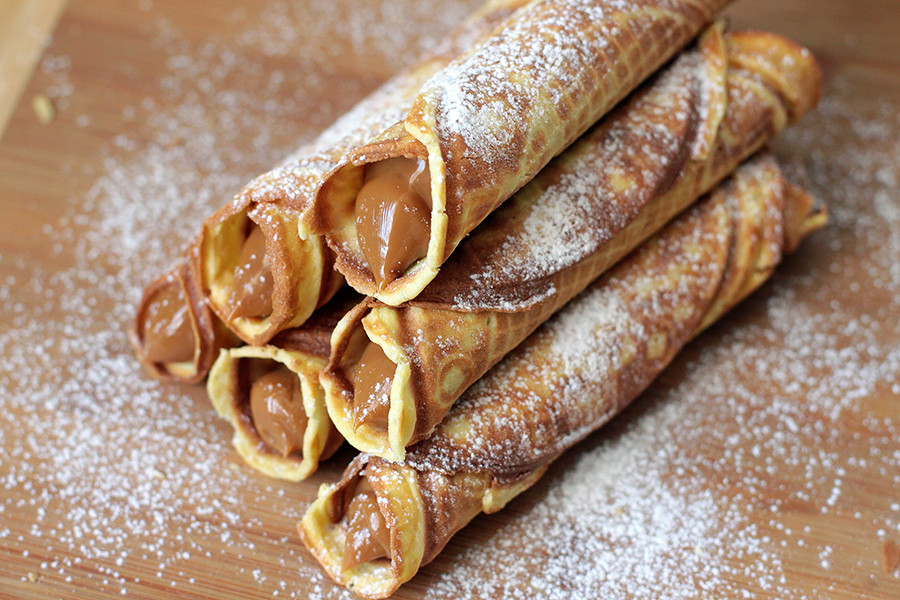 Victoria Drey
Read more: Doughnuts to die for - Russia's tasty cottage cheese 'ponchiki'
If using any of Russia Beyond's content, partly or in full, always provide an active hyperlink to the original material.