Heart-shaped buns that make you fall in love with Russian pastry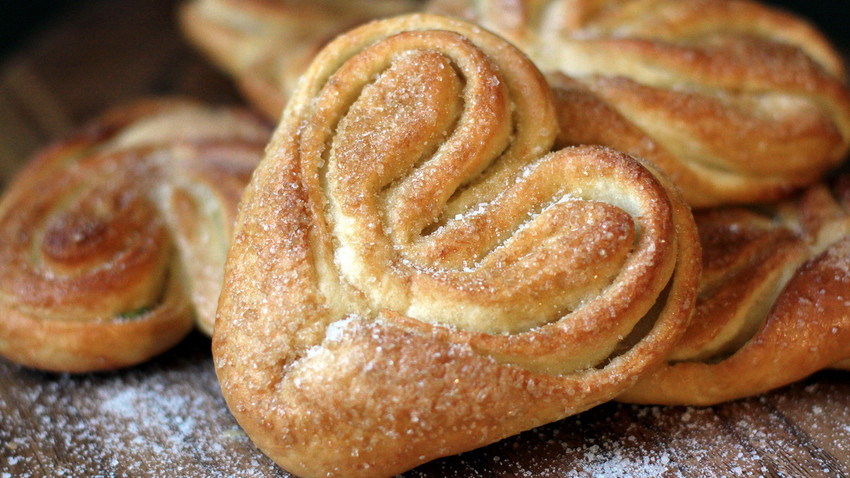 Moscow plyushkas are a nostalgic Soviet specialty that will spice up any breaktime.
If you ask me what I mostly remember from my school days I would say mind blowing algebra classes and Moscow plyushkas. Every single noon recess started with this freshly baked pastry and a glass of milk or tea. I honestly can't imagine a better snack. Each day countless buns were baked in our school canteen and they sold out within minutes.
Basically, any baked goods made of sweet yeasty dough can be called plyushkas. They have been baked in Russia for centuries and come in many shapes and sizes, such as flowers, birds, bows, and so on. The legendary Moscow plyushka in its iconic heart shape was created during Soviet times and is still adored by lots of Russians.
The closest international variation of the Moscow plyushka is a German Franzbrötchen – they both contain roughly the same ingredients and are similar in preparation and shape. The Franzbrötchen is usually made with cinnamon while the Moscow plyushka is generously sprinkled with granulated sugar for a sweet crunchy top. What makes plyushkas so special is their texture, yeasty and deliciously fluffy. Follow this epic Soviet-Russian pastry recipe in your own kitchen - it's easy.
Ingredients:
Cooking:
For the dough mix the warm milk and water in a bowl. Add a tablespoon of sugar and yeast powder, and stir. Here is your ferment – leave it for 20 minutes to let the yeast works its magic. Then add about a half of the melted butter, the remainder of the sugar, and a pinch of salt into the mixture. Whisk an egg and add three teaspoons of egg wash.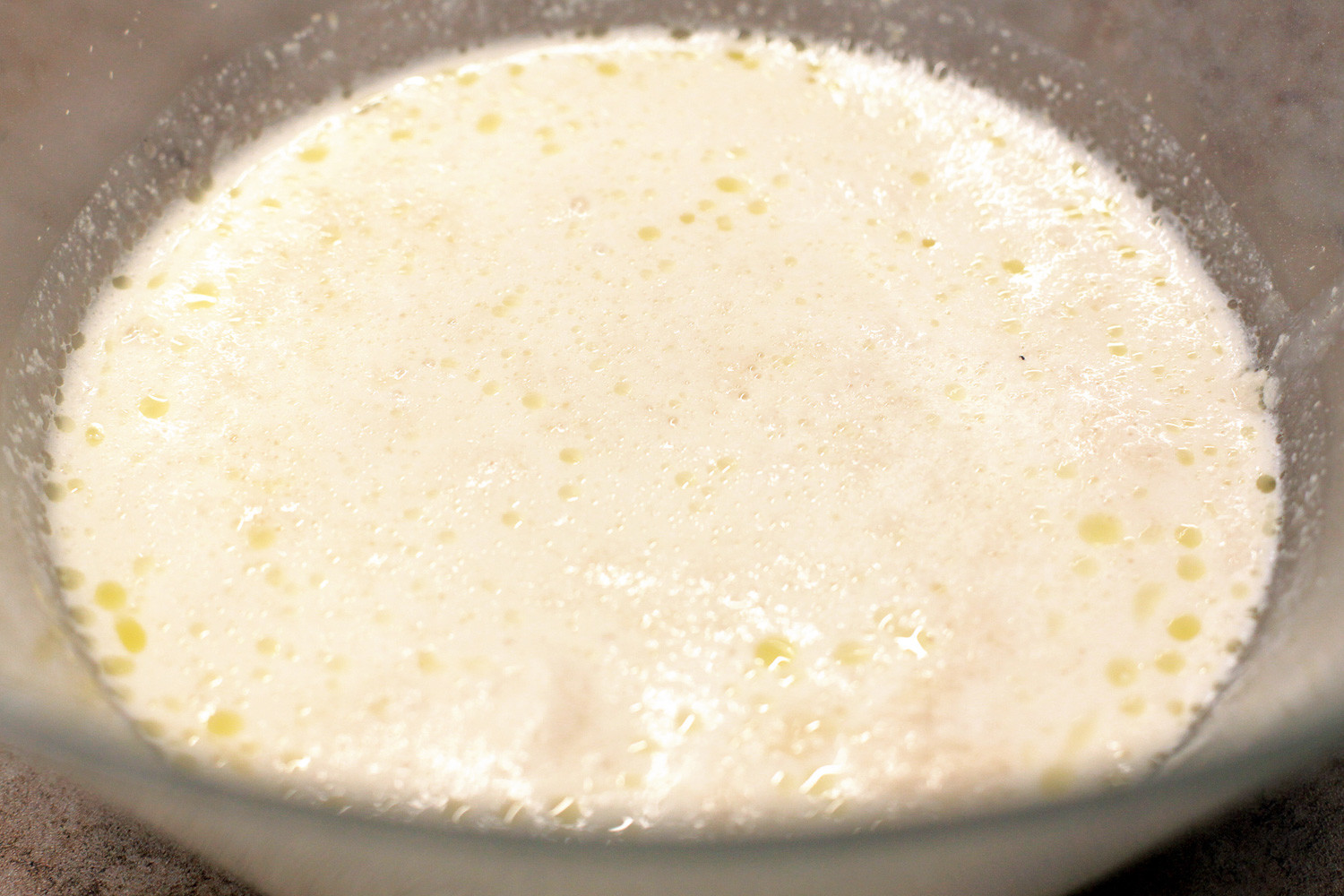 Now it's time to knead the dough. Add more flour if it's too watery but don't make it too thick. Place the dough in a clear bowl, cover with cling film, and leave in a warm place for one hour or so until the dough doubles in size.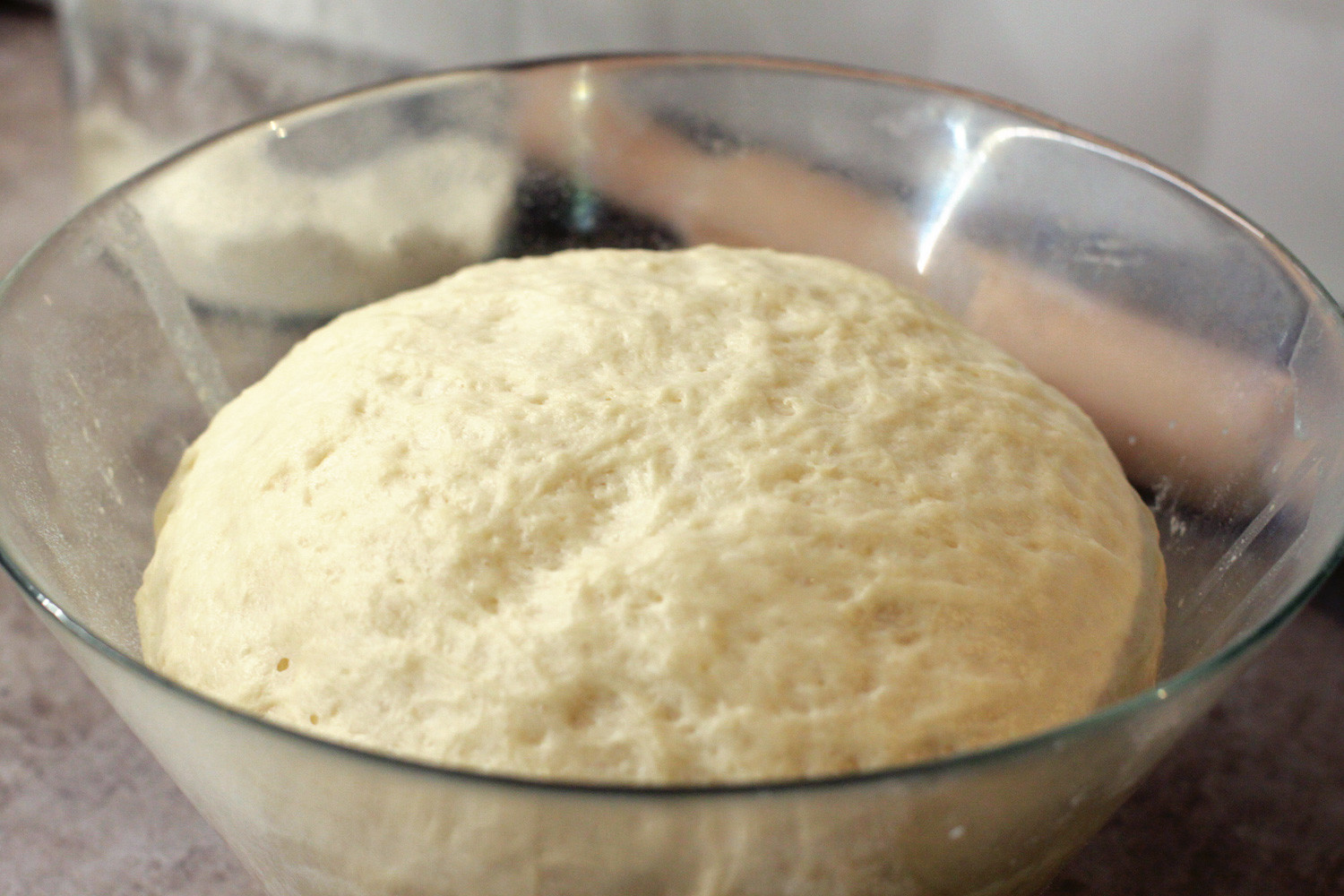 Victoria Drey
Dust your cooking space with some flour and split the dough into 10 pieces. Roll each peace out into a 15 cm-long sheet, butter the surface, and sprinkle with some sugar. Now you have to create the shape of the plyushka: Fold one edge of the sheet and then fold the other with an overlap.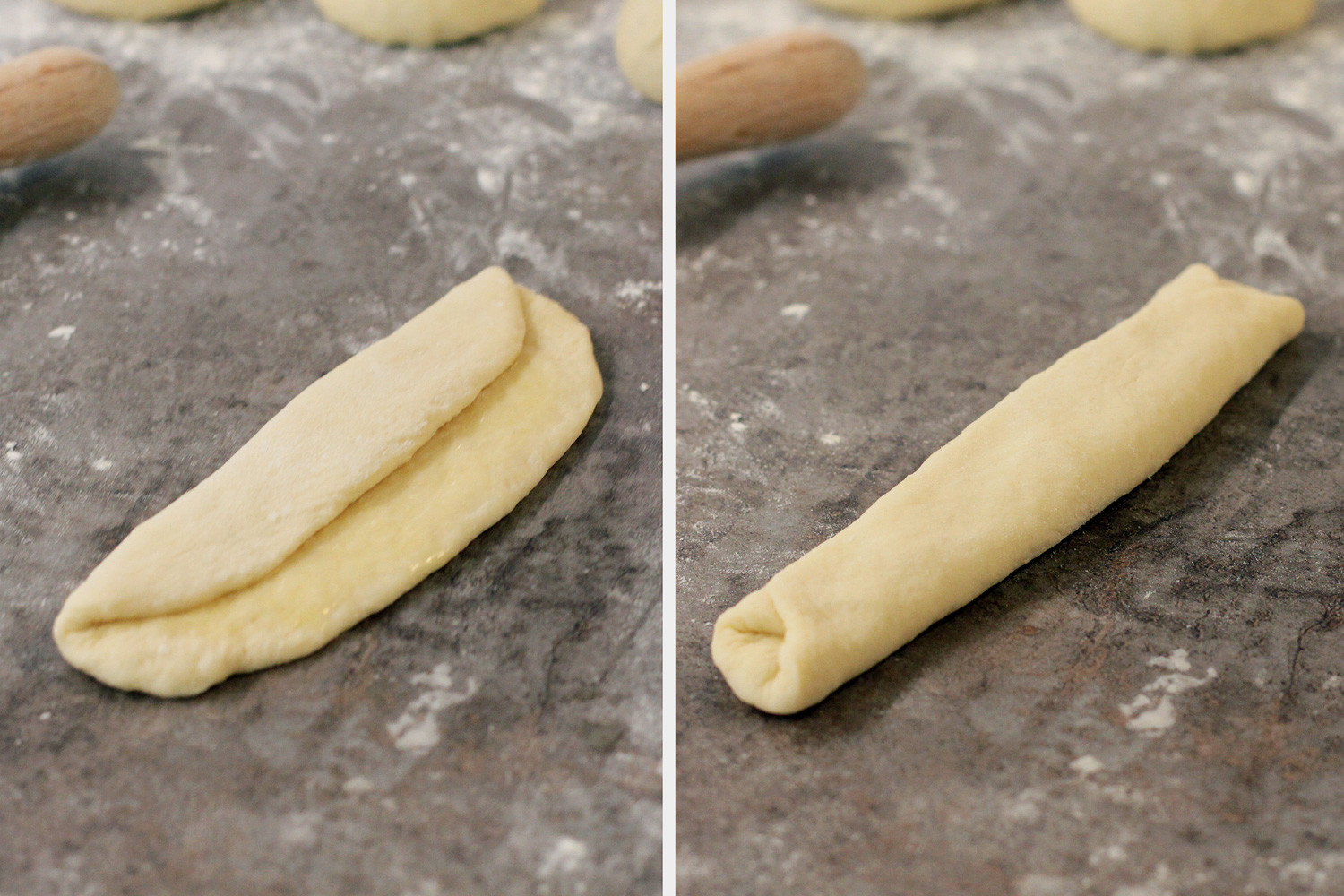 Victoria Drey
Now fold it in two and make a cut halfway. Unfold the split sides of the plyushka and create the desired shape of heart.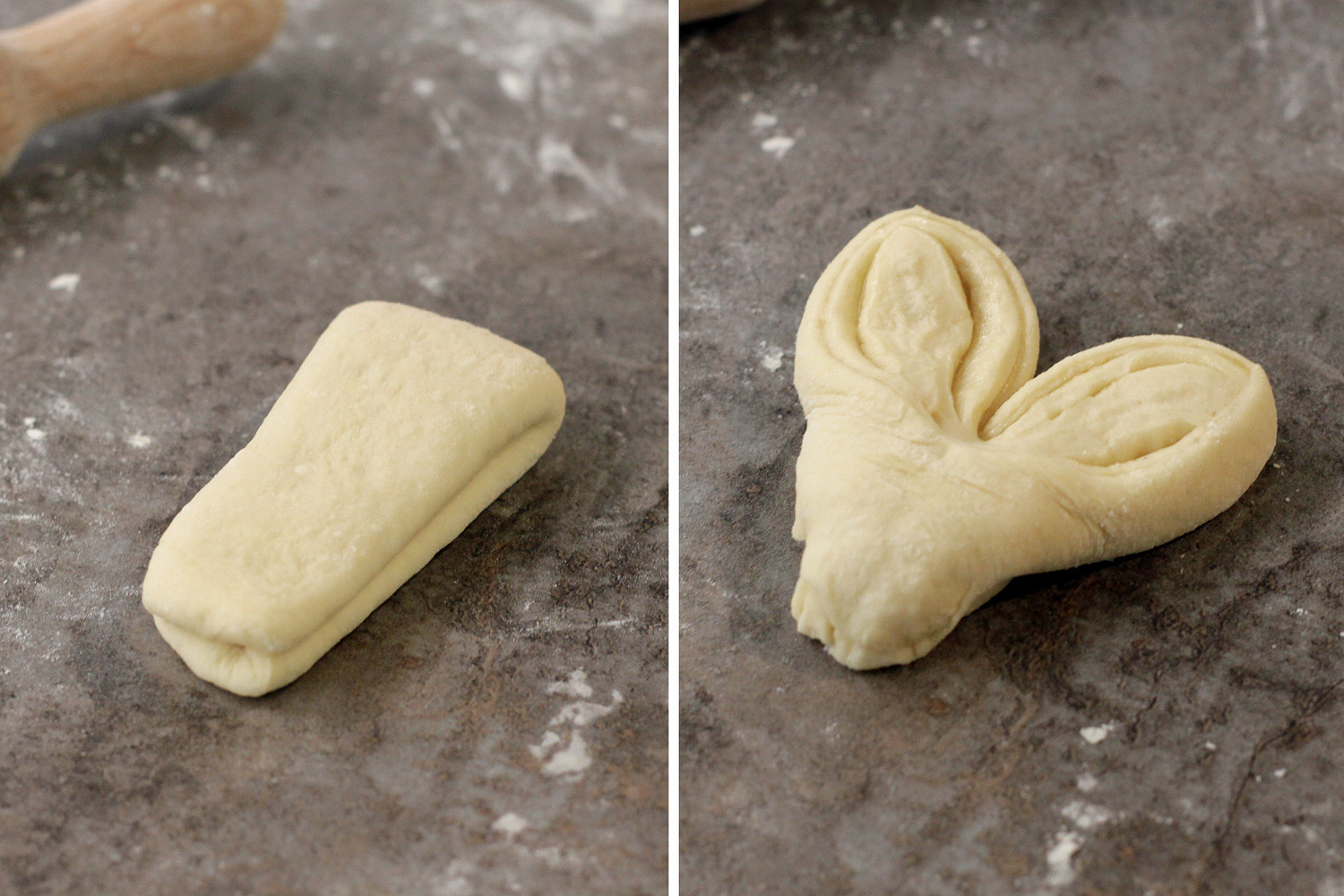 Victoria Drey
Place the buns on a baking sheet with a piece of parchment, cover with a kitchen towel, and leave for 20 minutes so as they increase in size. Then brush the plyushkas with the remaining egg wash and generously sprinkle with granulated sugar once again.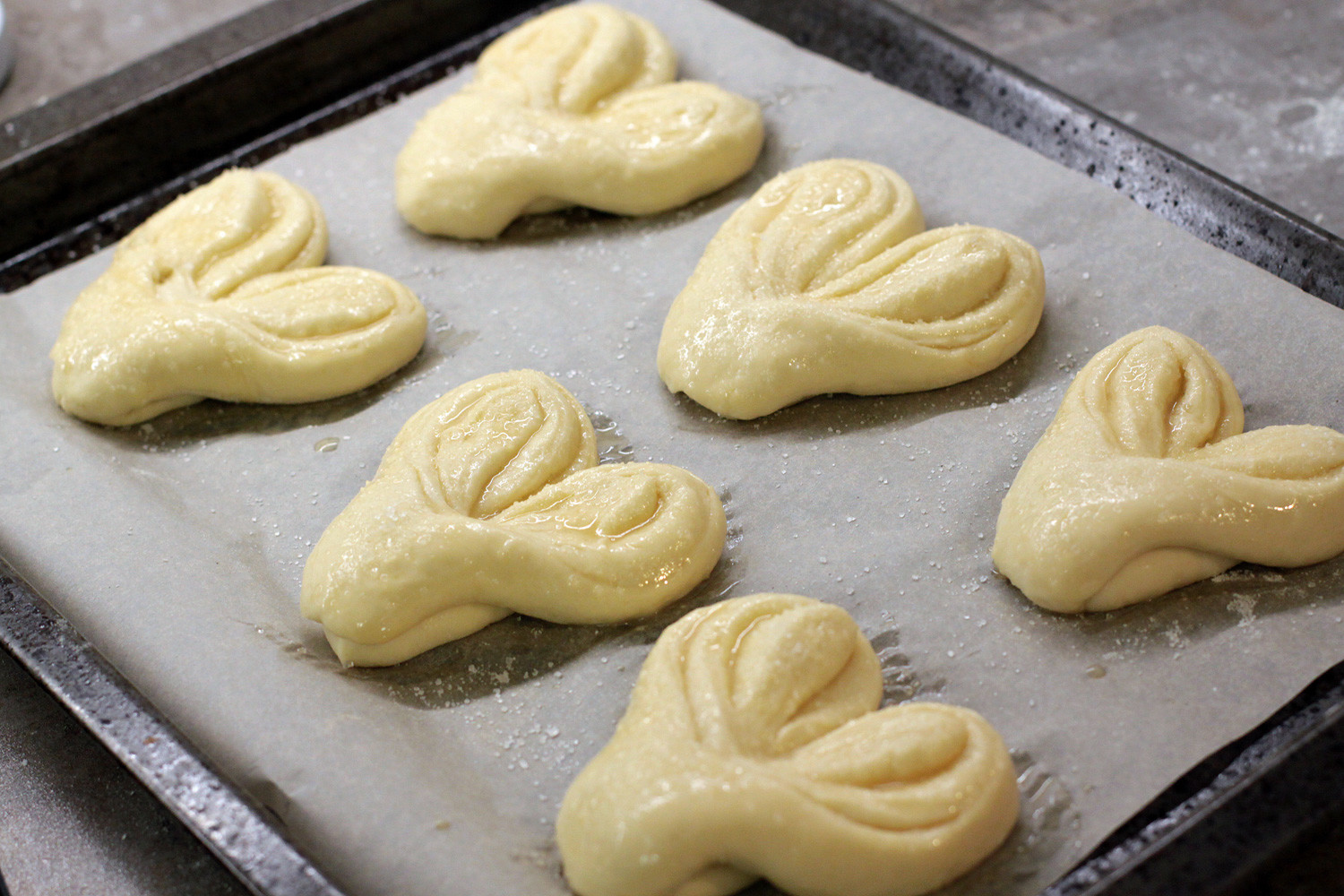 Victoria Drey
Bake for 20-25 minutes at 180 °C until the plyushkas are golden-brown on top. Take them out from the oven, sprinkle with warm water, and allow to rest for 10 minutes. Here are your authentic Moscow plyushkas. Serve them warm with a glass of cold milk.
Priyatnogo appetita!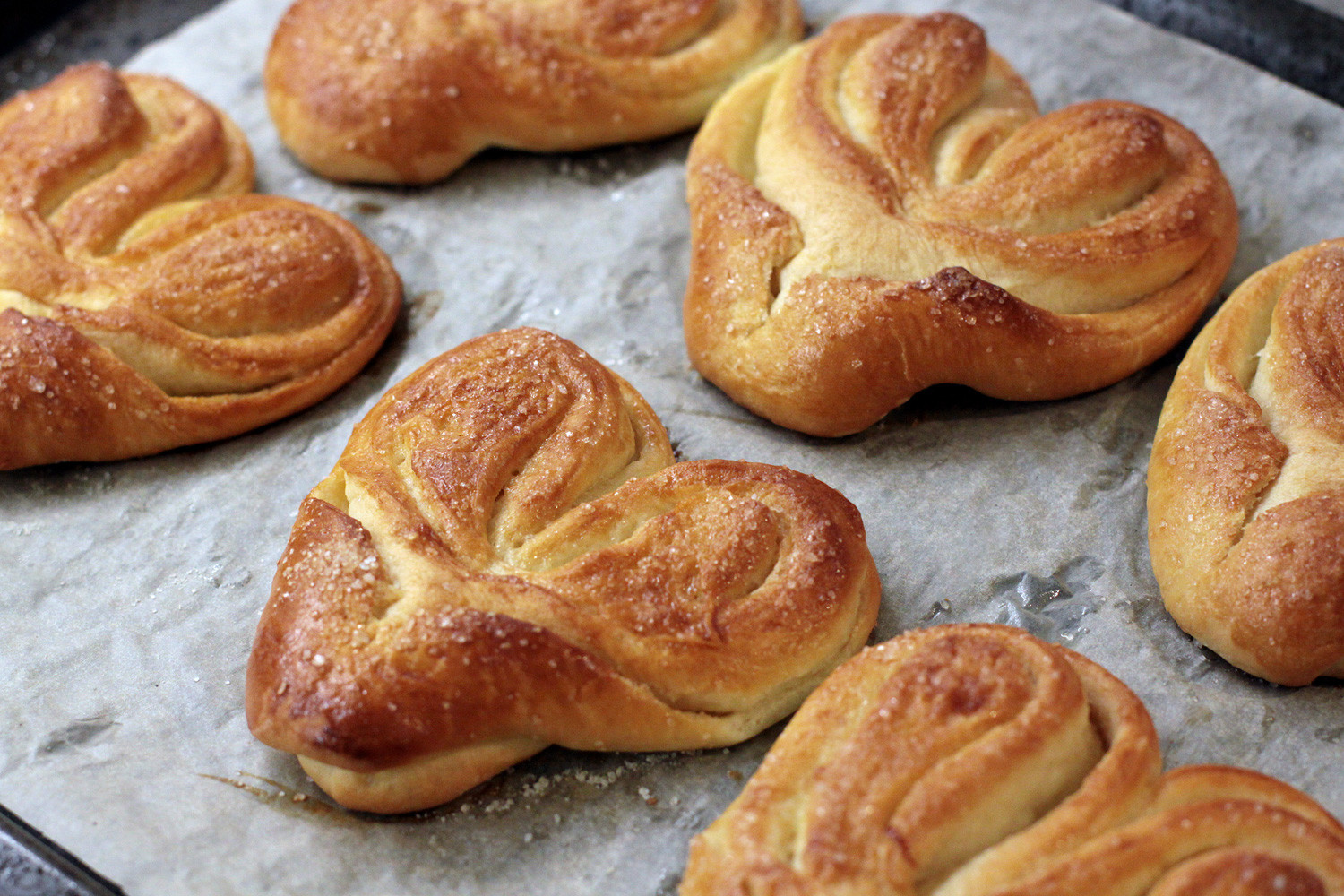 Victoria Drey
Read more: How the Soviets transformed a legendary French delicacy
If using any of Russia Beyond's content, partly or in full, always provide an active hyperlink to the original material.