Sochnik: the symbol of Soviet school canteens or cheesecake a-la russe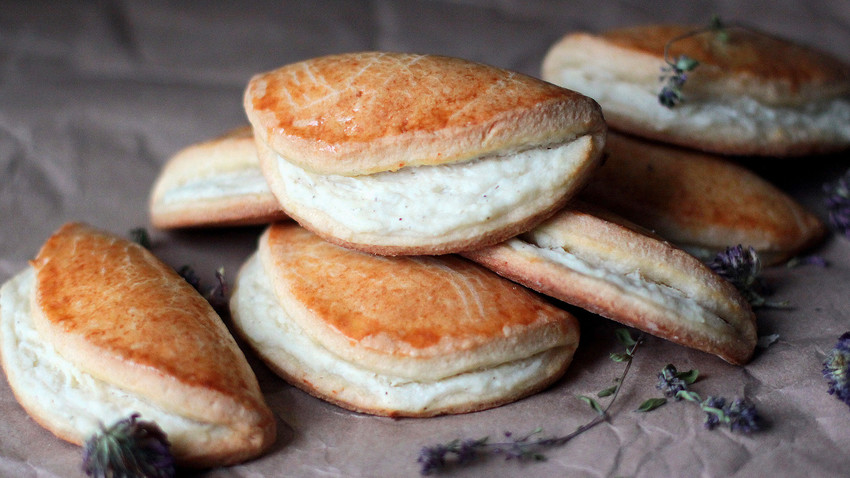 Sochniki is a popular pastry, supposedly a kind of Soviet-Russian specialty. However, the taste of sochniki somehow reminds one of cheesecake: cream cheese stuffing combined with a shortcrust pastry dough.
The history of Russian sochniki starts with its dough: way back in Ancient Rus people made simple scones out of it. Later someone came up with the idea to stuff the dough with a mixture of sour cream and tvorog – the Russian version of cottage cheese. As good a cheesecake as any! But with a traditional Russian kitchen twist.
Sochniki were widely produced in the USSR and literally became the symbol of Soviet school canteens. They are cheap and easy to make. Despite its long history, this tasty dish is still very much loved in Russia: sochniki is one of the best healthy snacks to have on the go or treat your family and friends. You can buy them in almost any store in Russia but we highly recommend baking them yourself. The unique sour cream short pastry with its silky stuffing will leave you wanting more!
Ingredients for dough:
Ingredients for filling:
300g tvorog / cottage cheese

2 tablespoons sour cream

1 egg white

3 tablespoons sugar

1 tablespoon cornstarch

pinch of salt

pinch of vanilla seeds

1 egg yolk + 2 tablespoons water for egg wash
Instructions:
For the dough, first sift the flour, baking powder and salt in a large bowl. Chop the butter into pieces and work it into the flour with your hands until you get short consistency.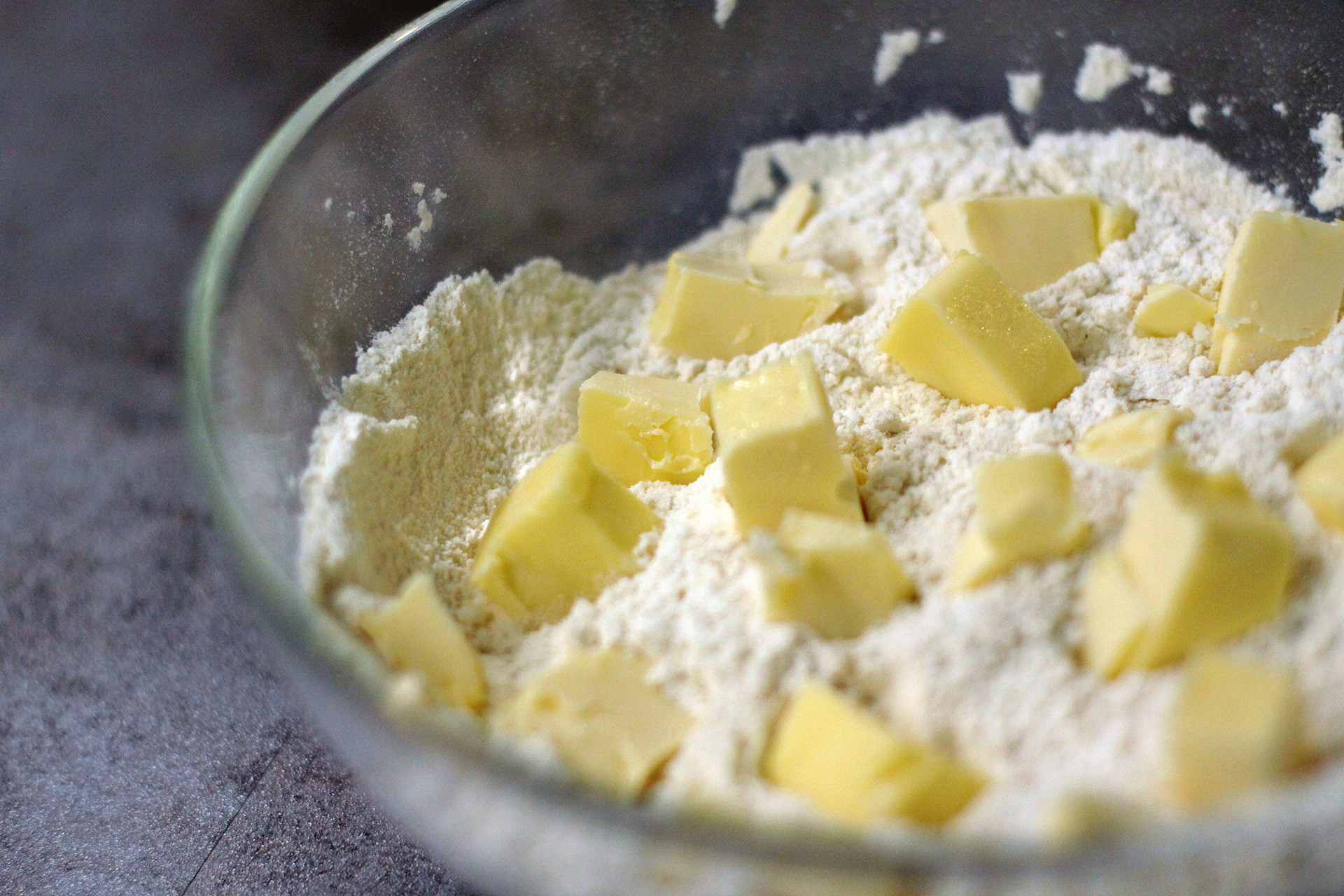 In a separate bowl whisk an egg with sugar and sour cream and then combine it with the flour mixture.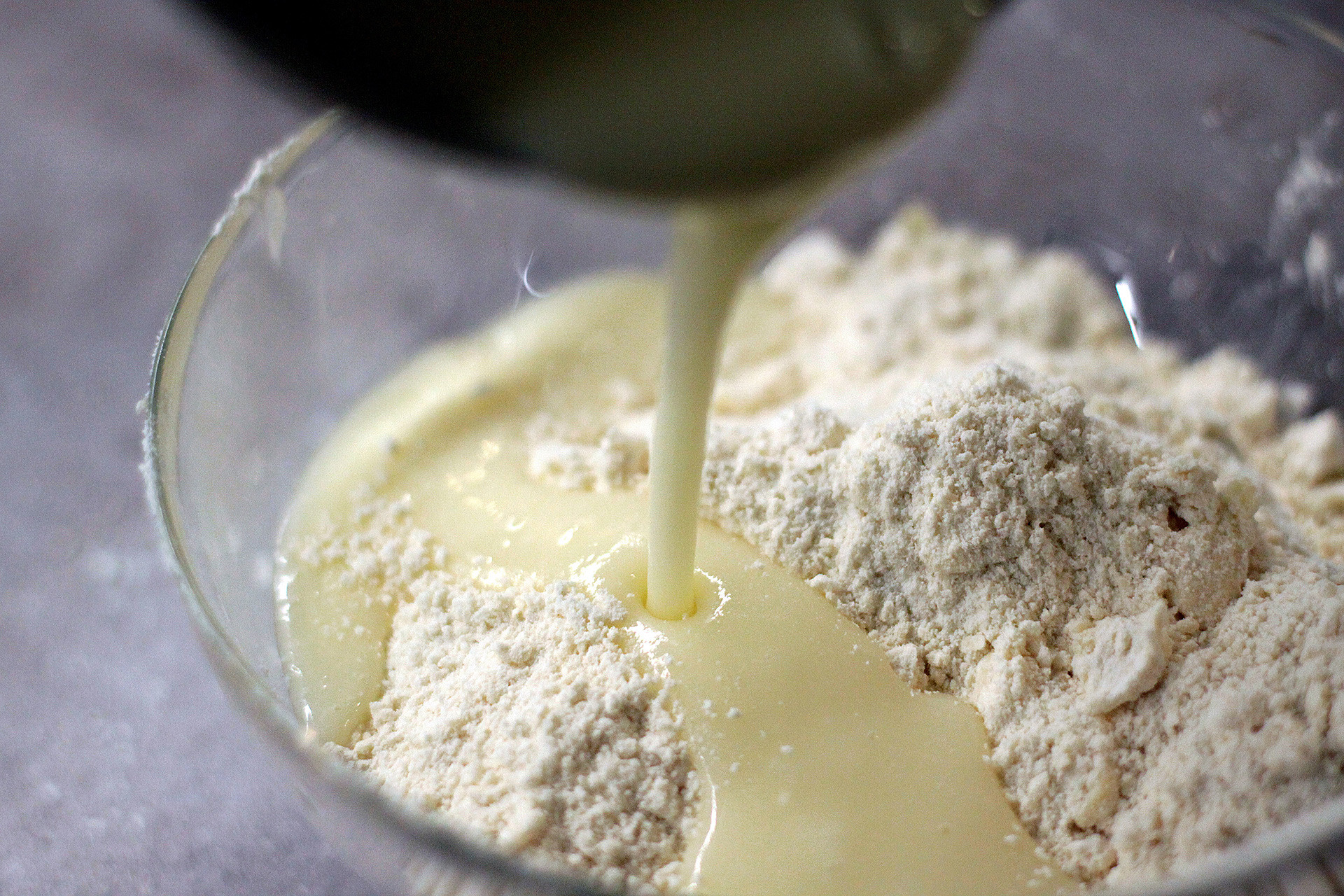 Victoria Drey
Knead the dough, form it and set aside in a refrigerator for at least half an hour.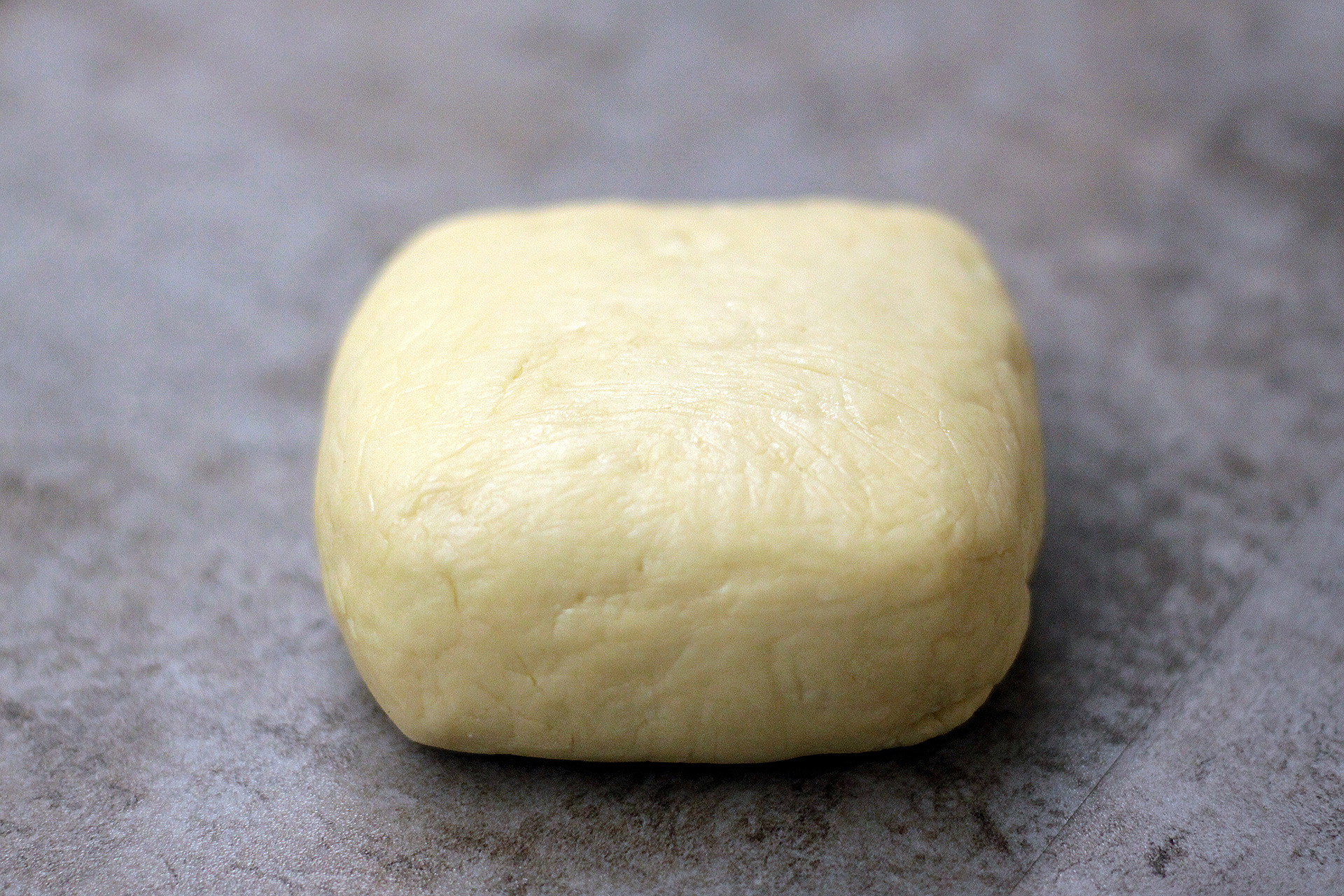 Victoria Drey
Meanwhile prepare your filling: just stir tvorog or cottage cheese, sour cream, egg white, sugar, salt, vanilla seeds and cornstarch, which you can replace with the same amount of flour or semolina. The main ingredient – tvorog or cottage cheese – should be very smooth and silky without any grains.
When the dough is cool enough roll it into a layer 0.3-0.5cm thick on a surface sprinkled with some flour. For cutting the dough I use a mold 10cm in diameter and usually get about 15 circles.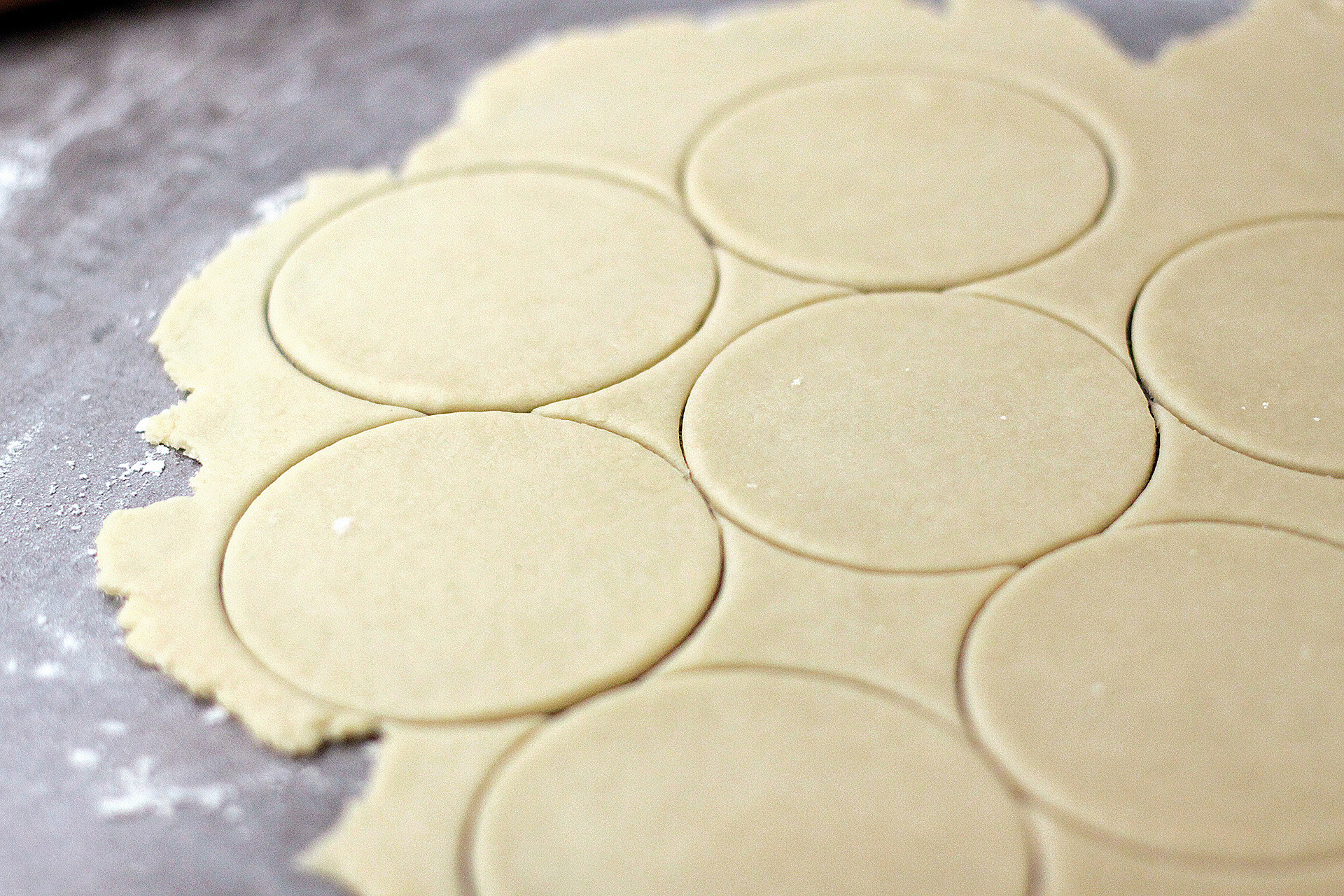 Victoria Drey
Add one generous tablespoon of filling on half of each circle and then fold over from the other side.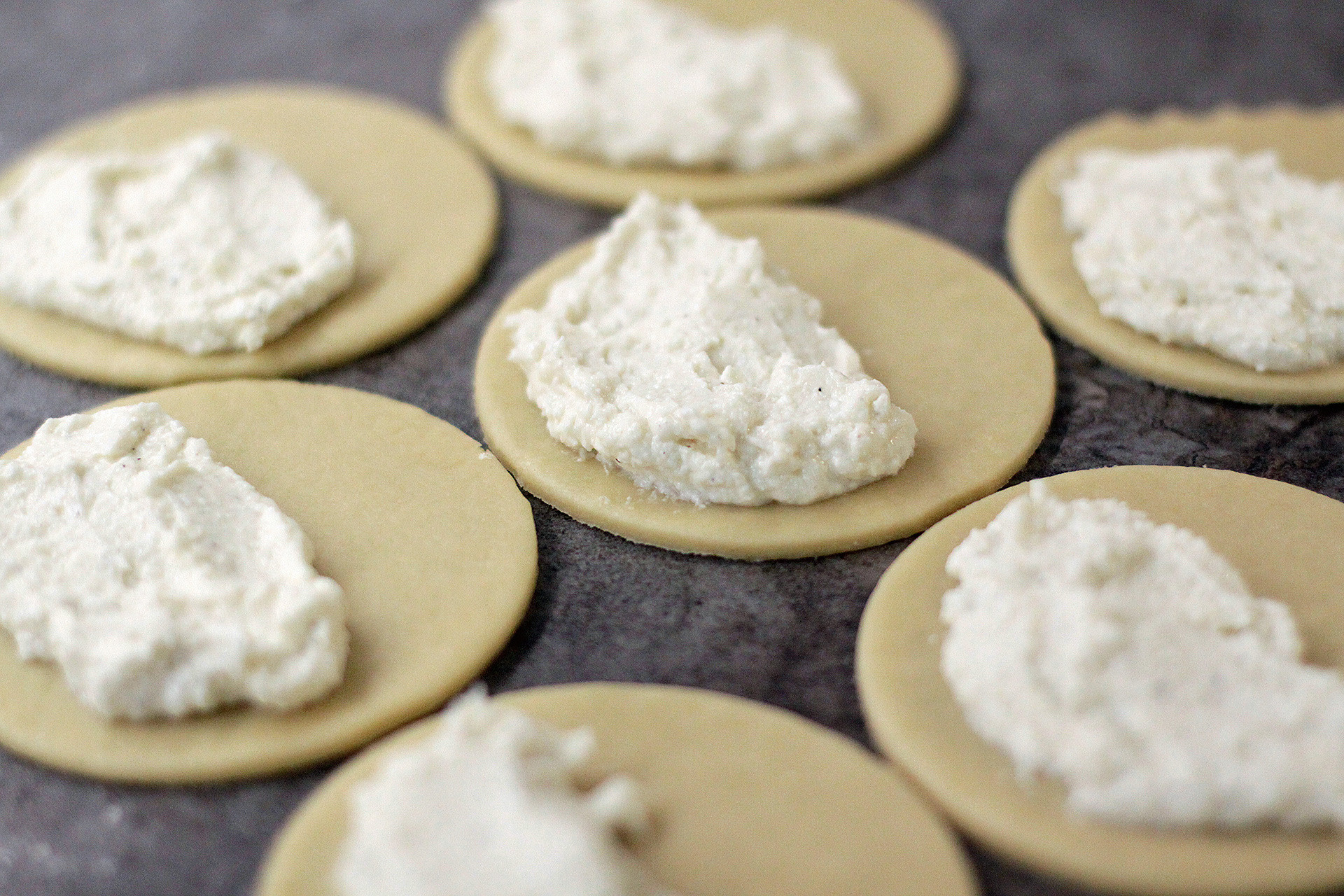 Victoria Drey
Don't pinch the edges of your sochniki: the stuffing should be just visible. Next, make the egg wash by whisking an egg yolk with a little water and brush the pastries with it. Place on a baking tray and bake for about 25 min at 200 °C (400 °F) in a pre-heated oven until the sochniki are golden-brown.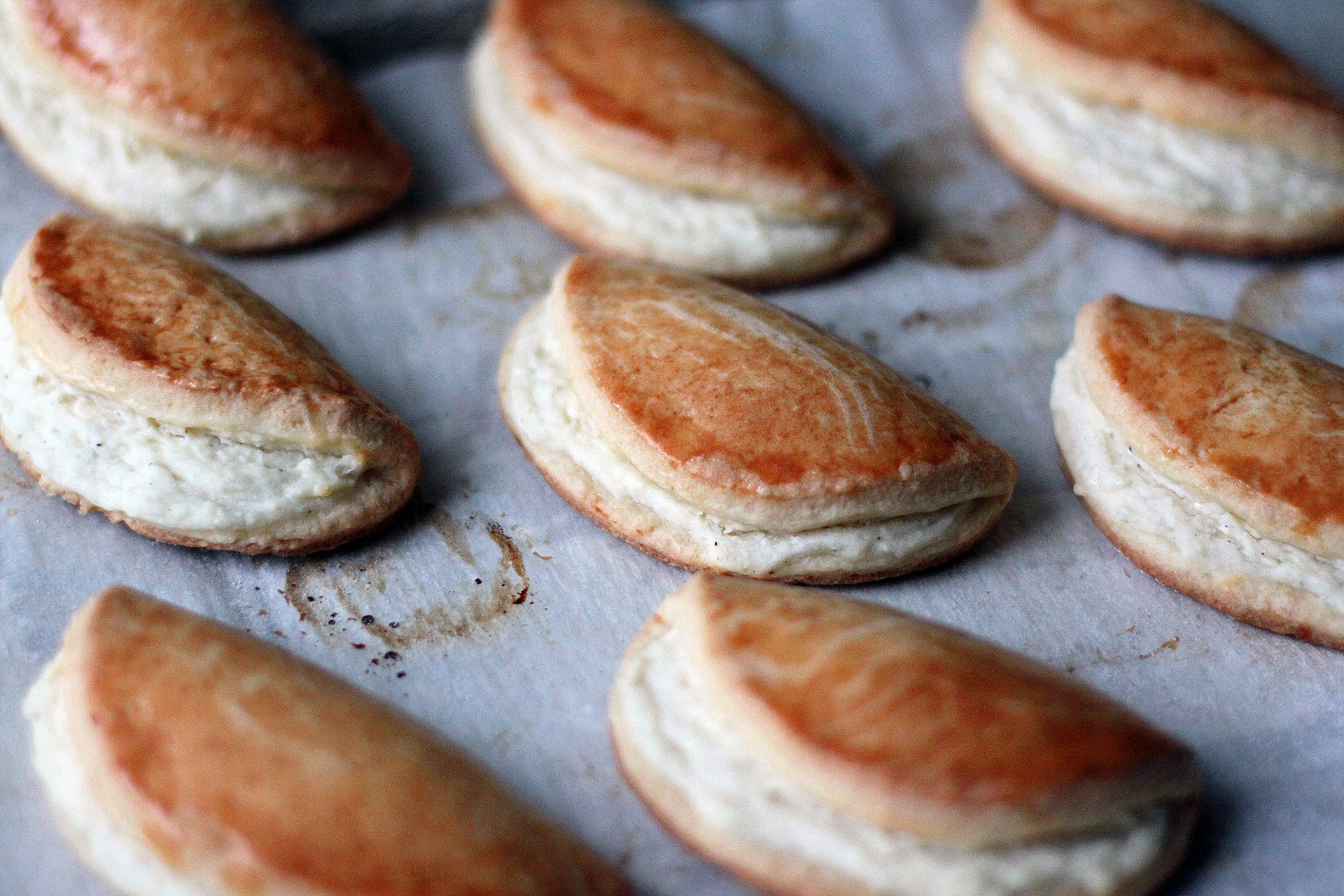 Victoria Drey
The unique dough in this recipe makes the pastry incredibly soft and rich. The key is to eat sochniki when they are cold: wait until they cool down completely and enjoy with tea or a glass of milk.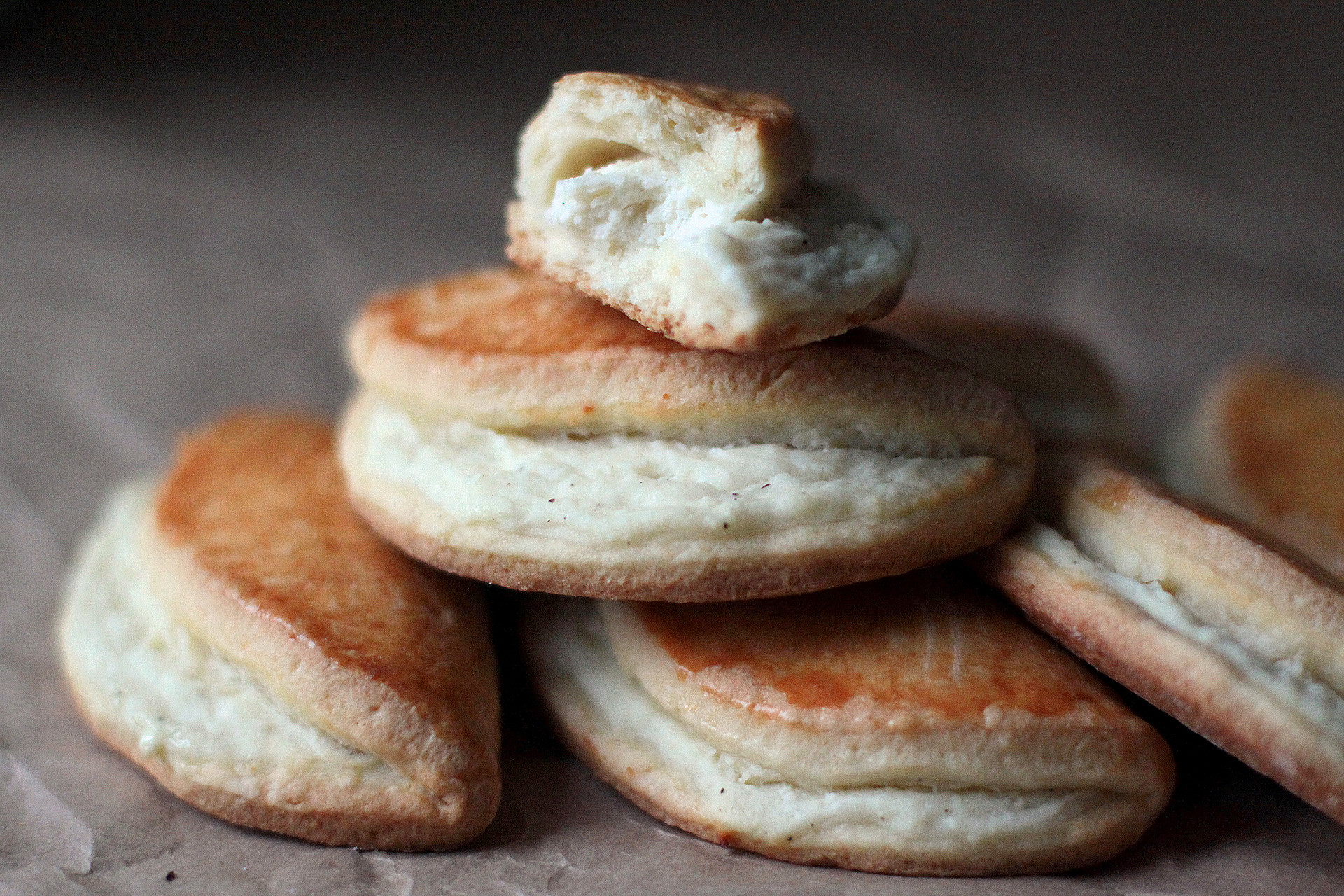 Victoria Drey
Priyantnogo appetita!
If using any of Russia Beyond's content, partly or in full, always provide an active hyperlink to the original material.