Nevsky pirog (pie) resembles Boston pie, but without chocolate. Let's see which is creamier.
Nevsky pirog is a forgotten part of Russia's culinary heritage. It was widely known in Soviet times, sold in cafeterias and dinners, usually by the slice. Made from yeasted soft dough, soaked with syrup and a butter-based cream in the middle, it made for a very special treat.
The texture was so gentle and luscious, and it was sold in the shape of big round loaf, or as small portioned cakes. So, you could either eat it casually, or bring to a special event.
Sometimes Nevsky pie is compared to the popular Boston pie, and at first glance it might seem like they're very similar. But such similarity is only superficial, and in fact the two are completely different. As we already mentioned, Nevsky pie is made with yeasted dough as opposed to sponge cake that's used for Boston pies.
Most importantly, the filling for Boston pie is pastry cream, while for Nevsky pie a butter-based cream is used. This makes it less dense and sweet, resulting in very light outcome.
Every confectionary in the Soviet Union was regulated by the very strict policies of GOST (Government Controlled National Standard). The recipe for Nevsky pie was developed in 1975, describing every feature of it. The size and the weight of the cake was about 200 g, and the moisture content of the crumb wasn't supposed to exceed 40 percent. Every cake was brushed with egg wash to make it brown and shiny. The most important rule: no more than 3 percent of sugar in the finished product – this was the secret of the signature taste.
Some people recall how they bought this pie in the confectionery store, Lakomka, which was located between Nevsky and Ligovsky prospects in downtown St. Petersburg at the end of the 20th century. Today, the confectionery is unfortunately closed.
Many noted that Nevsky pie was much more popular than other kinds of cakes. It was simple looking and not very expensive, as well as one of the most accessible kinds of desserts. Of course, many housewives tried to make it, but it didn't come out the same. The correct way of making it was not known to everyone. This recipe will get you as close to the original Nevsky pie as possible. So don't lose time, and start baking now!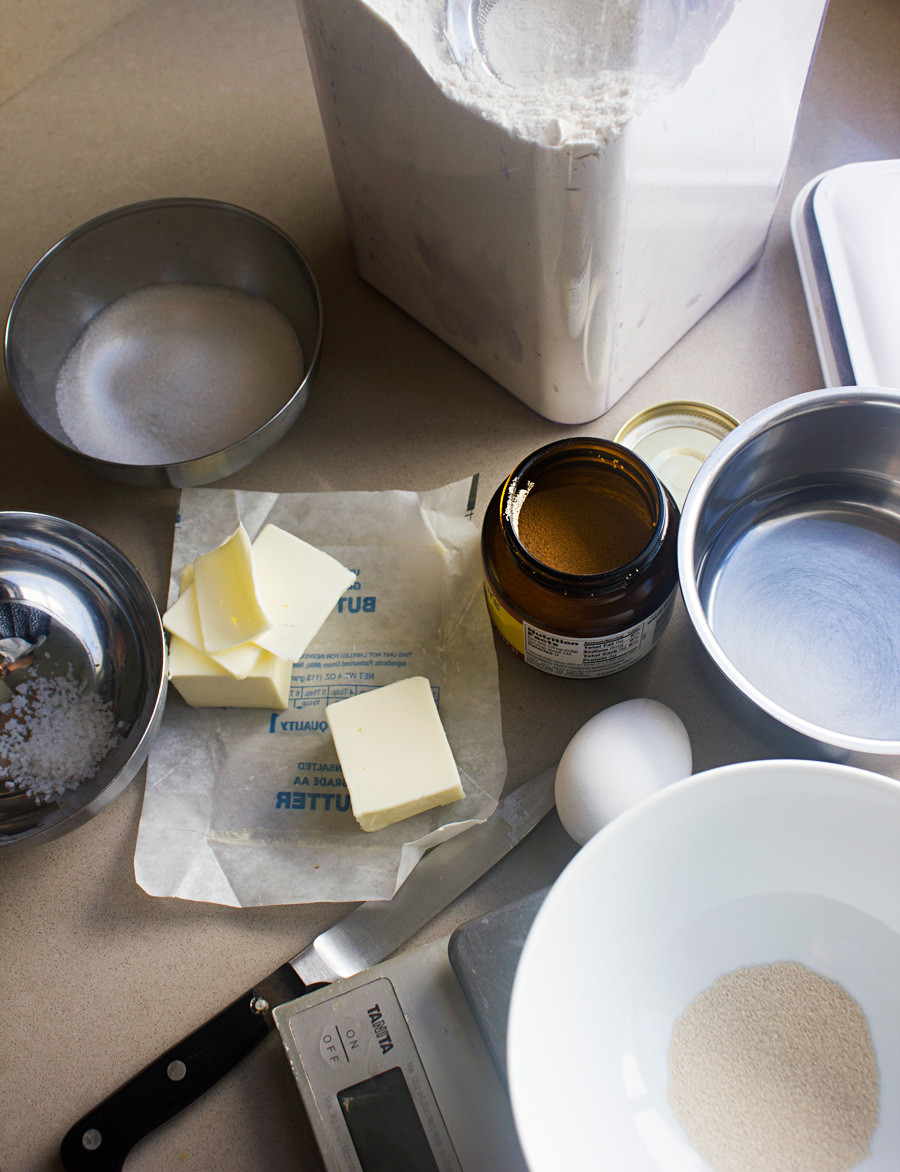 Ingredients for the dough:
288 g flour
78 g sugar
68 g butter (room temperature)
1 egg
142 g water
1 g salt
5 g dry yeast
Cooking:
1. Start by making the pre-ferment. In a bowl, mix dry yeast with 50 g of flour and 70 g of warm water. Cover the mixture with cling wrap and set aside to rise for 1 hour.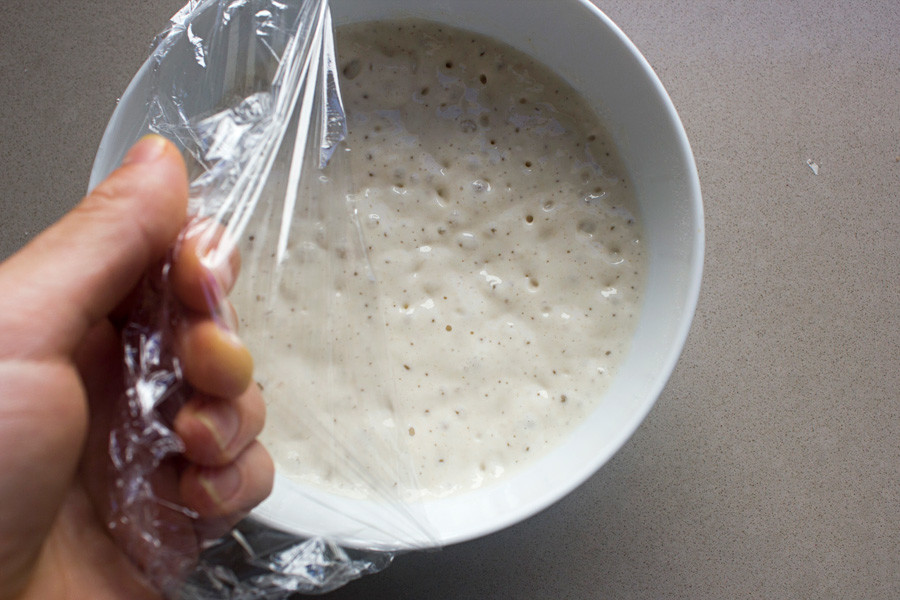 Vasilisa Malinka
2. In a mixing bowl combine eggs, sugar and salt until homogenous. Add the risen pre-ferment with the rest of the water, and mix again. Add the rest of the flour, and knead the dough until the texture is smooth. Start adding butter and continue kneading the dough until fully absorbed and the dough no longer sticks to the bowl.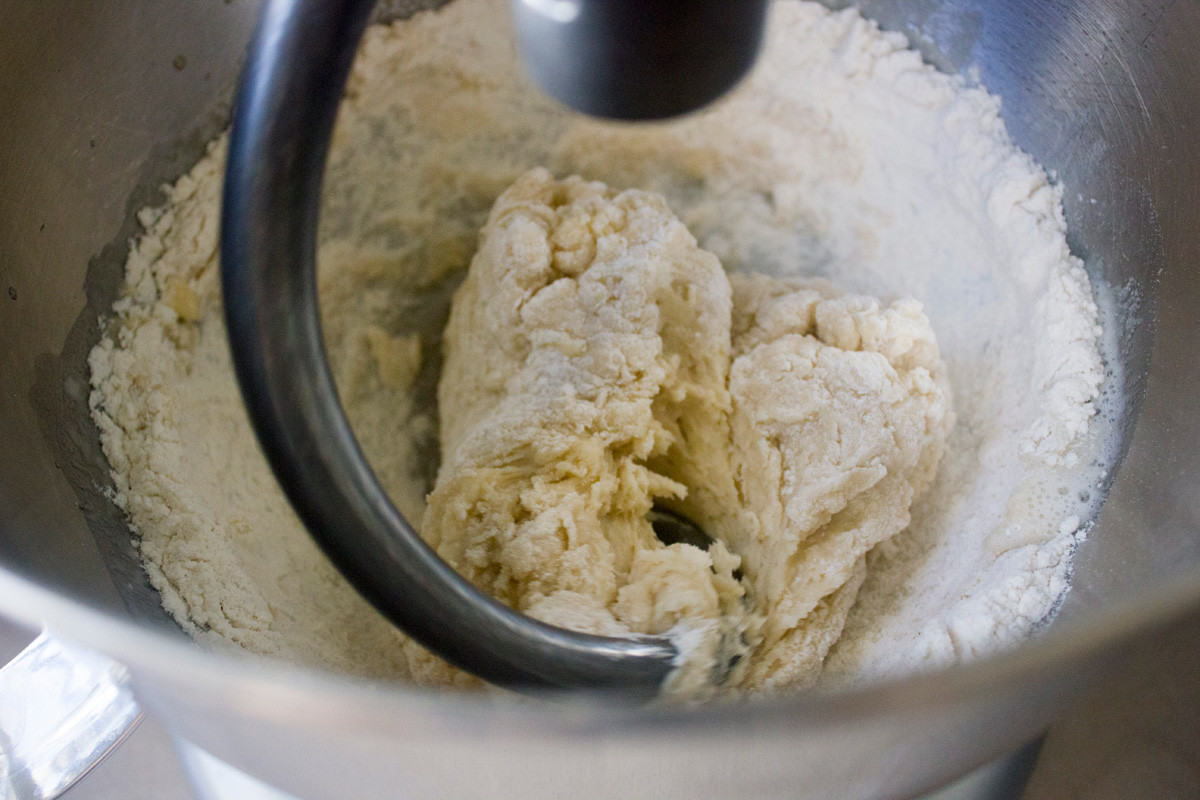 Vasilisa Malinka
3. Leave the dough covered in the bowl and let rise for about 1 hour; then push out the air by giving it a few folds. Let rise for another hour.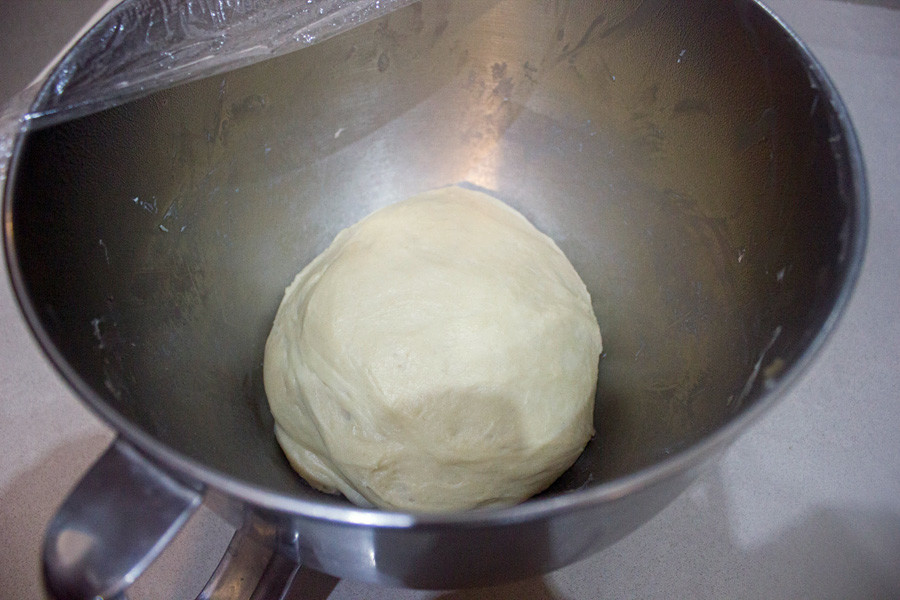 Vasilisa Malinka
4. Shape the dough into a big round bun, and place on the sheet tray. Egg wash it and cover with cling wrap; let rise for 20 minutes, and warm the oven to 190°C.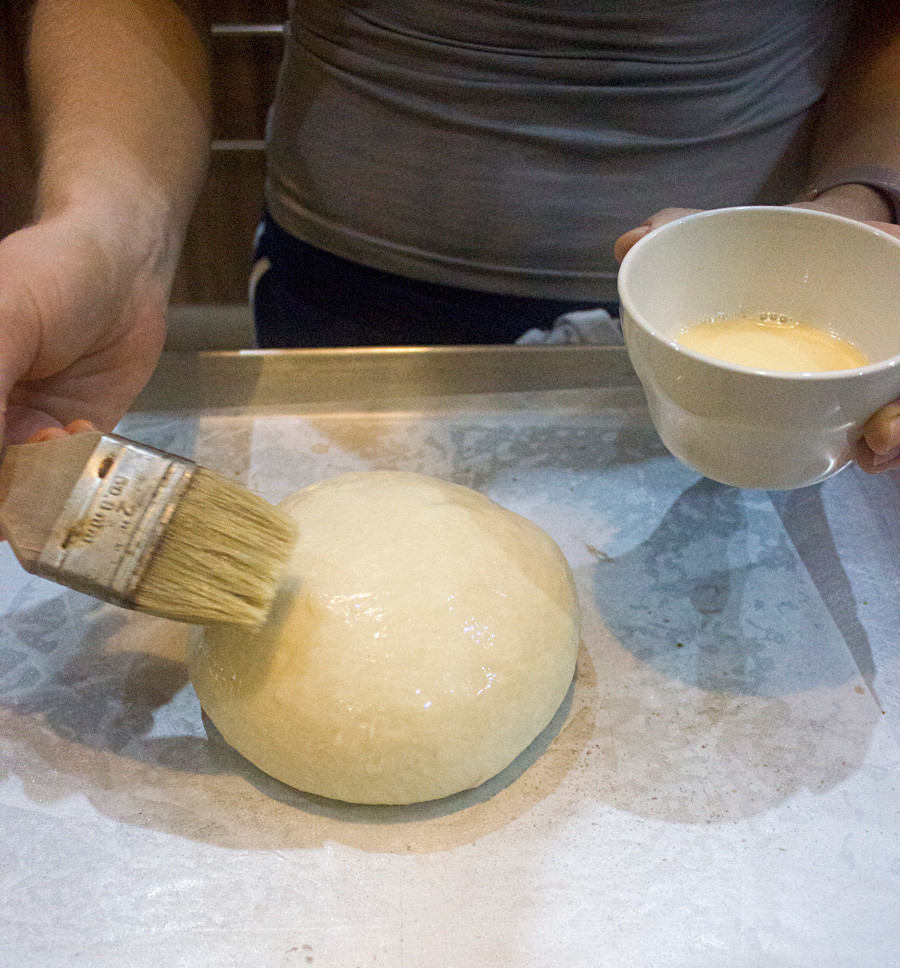 Vasilisa Malinka
5. After the dough has risen, take the film off and place in the oven. Bake for about 30 minutes.​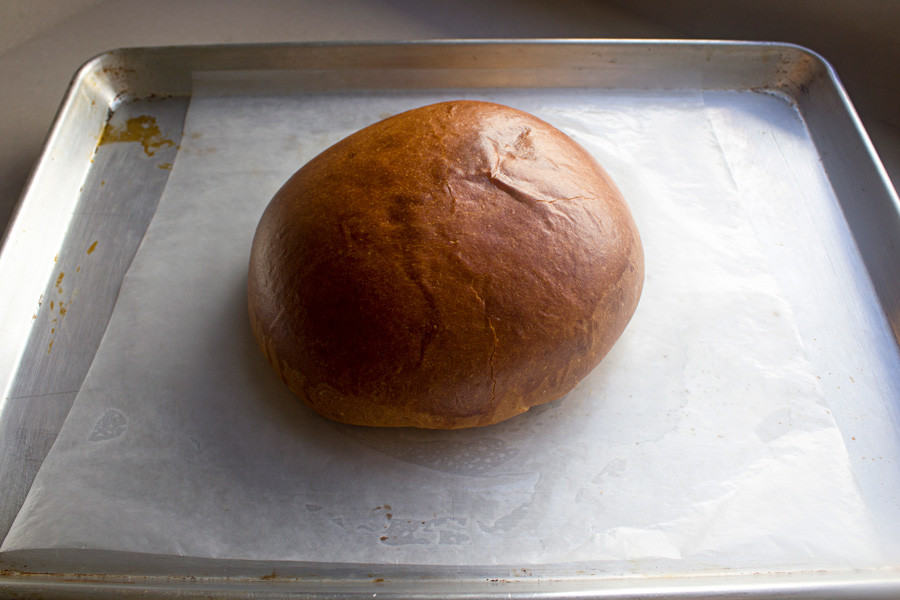 Vasilisa Malinka
Ingredients for the syrup:
86 g sugar
10 g cognac
95 g water
Cooking:
In a small pot, add sugar to water and bring to a boil, until sugar is dissolved. Cool and add cognac.
Ingredients for the cream:
60 g powdered sugar
140 g butter
60 g sweet condensed milk
vanilla
Cooking:
1. Soften your butter by bringing it to room temperature.
2. In a bowl combine vanilla, powdered sugar and softened butter. Start whisking, slowly adding sweet condensed milk. Whip the cream until it is light in texture.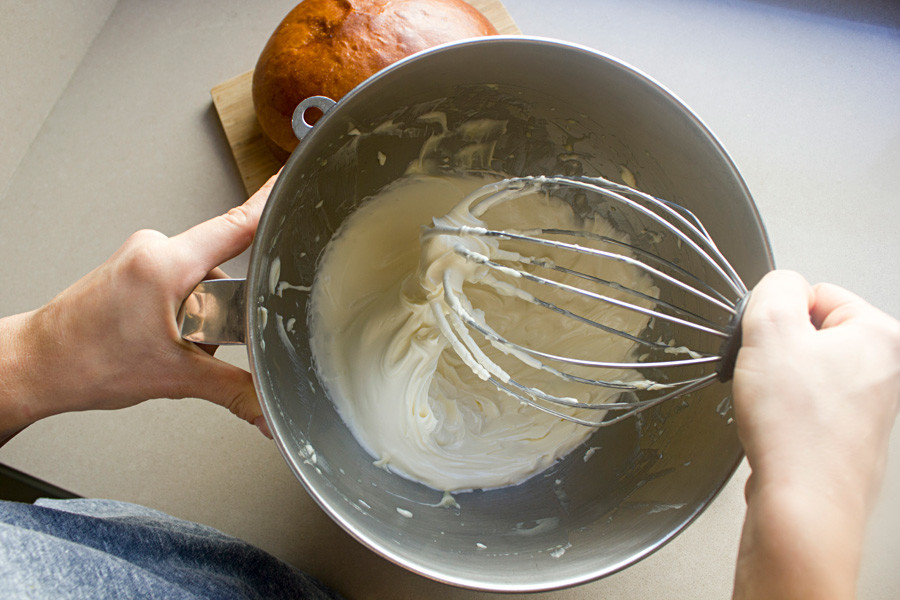 Vasilisa Malinka
3. When all your ingredients are ready, cut the cooled cake into two flatwise, and soak the bottom part with syrup.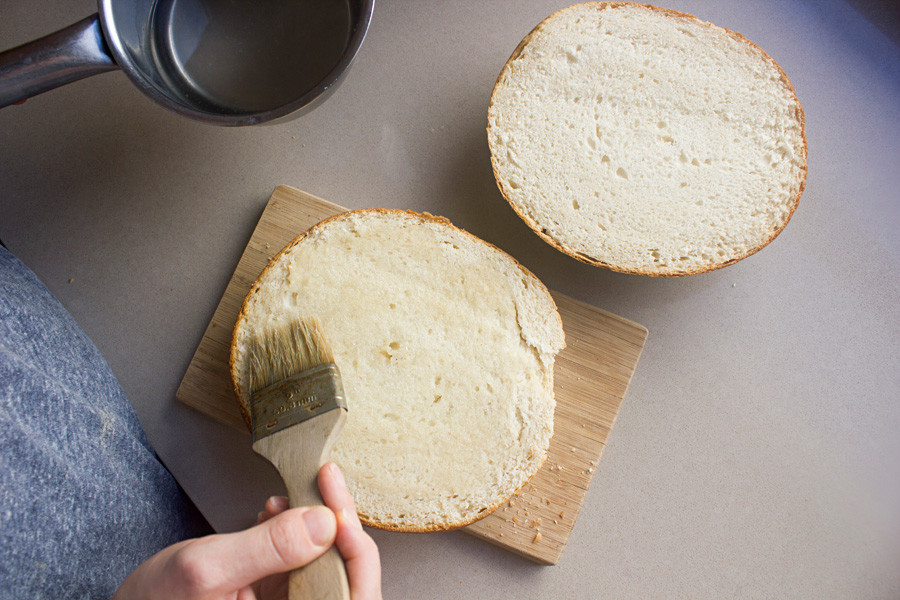 Vasilisa Malinka
4. Give it a couple of minutes to absorb the syrup and then spread cream on top.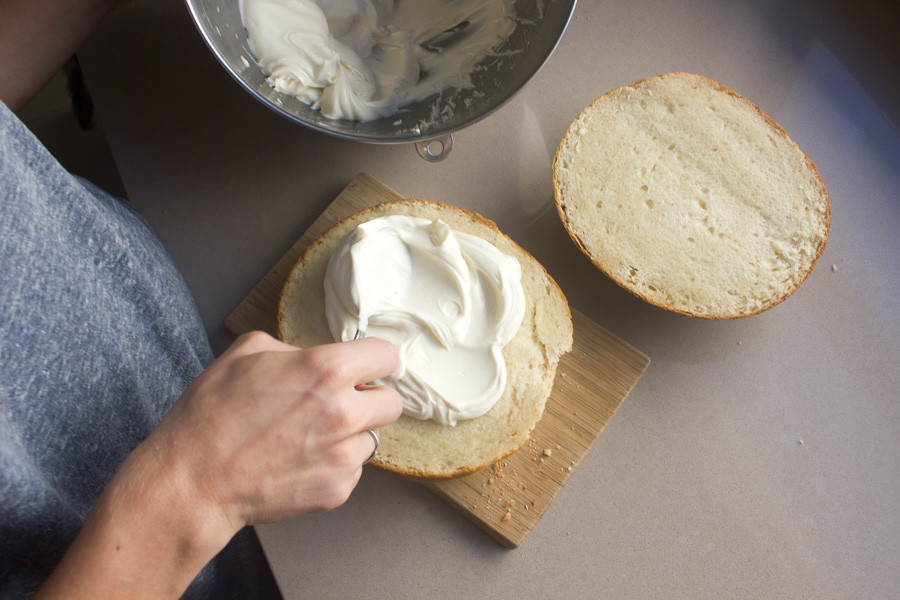 Vasilisa Malinka
5. Cover with the top cake and sprinkle with powdered sugar.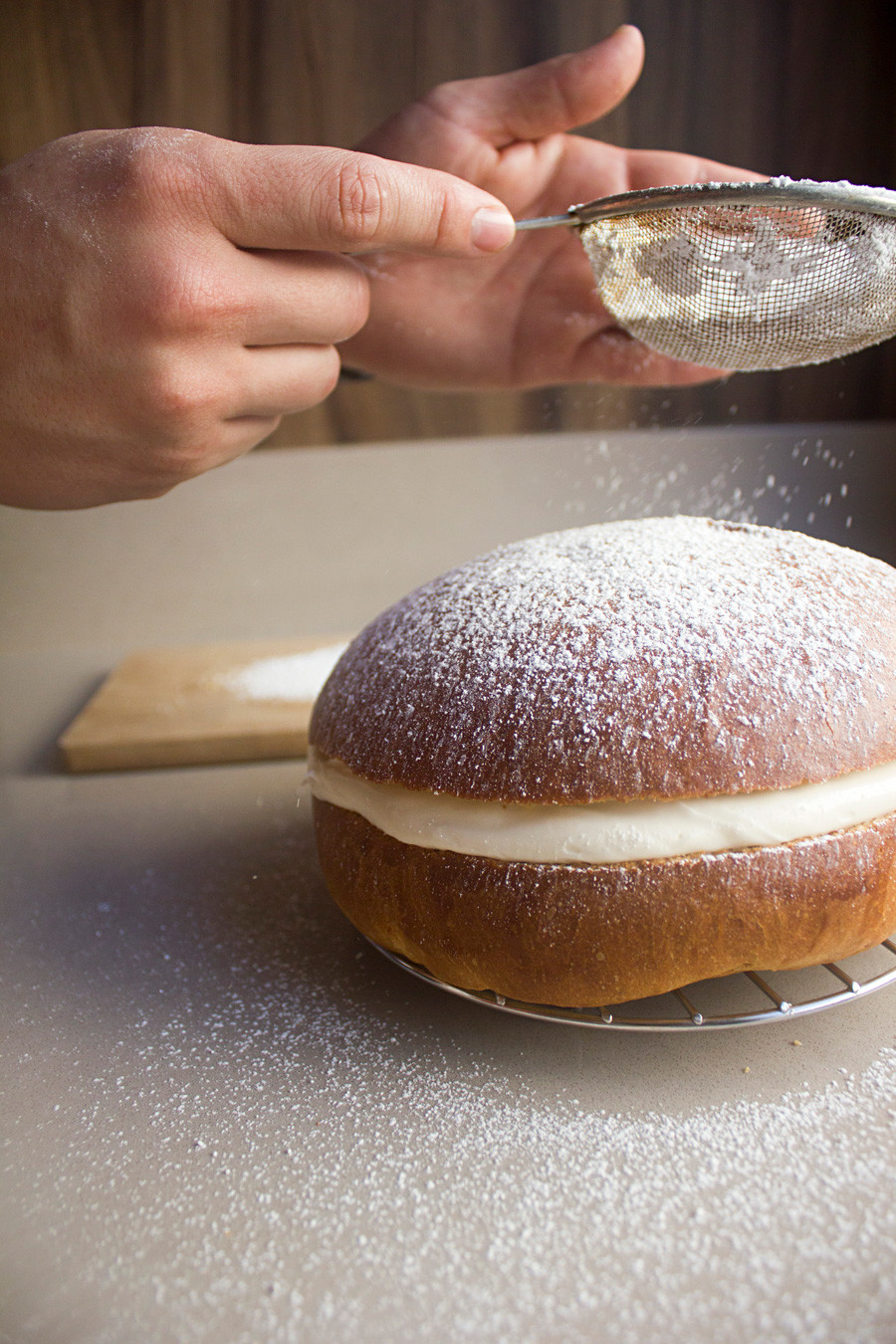 Vasilisa Malinka
Priyatnogo appetita!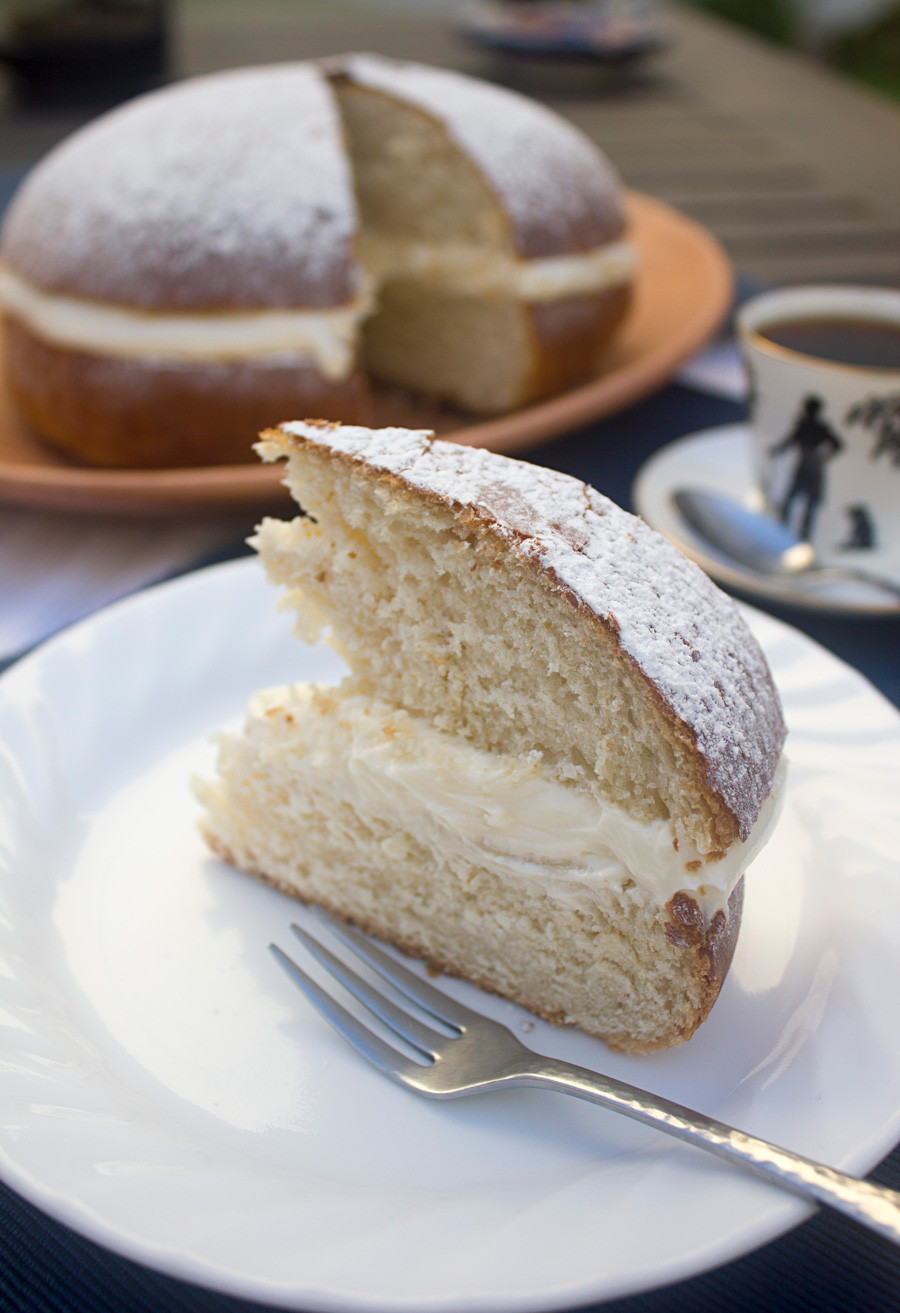 Vasilisa Malinka
Read more: Poppy seed buns: Nostalgic pastry from Soviet childhood
If using any of Russia Beyond's content, partly or in full, always provide an active hyperlink to the original material.