10 delicious regional dishes you've probably never heard of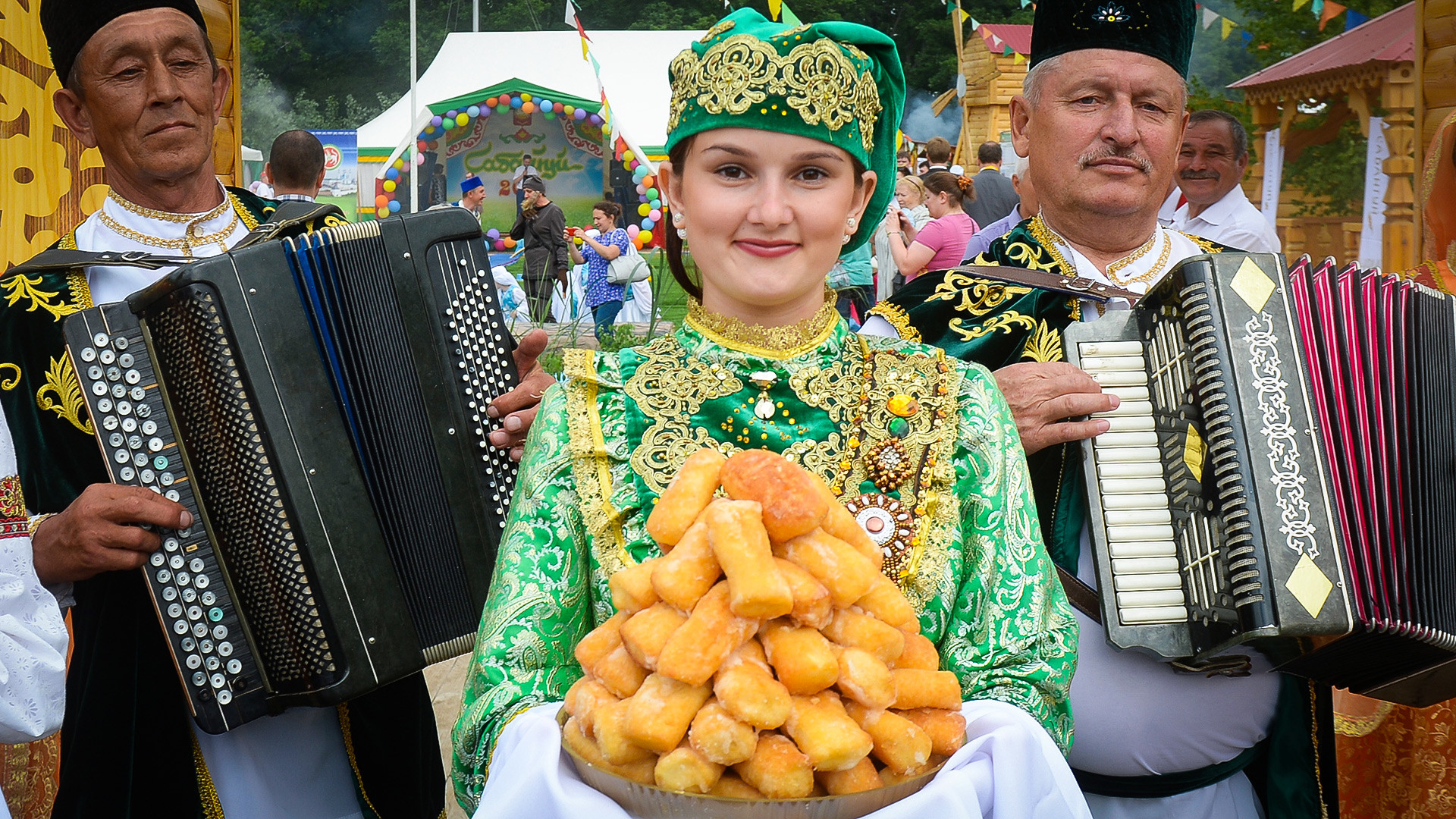 If you think Russian cuisine is all about cabbage soup and porridge, then think again! The country has amazing and unique local dishes that even many Russians have never tasted.
1. Tok-chok from Altay Region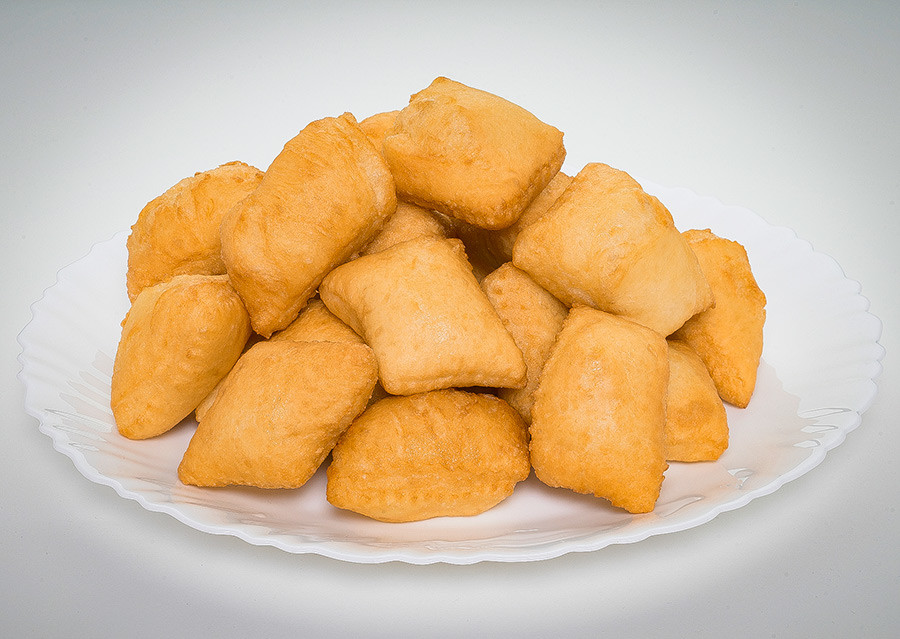 Tok-chok is a dessert made of pine nuts that are crushed in a mortar together with barley grains. The mix is then dressed with honey that can be molded into different shapes. In Altai, animals are the most popular shapes, for example, a bear, which symbolizes power, or a turtle, which denotes wisdom.
2. Shkhomchkhantkhups from Adygea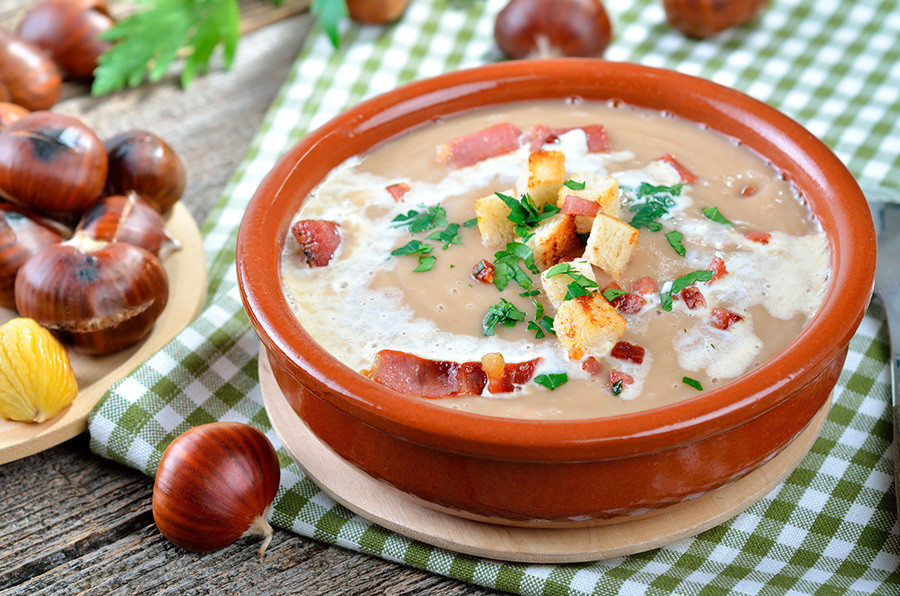 Legion Media
Shkhomchkhantkhups is a rich soup made of chestnuts and beans, mixed with fried onions and red pepper, salt and garlic. It is usually served with traditional Adygean flatbreads.
3. Yurma from Chelyabinsk Region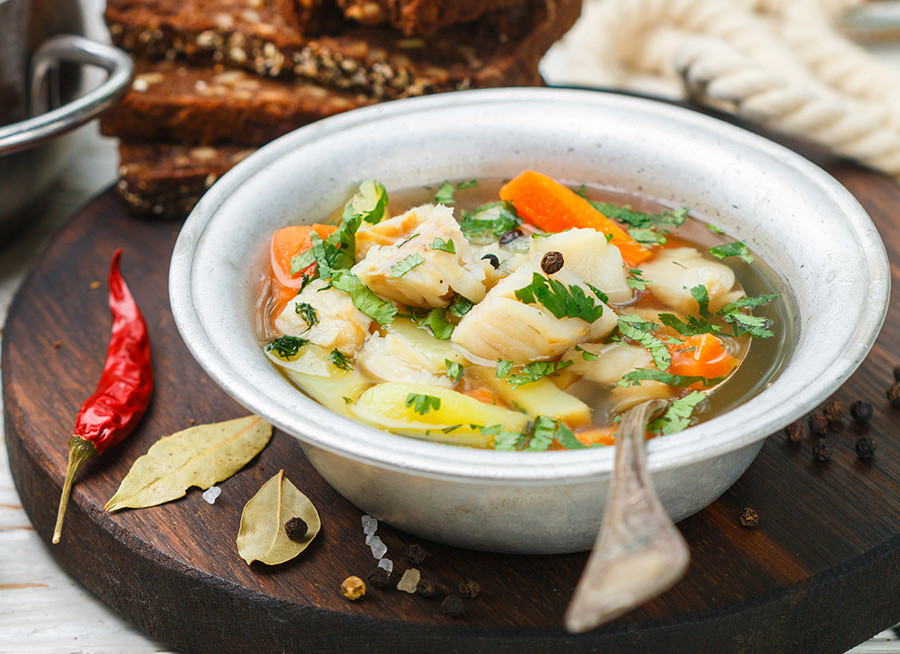 Legion Media
Yurma is a soup made of fish and poultry, and is typical of Komi-Permyak cuisine. It is made of one or two varieties of white or pink fish, for example, pike perch, whitefish or grayling. The fish, same as the poultry (usually chicken), is boiled separately with onions, bay leaf and black peppercorn. Chicken fillet is chopped, mixed with scallions, a small amount of semolina, and a whisked raw egg. The resulting mass is divided into parts that are then rolled into small meatballs. The chicken stock is poured into the fish stock, then the meatballs are added with herbs and saffron, and the mixture is boiled until ready.
4. Kovbyk from Kuban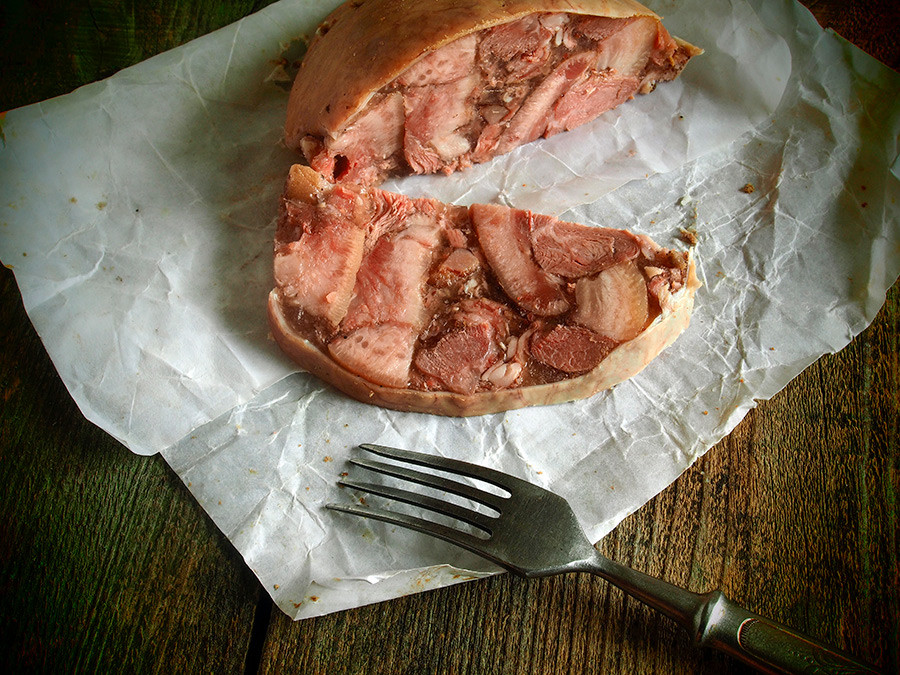 Legion Media
Kovbyk is a pork stomach stuffed with minced pig cheeks and tongue, onions and spices. It is a bit like Scottish haggis, but kovbyk doesn't have oats added to the pork ingredients.
5. Zur-belish from Tatarstan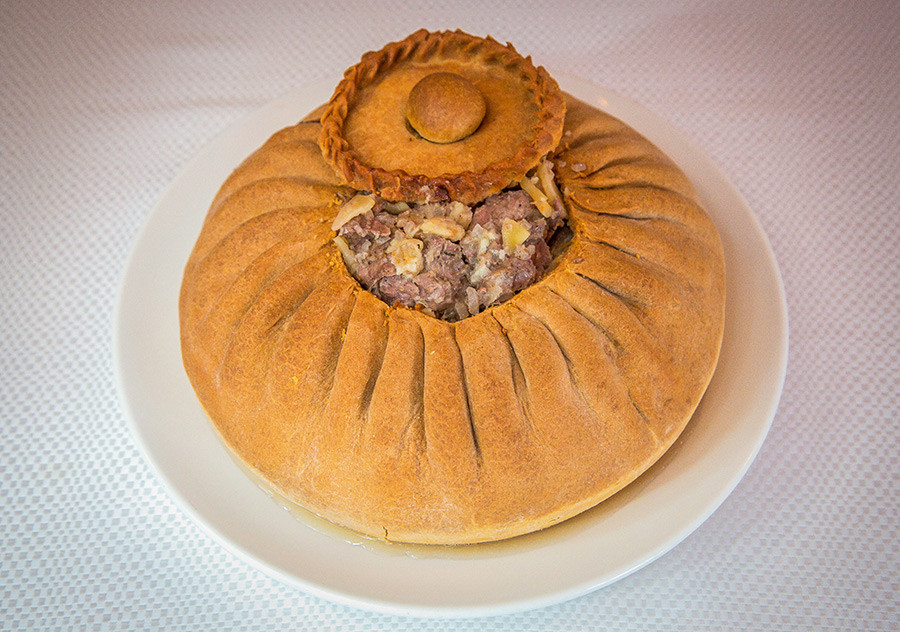 Egor Aleev/ Tass
Zur-belish is a huge pie that can feed up to 10 people. This traditional Tatar dish is made with potatoes, meat and onions. The meat is usually lamb or beef, although the ideal option is goose meat, with the goose fat added to the dough. To add moisture to the stuffing, stock is usually added. Once the pie is ready, the 'lid' is taken off and divided between the guests. Then the rest of the pie is eaten.
6. Tabani from Udmurtia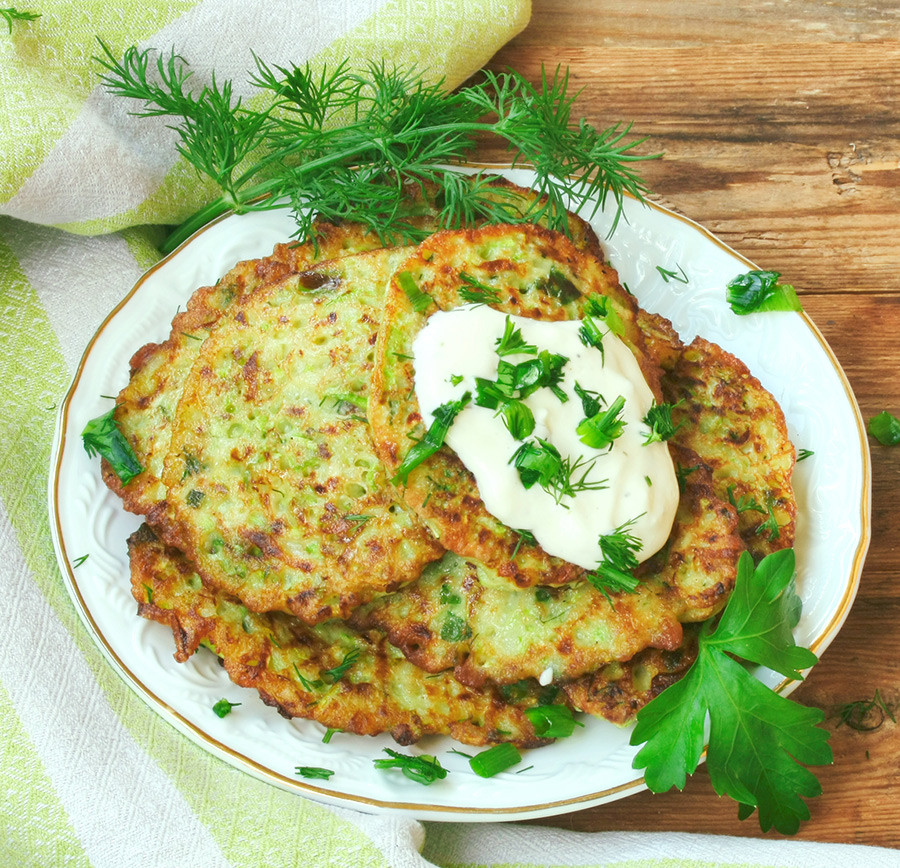 Legion Media
Tabani are flatbreads that look like yeast pancakes, except that the batter has various additional fillings, such as scallions, mushrooms and cabbage. Tabani are best cooked in the oven in cast iron pans. They are usually served with a special custard called zyret (to make it, mix flour and milk in equal amounts, add whisked egg, salt and boil).
7. Burdock stalks salad from Sakhalin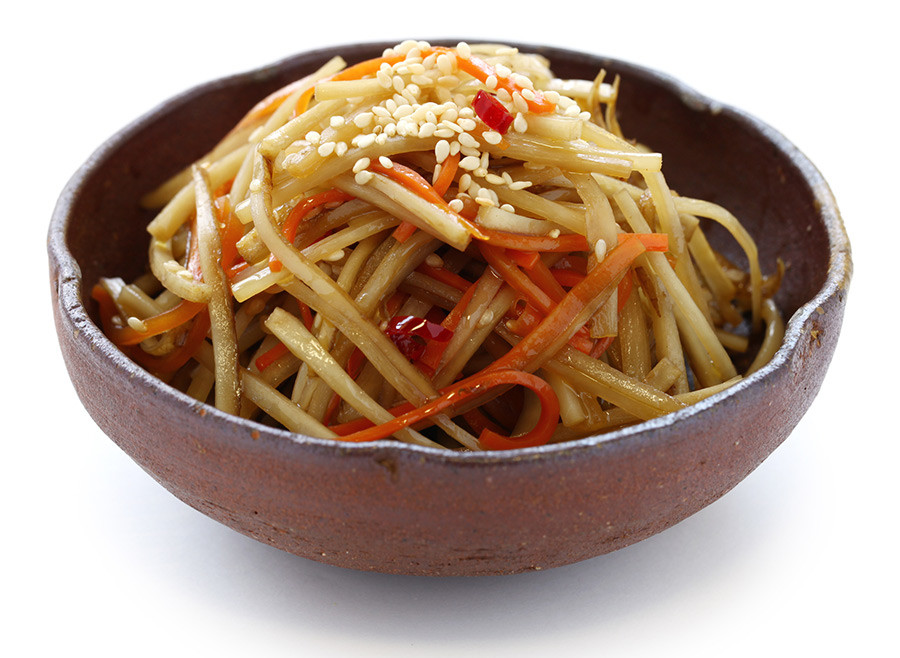 Legion Media
To make this salad, green burdock stalks are pre-soaked and then boiled in salted water. They are then chopped and put into vegetable oil. Next, add soy sauce, sesame, sunflower and pumpkin seeds, garlic and onions. Finally, stew the mixture.
8. Kholtmash - wild leek and nettle from Chechnya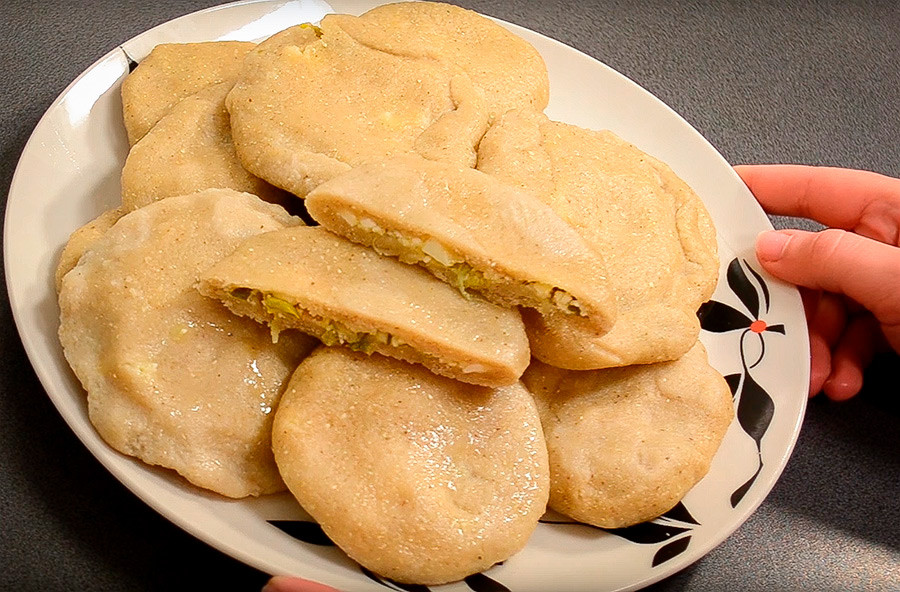 These delicious pies are made of corn flour stuffed with wild leek, nettle, salty cottage cheese and butter. Kholtmash is boiled in salted water and served with melted butter or sour cream.
9. Urbech from Dagestan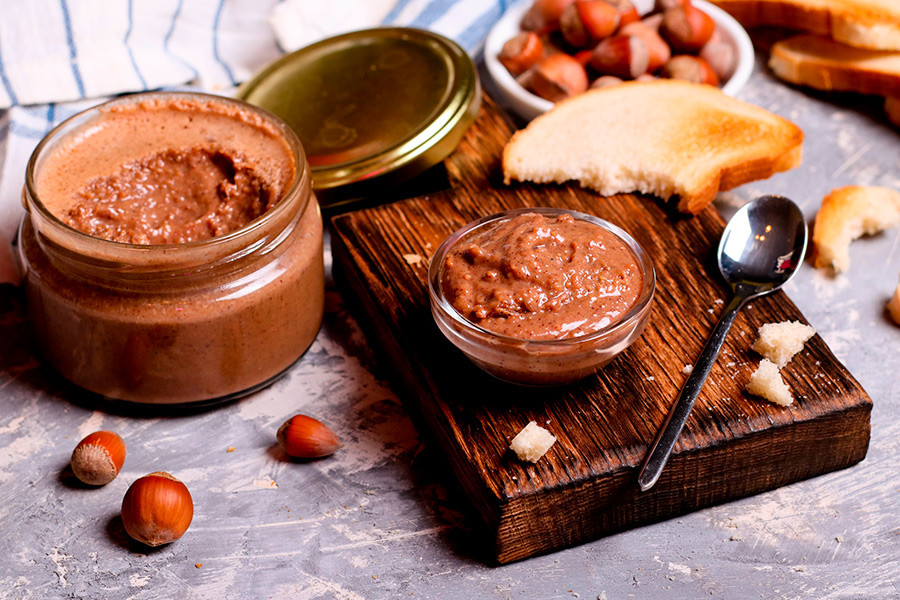 Legion Media
Urbech is made from crushed roasted or dried hemp, sunflower, flax and pumpkin seeds, nuts or apricot kernels. The blend is mixed with honey and melted butter, resulting in a very nutritious dessert.
10. Balanda from Mordovia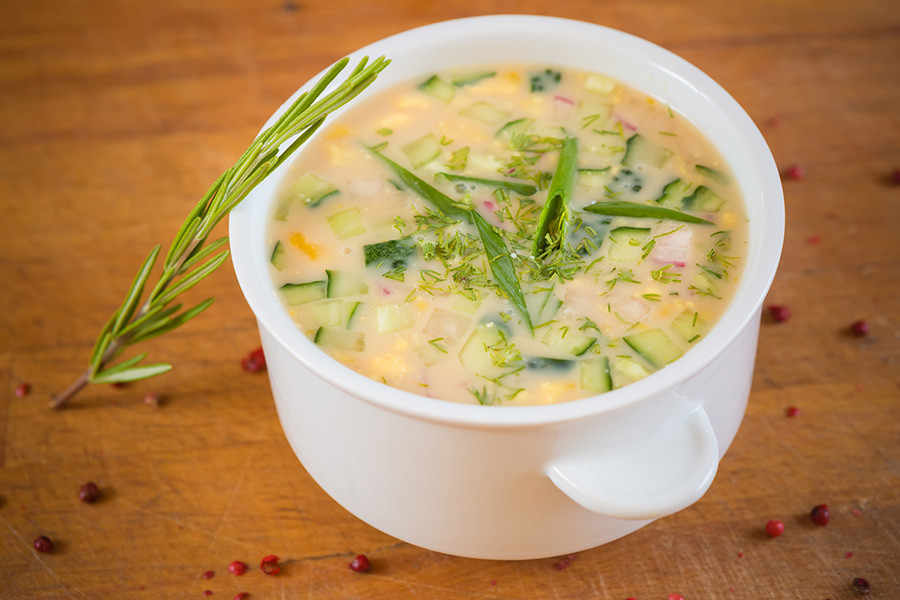 Legion Media
This is a milk soup made with quinoa and thistle leaves, carrot, semolina and onions. In Mordovia, balanda is eaten both hot and cold, with finely-chopped boiled eggs and dill.
Read more: 10 dishes that you can taste only in Siberia
If using any of Russia Beyond's content, partly or in full, always provide an active hyperlink to the original material.