4 Russian stove recipes that are doable at home
The Russian stove not only warmed the home, but made it possible to cook tasty, healthy, aromatic dishes all year round. Nowadays, an ordinary domestic oven is up to the job.
A clay oven, or mud stove, can retain heat for a long time. This method of cooking, with its braising effect, is considered healthier than quick frying in oil.
Viktoria Bogdanova is planning to release a book of recipes for tandoor dishes, some of which were once cooked in the traditional Russian stove. She shared four recipes with Russia Beyond for cooking at home or in a tandoor oven (if you happen to have one). The first step is the same for each: Set the oven temperature to 250°C and let it heat up for 1 hour.
1. Millet porridge with raisins and honey in a pumpkin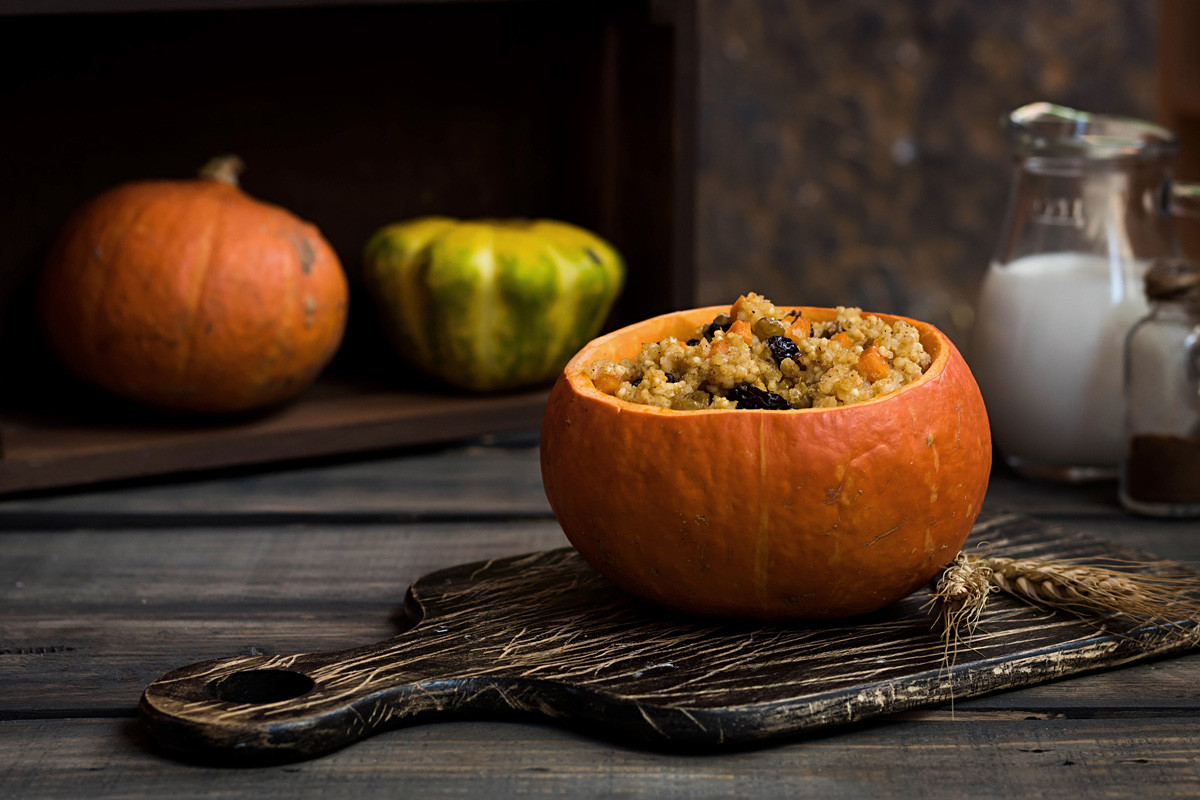 Cut the top off a medium-size pumpkin weighing 1-1.2 kg (this will be the lid). Spoon out the pith, and finely chop part of the pulp without stones (about 100 g). Rinse 200 g of wheat. Place 100 g of raisins and pulp into the pumpkin, pour over boiled milk (500 g), honey (50 g), butter (30 g), and salt, and cover with the pumpkin top. Bake the filled pumpkin in the oven for 1.5-2 hours at a temperature of 170°C.
2. Roast meat in a pot à la russe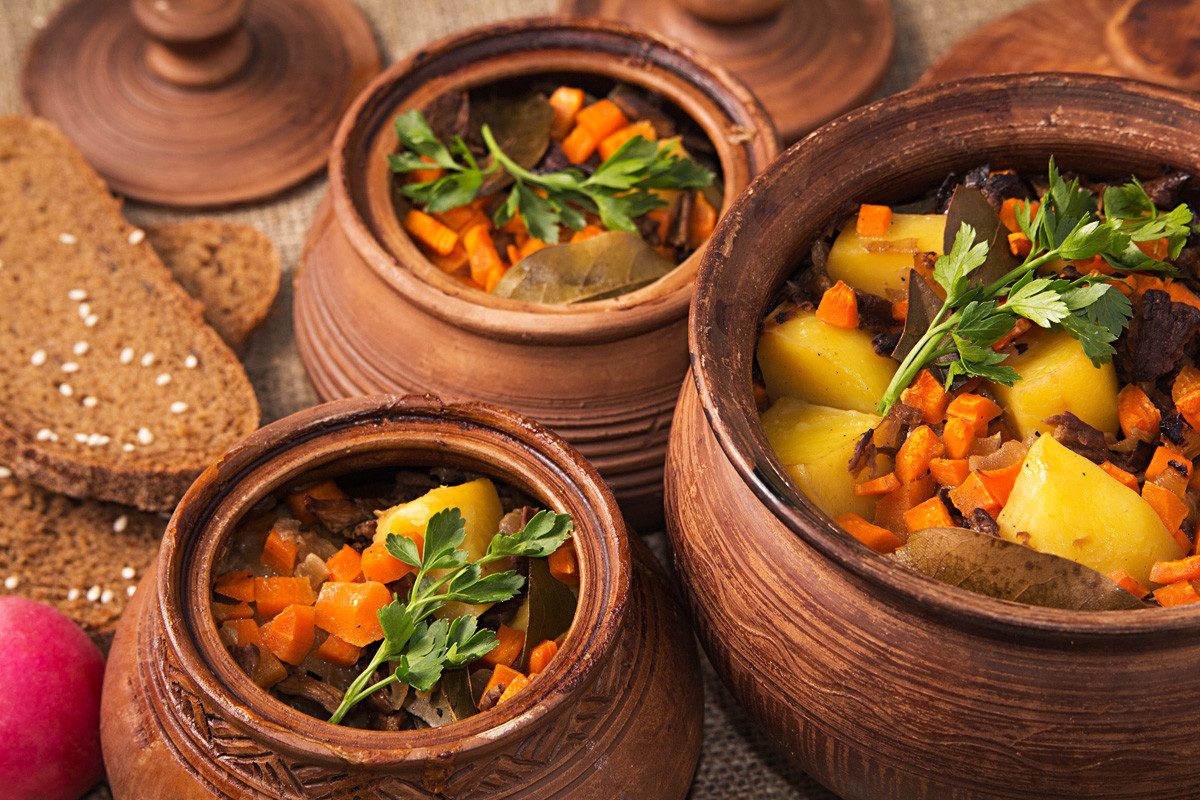 Legion Media
You will need: pork rib (1 kg) chopped into chunks; 1 kg of potatoes cut into large slices; 500 g of onions; 300 g of carrots; 500 g of fresh mushrooms; 20 g of garlic. Cut everything into small pieces. All ingredients are placed in a ceramic baking dish. Add 50 g of butter, plus salt and pepper to taste. Pour over cold boiled water (1 liter), cover with a lid or tinfoil, and then bake for 2 hours at a temperature of 170°C. The roast is best served with smetana and greens.
3. Soup with pork ribs and dried cranberries (one portion)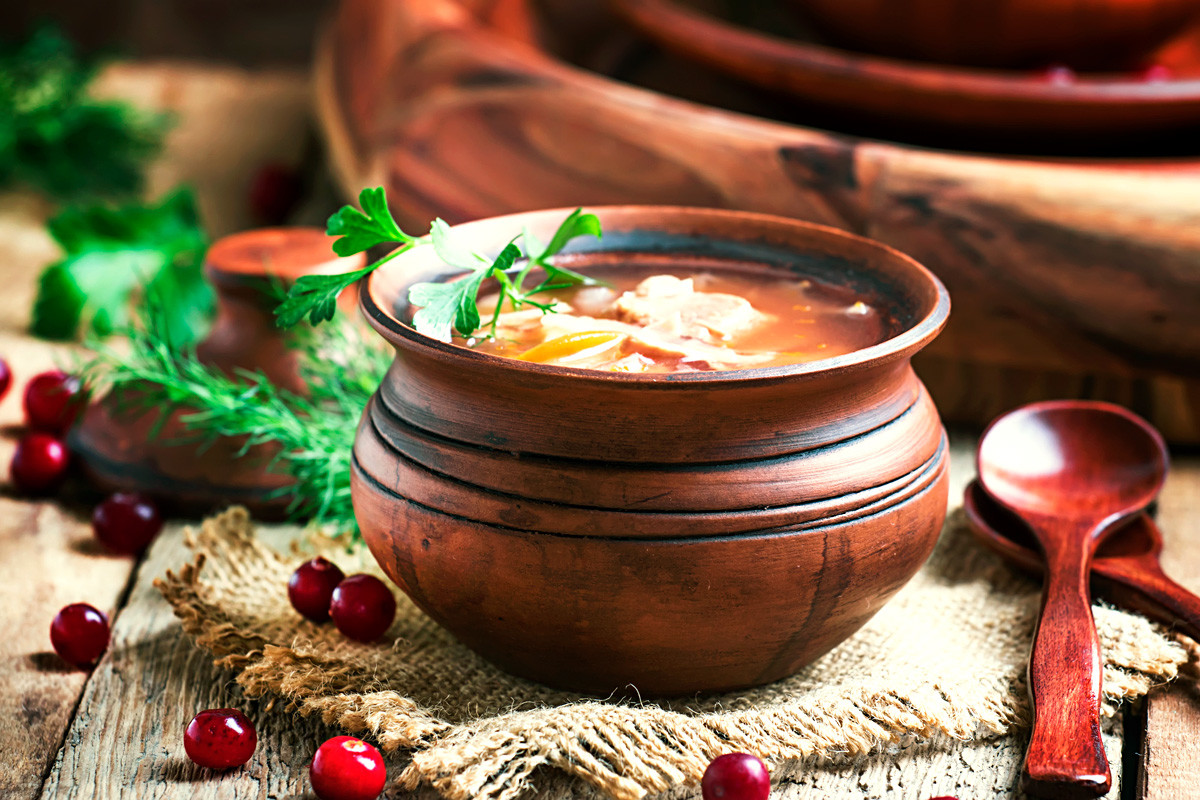 Legion Media
Finely cut up pork ribs (60 g), chop potatoes (30 g), onions (10 g), and carrots (10 g), add sauerkraut (40 g), dried cranberries (10 g), and garlic (10 g), and add salt and pepper to taste. Place all ingredients in a clay pot, pour over cold boiled water (250 g), cover with a lid or tinfoil, and cook for 2 hours at 170°C. Serve with smetana and greens.
4. Cabbage pie with minced meat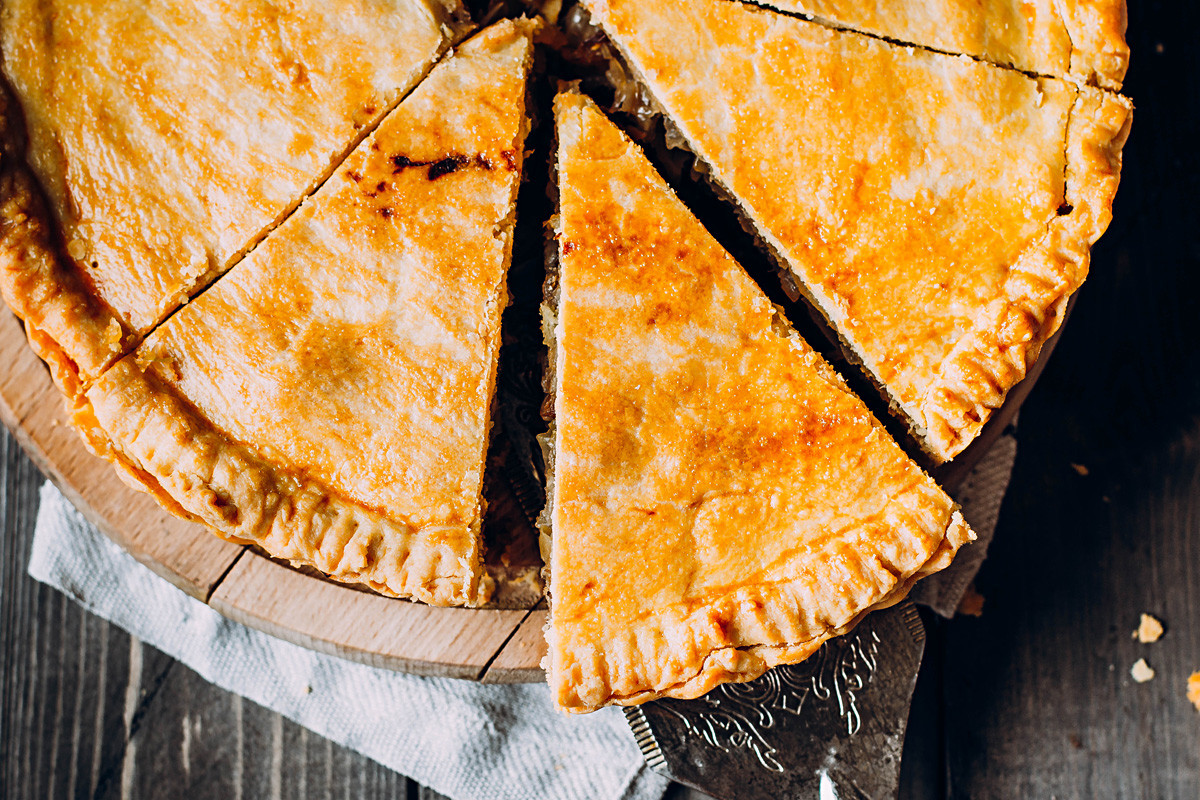 Legion Media
Mix fried cabbage (400 g) with minced pork (300 g), and add salt and pepper to taste. Roll out 300 g of yeast dough (the base of the pie), and place on the bottom of a mold of diameter 30-32 cm (so that the edges of the dough are hanging over the sides of the mold). Lay on the filling evenly. Roll out another 200g of the dough (the lid of the pie), place it over the top, shape the edges aesthetically, and smear with whipped egg.
Put the mold in the oven and bake until golden brown for 20-25 minutes at 180°C. After baking, grease with butter.
Read more: How to grill like a Russian and throw an amazing outdoor party
If using any of Russia Beyond's content, partly or in full, always provide an active hyperlink to the original material.