Month in Russian Kitchen: Feast on the Volga and celebrate beer in Moscow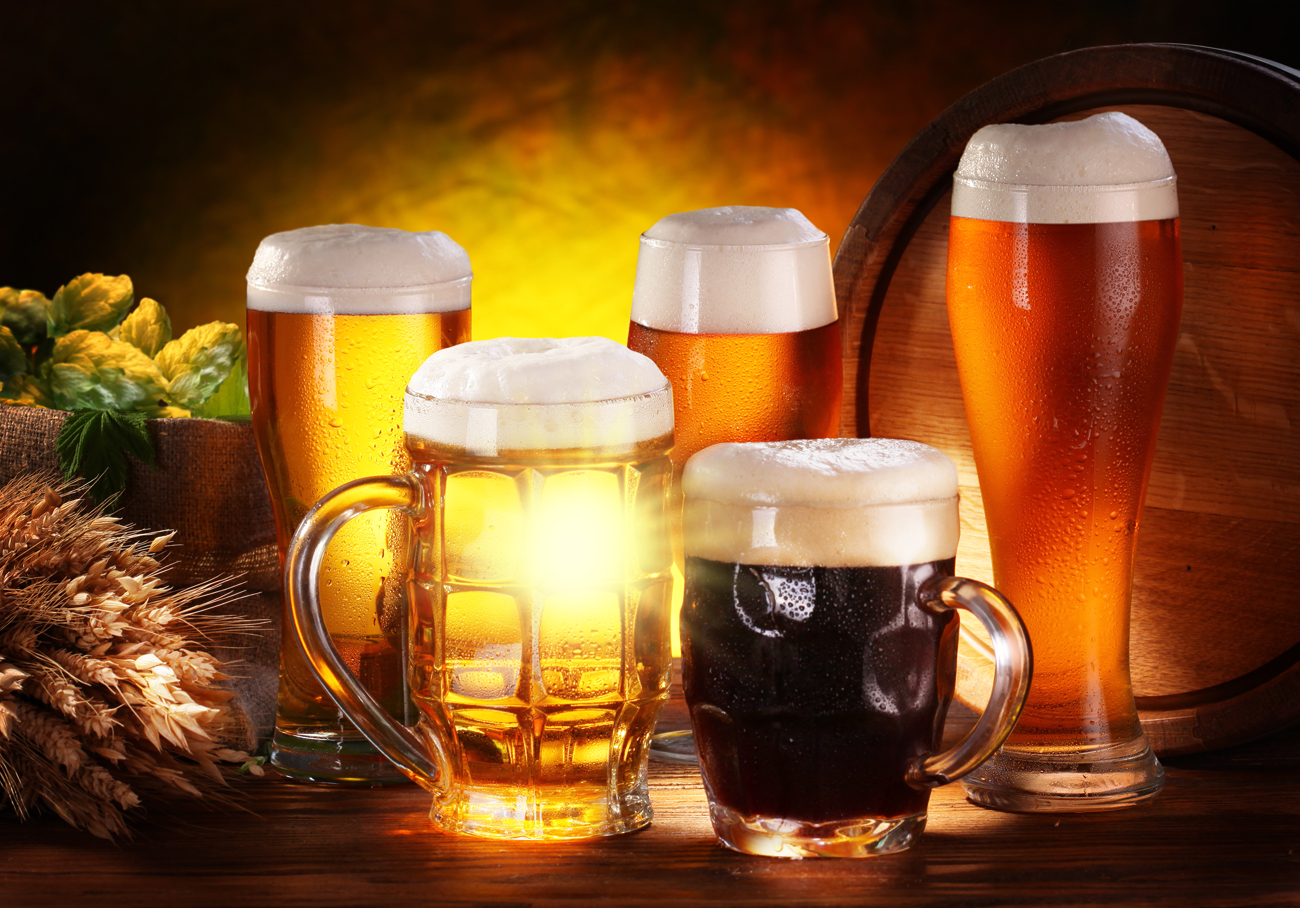 International Beer Day unites all lovers of the foamy beverage.
Vostock-Photo
RBTH presents a digest of the most delicious events in Russia coming up in August.
All hail Russian beer!
The first Friday of August is a time for beer lovers to celebrate. It's International Beer Day! Begun in the United States in 2001 as a small local event, today International Beer Day is celebrated in 207 cities in 50 countries on six continents.
While Russia does not rank among the world's best known beer-making countries, practically every Russian is a fan of good beer. The country's craft beer industry has gone through a period of rapid development over the past few years and it's now possible to find a beer to suit practically any taste.
This year, International Beer Day is celebrated on Aug. 5. Make the most of the festivities by raising a pint to all the professionals involved in the brewing process and trying out a new foamy beverage.
Have your beer with sausages
Muscovites can keep celebrating beer on Aug. 6 at the German culture festival Das Fest, which will take place at
the All-Russian Exhibition Center (VDNKh)
. The event will feature Holsten drinks accompanied by metwursts, foreshanks, sauerkraut and the world-famous Bavarian sausages. There will also be a parade, performances of traditional German dancing, concerts, a barrel-rolling contest, a market offering German products and even a beauty salon featuring German hair styles.
Getting acquainted with foreign culture has never been so tasty and fun!
Celebrate in Russia's wine capital
Source: Vostock-Photo
Head further south if you want to get a taste of some of Russia's best wines. On Aug. 20-21, Russia's wine capital — the city of Abrau-Durso in the Krasnodar Territory (923 miles south of Moscow) — will host for the first time a version of the "O da! Yeda!" (Oh yes! Food!) festival focused on viniculture.
The program will be divided into two parts. Those who work in the culinary industry will have the opportunity to attend meetings with renowned sommeliers and chefs, winery representatives and local suppliers with the goal of developing cooperative partnerships, but anyone visiting the festival will have a chance to try delicious dishes presented by the 20 best restaurants of southern Russia and attend workshops hosted by chefs. No one will have the chance to be bored — the festival program features wine tasting, culinary competitions, a wine market and a fair offering local products, all accompanied by music.
The region of Abrau-Durso is known primarily for the sparkling wine produced by the winery of the same name. Abrau-Durso has been producing Russia's best sparkling wine for more than 150 years. Before the revolution, it was an official supplier to the imperial court and now is an official Kremlin supplier.
Eat up in Yaroslavl
The middle of August is an excellent time for foodies to pay a visit to the Golden Ring city of Yaroslavl (169 miles north-east of Moscow). During the week of Aug. 15-21, a group of renowned Russian chefs will visit the best restaurants of the Yaroslavl region, presenting their specialities, sharing professional secrets and trying their hands at the most interesting regional dishes.
This "chef's tour" is part of Yaroslavl's Gastronomic Week, which will also feature a city-wide picnic, Feast at the Volga, on Aug. 20. The picnic will feature more than 100 restaurants and foodtrucks set up at 50 themed locations. The celebration will include a barbecue championship, presentations of local products and brands, lectures and workshops and sporting competitions.
All rights reserved by Rossiyskaya Gazeta.