10 centuries of real Russian ukha soup: Tradition and modernity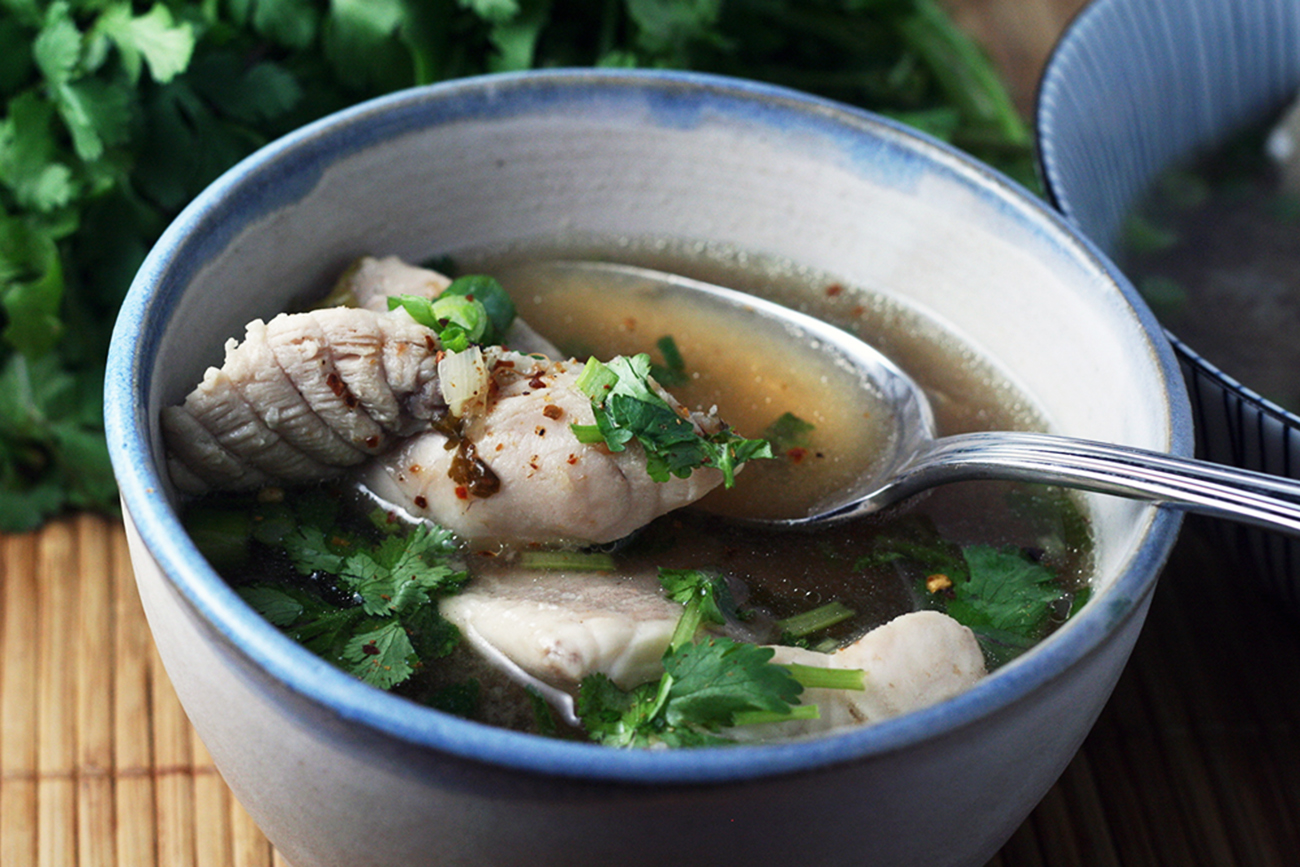 Is the medieval fish soup the same today as in olden days?
Asiansupper via Flickr
​Ukha has been famous in Russia since ancient times and is still cherished. But is today's ukha different from the one our ancestors ate? Participants of the annual Veliky Rostov Ukha Festival tried to answer this question.
"Veliky Rostov Ukha - 10 Centuries of Tradition Festival" was held for the fourth time, now the leading event in the field of gastronomic tourism, (1st place in the national Russian Events Awards). This year, 17 teams from across Russia competed in the contest in the city of Veliky Rostov (133 miles north-east of Moscow), and each presented an original ukha recipe and was evaluated by a jury composed of professional head chefs.

This soup doesn't need a stove

Just about every country has a traditional fish soup: French bouillabaisse, the Finnish cream lohikeitto, or the Italian cioppino. But perhaps the main difference in Russian ukha is the simplicity of its ingredients, which are always at hand.

Source: Nika Chaykina

"You can make the soup basically out of anything," said one festival participant. "Our team makes the soup with spelt, which in a way reminds you of the fairytale porridge made 'from an axe' (a saying which means a result achieved despite the initial lack of the necessary ingredients - RBTH). Any fish will do for the broth. We used salmon, cod and carp. This is a universal soup that can be made not only at home on a stove, but also on the road."

10 centuries of tradition

Ukha is one of the oldest and most favorite dishes in Russian cuisine, and has been appreciated since the 11th century. Actually, every soup was once called ukha, regardless of its ingredients. Initially, it was a broth made from wild game with herbs and vegetables. Ukha was also the fat from boiled beef or chicken, which is why many old Russian recipes speak of ukha made with beef or poultry broth. Starting in the 15th century, however, Russians began making ukha primarily with fish and by the end of the 17th century the name was used exclusively for fish soups.

Source: Nika Chaykina

The soup is prepared from any type of fish, and it's important that the broth remains transparent and that the fish does not fall apart. Usually, some ingredients are removed from the soup when it's almost ready and then are served separately.

The real Russian ukha is made without a pot top, on a moderate or weak flame, in order to preserve the transparency of the broth. You add some herbs, laurel leaf, salt and pepper. Classical Russian ukha has several types: the white version is made of perch, ruffe and whitefish; and the black version from carp or crucian. The red or amber ukha is prepared with fish of the salmon family, as well as sturgeon or beluga. To create a robust color saffron is added.

Poor man's soup eaten by czars

Ukha is a universal soup. Depending on the type of fish, it can be grub for poor people, or a refined dish for gourmets. At royal feasts the real ukha was prepared from broth made of poultry and fish, and included wine or vodka. It was served with pies, onion rolls and small pastries.

The winners. Source: Nika Chaykina

The festival in Rostov presented many interesting versions of this famous dish, and the winner was a team that made ukha according to an old Russian recipe that is more than 300 years old. It's too bad we can't taste this Veliky Rostov ukha that was made for guests in a 300-liter cauldron.

Monastery ukha

This type of ukha is made with chicken broth, and when it's almost ready all the ingredients are removed from the pot so they don't dissolve. Then small fish are added: perch is followed by zander and pickerel. Finally, you chop in potatoes, carrots and onions.
If using any of Russia Beyond's content, partly or in full, always provide an active hyperlink to the original material.
Get the week's best stories straight to your inbox