Gourmet Moscow: Hot on the trail of amazing Russian cheeses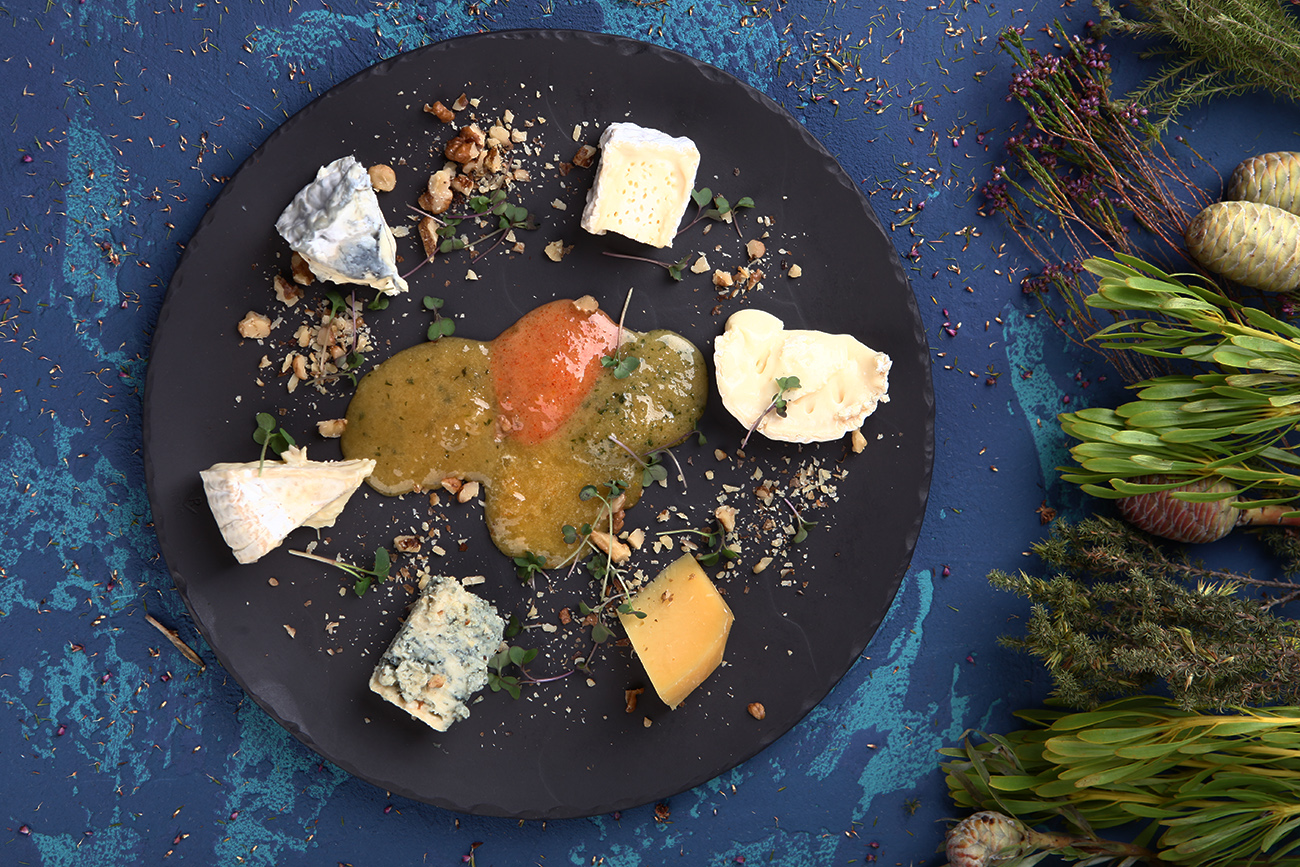 The food embargo gives domestic cheese makers a golden opportunity.
Photo courtesy of LavkaLavka
When sanctions and counter-sanctions hit in 2014, Russians started worrying for many reasons. One reason was, of course, European food. However, this only inspired Russian farmers and restaurants to start making their own cheese, which now rivals their European counterparts. RBTH presents a guide to restaurants in Moscow where you can try the best that Russian cheesemakers have to offer.
LavkaLavka
LavkaLavka is a farmers' cooperative and a restaurant that unites small and mid-sized farms across Russia, and it has been delivering fresh, natural, seasonal food produced in Russia even before sanctions began. The restaurant's main cheese supplier is Lyubov Gorbacheva, who is based in the Smolensk Region. Her young and blue cheeses comprise the cheese platter at LavkaLavka, which comes with four different types of honey (citrus, chilli, mint-tarragon, tarragon) and, of course, a mixed basket of freshly baked bread.
Golodny-Zloy
One of the newest additions to Moscow's burgeoning wine and gastro bar scene is Golodny-Zloy (the Russian translation for "hangry"). On offer are three types of cheese. The first is stracchino, a type of mild Italian cow's milk cheese eaten very young and with a creamy texture. Then, there's homemade Camembert, and chevre, a goat cheese with an aromatic flavor that comes as a light cream and acts like a spread.
Shinok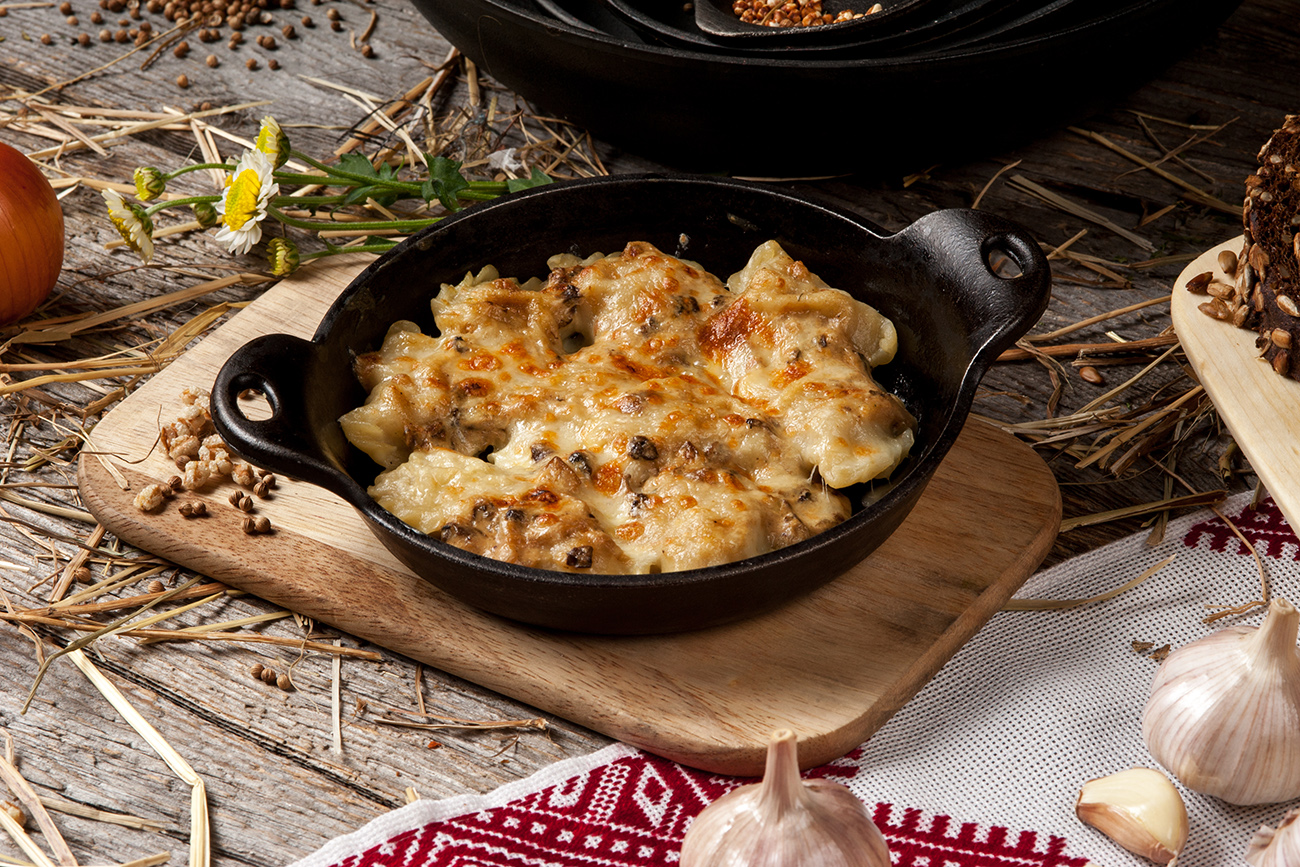 Photo courtesy of Shinok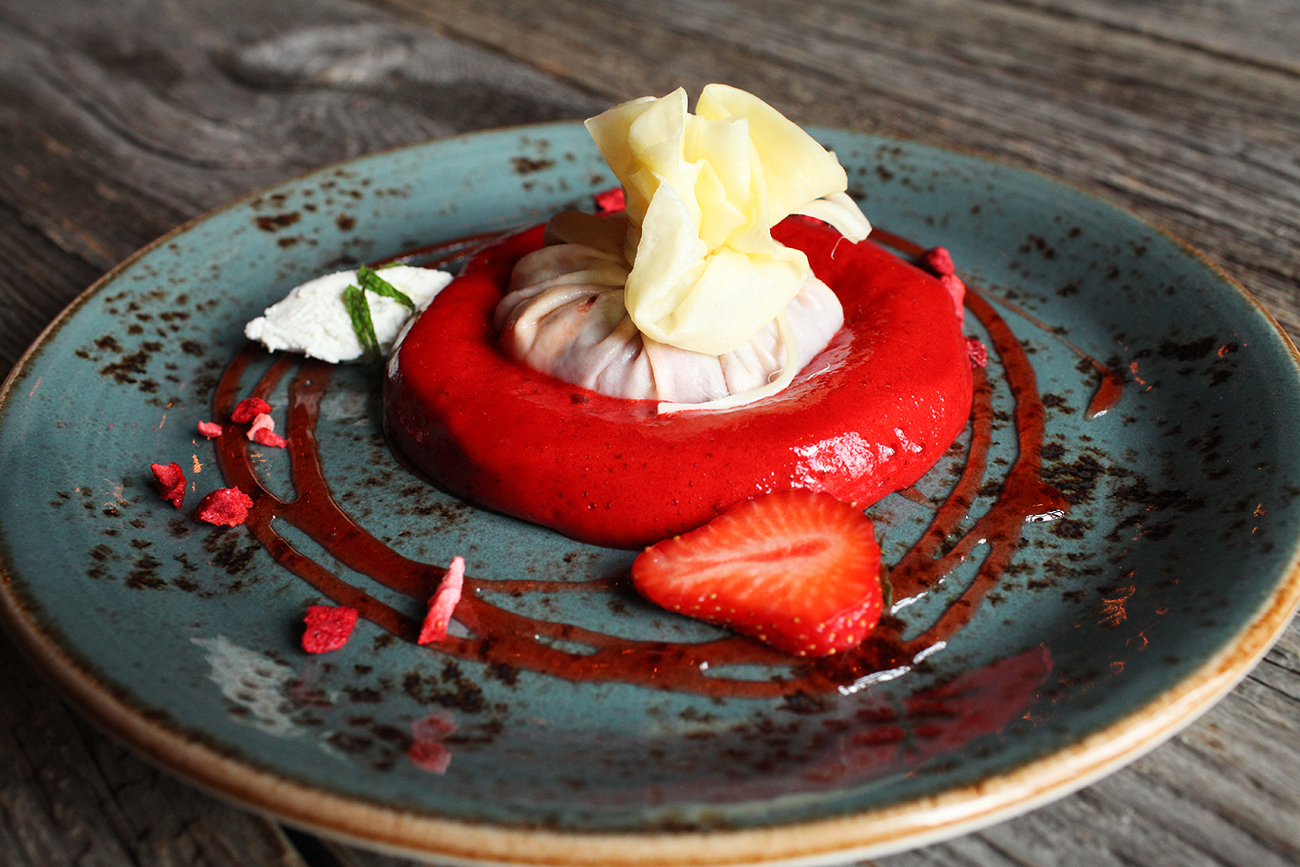 Photo courtesy of Shinok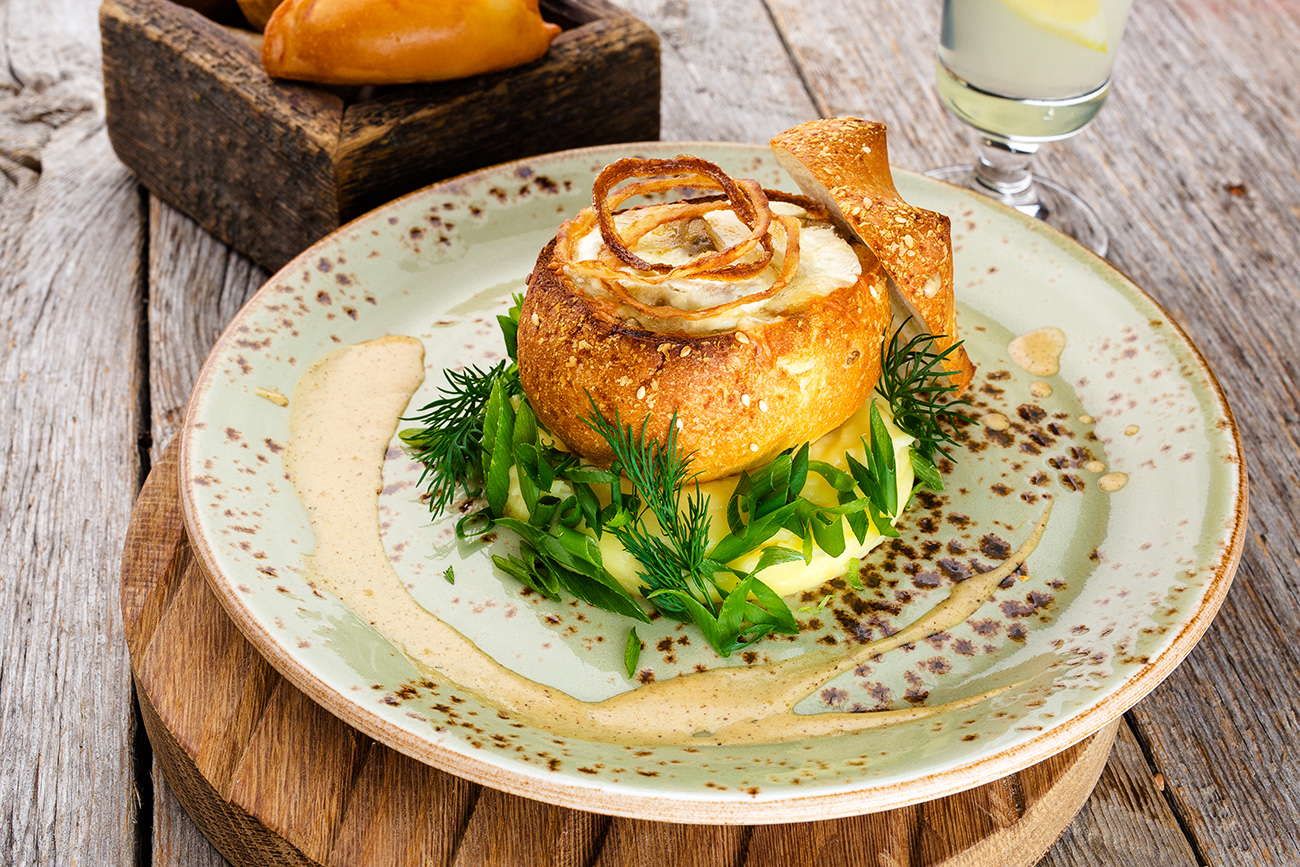 Photo courtesy of Shinok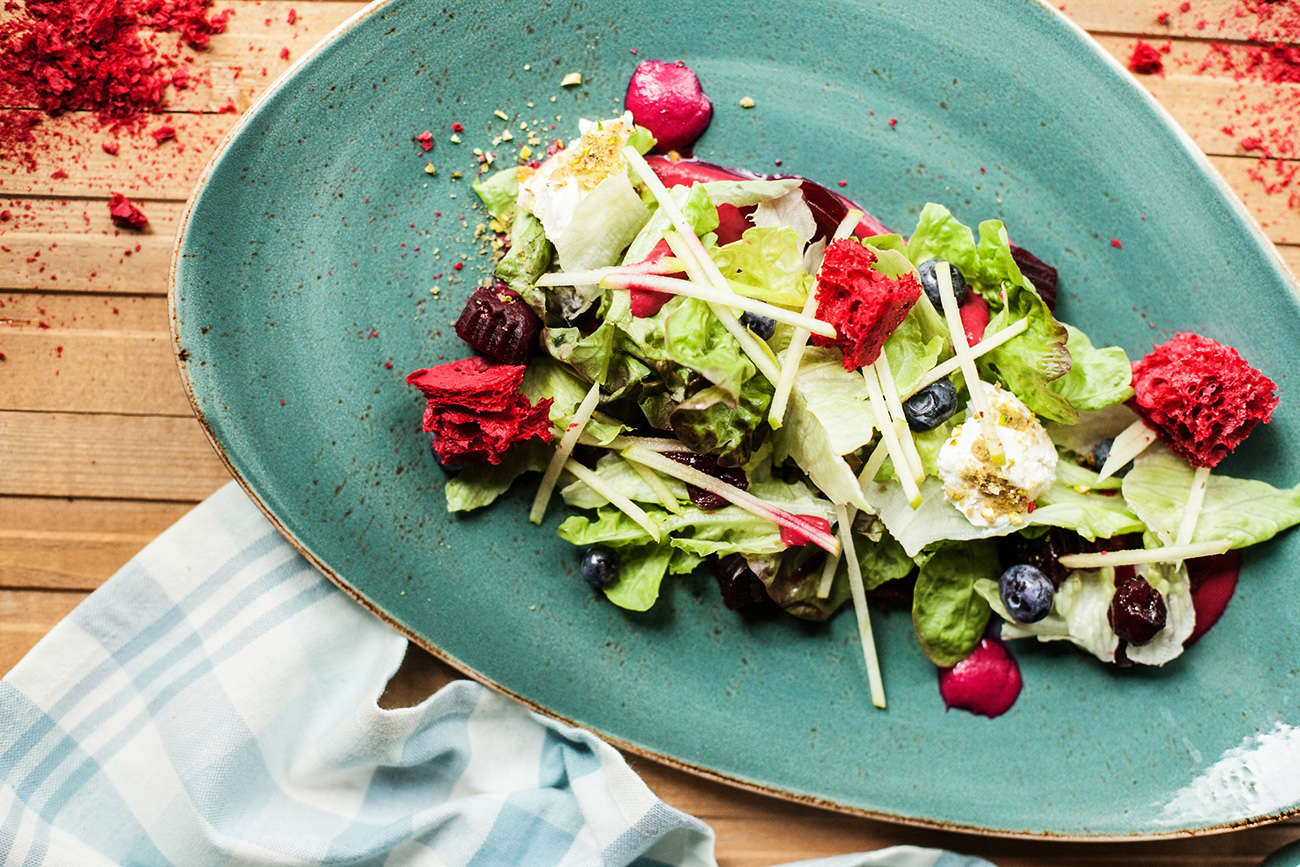 Photo courtesy of Shinok
According to Elena Nikifirova, head chef at the famous Ukrainian restaurant, Shinok, southern and eastern Slavic cuisine simply cannot do without good dairy and cheese. That's why when sanctions hit Elena tirelessly tried different farmers' cheese, and even made her own. Now, Shinok's cheese platter consists of different types of cow cheese, as well as goat and sheep cheeses, and one type (similar to feta but less salty) is even made in house. The cheese platter comes with grapes, nuts, and homemade marmalade. A must on the menu, according to Elena, is the beetroot and goat cheese salad with fresh berries and ground pistachio, as well as the mushroom and cheese julienne served in a bun.
Syrovarnya
On the premises of the former Badaevsky Brewery, the famous Russian restaurateur, Arkady Novikov, opened a cheese manufacture and opened a new restaurant with a self-explanatory name, Syrovarnya. In accordance with traditional Italian technology, Syrovarnya's highly-skilled cheesemongers make five kinds of soft cheese (Mozzarella, Burrata, Stracciatella, Caciotta and Ricotta) and many more; in fact, too many to list in one article!
Twins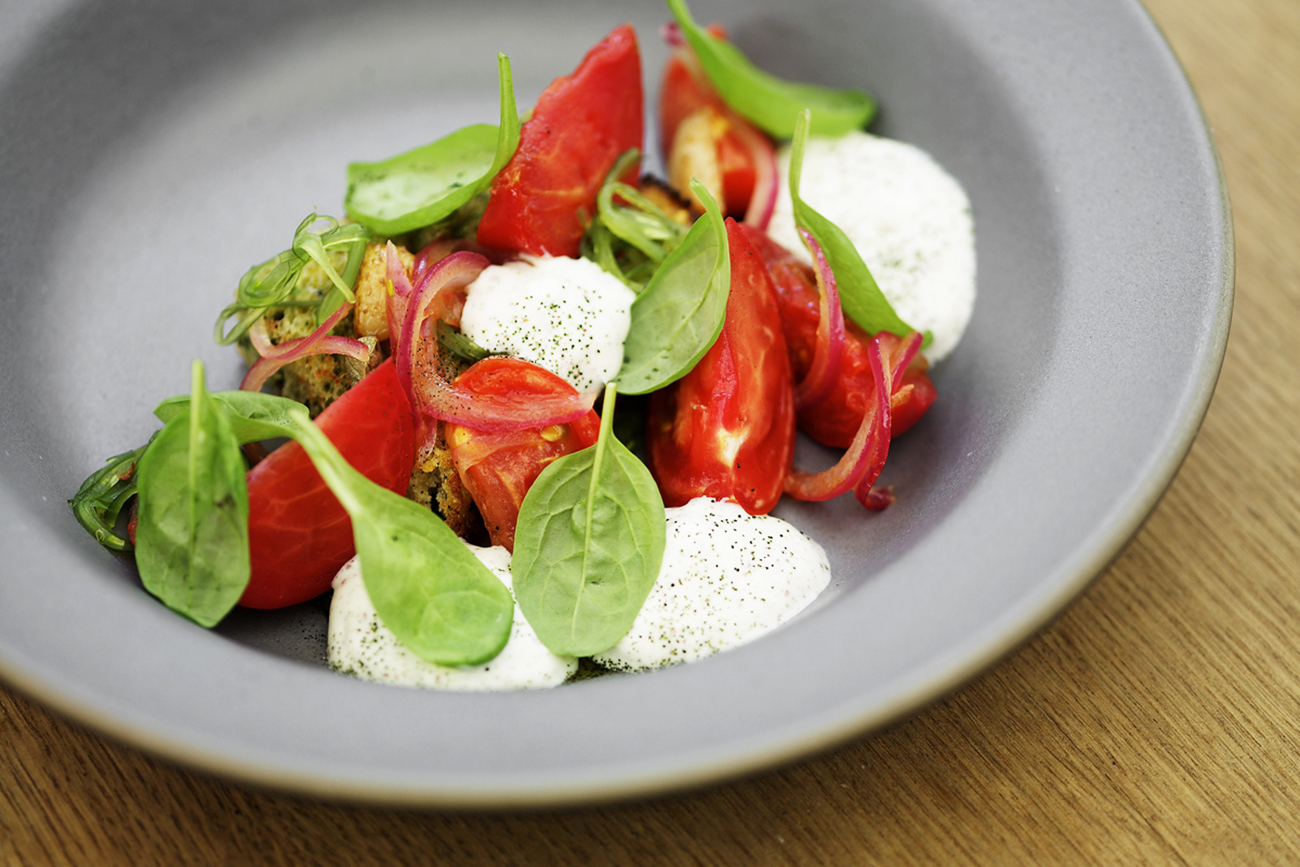 Photo courtesy of Twins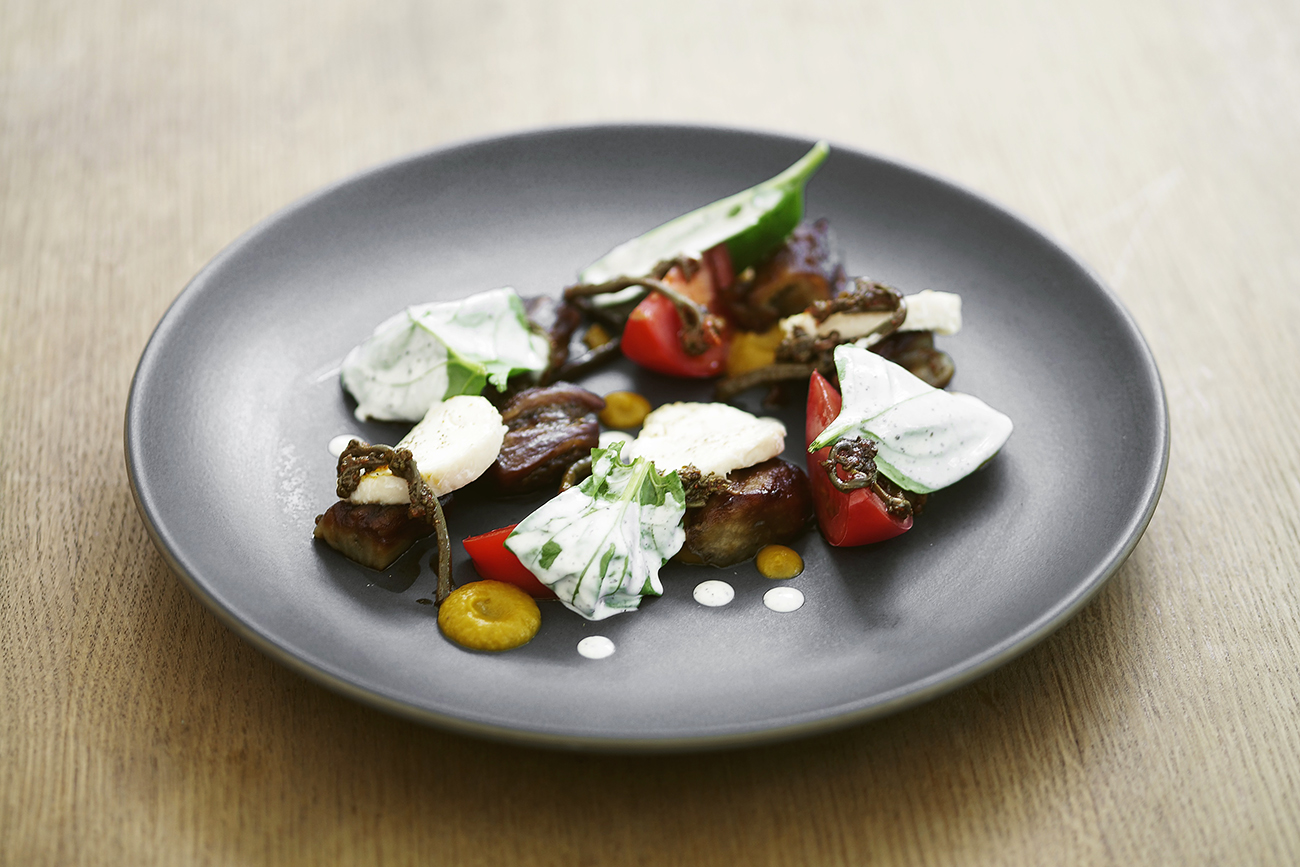 Photo courtesy of Twins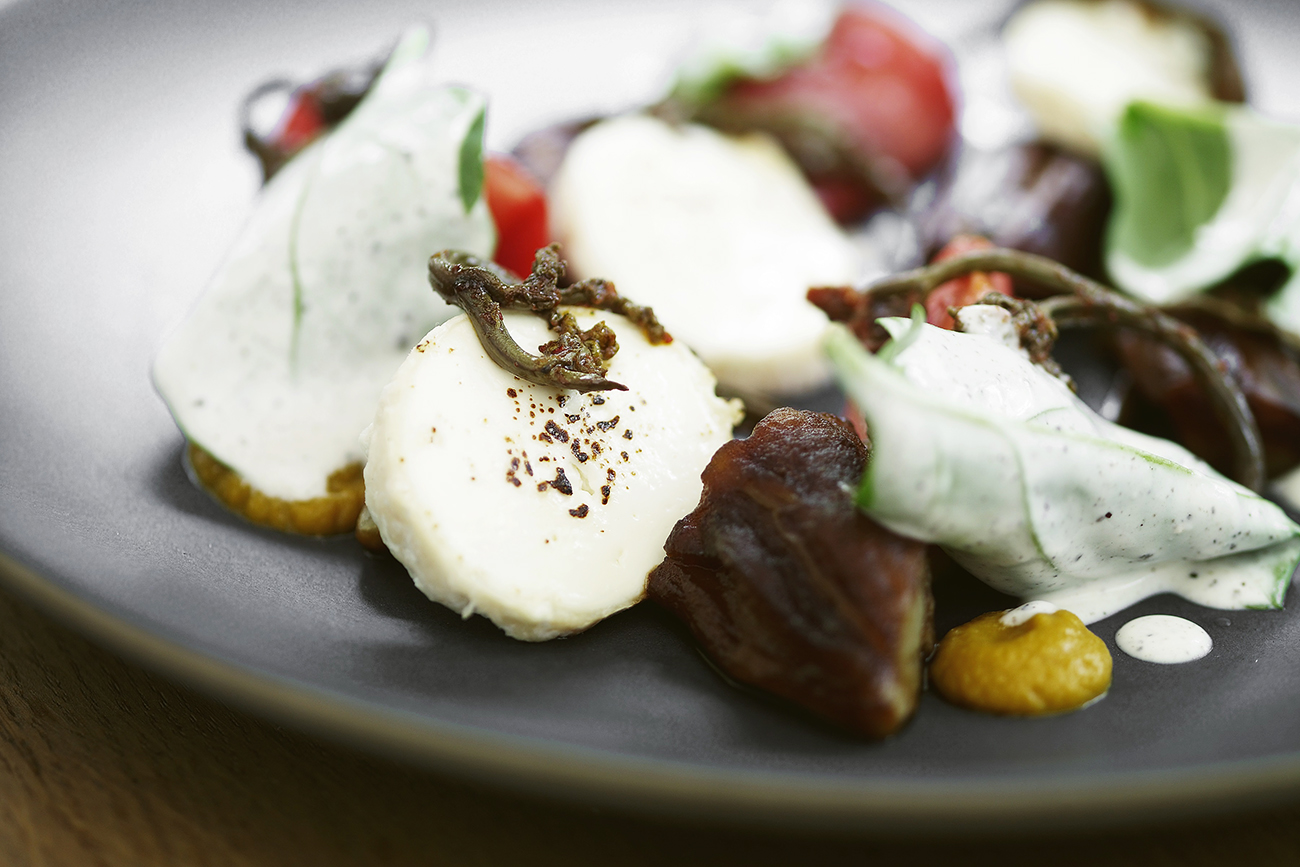 Photo courtesy of Twins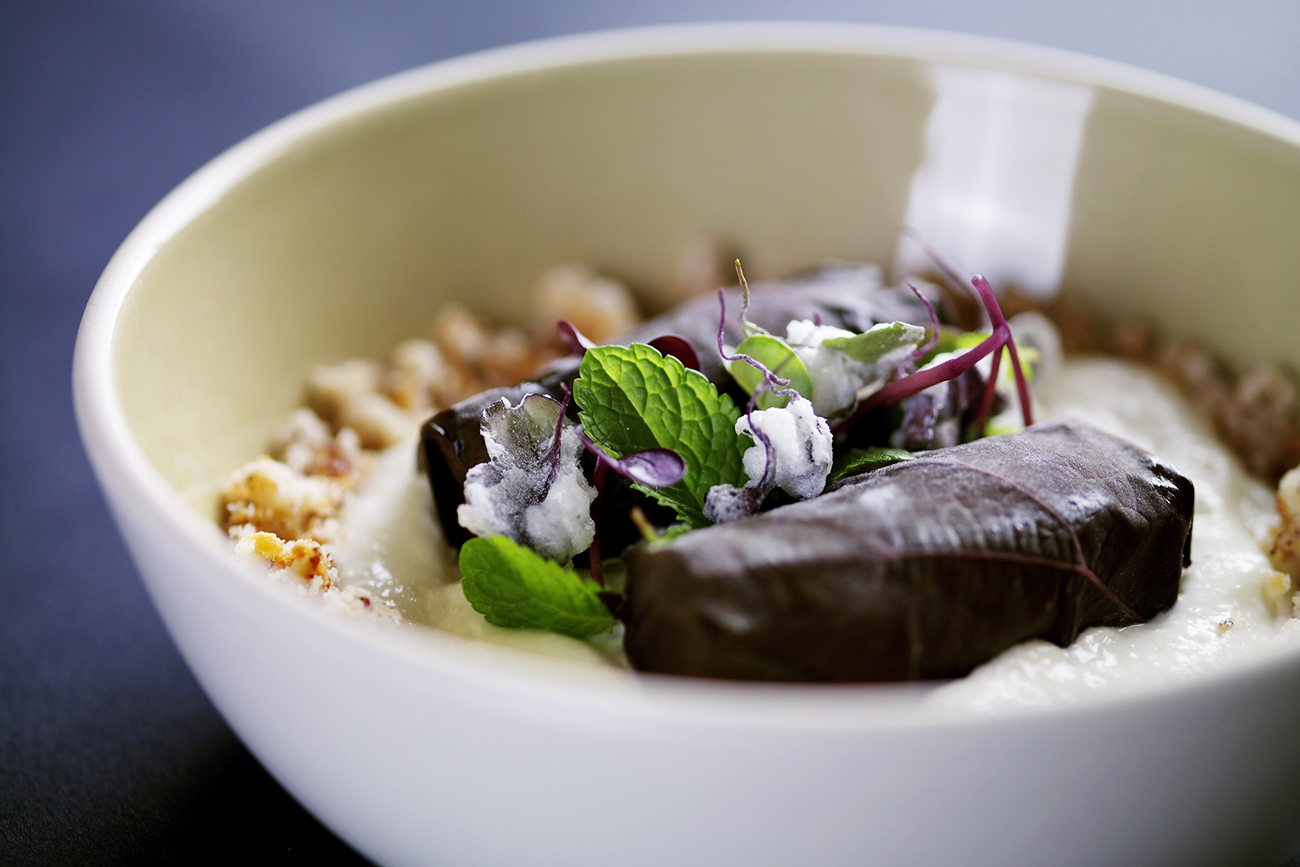 Photo courtesy of Twins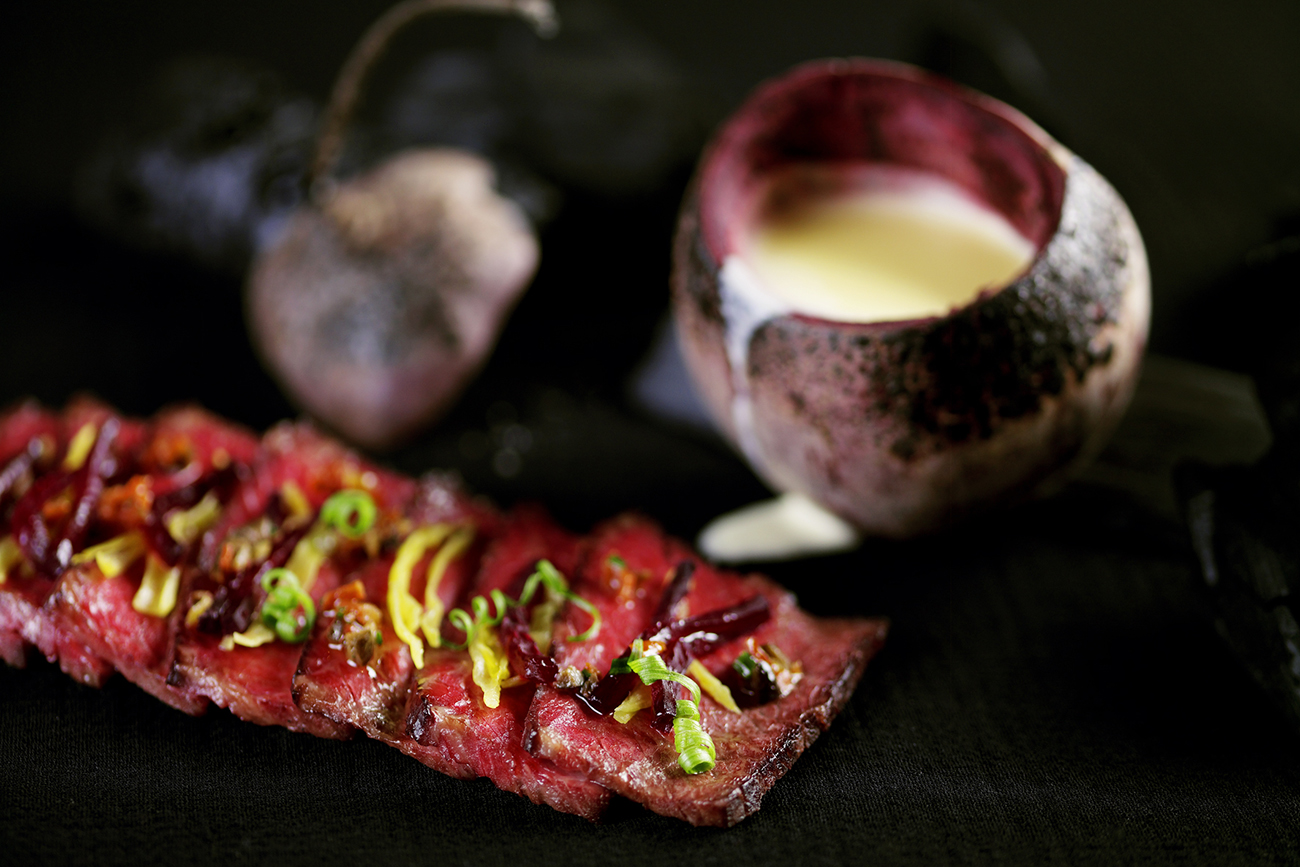 Photo courtesy of Twins
The twins behind Twins are truly mad scientists - in the best sense of the word. Sergey and Ivan Berezutsky travel far and wide in Russia to find the best produce possible, and then serve it to the Moscow public in the most imaginative ways. They are trendsetters, and even way before sanctions hit in 2014 they were working with one of Russia's best cheese farmers (whose name is kept under wraps because demand for his cheese is so high). Not only do the twins buy their cheese, but they also try to make new ones like unagi seaweed cheese. Try their goat cheese with hemp seeds and stewed eggplants, or beef neck with Altay cheese (for which they ventured on horseback to the most remote areas of the Altay region to find the old man who has been making it for decades). The homemade suluguni cheesecake is a must for dessert!
Wine Time
As the name suggests, wine is the main focus here, and what goes impeccably with wine? Cheese, of course! It takes up a good 25 percent of the menu, and is sourced from the Maria Koval Dairy (along with the ice cream). This cheese is indistinguishable from western types now banned due to sanctions, and if you try one of the many starters that are based on this cheesemaker's product, you will not be disappointed.
If using any of Russia Beyond's content, partly or in full, always provide an active hyperlink to the original material.