Why is a Russian mechanic building an army of robots in Siberia?
Sergey Kulagin has long been repairing cars, but one day he got the idea to build robots. Today, his formidable army of machines tallies several hundred strong. Do he and his terminators have plans for world domination?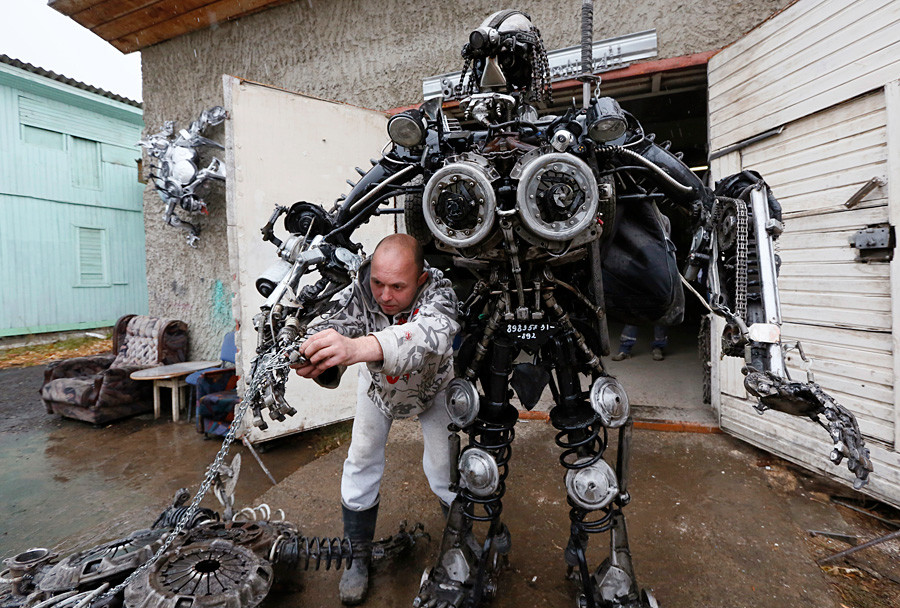 Sergey Kulagin, who lives in the small Siberian city of Divnogorsk, worked many years as a typical mechanic until one day in 2011 when he saw a human metallic figure at an exhibition. At that moment he decided he could do better, and that's how his hobby, and this strange story, began.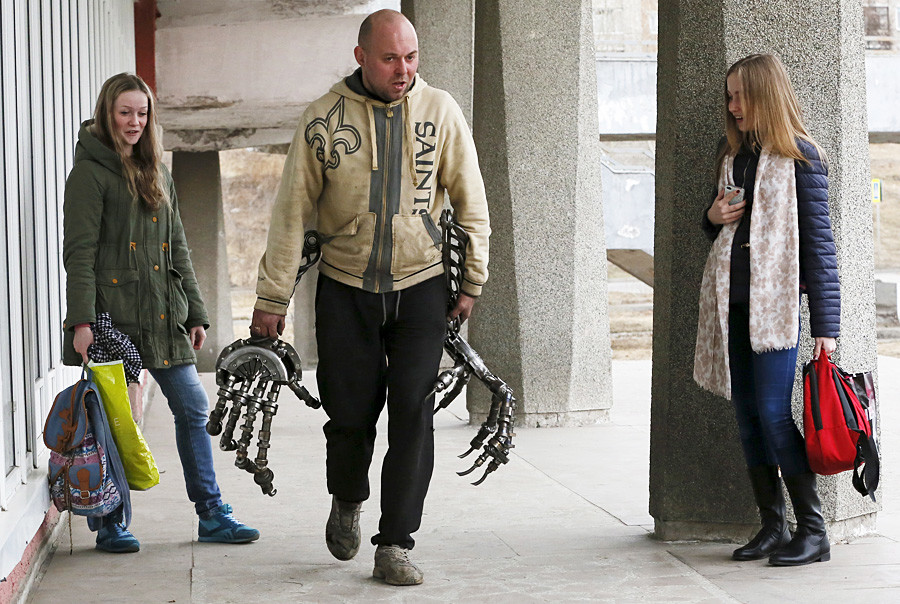 Reuters
For more than six years, Kulagin has made robots out of car parts. He continues his full-time job as a mechanic, but devotes a significant part of his free time to his hobby.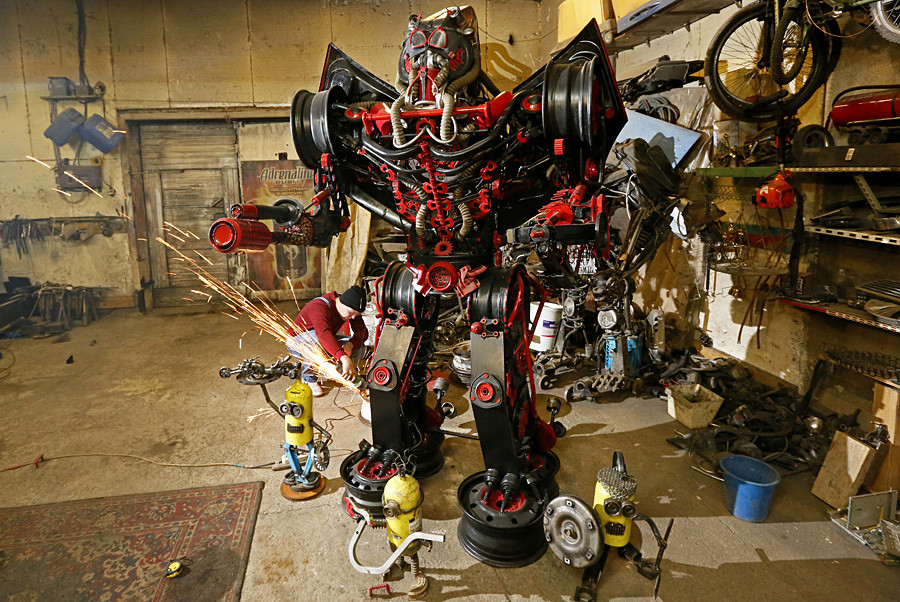 Reuters
Dinosaurs, firefighters, insects, athletes, and minions… Kulagin has made over 300 different metallic figures and doesn't plan to stop.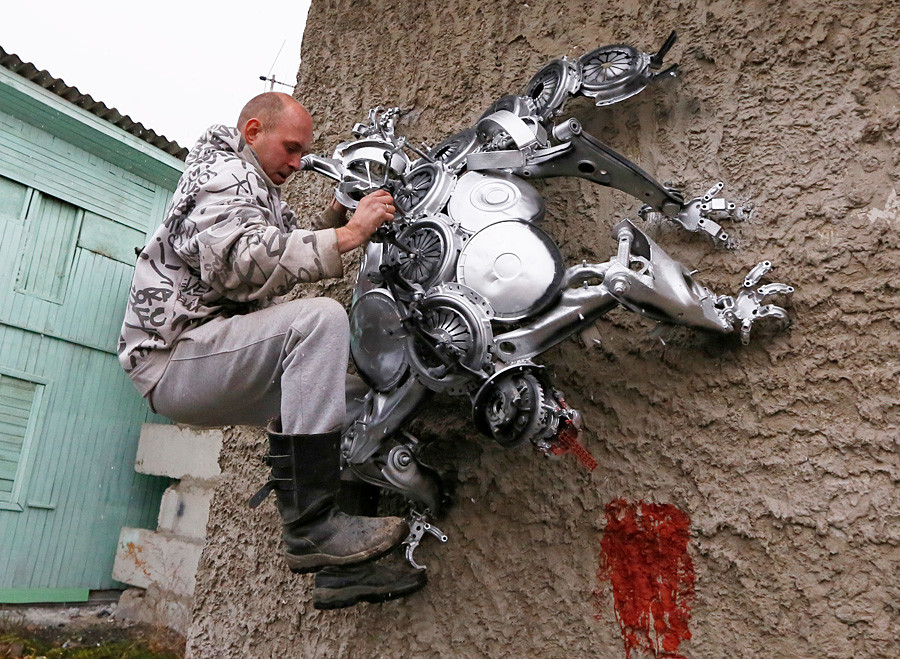 Reuters
All the materials that Kulagin uses for his work are scattered about chaotically. There's no system to the master's creativity. Each robot is unique, and no two are similar. Improvisation plays a major role, and when starting work on one figure, Kulagin often doesn't know what the final result will be.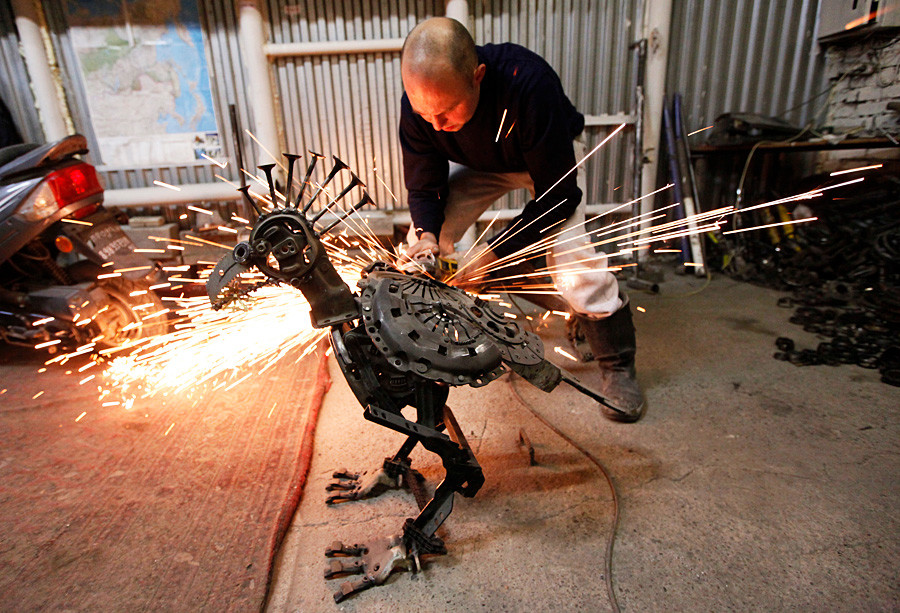 Reuters
The robots are not advanced machines with sophisticated circuitry. And for sure they don't have artificial intelligence. Of course, they're much simpler.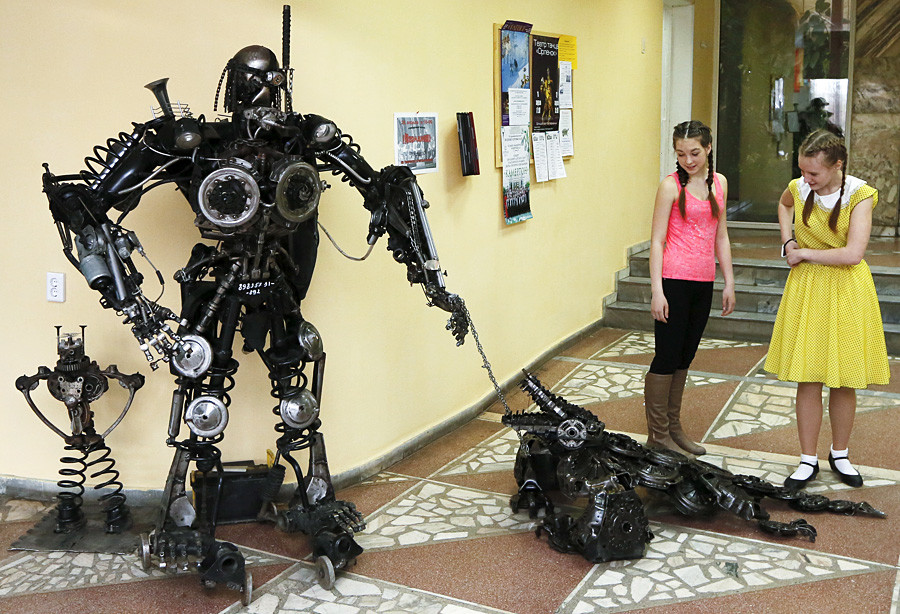 Reuters
Still they're good at some things. Using remote control, Samurasha Divgor ("Little Samurai Divgor" in English) moves his hands, fingers, head and even winks with his right eye.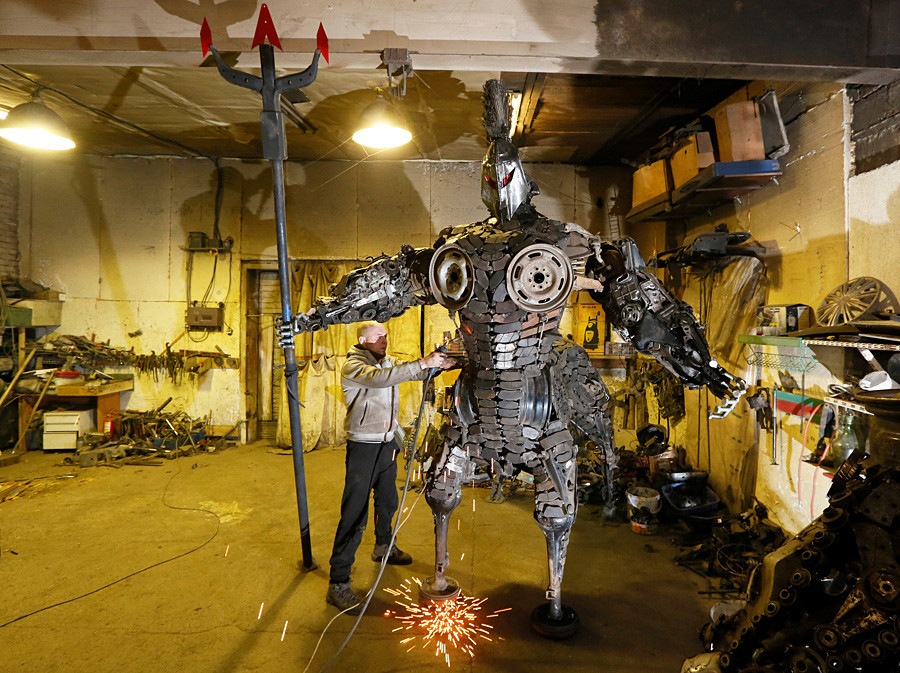 Reuters
At first, Kulagin's 'children' were kept at his workshop. But soon he realized that it couldn't hold the growing collection. Sergey opened a museum near Krasnoyarsk that is known as the Rise of the Machines Museum-workshop. Here, visitors can watch and touch the robots, try out how they move, sit on several, and even create names for the robots. A huge one-ton giant centaur guards the museum entrance.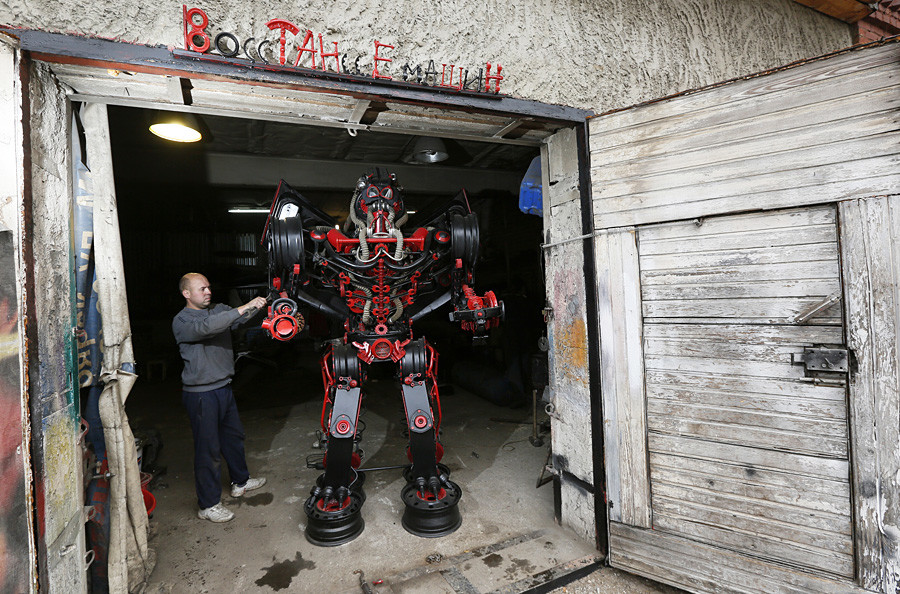 Reuters
The museum serves as a shop as well, and visitors can buy any robot they wish. When one figure is sold, it's quickly replaced by another.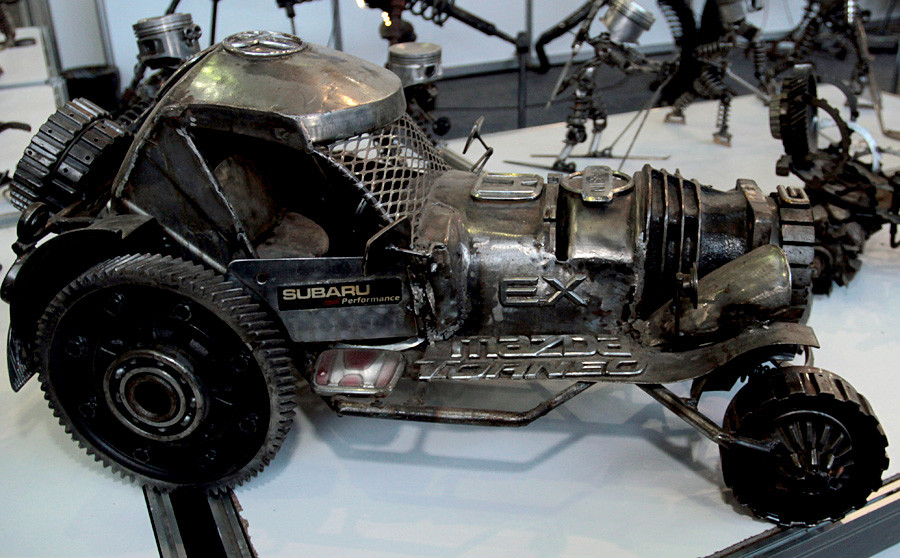 Sergey Chernyh/RIA Novosti
This is a post-apocalyptic vehicle from the Mad Max movie, made out of parts from Subaru, Mazda and Zhiguli cars.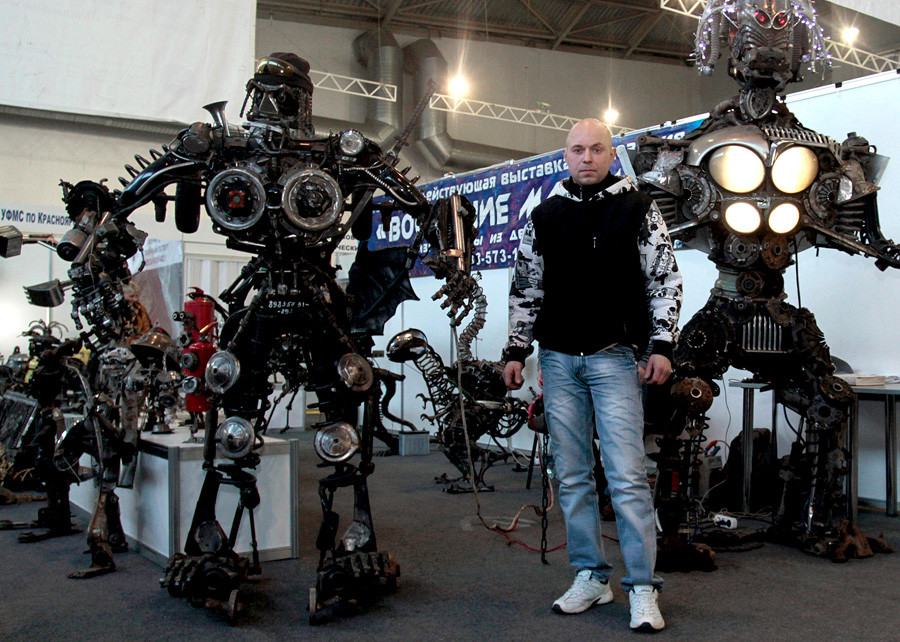 Sergey Chernyh/RIA Novosti
The Predator robot (R) can shine his Mercedes headlights, and plays music via built-in car speakers. Nice option when you have a party!
If using any of Russia Beyond's content, partly or in full, always provide an active hyperlink to the original material.