When can a cemetery be a motorhead paradise?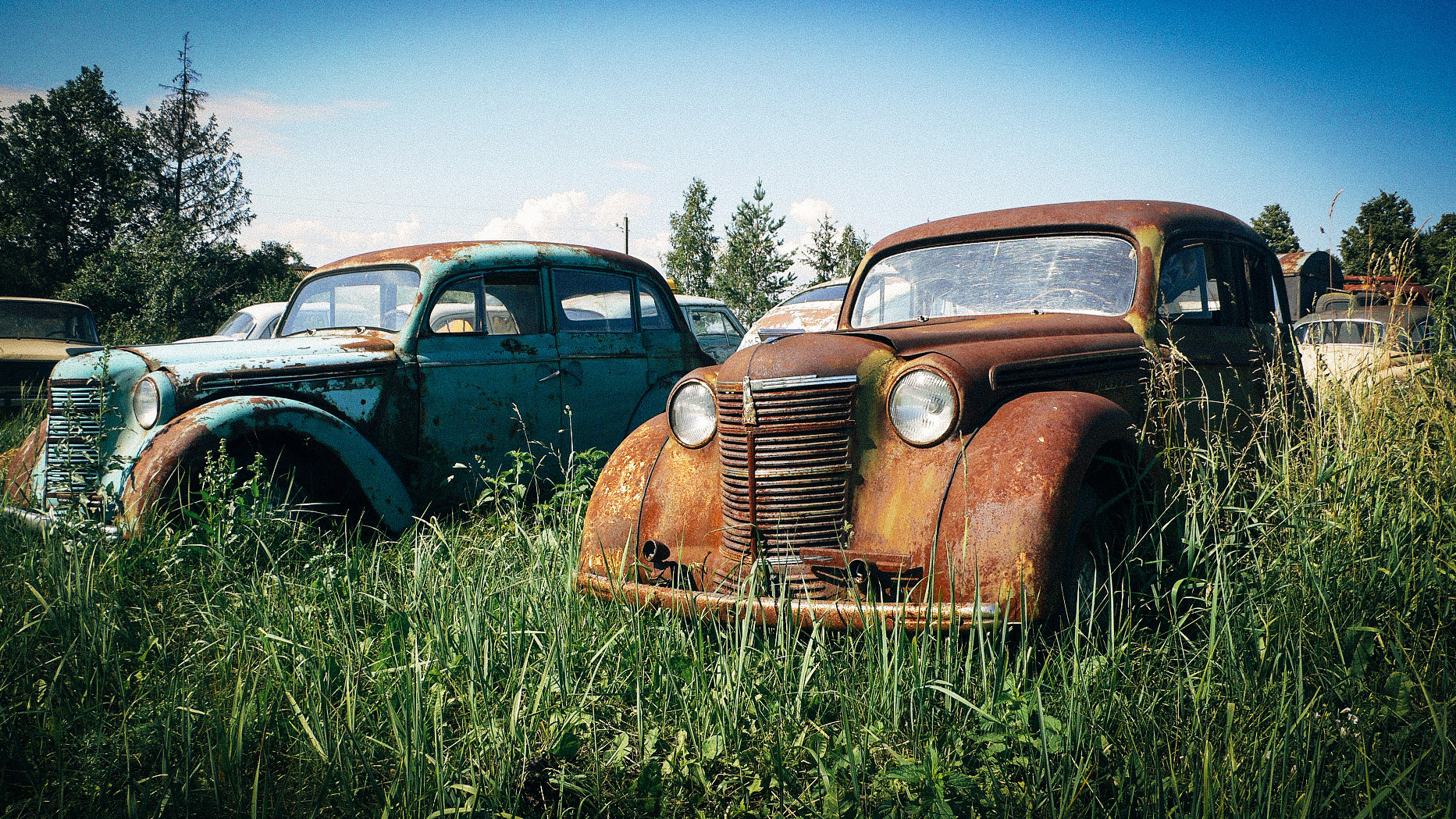 A perfect collection of unique Soviet cars awaits motorheads at an open-air museum 300 km from Moscow. Unfortunately, the poor condition of most of the exhibits makes it look more like a cemetery.
One day in the 1990s former racer Mikhail Krasinets discovered his life passion. He started to collect old Soviet cars. When the street in Moscow where Mikhail lived was full of his exhibits, he realized he needed to broaden his horizons.
Mikhail and his wife sold their flat and bought a house in the village of Chernousovo in the Tula Region, 300 km from the capital. Here his remarkable museum "Automobiles of the USSR" was born.
There are over 300 vehicles located in a huge open field. Most of them are Soviet models from the 1940s and 1990s, including passenger cars and heavy trucks.
To maintain such a museum is not a cheap hobby. Mikhail was lucky that in 2004 the museum was granted official status and became a part of the local Regional Studies Museum. Still, there is an acute need for funding.
Suffering from snow and rain 24 hours a day in the open air, all the cars and trucks need major renovation. Some vehicles are being carefully repaired, but others are falling to pieces. Mikhail alone just cannot keep an eye on all his "kids."
The cars and trucks are not randomly placed in the field. They are arranged according to the year of production, making it possible to follow the whole history of the Soviet automobile industry.
To reach the museum is a not an easy job, requiring an off-roader to get there. But it's worth the effort. Visitors can photo the vehicles, climb inside, and inspect the antiques from all sides.
Mikhail's collection has some unique exhibits. Two right-hand-drive Moskvich cars, for example, were designed exclusively for sale in England. Besides, one can find some foreign-made pearls: Mercedes Benz W108, Opel Rekord S, Buick Special 8, etc.
Opinions of Mikhail Krasinets vary. Some say he does a good job by preserving unique vintage cars, others are sure he's just a collector of useless garbage.
There are those who advise him to sell some rare exemplars to private collectors. Yet Krasinets wants to leave the museum in one piece for future generations.
If using any of Russia Beyond's content, partly or in full, always provide an active hyperlink to the original material.