Russia's first battle drones revealed in Moscow during Victory Day parade rehearsal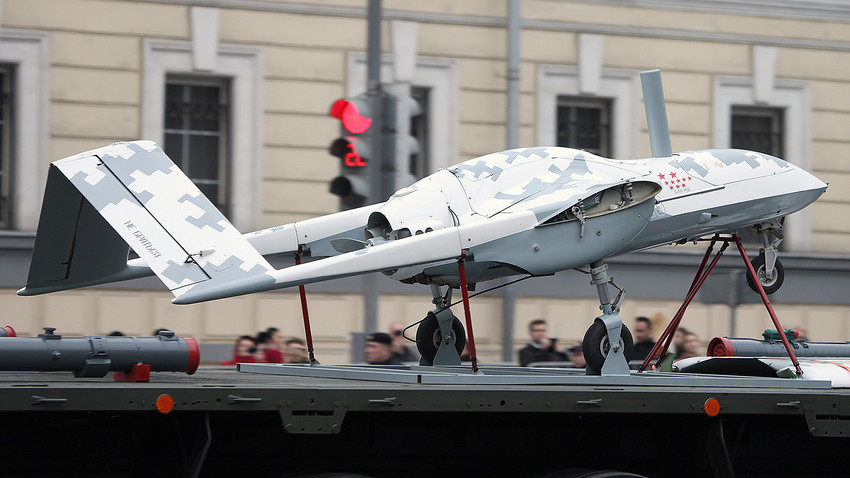 The 200-kilogram unmanned plane and helicopter carry guided and unguided bombs in support of ground forces.
During the first rehearsal in Moscow on April 27th for next month's show of military hardware on Victory Day (May 9th), Russia's armed forces revealed their first ever Korsar (Corsair) battle drones capable of carrying bombs and missiles and conducting reconnaissance operations.
Two types
Korsar comes in two types. The first one is a 200-kilogram plane with 6-meter wingspan made out of composite materials. It's designed for reconnaissance missions, cargo deliveries, for bombing ground targets with guided and unguided weapons and operating electronic warfare barriers.
As the military parade photo shows, it can utilize Terminator-2 attack missiles, the devastating weapon Russia's newly created battle support units are armed with.
The second type is a helicopter battle drone with the same functions and armaments of the plane.
"[The second] one can be used in various situations and will be able to land anywhere - even on ships in the middle of the sea. The helicopter drones is for more rough battle circumstances than the plane, which can be a fast and cheap one strike weapon", Viktor Murahovsky, editor-in-chief of Homeland Arsenal magazine, told Russia Beyond.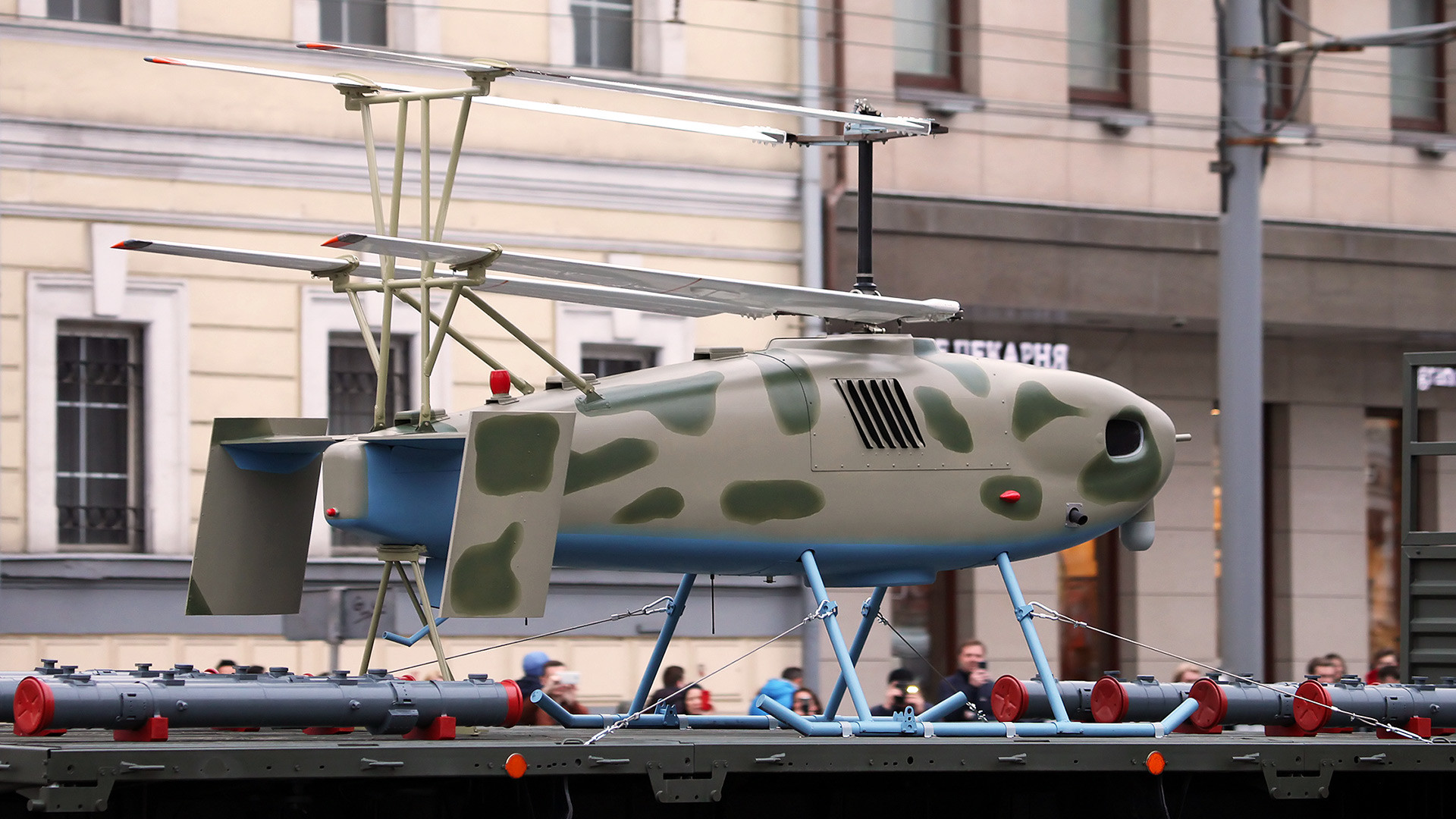 These are Russia's first drones that can carry guided and unguided bombs, he added. All previous models were created for reconnaissance operations.
Korsair is designed to eliminate an enemy's light armored vehicles, battle positions and infantry at distances of up to 125 miles from the operator.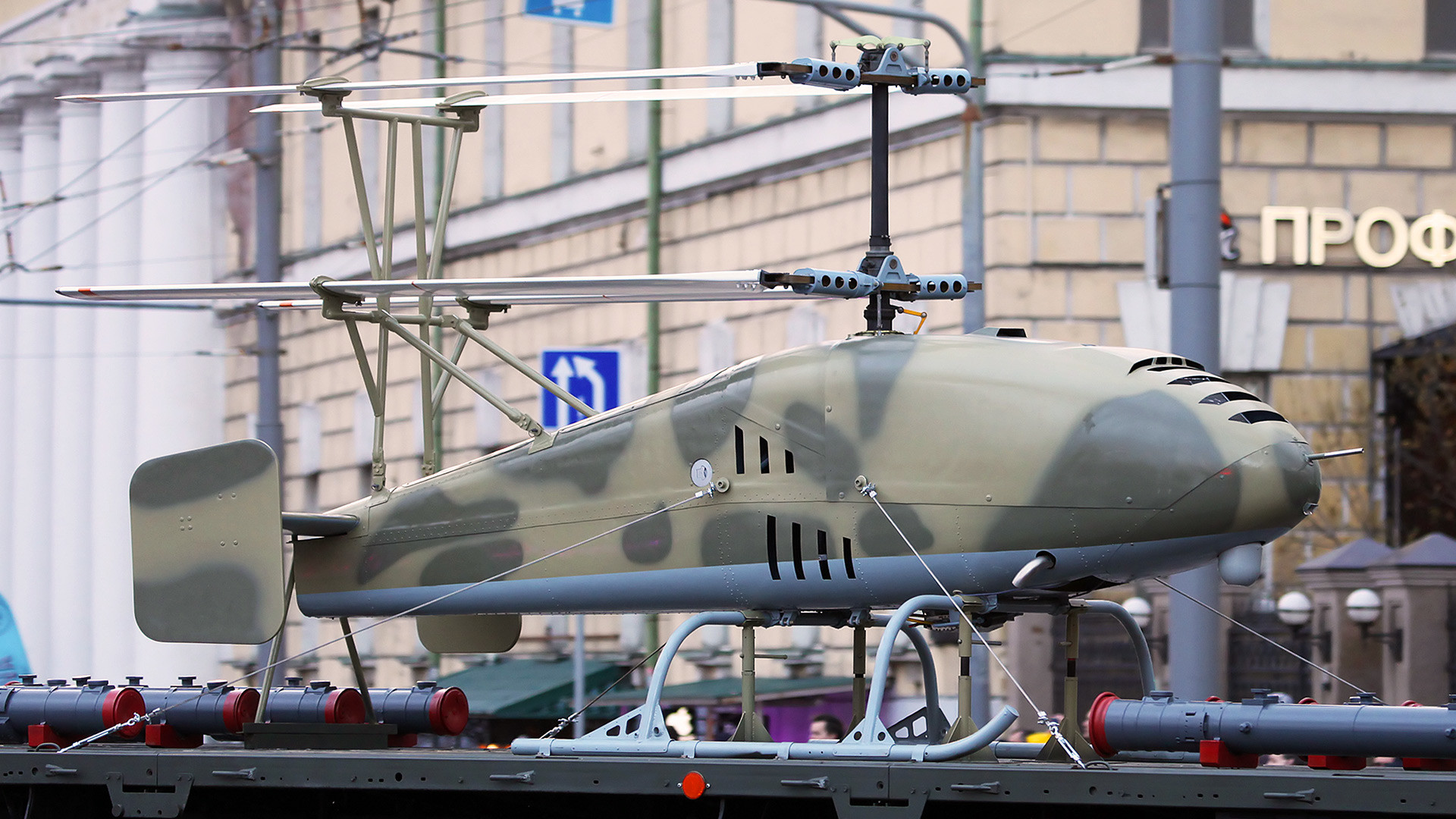 "Visually the new creation looks very much the same as the American reconnaissance drone RQ-7A Shadow 200. But for the Russian model engineers were able to increase tactical characteristics", Murahovsky added. The new weapons can spend be airborne for up to 12 hours and hit targets up to 125 miles away.
Lethal weapons
"All [Victory Day] military parades in recent years demonstrated new weapons acquired by military. In 2015 the army revealed its next generation T-14 Armata tanks as well as Coalition artillery systems. This year they bring the newly deployed Terminator-2 battle support units alongside drones capable of carrying bombs", military analyst Dmitry Safonov told Russia Beyond.
Drones are an important addition to the Russian military as unmanned aircraft are currently the main trend in military engineering and many similar machines are being developed by militaries around the world, he added.
"They were widely used during US-NATO military operations in Afghanistan. At the same time, they were harshly criticised for the number of civilian casualties due to intelligence misinformation and operators striking civilian targets, as they couldn't tell terrorists on their screens from ordinary people. Let's see how well the Russian army made its own drones," Safonov said.
Experts believe that the new drones will be battle tested in Syria in the coming months.
If using any of Russia Beyond's content, partly or in full, always provide an active hyperlink to the original material.