With average annual temperatures rising in Russia twice as fast as elsewhere in the world, the country will face serious challenges, including natural disasters and economic losses.
Russia is getting warmer, and not in a good way, say officials at the Ministry of Natural Resources and Environment. A recently-released government report on the state of the environment (link in Russian) says: "The pace of temperature increase in Russia is faster than the average on Earth in the period 1976-2017; the average annual temperature in the world rose by 0.18°C in a decade, while in Russia the same index was 0.45°C."
In other words, global warming is real everywhere, but it's happening faster in Russia. Why?
Not so cold anymore
"This is common in northern countries, namely Russia and Canada," said Vladimir Chuprov, the head of the energy program at Greenpeace Russia, in an interview. "All countries in the North feel the consequences of global warming quicker than those in equatorial or tropical regions because their permafrost layers are slowly melting."
Winters in Russia (and Canada) used to be far harsher a half a century ago, with average temperatures since decreasing to -40°C to -50°C each year, said Chuprov. Though zones with cold extremes remain, today the general picture has changed: the average temperature in winter rarely falls below -30°C.
Price to pay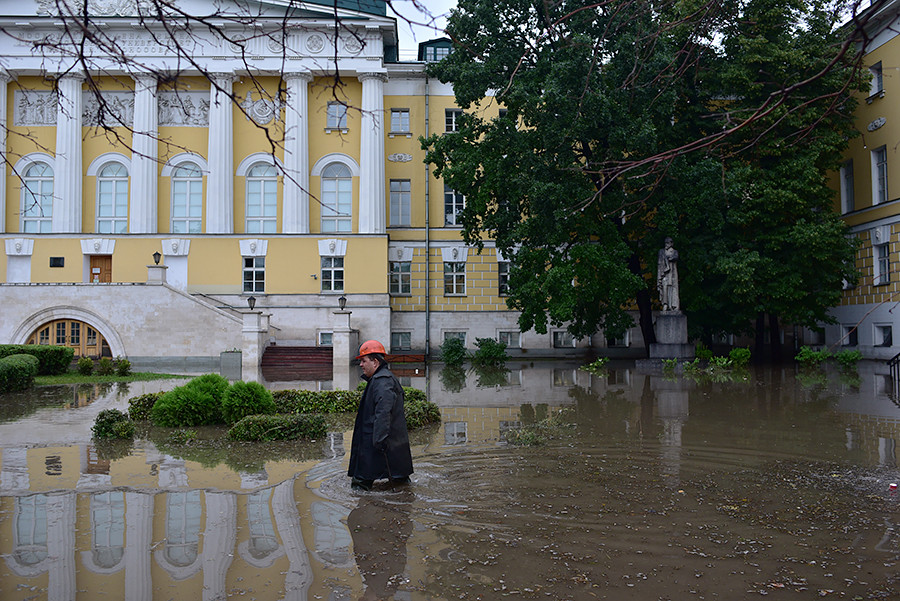 One might think that this is actually good – one of the coldest countries on Earth is finally getting a bit warmer. Not true. Both officials and scientists agree that climate change will cause (and has already caused) many problems for Russia – the warming means more precipitation; thus, the climate becomes more humid and unpredictable.
The Ministry of Natural Resources lists possible consequences of climate change, and the list is long. "The buildings, roads and other infrastructure will deteriorate faster because of the temperature and humidity deformations… More intense rainfall makes river swells and mudflow torrents more likely, which will lead to flooding and destruction of the coastal infrastructure."
Southern and eastern Russia are especially vulnerable to such threats, the report says.
Troubled present, scary future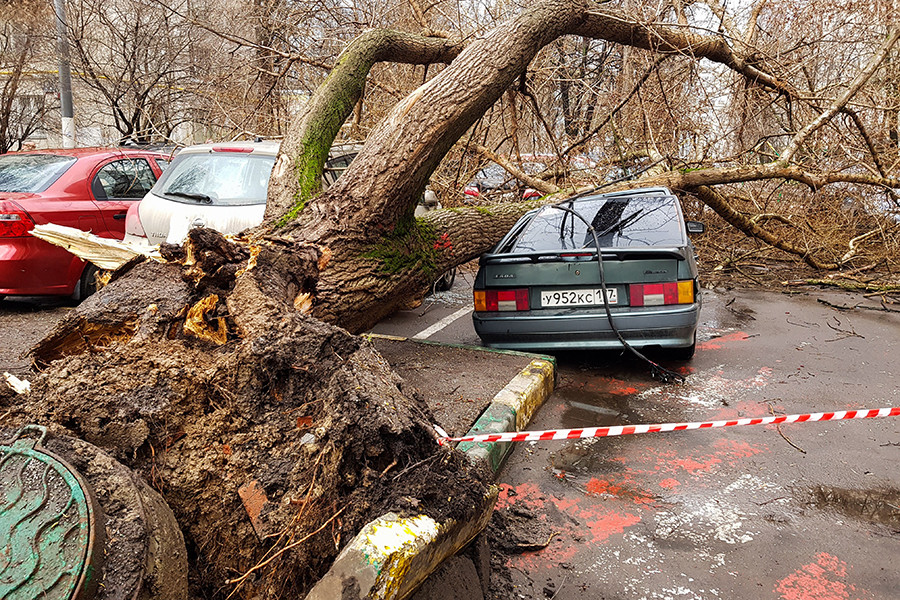 The consequences of the hurricane that hit Moscow in May 2017 and killed 18 people.
Moskva Agency
This is not an issue of a distant future, experts say. It's already happening. "From 1990 to 2010, the number of dangerous natural phenomena increased by fourfold, approximately 6-7 percent annually," former Minister of Natural Resources Sergey Donskoy told Rossiyskaya Gazeta in 2016.
According to Donskoy, Russia loses around 4-6 percent of its GDP annually due to environmental devastation.
Chuprov emphasizes that the situation has the potential to get worse with the slow melting of the permafrost.
"We have thousand-kilometer gas pipelines, a nuclear power plant [Bilibinskaya] on Chukotka – all of which are situated in permafrost regions," said Chuprov. Warming in these regions increases the chances of industrial accidents that can lead to environmental devastation. Since nature knows no state borders, everything happening in Russia influences the world in general, Chuprov pointed out.
Whose fault?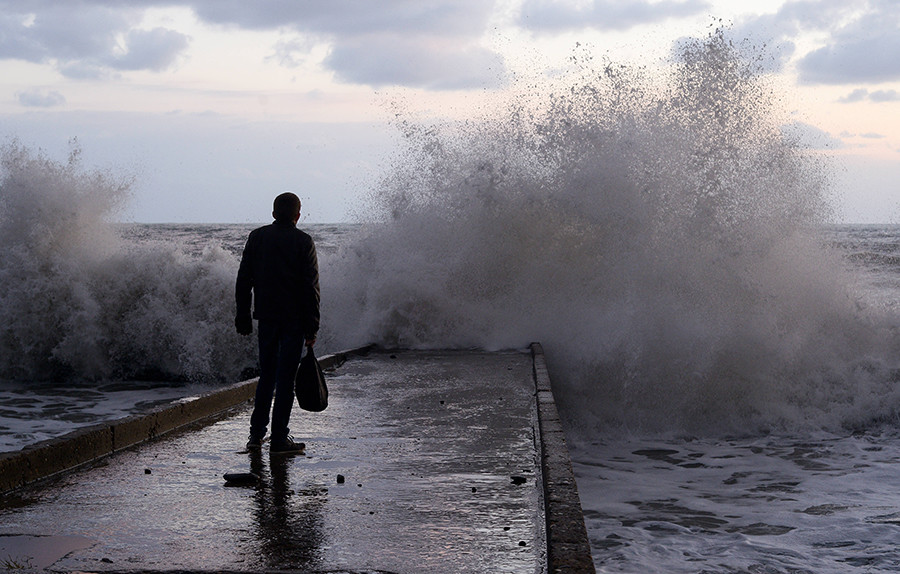 Artur Lebedev/TASS
Like elsewhere, the debate rages in Russia on whether climate change is caused by humans. Skeptics insist that humanity couldn't possibly impact the planet so greatly, and that climate change is probably due to natural reasons, or maybe an outright hoax.
"The global warming doctrine is not about science, it's about ideology. It's the perfect ideology for the global bureaucracy, which wants to control everything," journalist Yulia Latynina wrote in Novaya Gazeta.
Most scientists, however, disagree. "For now, science knows only one factor affecting the climate so globally – greenhouse gases such as methane, nitrous oxide, and, most importantly, carbon dioxide. No other gas has increased so fast in terms of air emissions during the last century as carbon dioxide," said Alexander Sergeyev, scientific journalist and member of the Commission Against Pseudoscience in the Russian Academy of Sciences.
Energy vs. ecology
As is well known, fossil fuels release harmful emissions that accelerate global warming. Chuprov says there are two possible ways to deal with global warming: reduce air emission by shifting to renewable energy sources, or simply adapt to the inevitable change.
"For now, both Russia and the world seem to take the second option," said Chuprov. "Russia ranks 4th in the list of countries in terms of carbon dioxide emissions, accounting for about 5 percent of the total amount of carbon dioxide."
That's still far behind China and the U.S., which emit around 30 percent and 15 percent, respectively. But this still isn't good for the climate.
The general global trend worries Chuprov. If the major international players don't make serious changes, then in a couple of decades we might live in a very different, and more dangerous world.
If using any of Russia Beyond's content, partly or in full, always provide an active hyperlink to the original material.