'Air show sensations' – Russian helicopters have long history of world records (PHOTOS)
Since the late 1940s, Russia has produced some of the most extraordinary helicopters ever made.
Mil Mi-1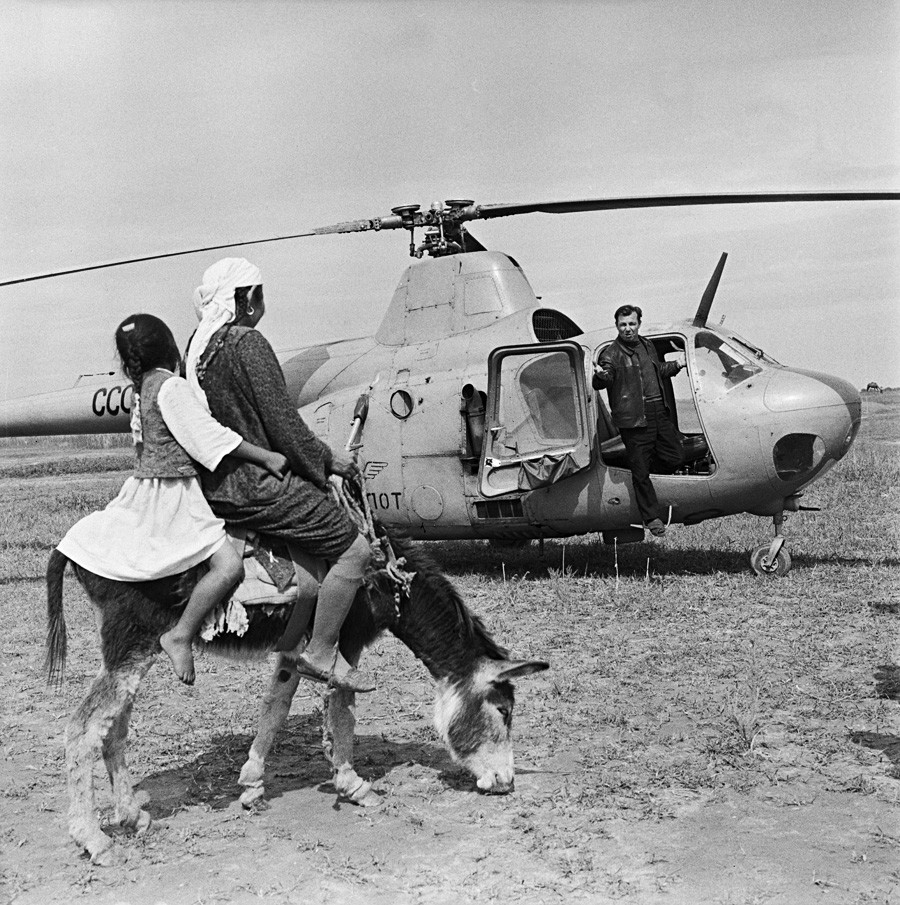 Mil Mi-1 helicopter, the first Soviet helicopter to enter serial production, made its first flight 70 years ago, in September 1948. More than 2,500 of such aircraft were built in the USSR and Poland, and it was used for multiple purposes in 17 countries by the military, agricultural sector and the medical profession.
The helicopter's extraordinary qualities are proven by its 27 world records that were set in the 1950s and 1960s for speed, height and range. Experts say that the Mi-1 can be compared to America's Sikorsky S-51, but it was more widely used.
Mil Mi-8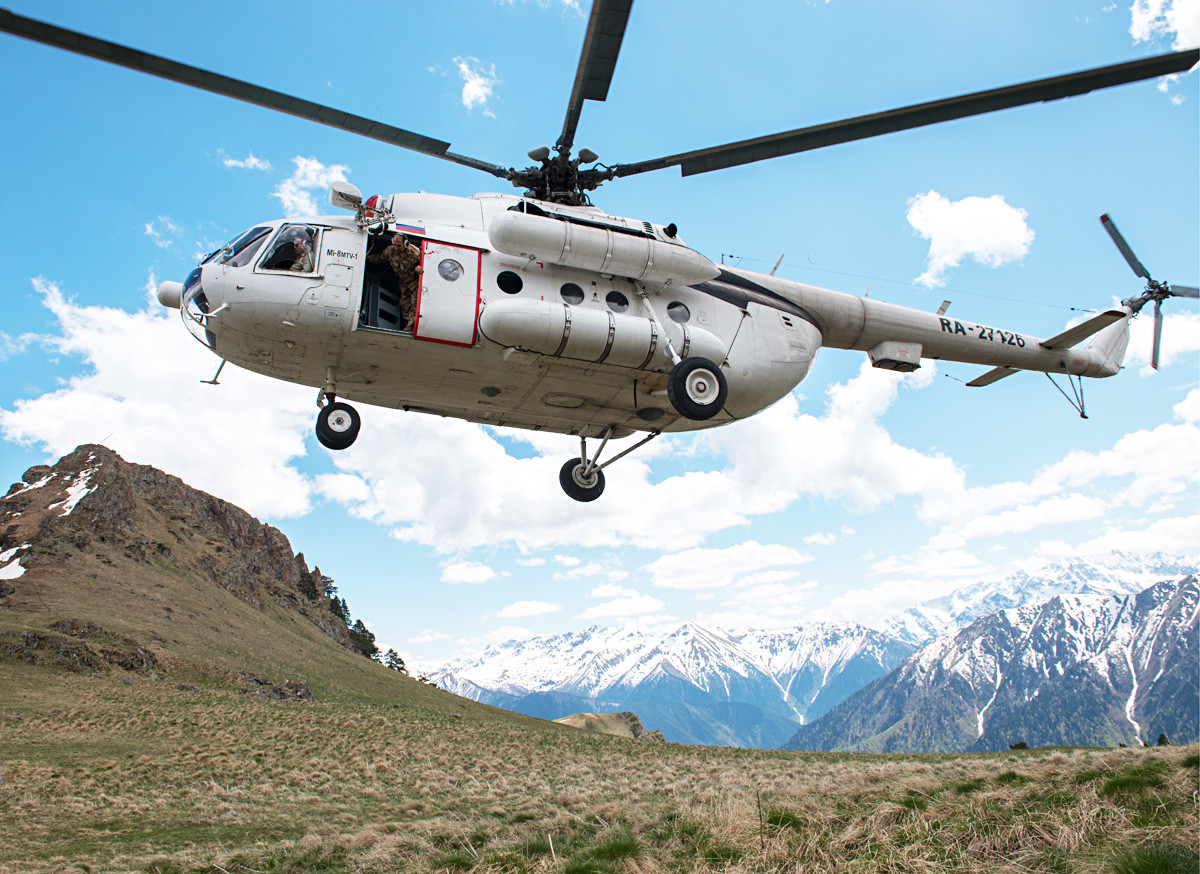 Artur Lebedev/TASS
Mil Mi-8 is the most widely produced twin-turbine helicopter in the world. Currently, more than 5,000 Mi-8/17 helicopters are registered in 92 countries. According to some estimates, in 2015 these helicopters comprised nearly 13 percent of all helicopters on the planet. Since it was first produced in 1965, almost 12,000 have been made, and. there have been 130 modified versions.
Mil Mi-10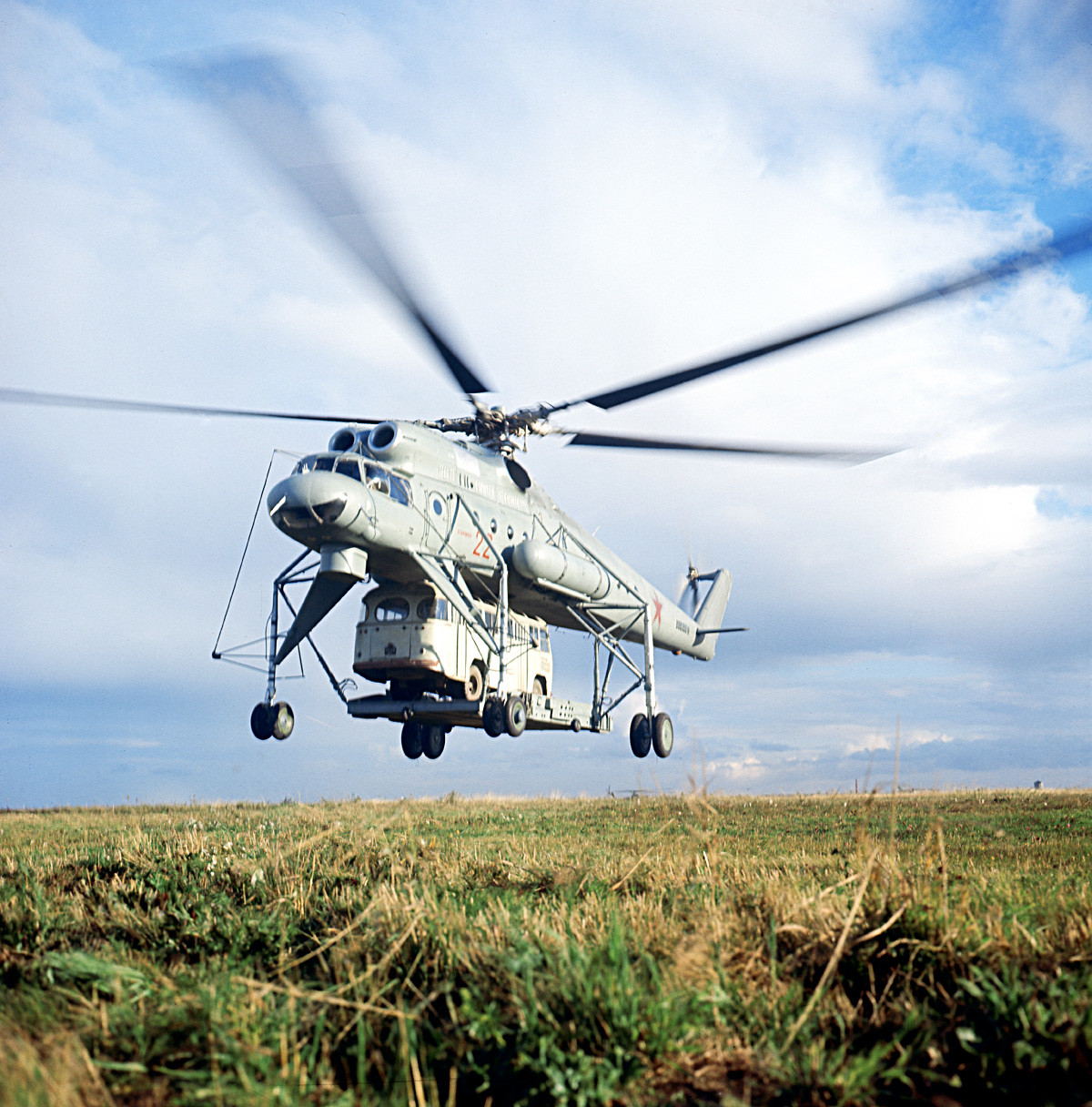 Mikhail Kuhtarev/Sputnik
"One of the air show's main sensations was the demonstration of Russian helicopters. It was so impressive that we forget about the massive size of those machines. It especially concerns … the Mi-10," wrote a French magazine about the new Soviet transportation helicopter presented at the 1965 Paris Air Show. A few years prior, in 1961, the Mi-10 set a world record, lifting 15,103 kilos at an altitude of 2,000 meters. Only a few dozen Mi-10s were produced because the system of load fastening turned out to be too complex.
Mil V-12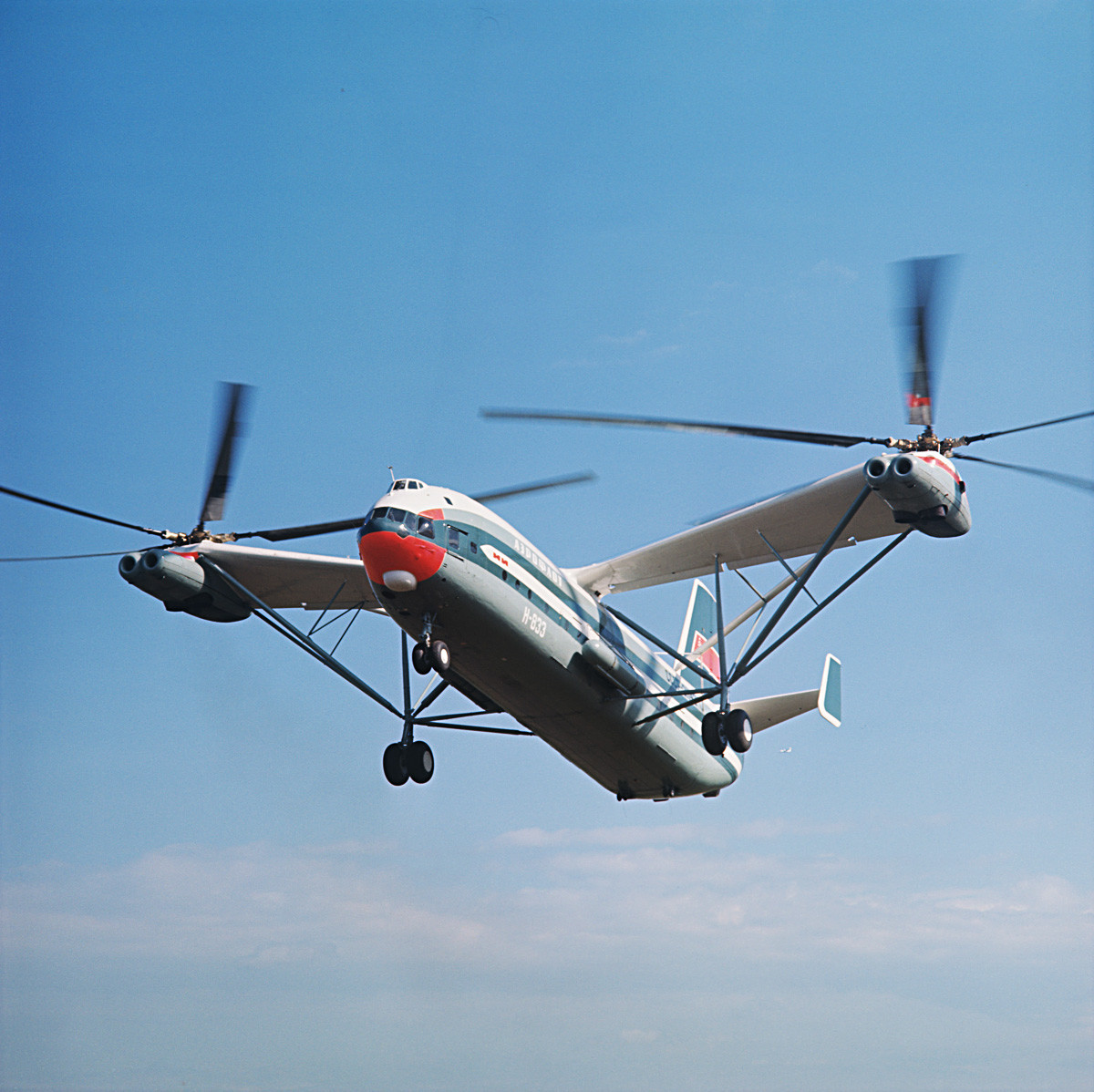 Lev Polikashin/Sputnik
This is the largest helicopter ever built. In 1969, it lifted 44,205 kilos at an altitude of 2,255 meters setting a world record that still stands. It was supposed to carry intercontinental ballistic missiles, but the Soviet military did not manage to find a way to utilize it. Only two V-12s were produced despite excellent reviews and prestigious international awards such as the Sikorsky Prize.
Mil Mi-26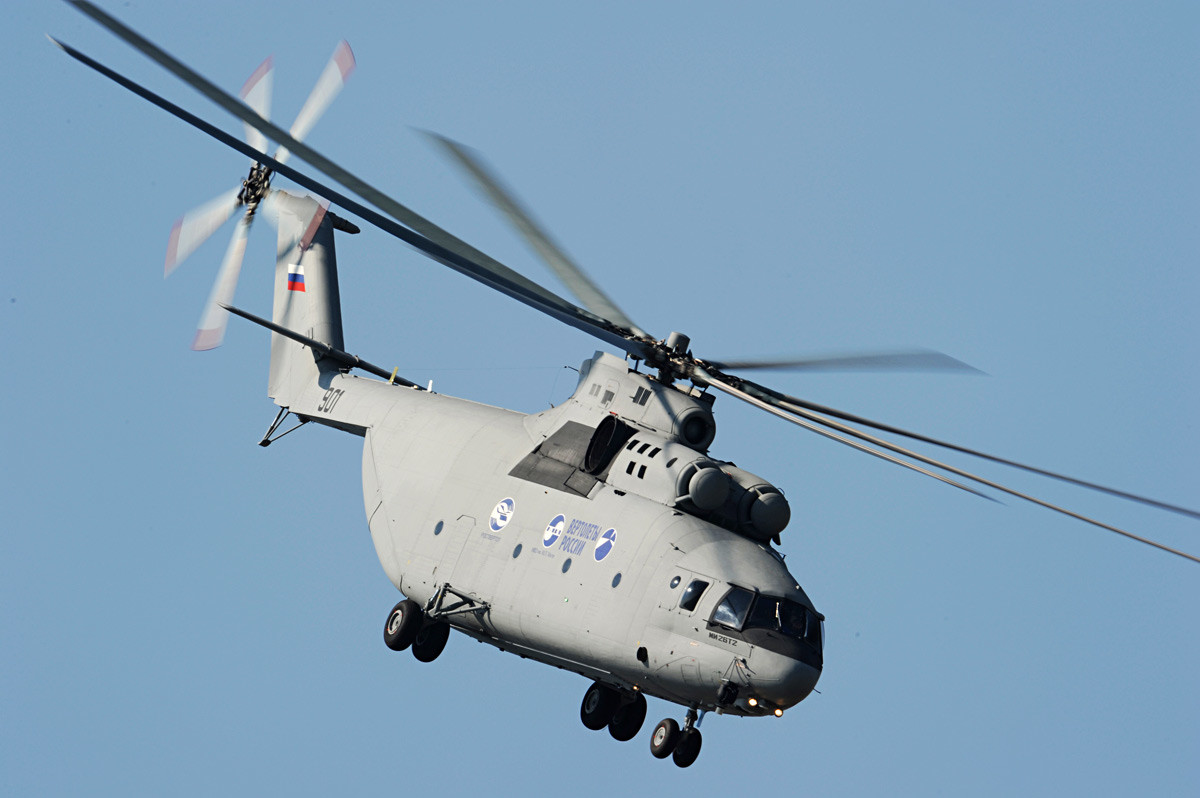 Grigory Sysoev/Sputnik
This heavy transport helicopter is the largest and most powerful to have ever gone into serial production. It can lift up to 20,000 kilos. Since 1980, 300 of these helicopters have been produced.
Mil Mi-38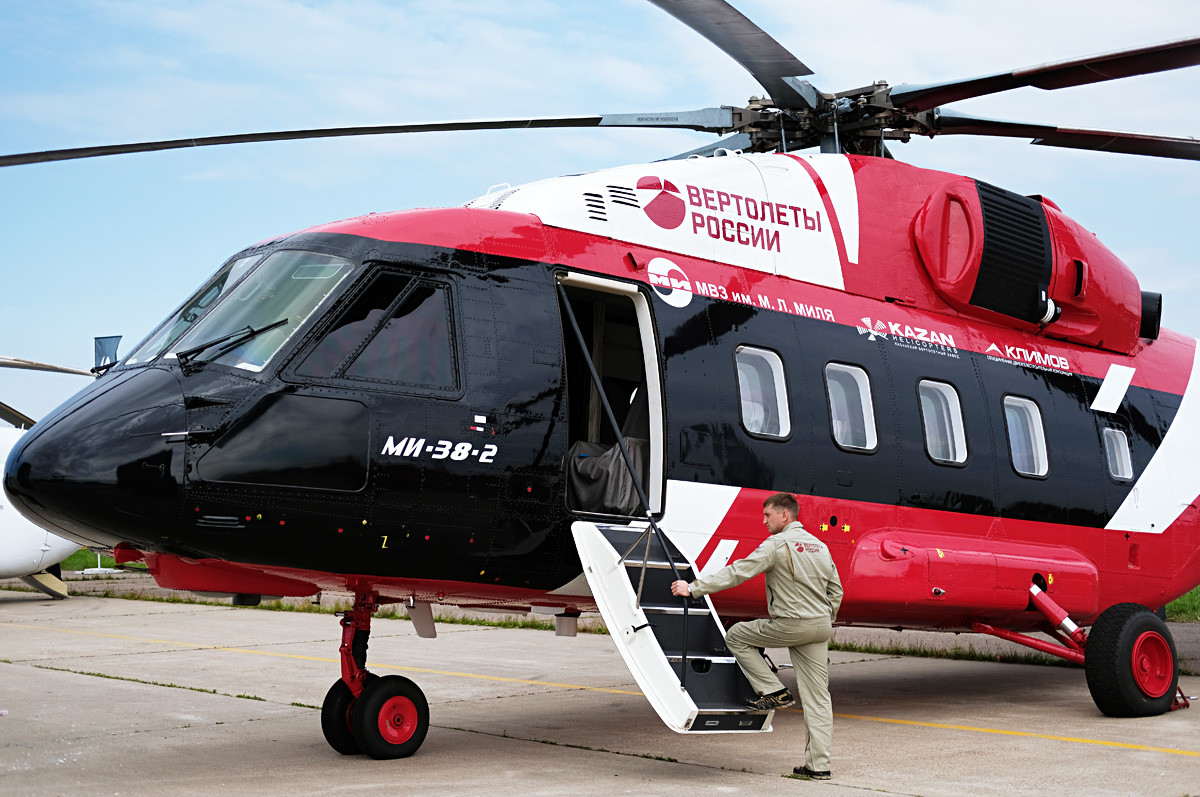 Maksim Blinov/Sputnik
This medium transport helicopter flew for the first time in 2003. It has a glass cockpit and a new composite main rotor blade. In 2012, it set an altitude record, reaching 8,620 meters without payload.
Ka-32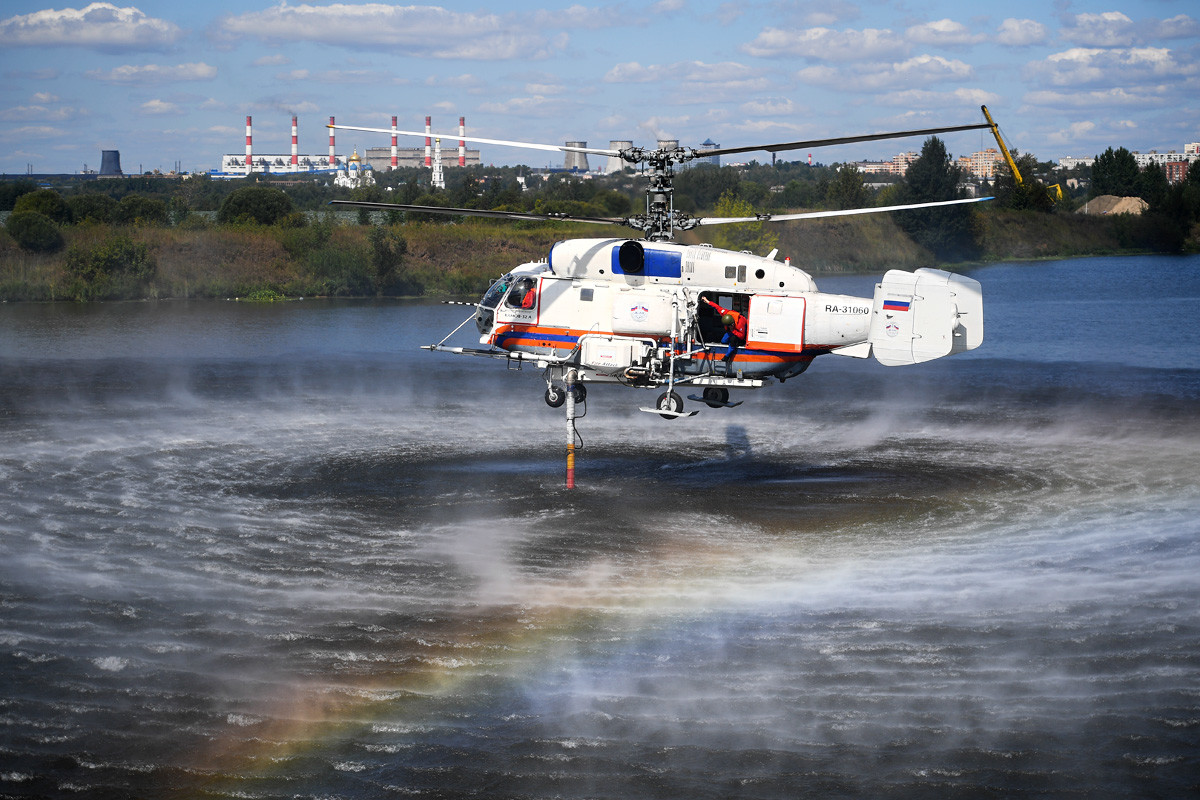 Ramil Sitdikov/Sputnik
In addition to helicopters designed by Mil Design Bureau, there is another famous Soviet and Russian helicopter manufacturer – Kamov. Ka-32 was developed primarily to work in the Arctic, and in 1978 the helicopter was used for the first time to facilitate the icebreaker Sibir's travel during the polar night. Ka-32 also set a number of records when flown by a female crew.



If using any of Russia Beyond's content, partly or in full, always provide an active hyperlink to the original material.