In March 2018, the users or Yandex, Russia's most popular search engine, noticed a peculiar feature: if you typed "govno" - Russian for "sh*t" - in the Yandex.Maps search (who does that?!) the first address Yandex gives you is Moscow, Balchug Street, 7 – the headquarters of Google Inc. in Russia. Hours later Yandex explained that a "bug" had occurred. We (almost) believed.
Such mockery is business as usual for Yandex and Google. Their rivalry in Russia is basically like Coke vs. Pepsi or Audi vs. Nissan. Yandex - born and developed in Russia - and the multinational Google are two of the only major rivals in Russia's search engine market. And as of February 2019, Google is only second in the race.
Searching on its soil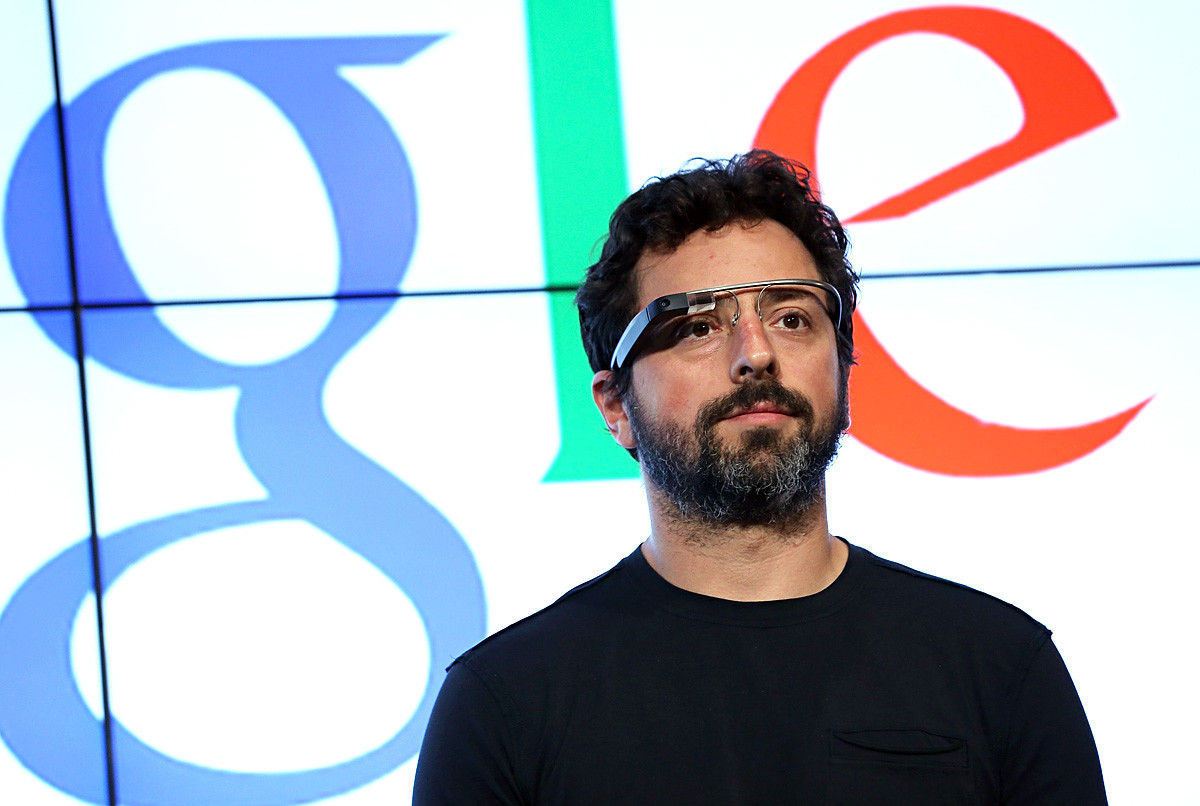 Figures from 2015-2019 show Yandex leading in the search engine category, amassing approximately 56-57% of the audience versus Google's 38-40%. Yandex traditionally dominates computers, while Google has been the king of mobile phones.
Nevertheless, since 2017, when the Federal Antimonopoly Service of Russia obliged Google Inc. to give Android-based phones the choice of their own search engine (previously Google by default), its share of mobile traffic started to go down, and now the two search engines are almost neck in neck: Google owns 50,57% of the traffic and Yandex, 48,16%.
Why is Yandex search slightly more popular? Experts and users agree: because it's Russian, made for Russians, and, therefore, more convenient for them - more aware of national slang and local cultural specifics. "Yandex is better at covering the Cyrillic segment of the internet, I guess. It's definitely deeper, getting into such places where Google simply doesn't reach," says Dmitry Velikovsky, a journalist from Organized Crime and Corruption Reporting Project. So if you speak Russian, Yandex is probably a better option.
On the other hand, Google is better at showing international reality, which is seen particularly in comparing maps. "Yandex is locally oriented, so, while it's good at detailing maps of cities popular among Russian tourists, you can hardly count on having house numbers in some Swedish town," Smartbobr web-page writes of the pros and cons of the two search engines.
Broad opportunities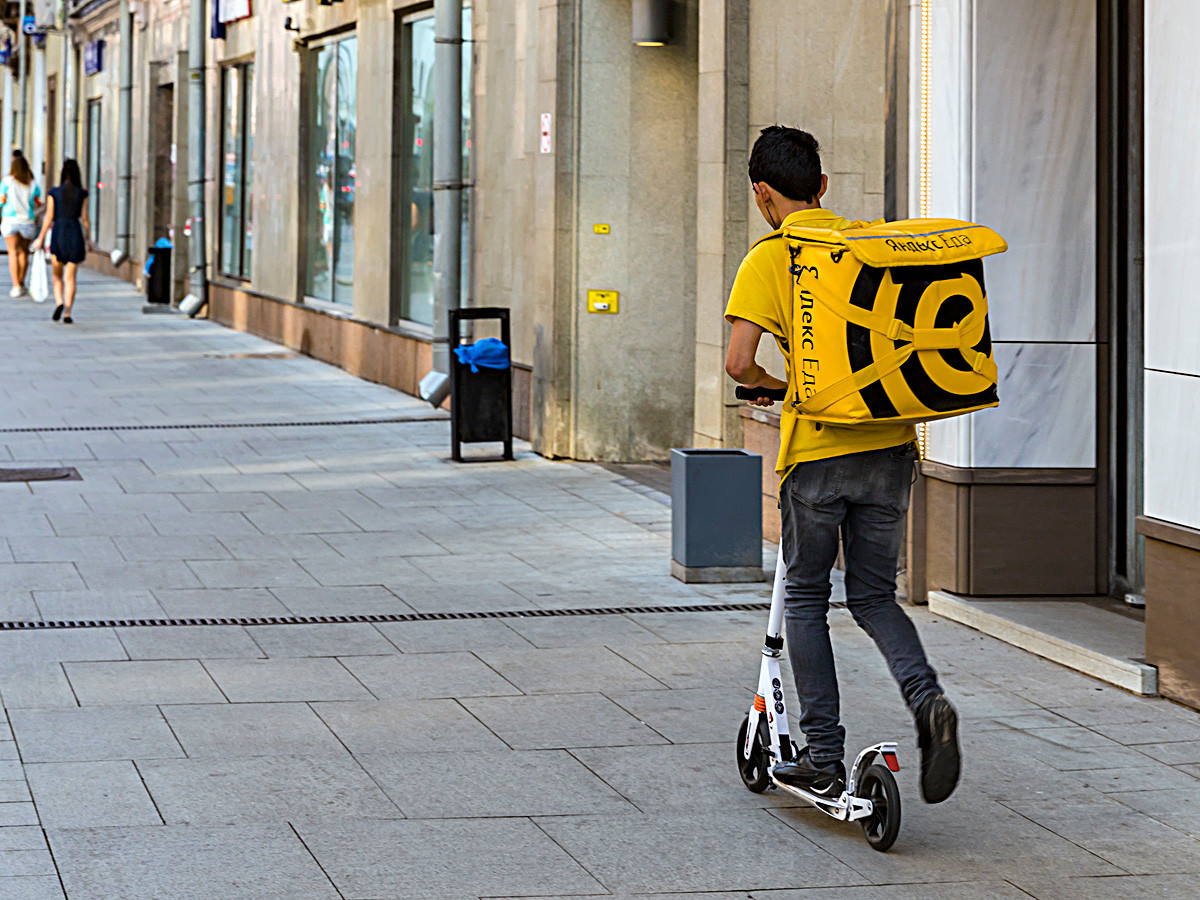 Yandex delivers food from a restaurant.
Alexey Bychkov/Global Look Press
As we know, Google isn't a search engine exclusively: it's a multi-platform web service providing users with everything from music to data analysis. Yandex also provides multiple apps and, in many ways, goes even further than the Silicon Valley company. For instance, Yandex dominates Russia's taxi app market: after a merger with Uber in 2017, Yandex.Taxi owns 75% of the market.
There is also Yandex.Transport – an app that helps to estimate waiting times for public transport, Yandex.Eda – an app where you can order food from nearby restaurants (and now thousands of their couriers in yellow vests can be seen prowling Moscow streets every day, like a clone army), Yandex.Nedvizhimost - helping to look for apartments - and plenty of other services Google doesn't boast.
Any weak spots?
Yes, there is, of course, another side to Yandex. Focusing on the Russian-speaking world, it embraces predominantly the post-Soviet zone. So in case you were planning on using its offline services to its fullest, you have to go to Russia or another post-Soviet state.
The duel of the social networks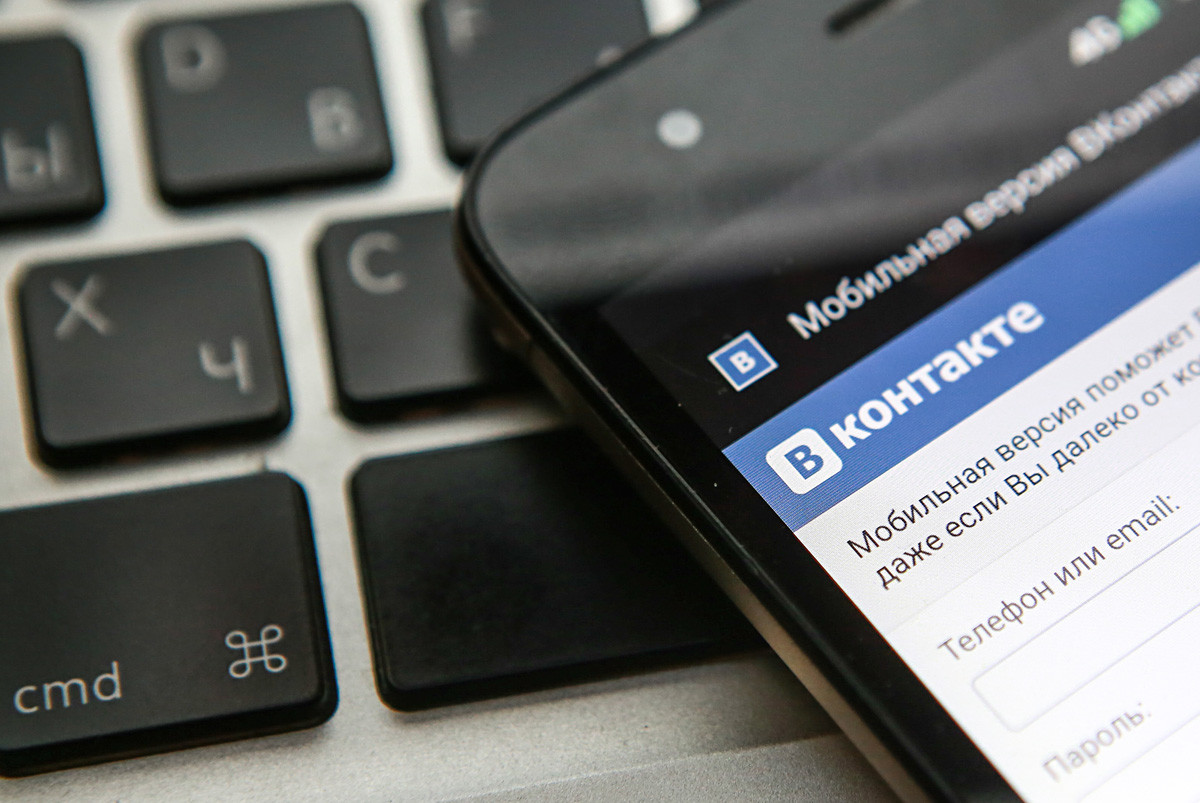 Another example of a Russian company outgunning an influential foreign rival is VK vs. Facebook. VK (or VKontakte - "in contact") was designed by a young philology graduate and soon-to-be billionaire Pavel Durov, appearing in 2006, a year before Facebook launched its Russian version.
VK got off to a good start, providing something along the lines of a "Facebook, but crazier": in its first days, one could find basically anything there, including tons of pirated content. "Everything was accessible for free and through a single resource: music, films, pornography. These things couldn't be found on Facebook," Maxim Kornev, professor at the Faculty of Television, Radio and Internet Technologies at the Russian State University for the Humanities, told Russia Beyond.
As time went on, VK changed as well. It grew more respectable, with its administration deleting illegal content: now, for instance, you can still listen to music on VK - but legally, choosing between endless annoying ads or paying for it. Moreover, unlike other popular social networks (Facebook and Twitter), VK works closely with the Russian authorities, so posting something illegal on this network is a very bad idea.
Still, VK remains the most popular Russian social network, due to its simplicity (take its feed – with one click you can make it chronological) and diverse content. Facebook, a network mainly associated in Russia with intellectualist quarrels, never reached VK's popularity. As of Jan. 2019, VK is the second most popular website in Russia (after Yandex, by the way), while Facebook ranks only 12th, according to Similar Web.
If using any of Russia Beyond's content, partly or in full, always provide an active hyperlink to the original material.