10 facts about the Russian Internet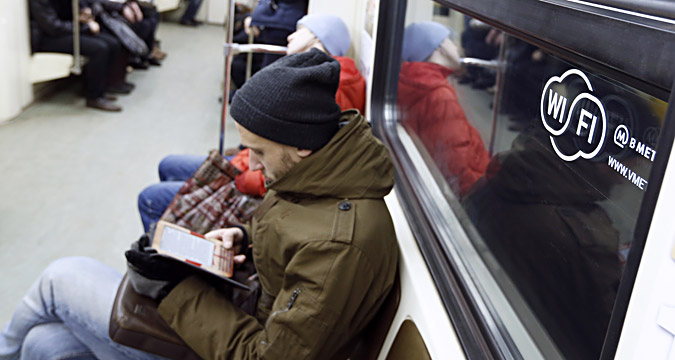 Free Wi-Fi network operates on all metro lines in Moscow.
Mikhail Japaridze/TASS
Desktops are beginning to become a thing of the past: In the past year the number of Russian users going on-line from mobile devices has increased by 90 percent. RBTH has sifted some more curious facts about the Internet.
1. 11.8 million Russian users (14%) go on-line from mobile devices only
According to TNS, in 2015 the amount of people going on-line from desktops has not increased and has even begun to decline for the first time. By comparison, the quantity of mobile devices users has increased by 90 percent. Nevertheless, PCs are still the most popular means of access to the Internet.
2. The penetration level of the Internet in Russia is higher than in the CIS and in the BRICS countries
82 million people - 66 percent of Russia's population - use the Internet. However, active growth in users has, experts say, now stopped. In 2014 the number of users increased by only 5 percent (in 2013 – 7 percent).
3. The Moscow metro was the first in the world to launch free Wi-Fi on its trains
Since December 2014 a free Wi-Fi network MosMetro_Free operates on all metro lines in the Russian capital. The baud rate is more than 100 Mb/s for each train. The metro's provider "MaximaTelekom" stresses that in some cities in the world Wi-Fi is available on station platforms but not in the tunnels, so the project remains unique. However, Moscow metro stations are yet to be wired for Wi-Fi.
4. Russia possesses 3 domains: .RU, .РФ, .SU
At the moment the .RU domain takes first place by the number of its registered websites. By November 2015 more than 5 million websites were registered under this suffix. In second place is .РФ – 888 008 websites, and .SU has 119, 257.
5. The Russian Internet does not have a 'kill switch' function yet
The Kremlin does not yet have the power to disconnect Russia from the global Internet, like - for example - Egypt did during civil unrest in 2011. Kremlin press spokesman Dmitry Peskov says this is out of the question and it is not under consideration. However, Moscow still works on protective measures in the area of the cyber security in view of what is seen as the "unpredictable" behavior of western partners.
6. The most popular search engine in Russia is Yandex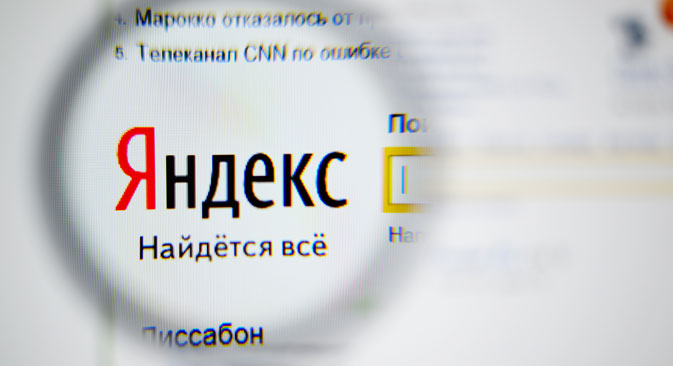 Russia's largest search engine Yandex. Source: Shutterstock
Yandex remains Russia's most popular search engine, though Google has been making headway in gaining market share. Analysts Morgan Stanley says that in early 2015 Yandex was down 2.8 percent in Russia while Google was up 5 percent.
7.Russian social network Vkontakte is more popular than Facebook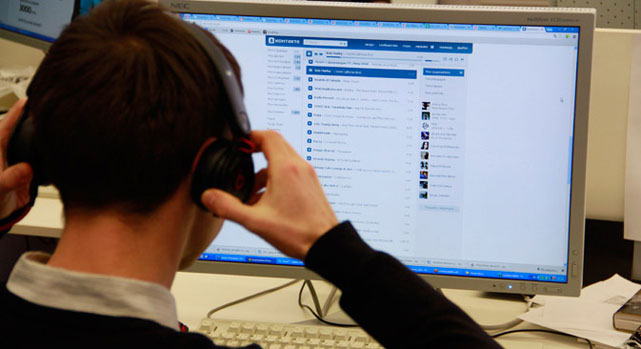 Free music and video are popular services in VKontakte. Source: RBTH
Vkontakte is the most popular social network in Russia and the VK.com website is the country's most visited. The record number of 'hits' for the site was 70 million people in one 24-hour period, Andrey Rogozov, head of development at Vkontakte says. In second place is Facebook, with 28 percent of users. The social network of choice for older Internet users is "Odnoklassniki" - with 13 percent market share. YouTube has 7 percent and Twitter 4 percent – with very little growth evident in Russia.
8. Russia has five 'black lists' for the Internet
Russia has a register of forbidden websites; the reasons a site can be blocked differ. They include dissemination of extremist materials, child pornography, promoting information about suicide methods, drug making and distribution. A website can be closed if it promotes illegal activity - for example copyright piracy and publishing information about other illegal subjects.
9. The first site in RU appeared in 1990
The www.ru web site launched in 1990 was the first website in the country. In the same year Russia developed its own e-mail system of computers connected by phone. The system was only ever used by academic institutions. The first Internet providers appeared in 1992-1993.
10. Fiber optic cable DREAM passes through 7 countries
The Diverse Route for European and Asian Markets (DREAM) fiber optic cable, 5,400 miles long, is the biggest Internet traffic highway between Europe and Asia. The route goes through China, Kazakhstan, Ukraine and Slovakia. At the same time, no more than 15 percent of Europe-Asia traffic passes the territory of Russia: Currently underwater cabling is more popular than terrestrial.
All rights reserved by Rossiyskaya Gazeta.